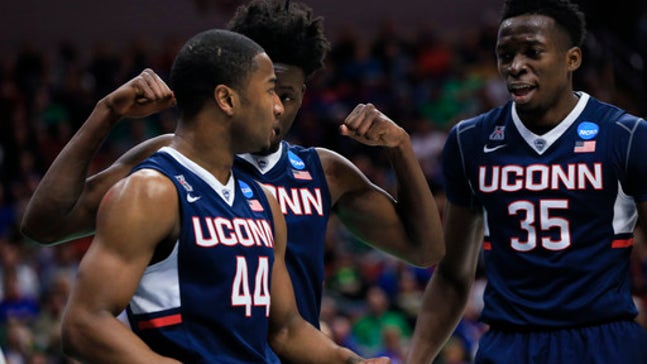 Purvis spurs UConn comeback for 74-67 win over Colorado
Published
Mar. 17, 2016 8:07 p.m. ET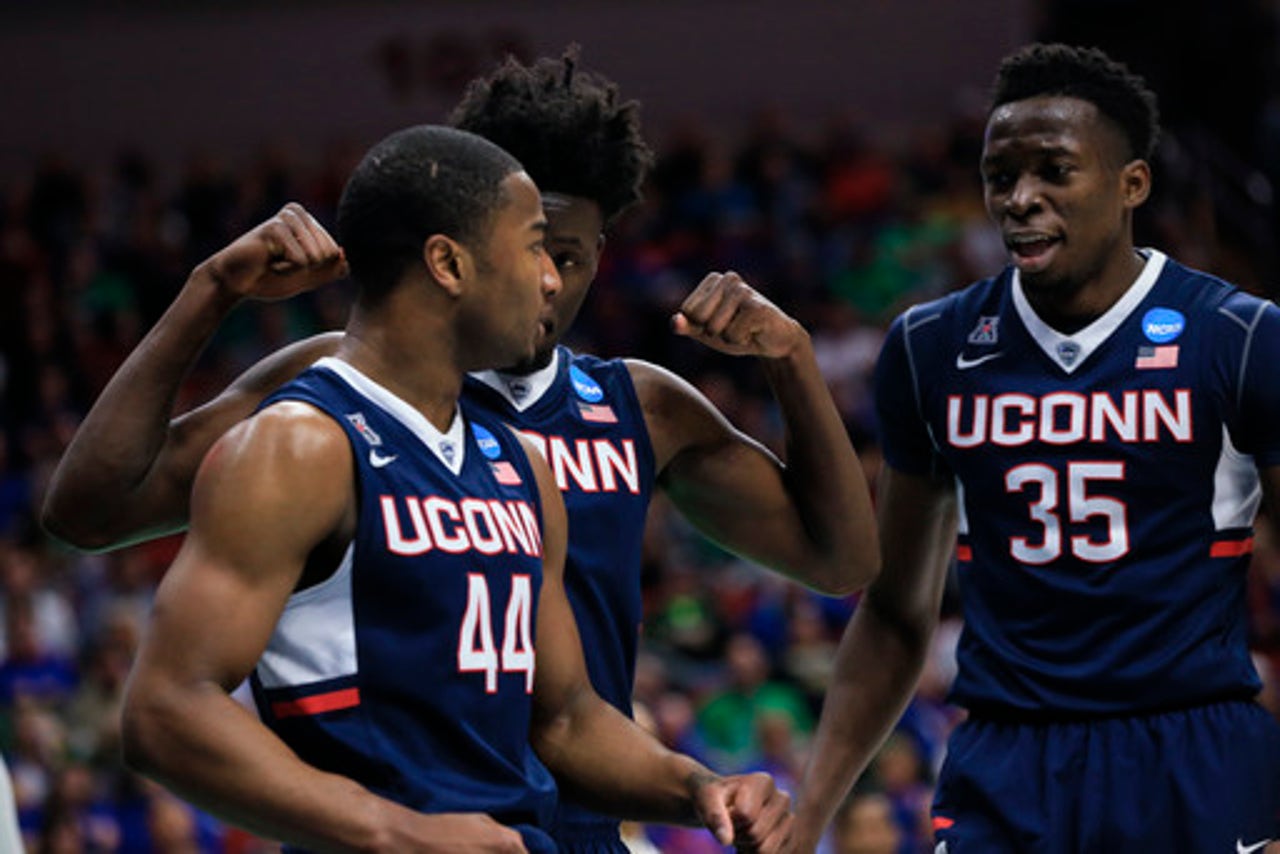 DES MOINES, Iowa (AP) Rodney Purvis, Daniel Hamilton and a stifling defense carried Connecticut back from an 11-point first-half deficit, giving the Huskies enough for a 74-67 first-round victory over Colorado that kept coach Kevin Ollie unbeaten in the NCAA Tournament.
Purvis scored 15 of his 19 points after halftime, Daniel Hamilton had 17 points and 10 rebounds and the No. 9 seed Huskies (25-10) advanced to the second round of the South Region.
Josh Scott had 23 points and 11 rebounds for the No. 8 Buffaloes (22-12), finishing 0-3 in the NCAA Tournament in his career. He had five of Colorado's 11 misses in 30 free-throw attempts, aiding UConn's comeback.
---
Online:
AP college basketball website: http://collegebasketball.ap.org
---