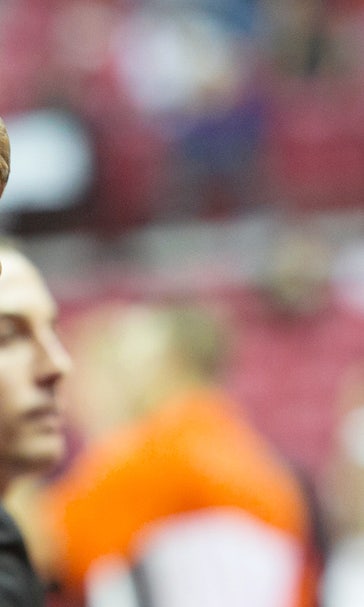 Oregon State fires head coach Robinson after 16-16 season
May 5, 2014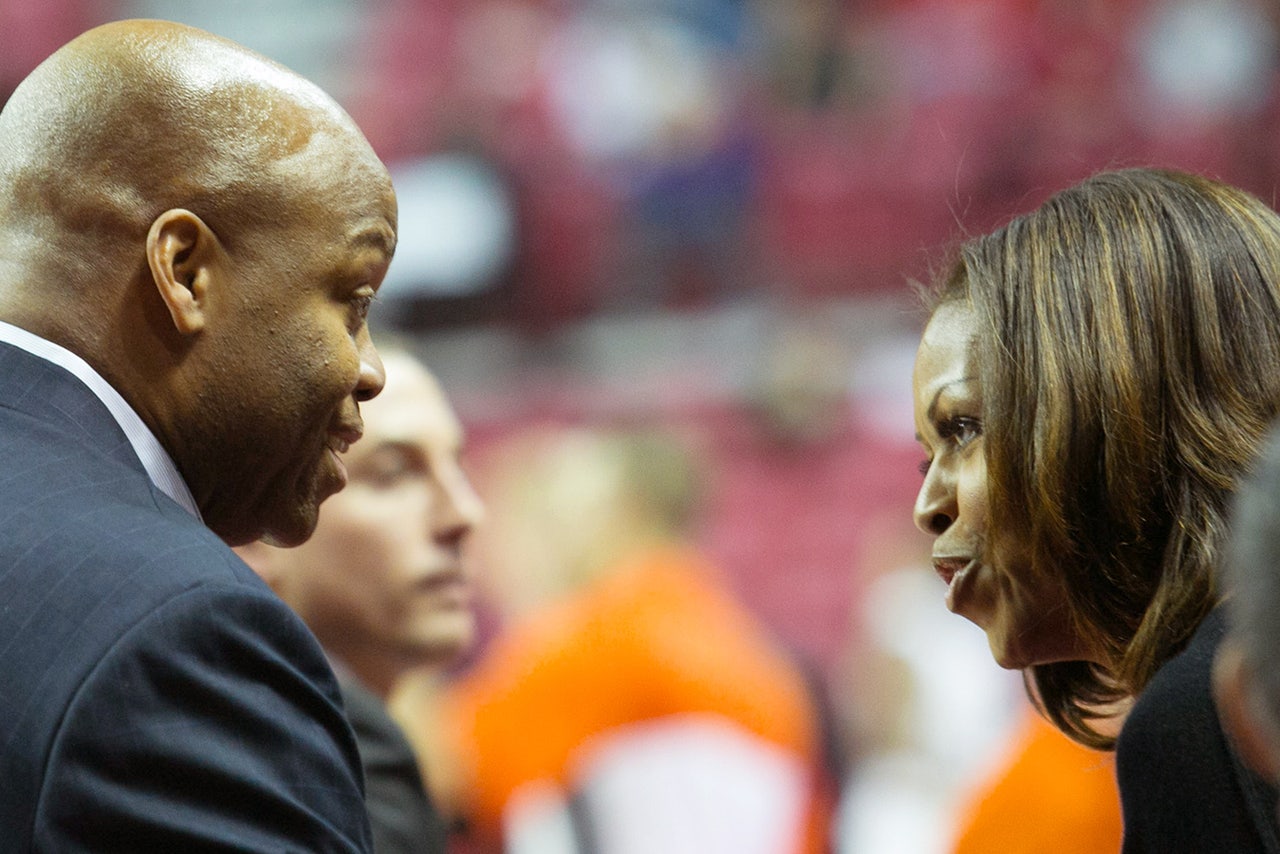 Oregon State athletic director Bob De Carolis announced on March 28 that head coach Craig Robinson would return for a seventh season as basketball coach, even penning a strongly worded letter of support for President Barack Obama's brother-in-law.
The more De Carolis thought about it, the more he realized it was a mistake.
Reversing his course from five weeks earlier, De Carolis fired Robinson on Monday, ending the tenure of a coach who brought prestige to the university but who failed to get the Beavers to the NCAA tournament during six seasons in Corvallis.
"During a phone call with him on Thursday, I acknowledged to him that I had changed my mind," De Carolis said. "Despite my sincere want for Craig to be successful at Oregon State, as the days moved on since March, it became clear to me that wanting it to work with Craig as our coach was not good enough. Oregon State University, our student-athletes and our loyal supporters deserve more than a simple desire. They deserve success."
The brother of First Lady Michelle Obama, Robinson was hired during President Obama's first presidential campaign in 2008 and gave the university some added attention that summer, when he introduced his sister at the Democratic National Convention. Robinson also played basketball with the president on Election Day in 2012 and was with him during his private oath of office for the start of his second term.
The results on the basketball court didn't match what he was able to accomplish from a public-relations standpoint.
Robinson had a solid start in Corvallis, taking a program that went 0-18 in the Pac-12 the year before to an 18-win season in 2008-09.
After that, the Beavers' results under Robinson were uneven, with Oregon State finishing no better than fifth in the Pac-12 in his six seasons, including 10th this year.
Oregon State won 21 games in 2011-12, but went 7-11 in conference to miss the NCAA tournament.
After going 14-18 in 2012-13, the Beavers were 16-16 this season, including 8-10 in the Pac-12, and lost to Radford at home in the lower-tier College Basketball Invitational.
Robinson went 94-105 overall -- 39-69 in conference -- with Oregon State after spending two seasons as Brown's head coach. The Beavers have not reached the NCAA tournament since 1990.
Oregon State will pay $4.2 million to Robinson over the course of a contract that runs through 2016.
"When Craig got here, it was not every good," De Carolis said. "Yes, he got us to a different spot, which was good, but we just feel that to get to the next spot, we need a fresh start."
Oregon State will be in a rebuilding phase next season.
The Beavers will add Maryland transfer Nick Faust, but will have no returning starters in 2014-15 after Eric Moreland declared early for the NBA draft, Hallice Cooke decided to transfer and Challe Barton left to play professionally overseas. Leading scorer Roberto Nelson, Devon Collier and Angus Brandt were seniors last season and won't be back, either.
De Carolis said he hopes to move quickly in finding a replacement since Robinson's firing came well after the season ended.
"We want to move quickly, but we want to make the right choice," he said. "So fast but deliberate."
Robinson played at Princeton, where he was a two-time Ivy League player of the year as a 6-foot-6 forward. He started his career in the business world before serving as an assistant at Northwestern under Bill Carmody, an assistant coach at Princeton during Robinson's senior season. 
---