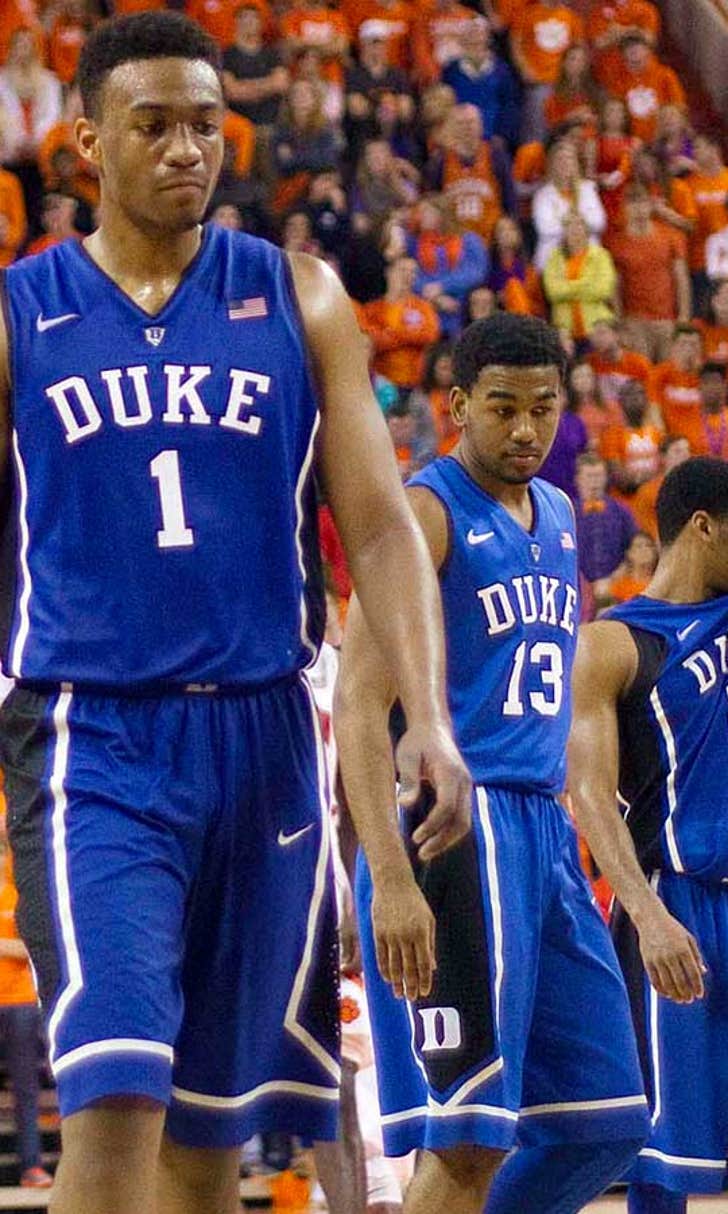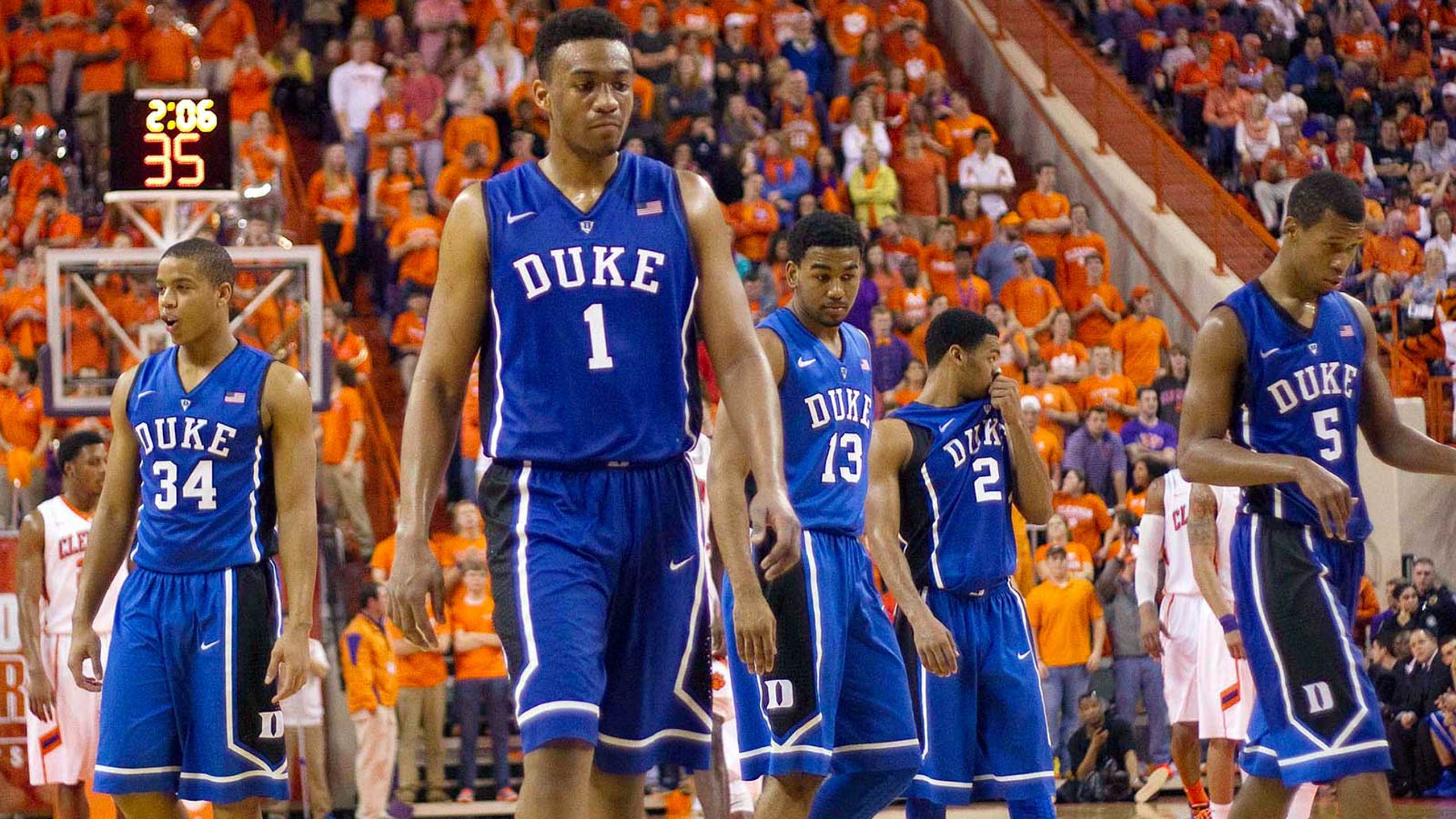 One and not done — will Jabari Parker return to Duke for sophomore season?
BY foxsports • January 21, 2014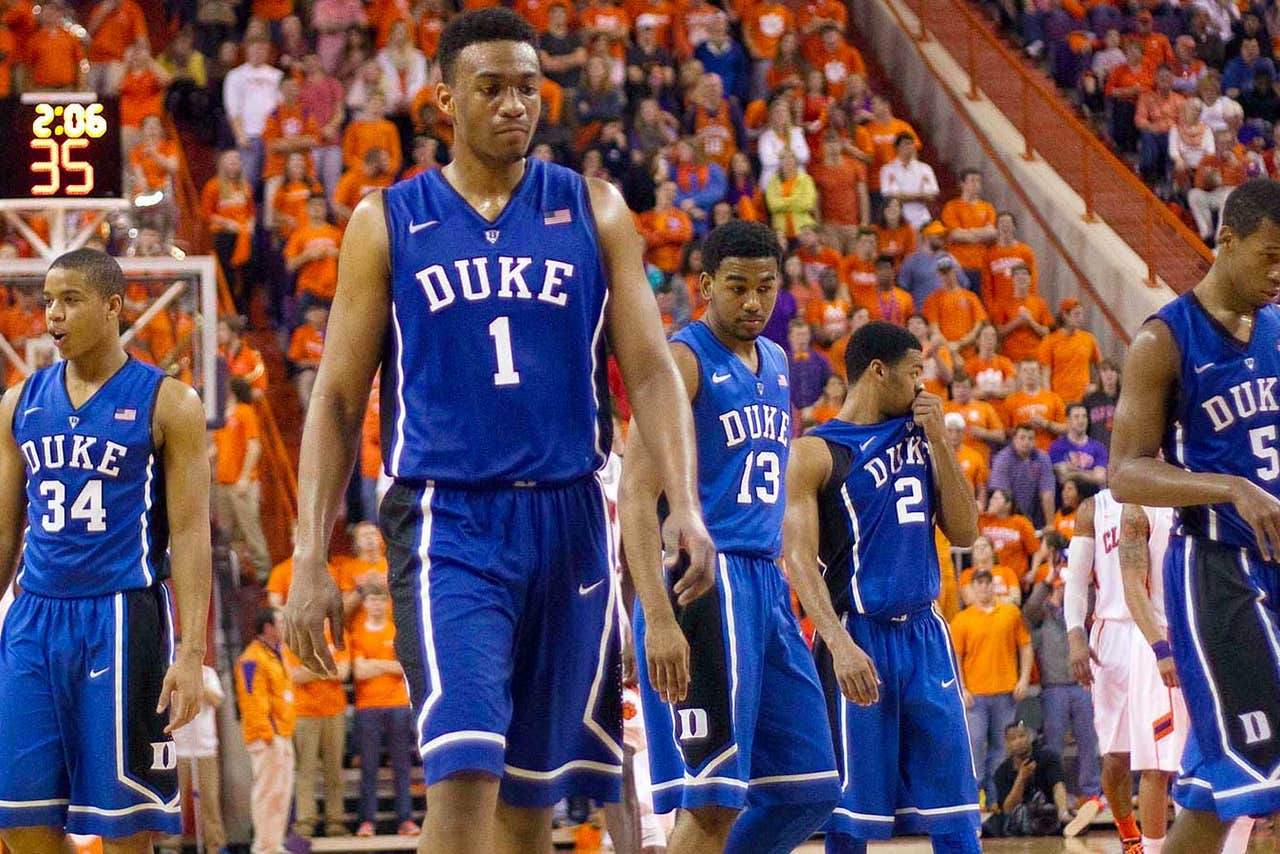 The quality of the 2014 NBA draft has been one of the most popular storylines of the 2013-14 season, with so many teams doing their best to position themselves for the best chance at winning the draft lottery in May.
Entering Monday's action, almost two-thirds of the league (19 of 30 teams) had a winning percentage of .500 or worse.
However, the depth of the impressive 2014 class may not end up being as strong as predicted before the season. According to Sam Smith of Bulls.com, there'€™s a belief around the league that Duke freshman phenom Jabari Parker could return for his sophomore season and not enter this year'€™s draft.
"The growing view among NBA executives seems to be Jabari Parker will not leave Duke this year. Chicagoan Jahlil Okafor, a Parker friend and big man, is going to Duke next season, " writes Smith. "Parker is a bright young man with a strong family and the feeling is he understands both the importance of education and feels he owes Duke and the chance to have a great Duke team, which more than likely is the next two seasons. Plus, Parker has seen what staying in school has done for other greats compared with the tough starts for even stars like Kobe Bryant."
Back in December, Duke head coach Mike Krzyzewski was asked about the chances of Parker spending a second season with the Blue Devils during an appearance on the "Dan Patrick Show."
"I would think he would go [to the NBA], but he's the type of kid [who loves college], he just loves college," Krzyzewski said. "But I think he has a chance to end up being the No. 1 pick or at least in the top three, so that's pretty difficult to give up."
Parker is the type of player who's talented enough to be a top-five pick in any class. His ability to penetrate defenses and score at the rim, knock down outside shots consistently and impressive versatility will help him make an immediate impact as a rookie. Parker is going to be a lottery pick whenever he enters the draft, so aside from injury, there's not a huge amount of risk in staying for another season.
A second year of Krzyzewski's coaching would definitely benefit his game. So many of college basketball's top freshman don't return for their sophomore season these days, and a lot of them arrive to the pros under prepared as a result.
After a strong start to the season, Parker's production has declined a bit. He's still averaging a team-high 19.1 points and 7.3 rebounds, but his only three games with less than 15 points have all come in the last month. In that same stretch, the freshman forward is shooting just 34.6 percent from the field.
Parker has proven to be ready for the NBA, but if he feels another year at Duke is best for him, the Chicago native shouldn't hesitate to return to Durham.
---