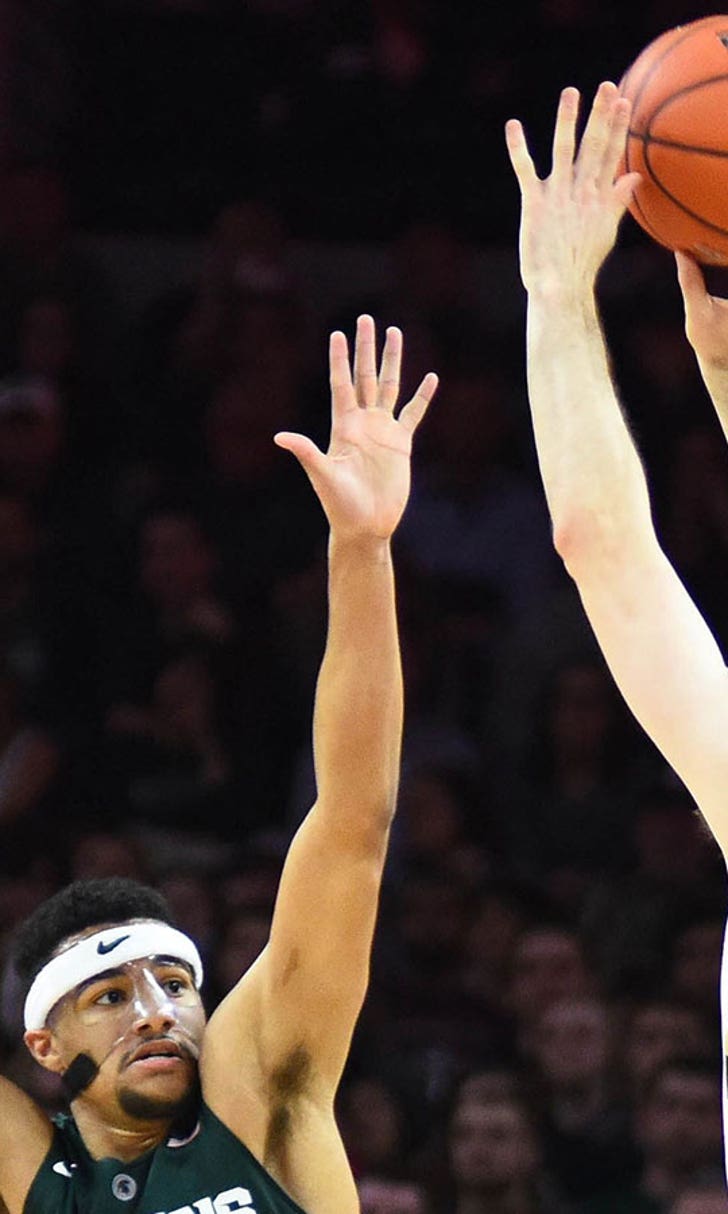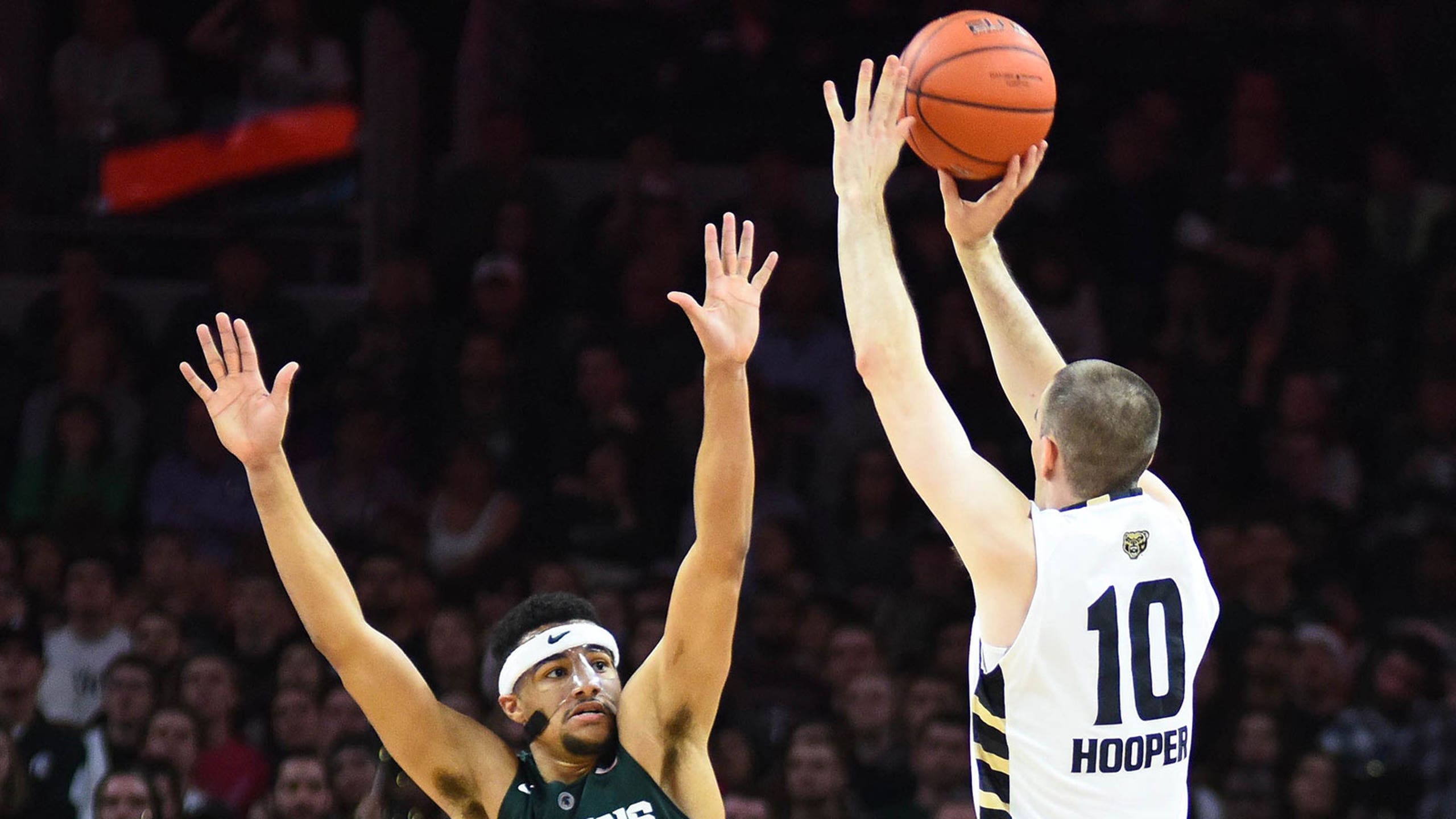 Oakland's Max Hooper only shoots 3s — 133 of them so far
BY foxsports • January 15, 2016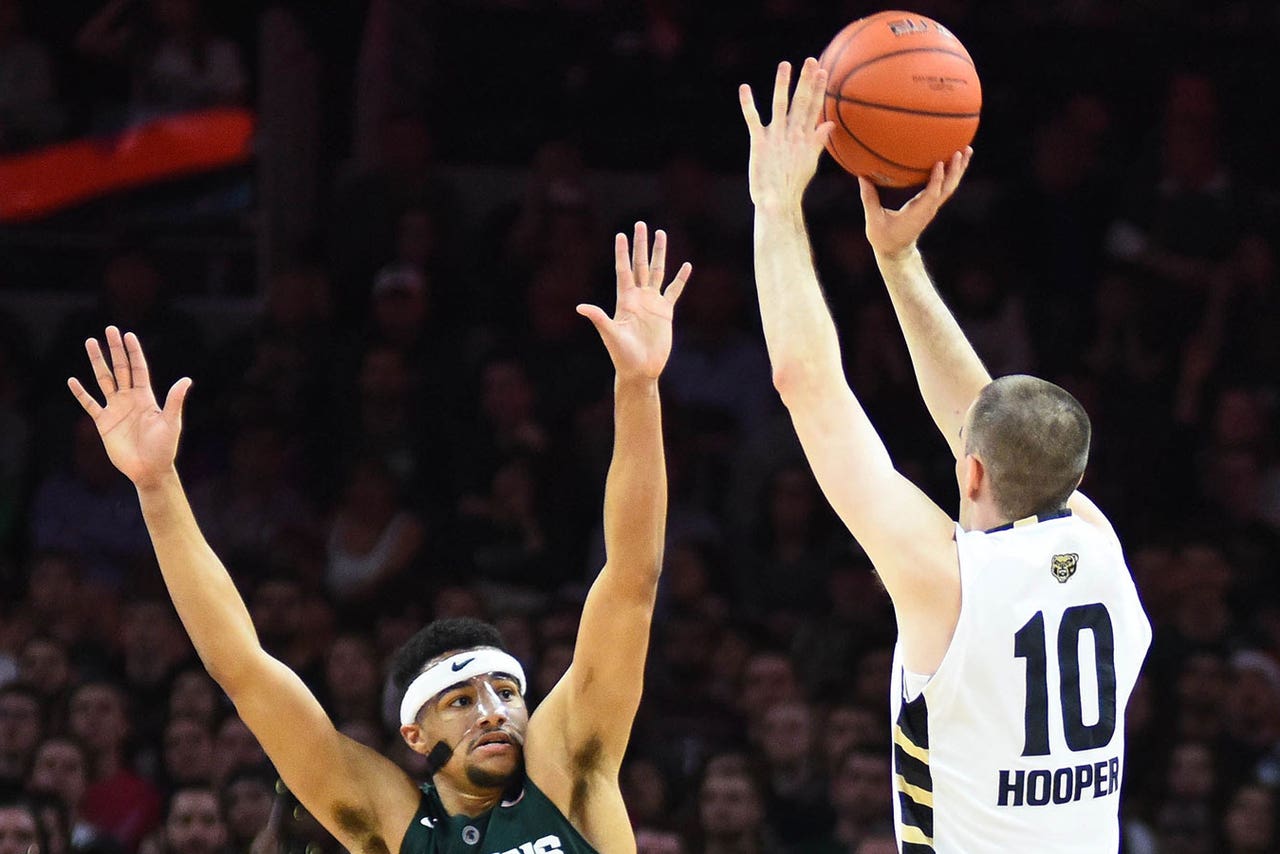 Meet Max "Heave-ho" Hooper. Or maybe it should be Max "Let it Fly" Hooper.
What the Oakland University redshirt senior swingman is doing this season is unheard of.
Hooper, who mostly comes off the bench, has taken 133 field-goal attempts for the Golden Grizzlies (10-7) this season, and ALL OF THEM have been from behind the 3-point line.
"I'm not aware of that," Hooper told NCAA.com, which reported the 133 consecutive 3-point attempts is a record to start a season.
"My coach has never told me to take a two[-point shot] or anything like that," Hooper added. "It's really just the way it works out. Our offensive system is designed for me to get open shots, and my teammates and my coaches have confidence that I'll make those shots."
Hooper has made 60 of his 3-point attempts for a .451 shooting percentage, which ranks 12th among all Division-I players with at least 100 attempts this season. Only five D-I players have made more 3s — Jacksonville's Darius Dawkins leads the nation with 68 (All stats through Wednesday).
Through Oakland's first 17 games, which included three starts, Hooper is averaging 11.3 points a game. By the way, he is 12 of 13 from the free-throw line for a .923 percentage.
The Carmel Valley, Calif., native recorded a career-high 24 points, including a personal-best 8 3-pointers (8-of-17 shooting) in a 92-74 win at Robert Morris on Dec. 5. It was one of his nine double-figure outings this season and his second 20-point performance.
The last time Hooper attempted a two-pointer? Last season on Feb. 18, 2015, in a 76-67 win at Wright State. That means Hooper has gone 22 consecutive games (162 3-point attempts) without a two-point try.
After a post-prep year at Brewster Academy (N.H.), Hooper started his college career at Harvard, playing just two games (four minutes) in 2011-12. He missed his only shot attempt — of course, it was a 3.
He transferred to St. John's and played 25 games (one start) in 2013-14, averaging 3.2 points and 9.0 minutes per game. But he did shoot .403 from 3-point range, hitting 25 of 62 shots. His season also included three two-point attempts, of which he made two of them.
Then there's this video of Hooper making 109 3s in five minutes.
With two years of eligibility left after graduating from St. John's, Hooper transferred to Oakland to continue his college playing career and to work on his master's degree in public administration.
His first campaign (2014-15) at the Horizon League school in Rochester, Mich., Hooper averaged 5.9 points in 33 games (nine starts) as the Golden Grizzlies tied for third in the league at 11-5. They were 16-16 overall before falling to Eastern Illinois in the first round of the CIT.
That season saw Hooper hit 60 of 159 shots from behind the arc for a .377 percentage — he shot .449 (31 of 69) in league play. But not every attempt was a 3 as he went 4 of 8 inside the arc.
This season? Two-point attempts don't seem to be a part of Hooper's vocabulary.
---
---