North Carolina uses heartache to fuel 2017 national championship run
BY Aaron Torres • April 4, 2017
GLENDALE, Ariz. – Ask North Carolina's players and coaches and they'll be honest – they can't pinpoint the exact moment when the pain of losing the 2016 national championship game went away and where the push towards a return to this year's title game began. They can't tell you when they were finally able to put the past behind them and turn their attention to an optimistic future.

What they can tell you is the moment that – once they got back to Monday night's title game – they knew they weren't going to be denied. When they looked at each other in the huddle and said: We're not letting what happened last year, happen again.

"We had, like, a media timeout [with 3:08 to go]," Berry said. "And one of our assistant coaches, Coach [Steve] Rob[inson], just said, 'remember that moment and how we felt last year. And we don't want that again.' So we just gotta give it our all."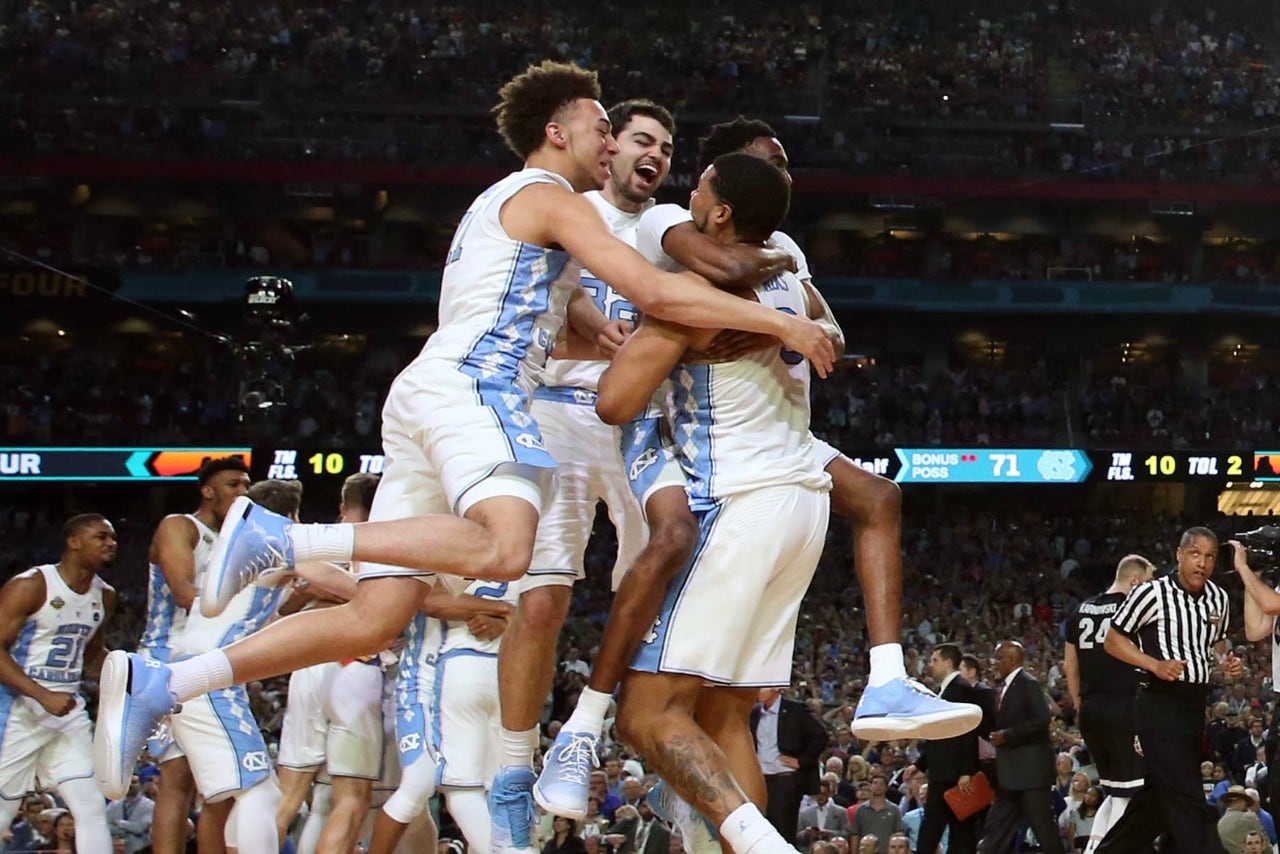 Whether it was Robinson's speech or a simple team-wide resolve not to let history repeat itself, North Carolina played its best basketball in those final few minutes. The Tar Heels scored nine of the game's final 12 points – including a 6-0 run to end the game – to beat Gonzaga 71-65.

A year's worth of pain is gone. North Carolina is your 2017 national champion.

"They're all really sweet," Roy Williams said, of what it's like to win his third national title. "But I'd say this one is probably more special because it's been a journey for the last three or four years of trying to do something, trying to do something, trying to do something."

According to the Tar Heels' coaching staff, the pain of last year's title game lingered for months but the focus on the 2017 season began last summer. There's always a pride in putting on a Carolina jersey but the staff noticed an uncommon focus as soon as the workouts began.

There was no open talk about getting back to the Final Four – but there was a subtle reminder every time the team walked into the gym.

"In our practice gym where we work out during the summer we had pictures of us going to the Final Four," assistant coach Hubert Davis said. "Every time you walk in the gym there's a reminder of where we were and how close we got."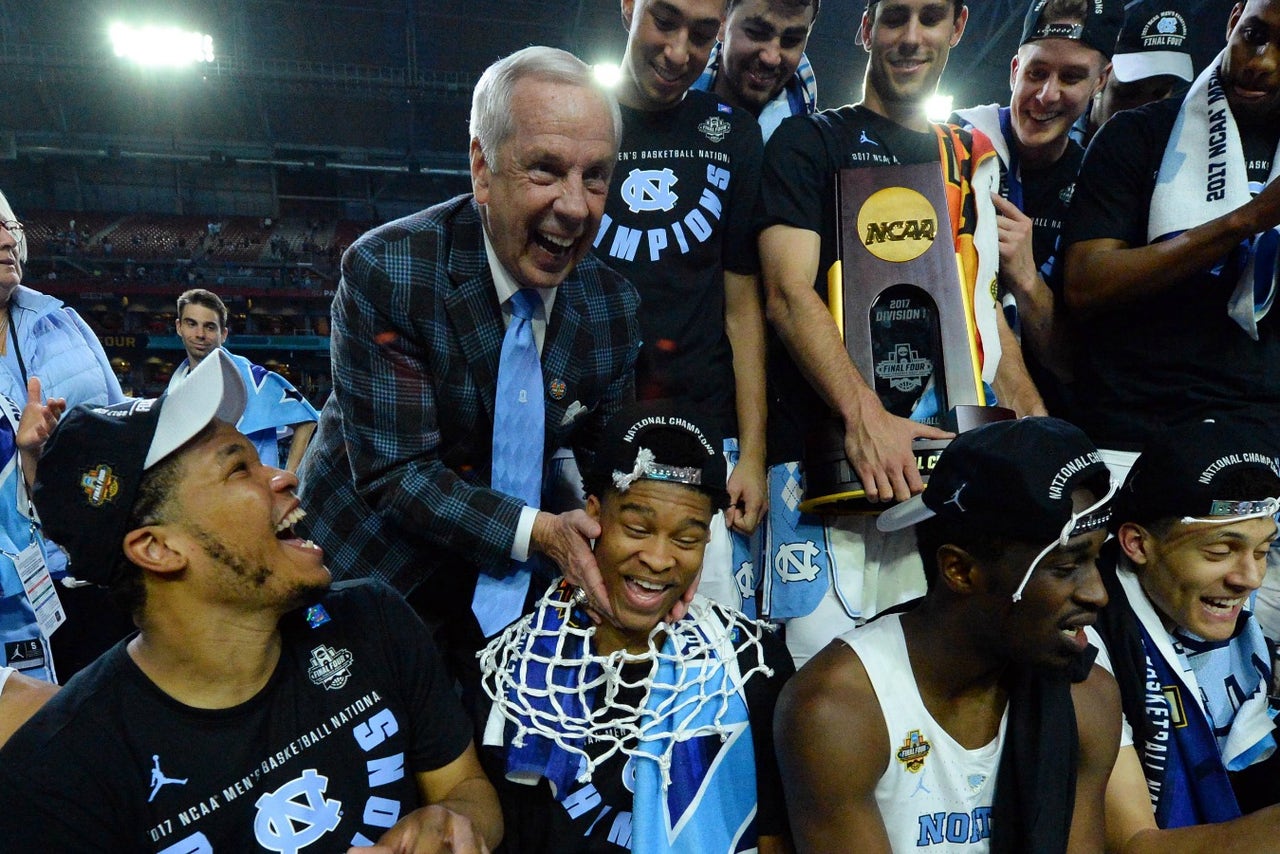 Once the season started, it seemed like the Tar Heels picked up right where they left off. They ripped through the Maui Invitational, beating future NCAA tournament teams Oklahoma State and Wisconsin along the way, then spent the winter running away with a second straight ACC regular season title. There were hiccups once the Big Dance began, but the Tar Heels survived scares from Arkansas and Kentucky to advance to a second-straight Final Four.

Once they arrived in Glendale, a hungry media contingent couldn't help but ask about the possibility of a return to Monday night. By the time the Tar Heels actually got there – by beating Oregon in Saturday's semifinal – they were tired of answering the same questions about last year's game.

"I think this is maybe like the 50th time that we've kind of answered a question about that," Justin Jackson said Saturday night. "But at the end of the day it's a different team. It's a different -- I guess a different year."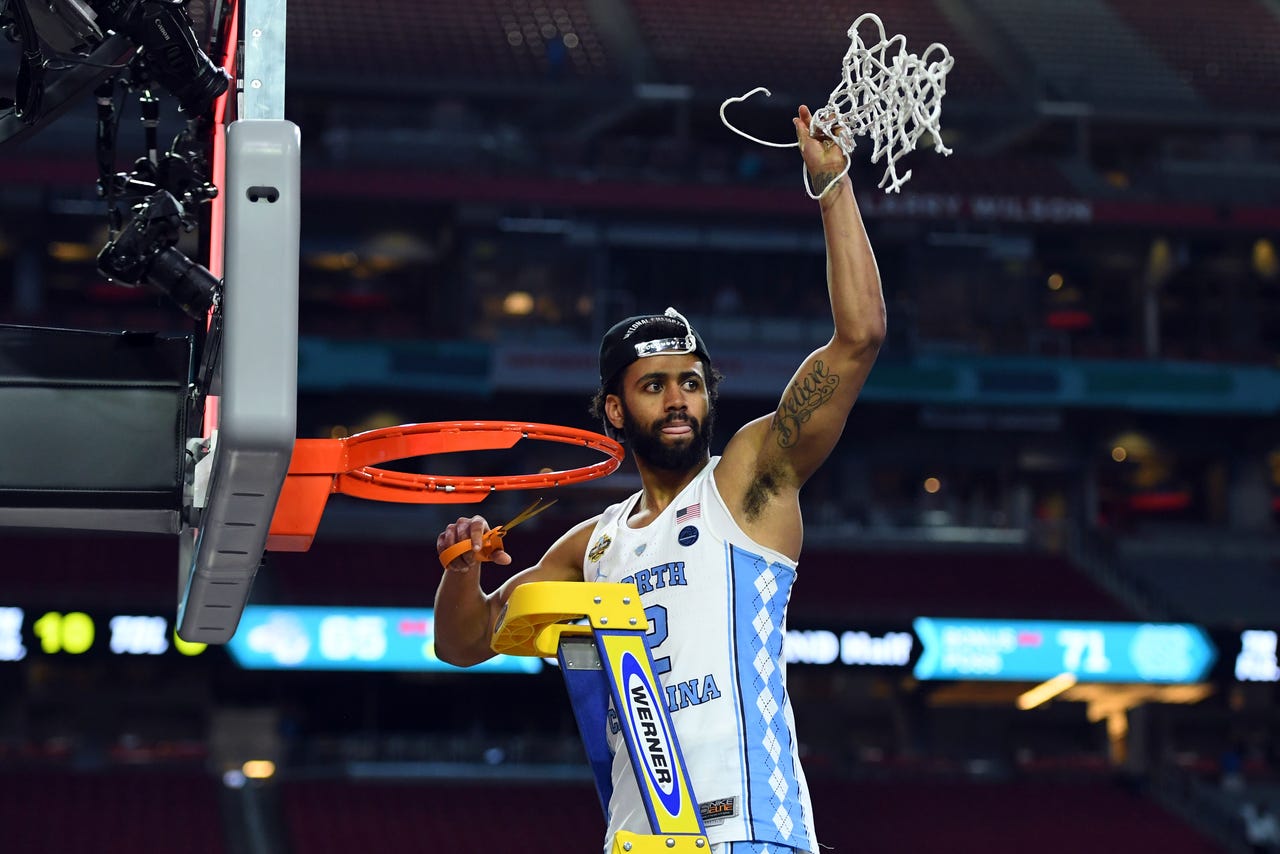 Once Monday night came around, it was clear that this was a new year, one that would produce a definitively different result. A game that will be remembered for brutal refereeing (44 total fouls were called, including 27 in the second half) and defined by that final three-minute stretch which was preceded by "Coach Rob's" speech.

Specifically, there was the final minute, when every break went Carolina's way. A crucial jump ball led to an Isaiah Hicks bucket, which gave Carolina a 68-65 lead. Then Kennedy Meeks had a block that led to a fast-break and emphatic dunk by Jackson.

https://twitter.com/BleacherReport/status/849103659023585284

The next possession would be the last, as a steal by Meeks sealed the win. And the celebration began.

"I see Kennedy steal it and I think I almost lost it," Hicks said. "You know, it's a complete 180 from last year. I feel like this is where, you know, what we worked for. It's finally here. It's hard to describe it. It's so surreal. And I had to pinch myself one time."

Everyone in Chapel Hill has to pinch themselves.

A year after the ultimate heartache, the Tar Heels are national champions.

https://twitter.com/UNC_Basketball/status/849136450998222848

 


---
---