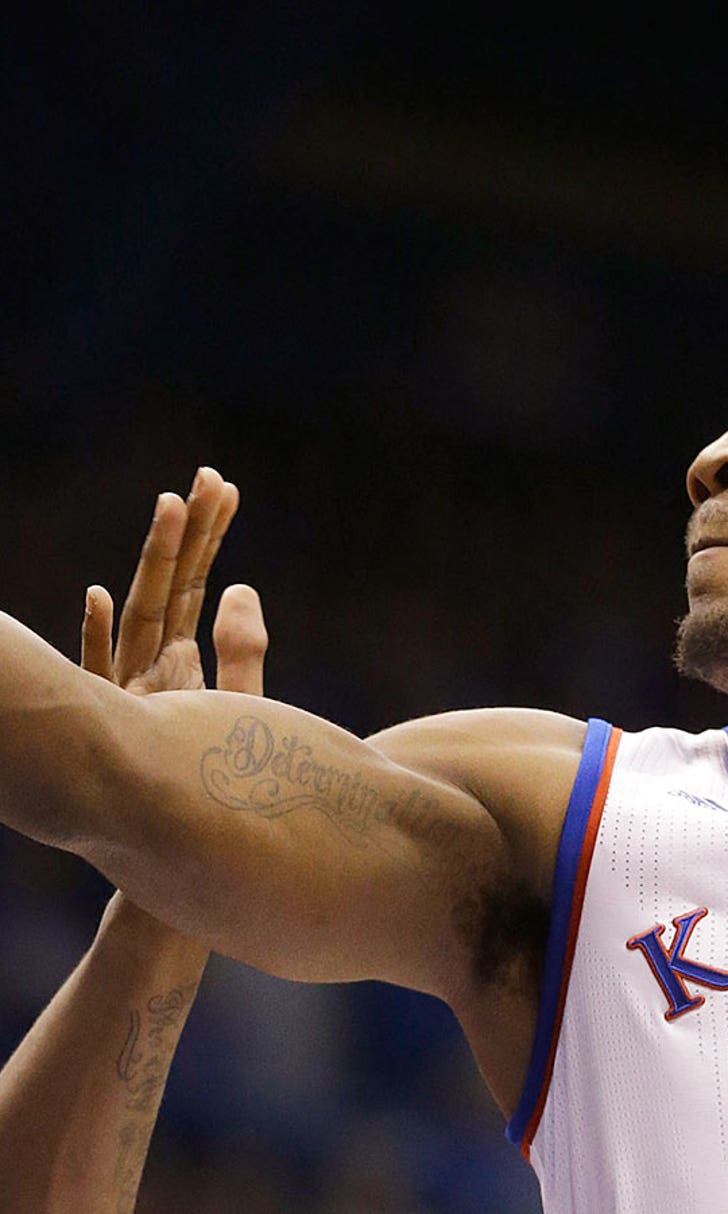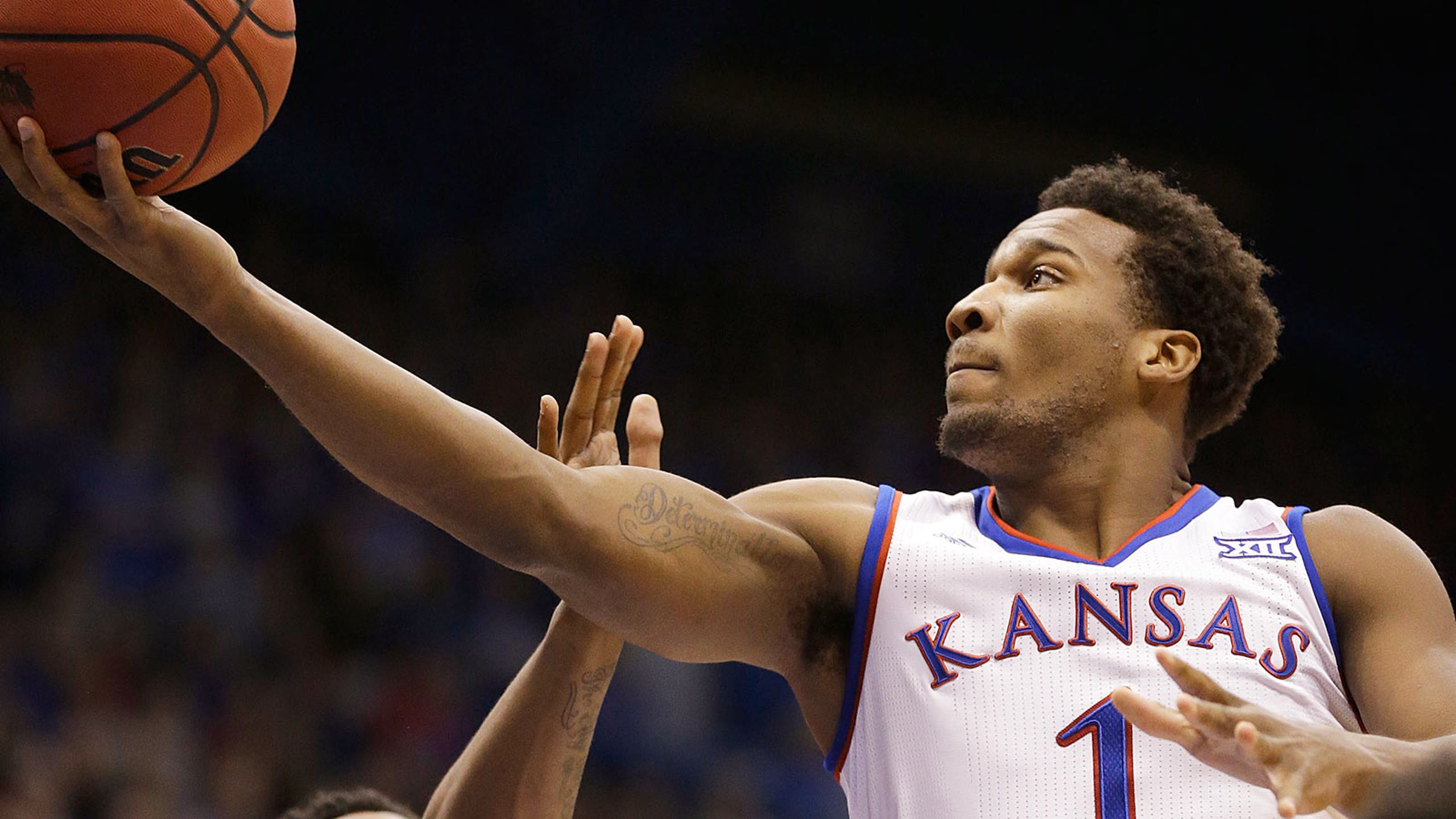 No. 9 Kansas holds on to beat No. 24 Oklahoma State
BY foxsports • January 14, 2015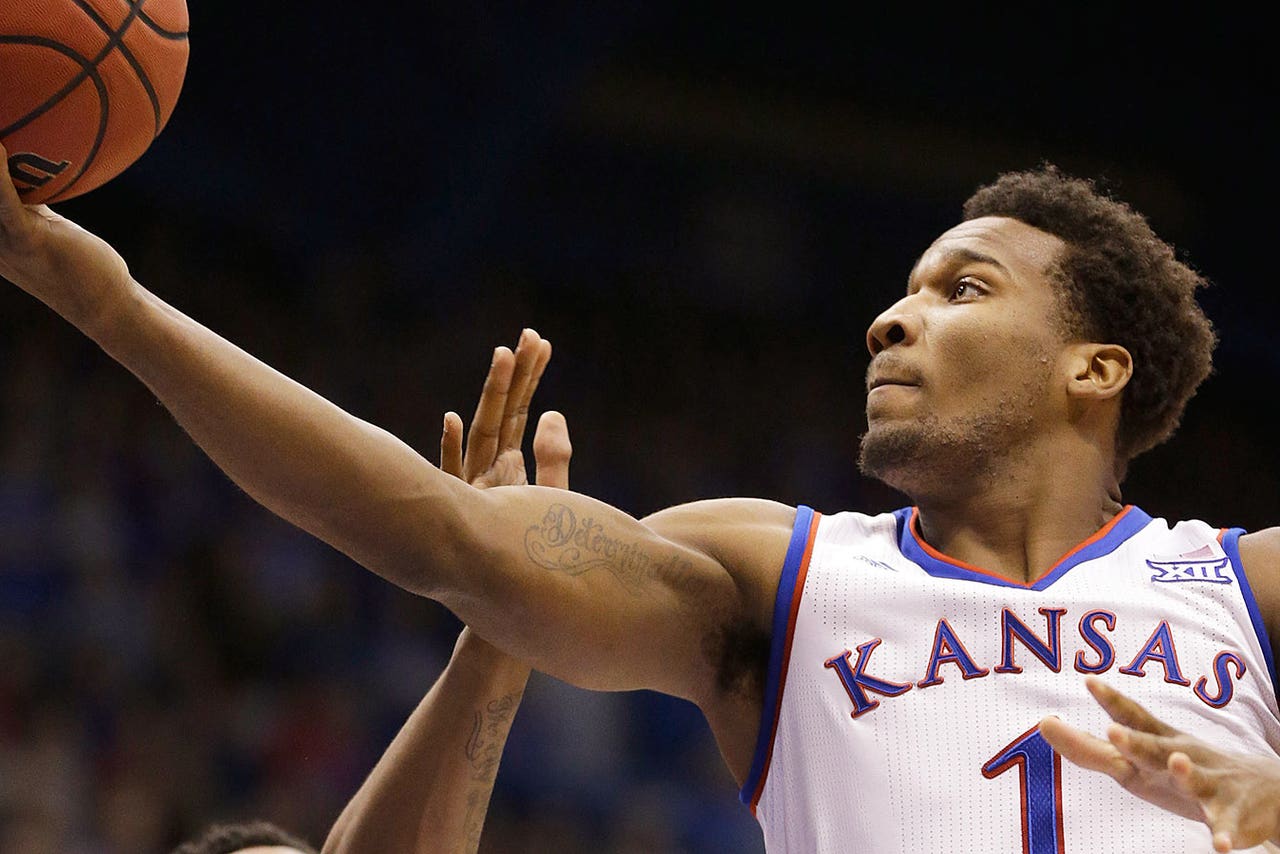 Just about the only thing that Kansas coach Bill Self liked about the ninth-ranked Jayhawks' 67-57 victory over No. 24 Oklahoma State on Tuesday night was the outcome.
Not their shot selection. Or their ball movement. Or even their poise.
Certainly not the fact that the teams combined for 71 fouls, creating a choppy affair that could have bled beyond 3 hours had the Cowboys managed to force overtime.
"It was a hard game to play. A hard game to coach. Probably a harder game to officiate," Self said. "Good thing I didn't drink a lot of water at halftime. I would have been in trouble."
Frank Mason III had 16 points and nine rebounds to lead the Jayhawks (14-2), who moved to 3-0 in league play for the ninth straight. Kelly Oubre Jr. added 14 points, getting to the foul line 12 times as the Jayhawks finished 32 of 46 on free throws.
"It was just a lot of stop and go," the Cowboys' Michael Cobbins said. "In basketball, it's hard to get into a rhythm when it's stop and go, stop and go."
Oklahoma State (12-4, 2-2) was still within 61-55 with 1:48 remaining, but Mason made two of his nine free throws and Devonte' Graham added two more moments later to put the game away.
Le'Bryan Nash scored all but two of his 21 points in the second half to lead the Cowboys. Phil Forte scored all but two of his 18 points in the first half before hurting his right leg in the second, forcing the sharpshooting guard to spend long stretches on the bench.
"It's almost like an uphill battle when we're getting called for as many fouls as we were getting called for," Oklahoma State coach Travis Ford said. "It was a hard-fought game."
The rivalry between Kansas and Oklahoma State has become perhaps the most heated in the Big 12 over the past few years, picking up steam during a couple of fracases last season.
Nothing appeared to have changed Tuesday night.
After a physical first few minutes, Cliff Alexander was hit with the game's first technical foul after he posterized Oklahoma State's Anthony Allen with a dunk. Alexander flexed his biceps toward the scorer's table and the freshman was immediately given the foul.
Forte knocked down two of his nine first-half free throws to give Oklahoma State a 14-7 lead.
The dunk seemed to energize the Jayhawks, though. Alexander made his own free throw to finish a three-point play, kicking off a 17-2 run over the next six-plus minutes.
During that stretch, Nash bumped Oubre after a dead ball, and the Jayhawks' Jamari Traylor intervened, trigging a brief dust-up in front of the Kansas bench that had coaches from both teams dragging players away. Nash and Traylor both got technicals, making three in the first 8 minutes.
By the time the first half finally ended, the Jayhawks had emerged with a 32-28 advantage.
The foul-fest continued in the second half, but the Jayhawks slowly stretched their lead to 55-44 midway through. And while the game threatened to devolve into a battle of attrition, Kansas -- despite its shorter bench -- held tight to its lead the rest of the way.
"We missed a ton of easy shots around the rim, a ton of jump shots we normally make," Mason said. "I think getting out in transition and getting easy baskets, that was the key for us."
BENCH BONZANZA
Kansas may have the shorter bench, but it was also more productive. The Jayhawks had a 20-3 advantage in points from reserves, despite playing only nine guys. Oklahoma State played 12.
FORTE OK
Ford said that Forte, the Big 12's leading scorer, should be fine after banging up his right leg. Forte's only points in the second half came on jumper with 2:34 remaining.
TIP-INS
Oklahoma State: The Cowboys have won just two of the last 10 meetings with Kansas. ... This was the first time in five matchups the outcome was decided by more than seven points.
Kansas: Mason was in double-figures scoring for the 13th straight game. ... The Jayhawks won their 17th straight game at Allen Fieldhouse. ... Kansas has held each of its first three Big 12 opponents below 60 points. 
---