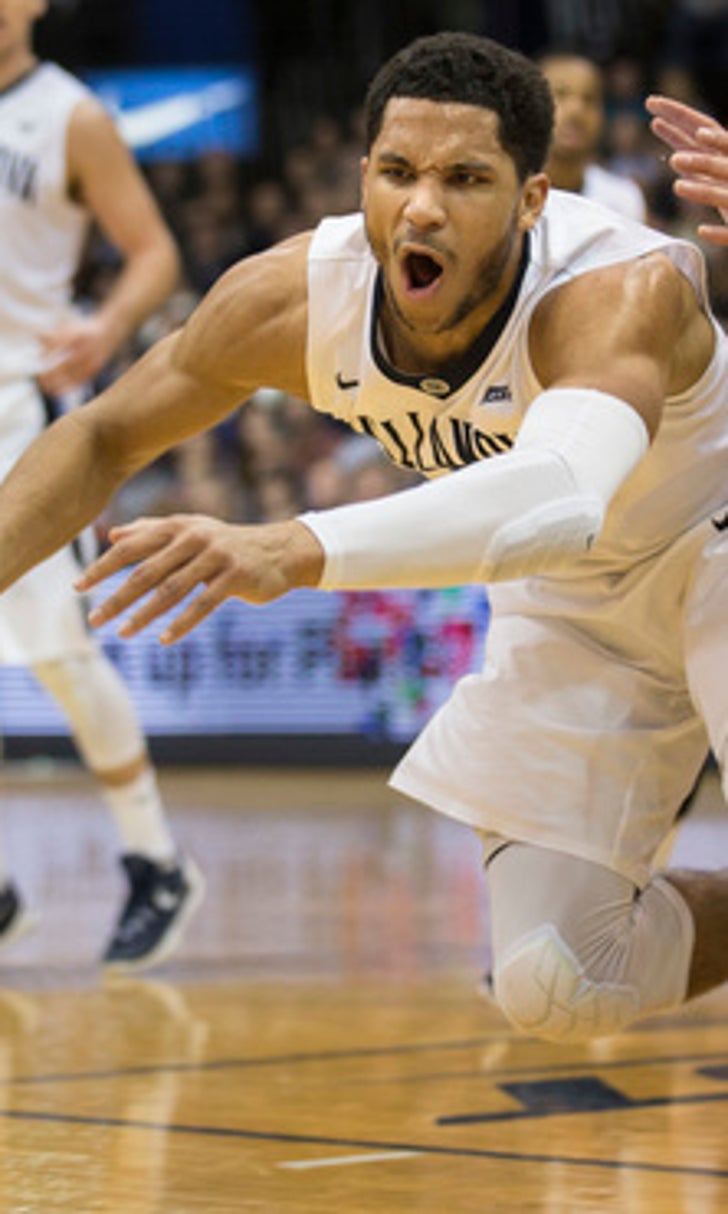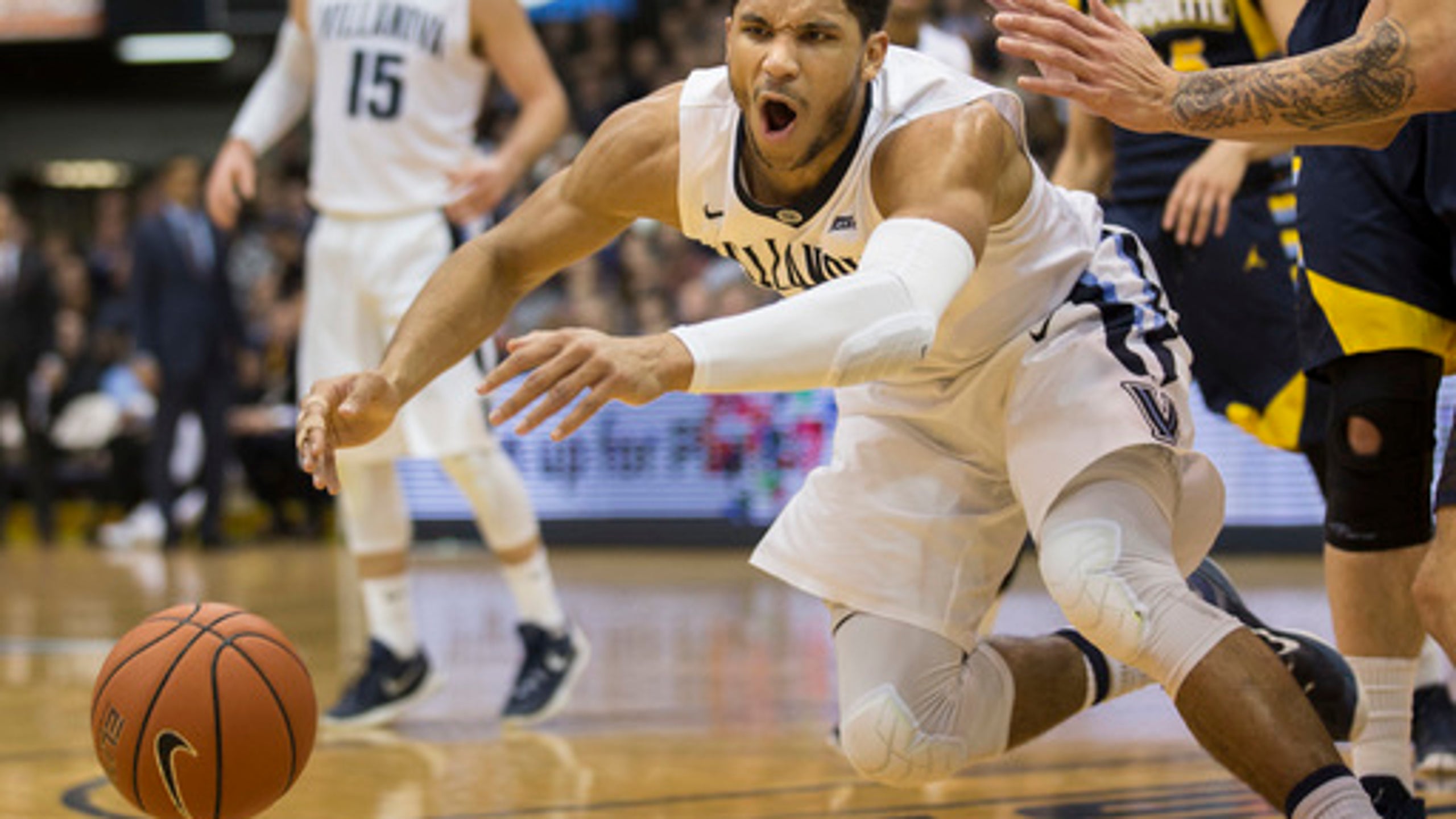 No. 6 Villanova tops Marquette, stays unbeaten in Big East
BY foxsports • January 14, 2016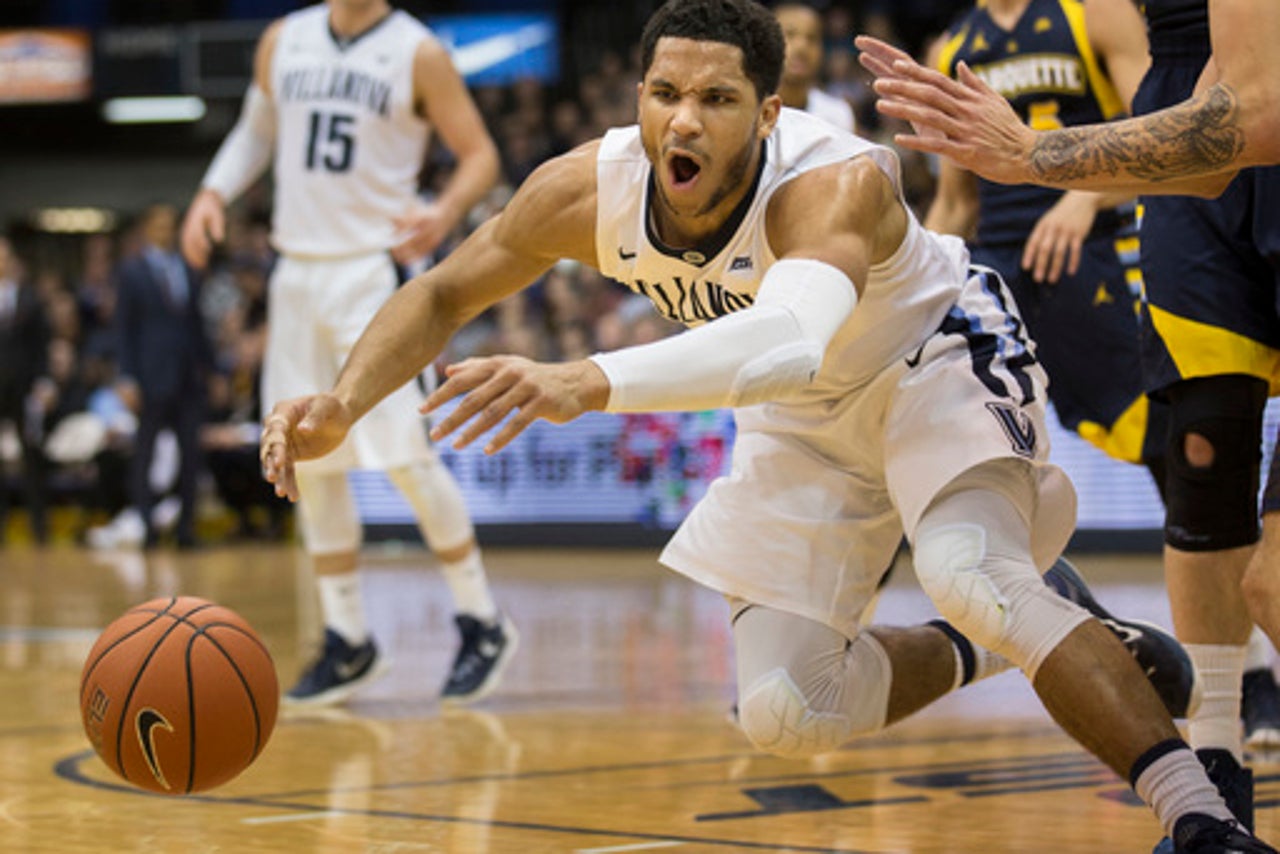 VILLANOVA, Pa. (AP) Villanova pulled away from Marquette late and just may be running away early with the Big East.
Kris Jenkins scored 20 points and Jalen Brunson had 14 to lead No. 6 Villanova to an 83-68 win over Marquette on Wednesday night.
The Wildcats (15-2, 5-0 Big East) blew a 16-point lead and trailed early in the second half until they took control late in game to win for the 36th straight time at the Pavilion.
Daniel Ochefu grabbed 13 rebounds and the Wildcats hit eight 3-pointers to win their seventh straight game.
''We are not playing great,'' coach Jay Wright said. ''But we are playing together.''
That teamwork has Villanova on a 20-game winning streak against Big East teams and the only team undefeated this season in conference play.
The Golden Eagles (12-5, 2-3) trailed by one with 12:38 left in the game before the Wildcats blew the game open. Marquette missed 10 straight shots and went more than 8 minutes without a field goal.
Marquette had won two in a row, including a 65-64 victory last week over then-No. 8 Providence. The Golden Eagles stormed back from an awful start and led by one at halftime.
Luke Fischer's dunk with 12:38 left brought Marquette to 50-49. The one-point game turned into a 19-point lead for Villanova in about 8 minutes.
The Wildcats tightened up defensively, dumped the ball inside and sank a steady stream of free throws to brush off their latest threat.
''You can see teams really fired up to play us,'' Wright said. ''Marquette, they brought it, man. They weren't going to go away.''
Marquette missed 10 straight shots over 8 minutes until Duane Wilson and Sandy Cohen buried consecutive 3s. By then, the damage was done and the Wildcats extended their domination in the series.
''They really converged, we had wide-open shots,'' Marquette coach Steve Wojciechowski said. ''We just didn't make them.''
Haanif Cheatham led Marquette with 17 points.
Villanova, the two-time defending Big East champion, opened the game like it was going to blow out the Golden Eagles.
Jenkins and Brunson each hit two 3-pointers in the first 3:30 of the game and the Wildcats raced to a 23-7 lead before the first half reached the midpoint mark.
Marquette, playing better after losing its first two Big East games, refused to fold just yet. The Golden Eagles waited out Villanova's hot streak and went on one of their own, making five straight baskets that sliced the deficit to single digits.
Traci Carter tied it at 29 with a 3 and Henry Ellenson was left alone to dash toward the basket and score off a rebound with 1 second left that put Marquette ahead 38-37 at the break.
Villanova squashed that upset bid in the second half.
''We still have a lot of work to do,'' Brunson said.
TIP-INS
Marquette: Chicago Bulls players Jimmy Butler, a former Marquette star, and Joakim Noah attended the game. The Bulls play the 76ers on Thursday. ... Guard Jajuan Johnson sat out with a neck injury suffered during the St. John's game. ... Carter, a Philly native, had nearly 40 friends and family at the game. He was ejected late in the game. ''As the game is disjointed a bit, a veteran player is able to stay on an even keel,'' Wojciechowski said. ''I thought he got rattled a little bit.''
Villanova: The Wildcats held a moment of silence for former Butler star Andrew Smith, who died Tuesday after a two-year battle with cancer. ... Ochefu left midway through the second half after a hard fall and held his tailbone as he walked off the court.
STOUT D
The Wildcats improved to 13-0 when holding a team to less than 70 points. They had allowed 59.7 points over the first six games of their winning streak.
UP NEXT
Villanova: plays Saturday at Georgetown.
Marquette: is home Saturday against No. 7 Xavier.
---