Kentucky Wildcats
Kentucky Wildcats
No. 4 Kentucky hopes to have Fox vs. Tennessee (Jan 24, 2017)
Published
Jan. 23, 2017 7:44 p.m. ET

LEXINGTON, Ky. -- A big question looms as No. 4 Kentucky puts its unbeaten league record on the line Tuesday night at rival Tennessee. Will point guard De'Aaron Fox be able to play?
Fox, who ranks first in assists and second in scoring for the Wildcats, missed most of Saturday's win over South Carolina with an ankle injury. He was in a boot Saturday, but entered the practice facility with both ankles taped.
"He's day-to-day. Waiting to hear. That's all I got on it," said assistant coach Kenny Payne, filling in for John Calipari on Monday.
Fox's absence was clear on Saturday.
"I think you saw a little bit of the adjustment we had to make," Payne said. "We went through a spell where without him we were a little confused, discombobulated. But we got it together, which is a great sign of a good team, that without any missing piece we win games."
Tennessee coach Rick Barnes echoed Payne's sentiments.
"Fox is fast, he's quick, he's long. There's not much he can't do," Barnes said Monday. "But with or without him, their program is built on the attitude that if one guy goes down another guy is going to step in and we're going to keep rolling."
Kentucky (17-2, 7-0 SEC) steadied the ship when Payne suggested to Calipari on Saturday that senior reserve Dominique Hawkins play point guard and Isaiah Briscoe remain in one of the shooting guard slots.
"He doesn't turn the ball over," Payne said of Hawkins. "Give it to somebody that doesn't turn it over. It stabilizes us. He's been really, really steady, and the most important thing that he does for this team is he puts pressure on the ball and that's where we need him the most. He's been good for us."
Kentucky enters Tuesday's game averaging 92.9 points per game, third-best in the nation.
"You can see clips of them scoring within three seconds from a variety of different ways," Barnes said. "From a turnover, from a made basket, down the floor in three seconds and a lot of time they're at the rim."
Wildcats freshman guard Malik Monk paces the scoring with an SEC-best 21.7 points per game. Next comes Fox at 16.2, sophomore guard Briscoe at 14.3 and sophomore Bam Adebayo at 13.1 to go with 6.9 rebounds.
"Being the leading scorer in the league tells you he can go get a bunch," Barnes said of Monk. "So we'll do everything we can to make it tough. But they are so good that if you focus on one guy, they can hurt you in a lot of other areas. They are where they are because they're an outstanding team. they are not a one- or two-man team."
Tennessee (10-9, 3-4) is led by senior guard Robert Hobbs at 14.7 points per game. Next comes freshman forward Grant Williams at 10.8 and freshman guard Lamonte Turner at 9.6.
"Tennessee can beat us," Payne said. "Regardless of what their record is, we're playing them at Tennessee, they're going to be hungry and aggressive against us. We've gotta go out and play well to beat them. They're a tough, scrappy team and we've got to defend and rebound and play Kentucky basketball and be efficient."
Common opponents would suggest Kentucky fans are in store for an interesting game -- UK is 6-0 while the Volunteers are 3-3. The strangest comparisons are that the Wildcats won at Ole Miss by 23 points while Tennessee lost in Oxford by 11, a 34-point swing. But the Volunteers whipped Mississippi State by 17 while UK topped the Bulldogs by only seven. Tennessee also won at Vanderbilt by 12 whereas UK only won by six points.
There is one other concern for Kentucky. The Wildcats have a marquee showdown looming on Saturday when No. 2 Kansas visits No. 4 Kentucky. Any chance of a letdown?
"Not with us" Payne said. "Every time we step on the floor, you can see it. They're coming with their best game. Whether it was Mississippi State, whether it's Tennessee, we can't afford to look ahead to anybody. We know that we can be beat by anybody."
---
---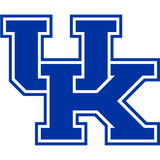 Get more from Kentucky Wildcats
Follow your favorites to get information about games, news and more
---