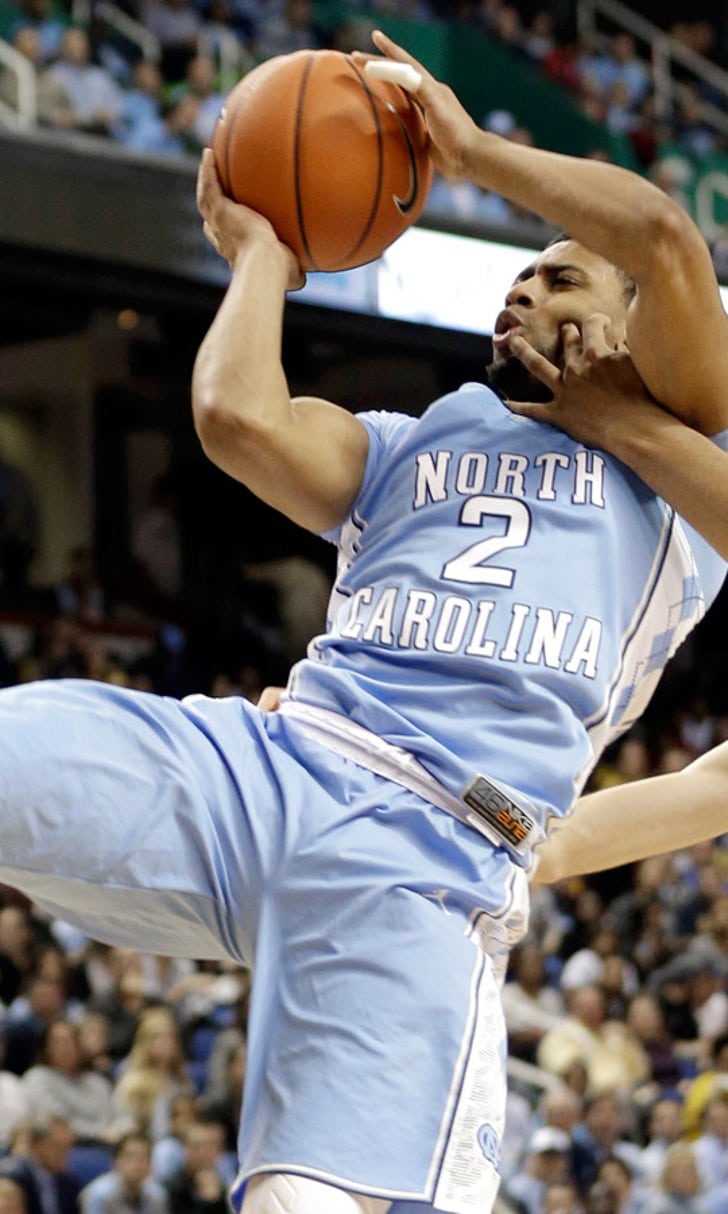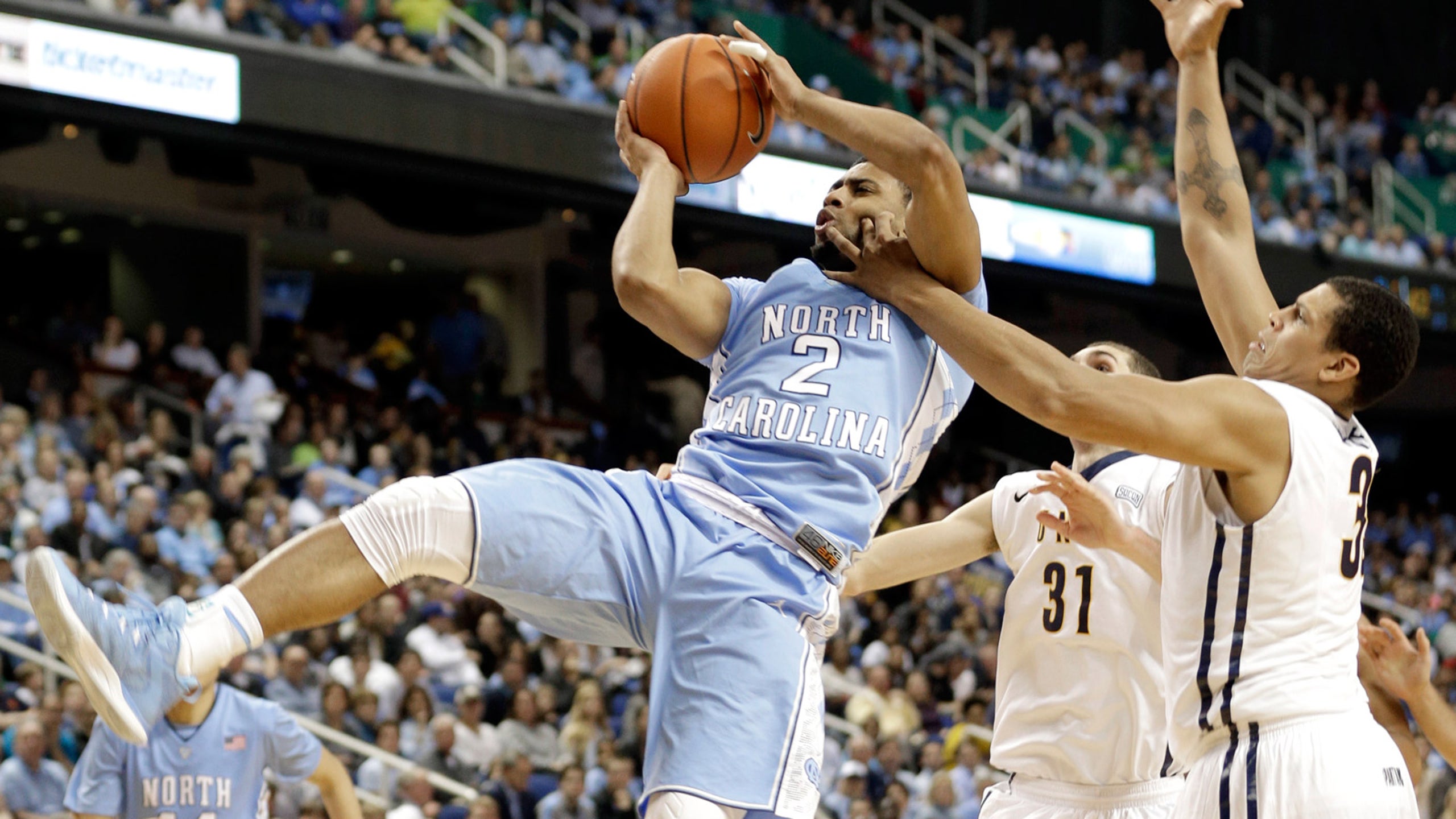 No. 24 Tar Heels shake off loss to Kentucky, rout UNC Greensboro
BY foxsports • December 16, 2014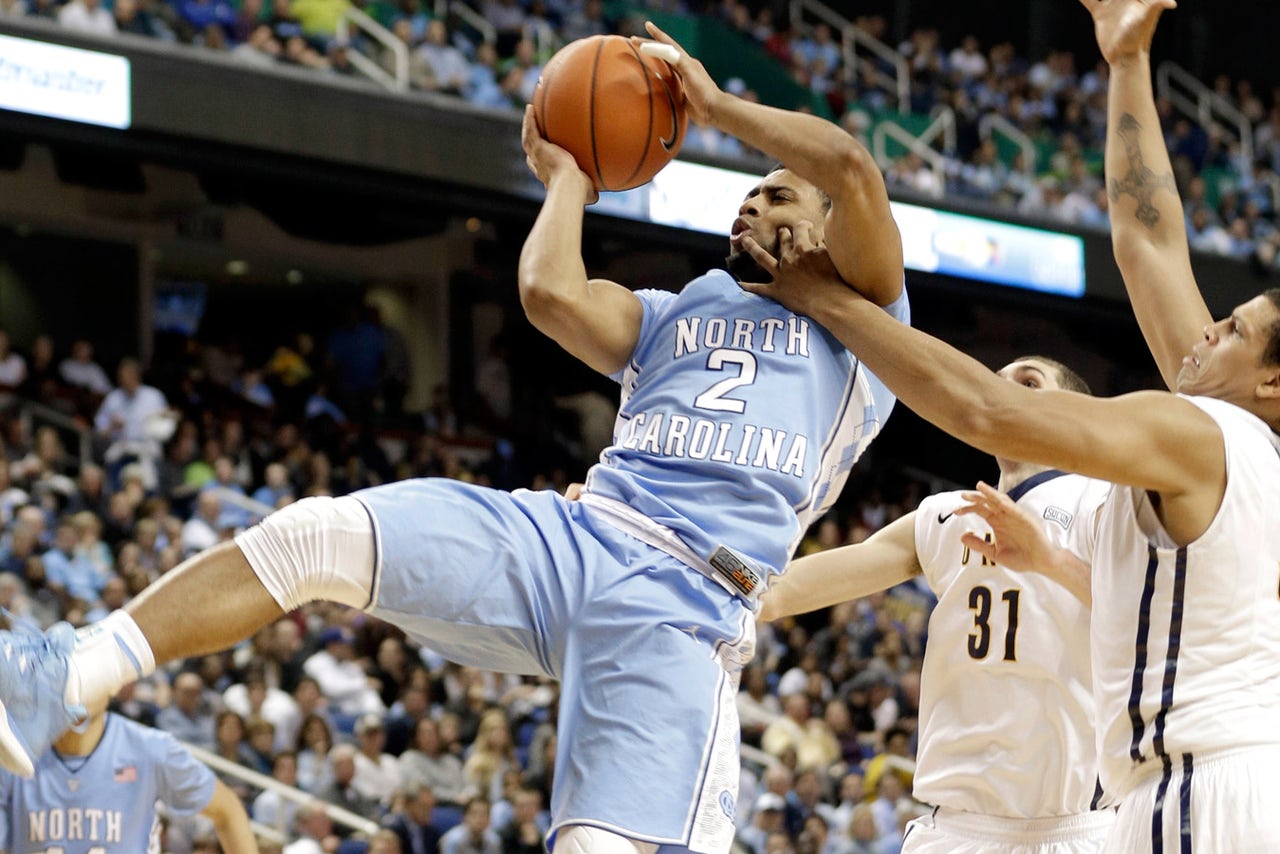 North Carolina is still trying to sort out what kind of team it can be. That's why coach Roy Williams is eager to get his team back on the practice court after a busy first half of December.
Kennedy Meeks scored 18 points to help No. 24 North Carolina beat UNC Greensboro 79-56 on Tuesday night, capping a stretch of four games and limited practice time due to exams in the past two weeks.
That had Williams promising "long, long, long" practices before Saturday's game against No. 12 Ohio State in Chicago.
"We need to get some work done in the next couple days," Williams said.
The Tar Heels (7-3) were coming off an 84-70 loss at No. 1 Kentucky over the weekend, a game that saw the Wildcats shoot 56 percent -- the first opponent to shoot 40 percent against UNC -- while repeatedly getting to the line and converting 18 UNC turnovers into 24 points.
The Tar Heels had a much easier time in a game against a Southern Conference opponent that has been short-handed because of a series of injuries all season.
UNC shot 49 percent and had a 20-point lead midway through the first half, cruising in the same arena where they'll play in the Atlantic Coast Conference tournament in March. They dominated the glass (51-26) and scored 16 second-chance points to go with 15 points off turnovers.
"I think we're still trying to get to know each other's games," Meeks said, "just find each other's spots, give them those easy opportunities to get baskets."
Kayel Locke scored 17 points for the Spartans (4-7), coached by former Tar Heels player Wes Miller. UNCG never recovered from a terrible start, missing 20 of 23 shots and all nine 3-point tries to open the game before falling to 2-52 all-time against ACC opponents.
"We really struggled to score early and it took us out of things we were trying to do and that affected us," Miller said. "I think that frustrated us and it kept us from being the team we're trying to be on every possession."
Preseason all-conference pick Tevon Saddler finished with six points on 3-for-8 shooting for the Spartans. He had scored 24 points in each of his last two games, but picked up a charge for his fourth foul in the first minute of the second half and had fouled out by the 11:15 mark.
TIP-INS
North Carolina: UNC won last year's meeting 81-50 in Chapel Hill. .... The Tar Heels shot 3-for-14 from 3-point range.
UNCG: Sophomore Diante Baldwin, who returned last week from a preseason knee injury that required surgery, scored a career-high 13 points. ... UNCG shot 36 percent and made 5 of 24 3s (21 percent) to snap a three-game winning streak. ... Miller and assistant coach Jackie Manuel were on UNC's 2005 NCAA championship team.
PAIGE'S SHOT
Preseason Associated Press All-American Marcus Paige struggled with his shot again for the Tar Heels, finishing with five points on 1-for-8 shooting. He came in shooting 37 percent and his only basket was a 3-pointer at the 9:46 mark. "It was a little disappointing, but I'm not really worried about it at all because the shot feels good," he said.
JAMES STEPS UP
UNC junior reserve center Joel James tied his career high with 11 points on 5-for-7 shooting. "It shows that what you do in practice works in the game," he said. "I'm just going to keep working hard and see how far it takes me." 
---