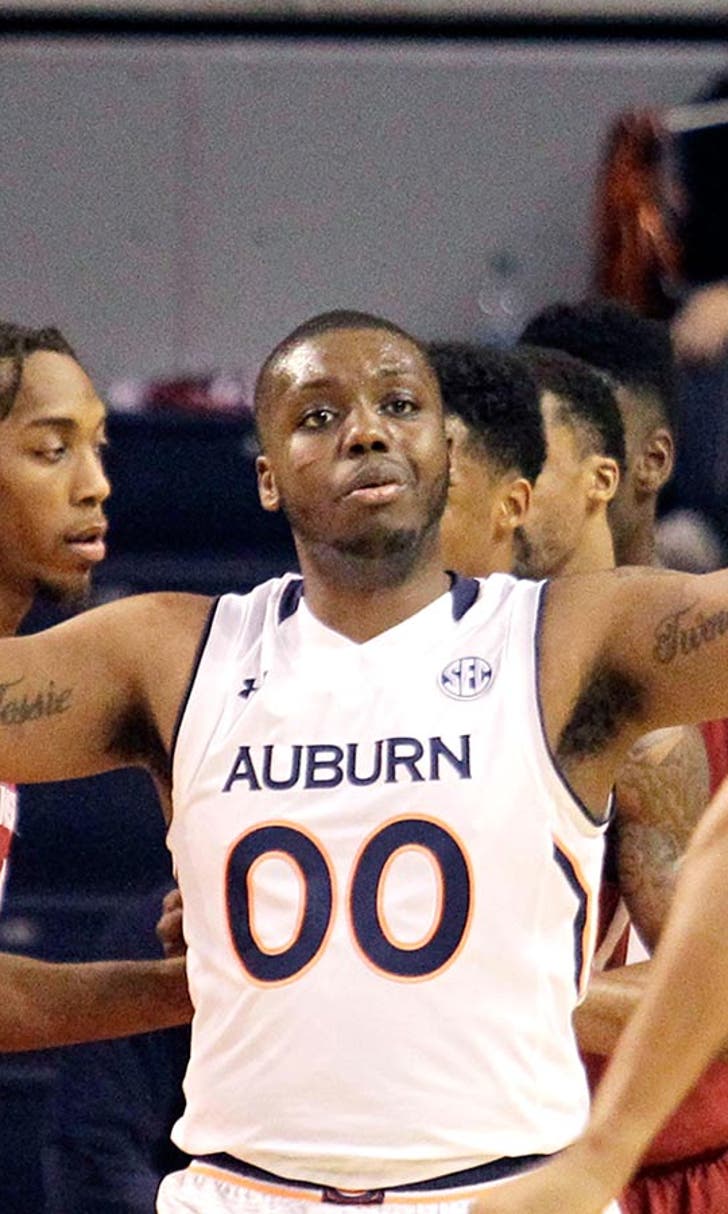 No. 24 Arkansas beat Auburn in technical-filled, chippy game
BY foxsports • February 11, 2015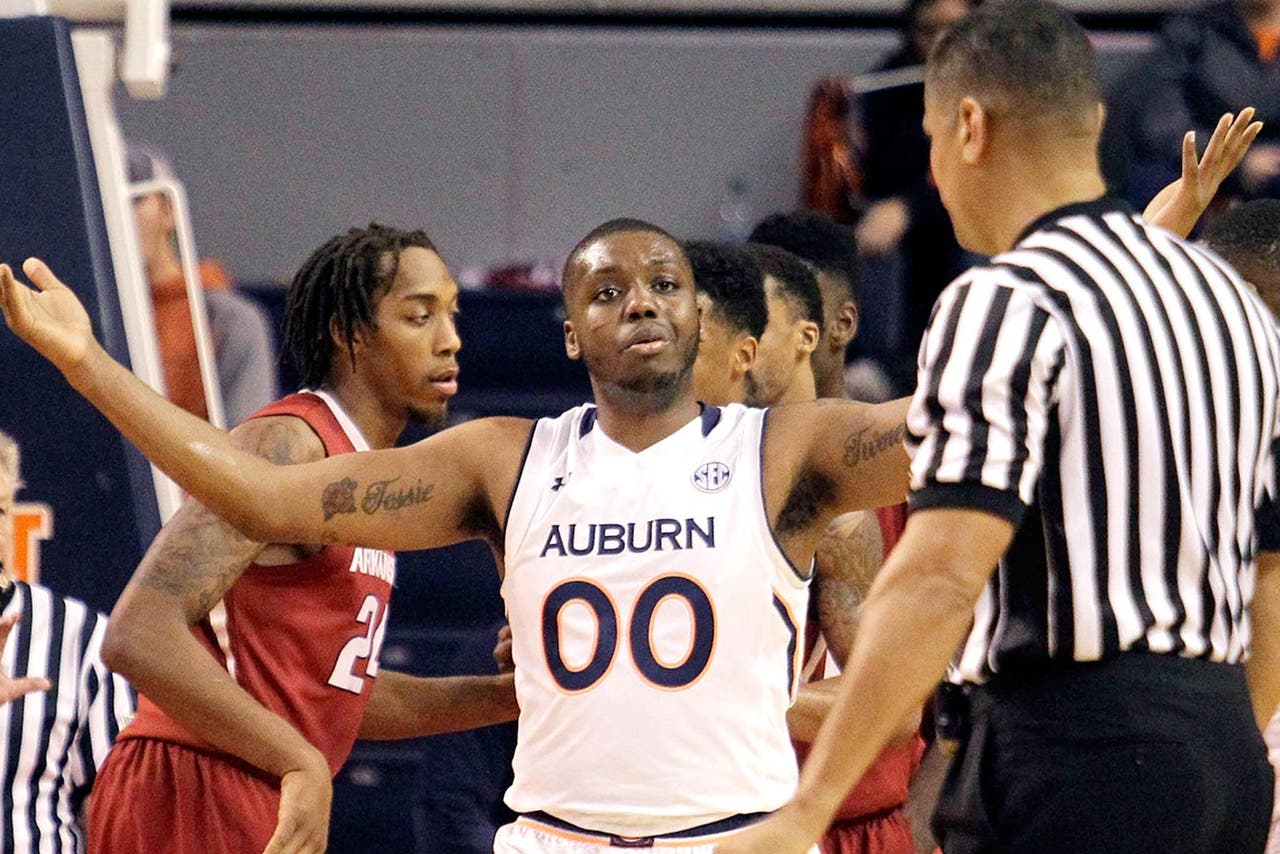 The whistles blew, tempers flared and Arkansas' Bobby Portis and Michael Qualls just kept scoring.
Portis scored 22 points, Qualls had 19 and the 24th-ranked Razorbacks raced to a 101-87 victory over Auburn Tuesday night for another comfortable Southeastern Conference win in a foul-filled game that included four technicals.
"We've just got to learn how to play with composure, especially on the road, because you're going to get that," said Arkansas coach Mike Anderson, whose team drew three of the technicals.
The Razorbacks (19-5, 8-3 SEC) did it with hot shooting, making 11 of 23 3-pointers and shooting 53.8 percent from the floor (35 of 65). They fell short of winning three straight SEC games by 20-plus points for the first time but weren't really threatened.
They led by 21 with just over five minutes left.
Qualls had 16 points in the first half and Portis carried much of the load from there. The SEC's top scorer celebrated his 20th birthday by scoring 14 points after halftime, collecting eight rebounds and blocking a couple of shots. He was 9-of-15 shooting.
Anthlon Bell scored 16 points and made four 3-pointers. Rashad Madden scored 12 and had eight assists. Alandise Harris had 10 points.
KT Harrell and K.C. Ross-Miller each had 21 points to lead Auburn. Malcolm Canada scored 11 and Cinmeon Bowers had 10 points, eight rebounds and four assists.
The game stretched nearly two hours and 30 minutes with a combined 54 fouls called. Both coaches said the game was "chippy" and praised the officiating for keeping it from getting worse.
"If the players are going to play like that and talk, then the officials have no choice," Auburn's Bruce Pearl said. "They've got to take control. There was a lot of talking right from the jump."
Arkansas had two players foul out, but it didn't matter against a thinner Auburn team.
The Razorbacks scored 100 points for the first time in an SEC game this season and third overall. They had won the past two games while allowing a combined 96 points but this one turned into a shootout with help from a bundle of foul shots.
Arkansas made 20 of 25 free throws, or 80 percent. Auburn went to the line 40 times and made 31 (77.5 percent).
The Razorbacks led by 11 at halftime and trailed for only 40 seconds. They scored 22 points off 17 turnovers.
"We found a way to win and that's what you want to do, especially at this time of year," Anderson said.
FOUL FEST
The referees were especially busy in the first half, when they called 31 combined fouls. Eight Arkansas players and four for Auburn went into the locker room with at least two fouls.
TECHNICAL DIFFICULTIES
Arkansas had technical fouls on Jacorey Williams and Michael Qualls and a third called on the team. Mason was called for one as part of a double technical with Qualls.
TAHJ HURT
Auburn guard Tahj Shamsid-Deen, who has been plagued by problems with both shoulders, went down clutching his left one less than four minutes into the game. He was taken to the locker room and later returned wearing a sling.
TIP-INS
Arkansas: Reached 100 points for the first time since a 100-94 win over Northwestern on Dec. 28. Had assists on 23 of 35 baskets.
Auburn: Made 10 of 20 3-pointers, including 4 of 7 by KT Harrell. 
---