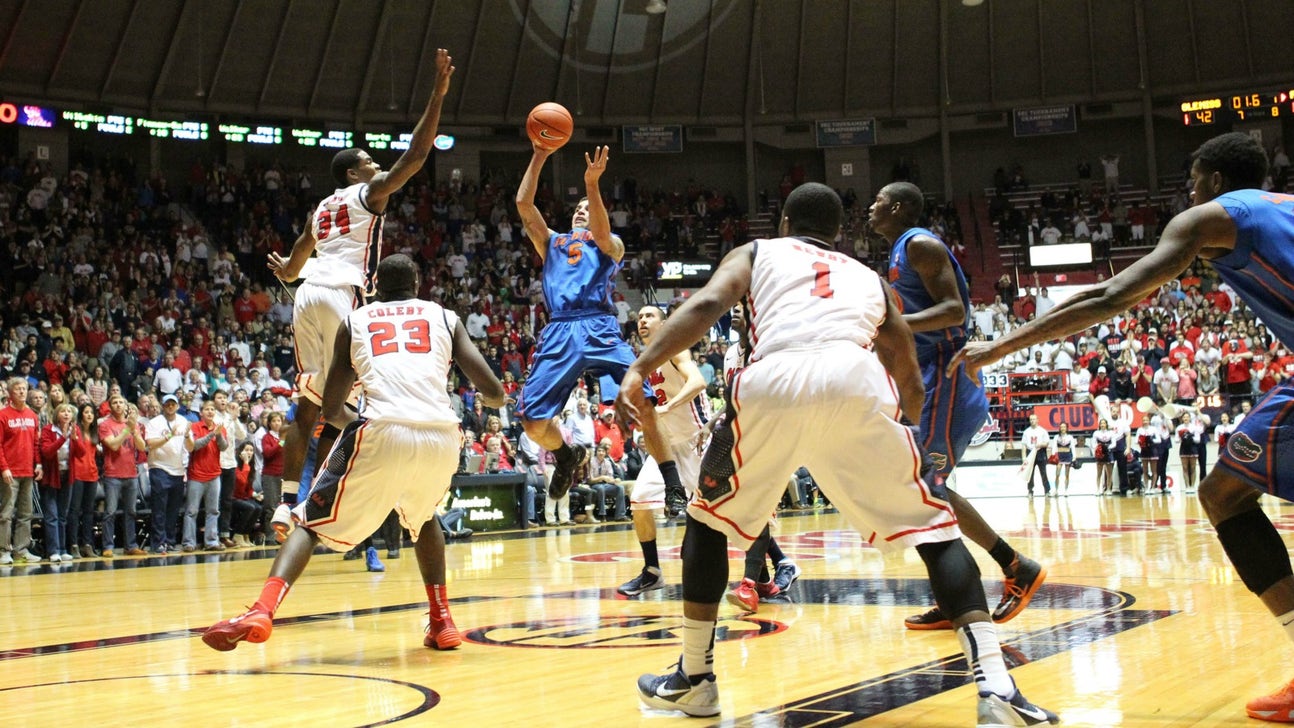 No. 2 Florida tops Mississippi 75-71
Published
Feb. 22, 2014 2:14 p.m. ET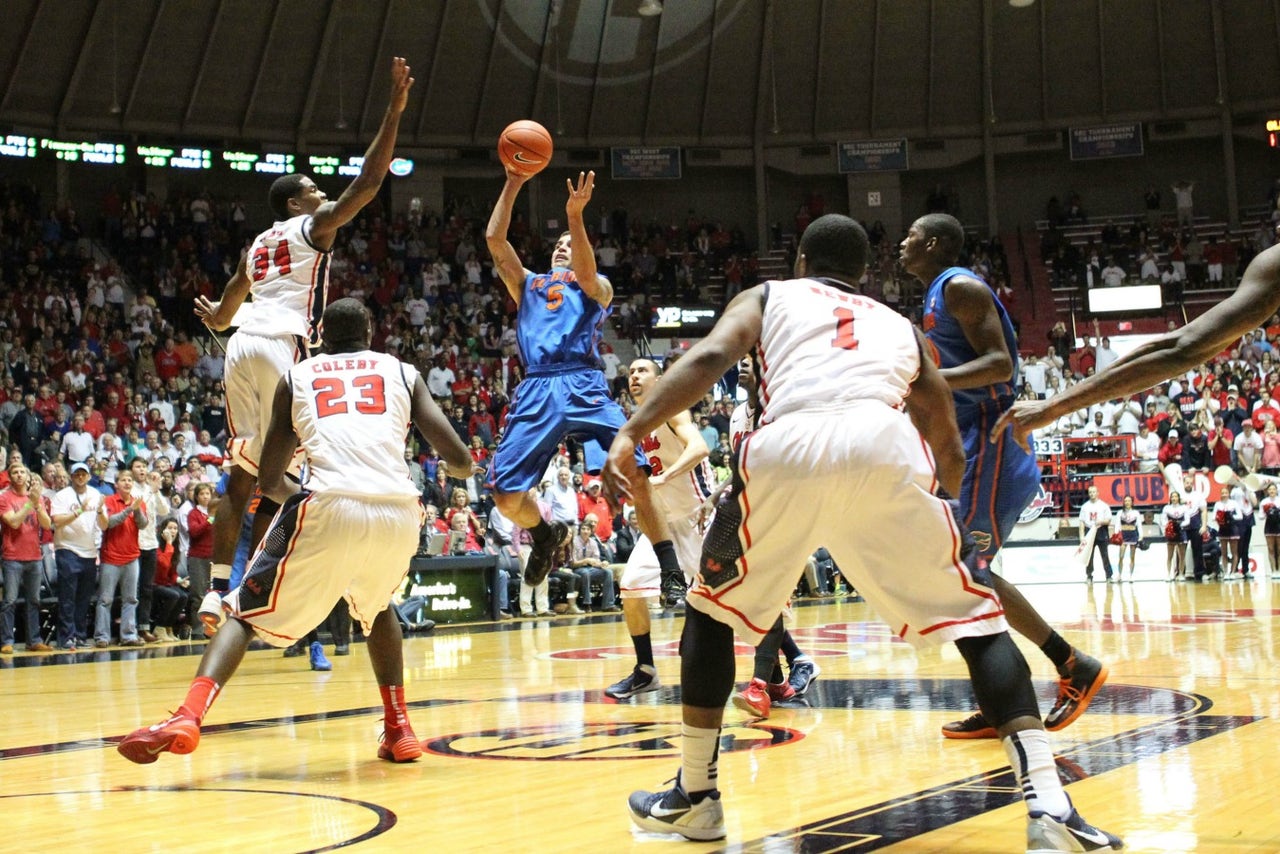 OXFORD, Miss. -- Scottie Wilbekin scored 18 points, Michael Frazier II added 17 and No. 2 Florida rallied to beat Mississippi 75-71 on Saturday.
The Gators (25-2, 14-0 Southeastern Conference) extended their school-record winning streak to 19 games. Ole Miss (16-11, 7-7) has lost four in a row.
Florida survived a hot start from the Rebels' Marshall Henderson, who scored 22 points in the first half but was then held scoreless. Jarvis Summers added 20 points for Ole Miss.
The game was tied at 59 with eight minutes left, but Florida scored the next six points to take control.
The Gators could very well be the No. 1 team in the country when the new polls are released on Monday. The current No. 1 Syracuse lost on Wednesday to Boston College.
Ole Miss badly needed a quality win for its mediocre NCAA tournament resume and played like a desperate team for much of the afternoon. But the Gators steadily put the Rebels away with quality offensive possessions late in the second half.
Florida had to survive Henderson's barrage in the first half to win.
It's not the first time Henderson has had a big moments against the Gators. He scored 21 points against Florida last season in the SEC tournament championship - adding a memorable Gator Chomp motion as the Rebels ended up winning 66-63.
And it was quickly apparent on Saturday that the 6-foot-2 guard was feeling good again. He shot 7 of 14 from the field - including 5 of 11 from 3-point range - as the two teams fought to an entertaining 42-all tie by halftime.
The Gators' vaunted defense, which is easily the best statistically in the SEC, had few answers for Henderson early. He made several difficult shots with a hand in his face.
It didn't last.
Henderson cooled off in the second half - missing all six of his shot attempts - and Florida did enough offensively to win. Frazier and Wilbekin made back-to-back 3s to push the Gators ahead 54-51 with 13:58 remaining.
The Rebels stayed in the game thanks to a big second half from Anthony Perez and Summers. Perez made a layup to tie the game at 59 with 8:01 remaining.
But Florida wouldn't be denied. Wilbekin stole the ball on the next possession and passed down the court to Patric Young, who finished with a dunk. Casey Prather made a 10-foot jumper on the next possession and the Gators never trailed again.
Young added 12 points and five rebounds for the Gators.
---