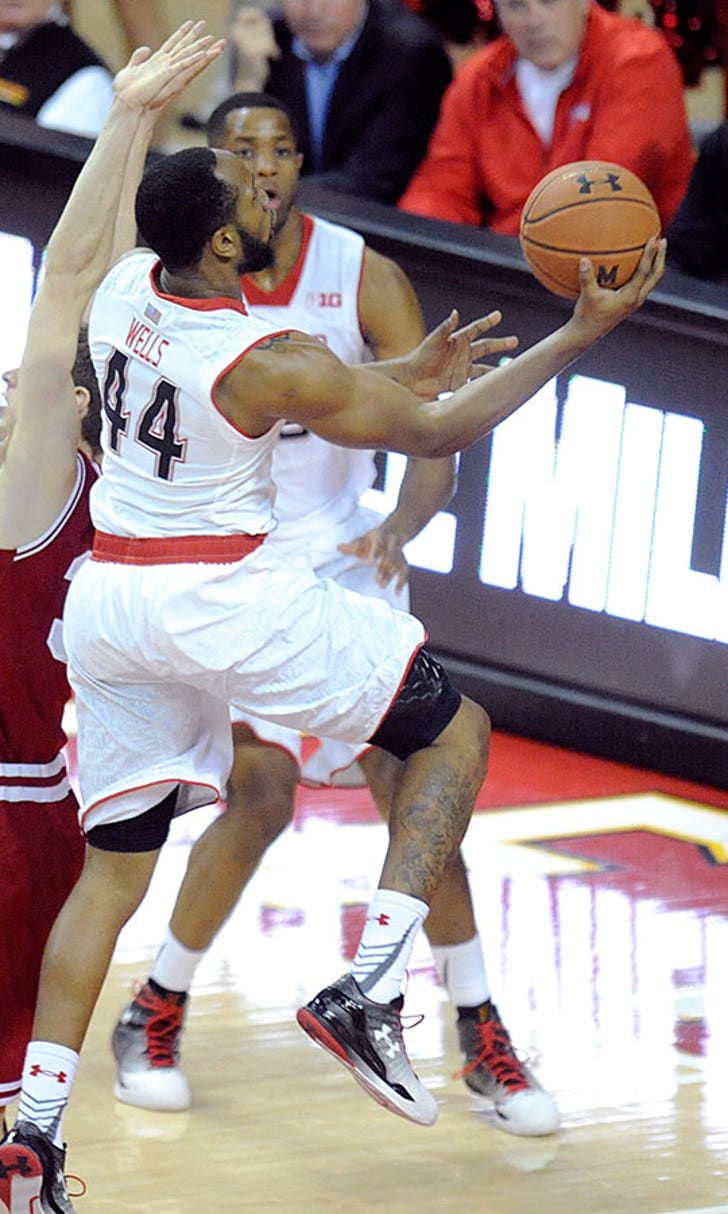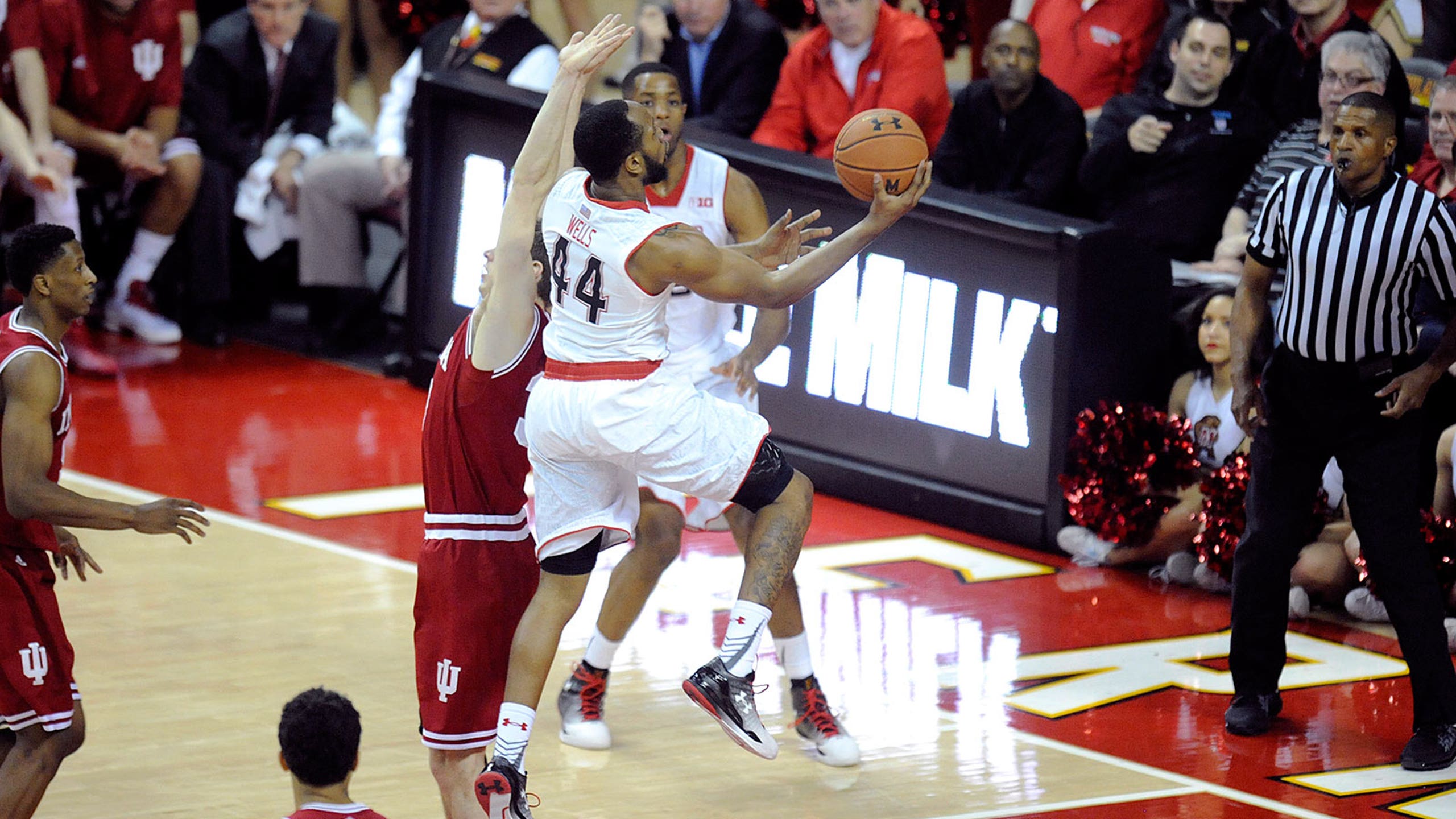 No. 19 Maryland uses late surge to beat Indiana 68-66
BY foxsports • February 12, 2015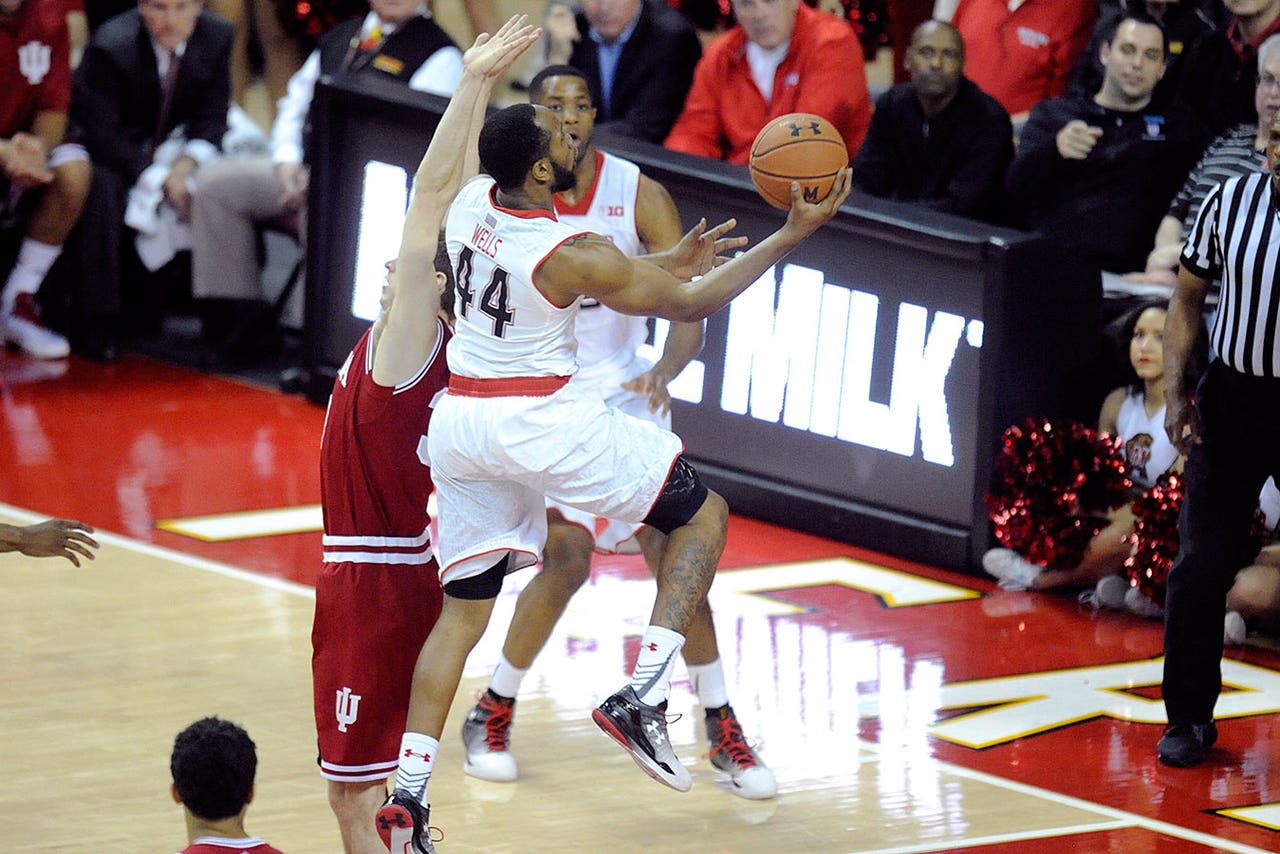 It was only fitting that a game featuring 18 lead changes and seven ties came down to the final shot.
Or, rather, two shots.
Melo Trimble and Dez Wells each scored 18 points, and No. 19 Maryland edged Indiana 68-66 Wednesday night to earn a split of the season series.
The Hoosiers had a chance to win in the closing seconds. After Kevin "Yogi" Ferrell missed an open 3-pointer, he got his own rebound and missed again as the buzzer sounded.
Only then could Maryland coach Mark Turgeon breathe a huge sigh of relief.
"The first one went up and I said, `OK, they're trying to win it.' It was probably the most open look he had all night, to be honest with you. I was hoping he'd miss it; I'm like every other fan in the building."
Turgeon got his wish, but Ferrell got the ball back when two Terrapins collided trying to get the rebound. Fortunately for Maryland, the second shot clanged off the rim.
"Time ran out on them," Turgeon said. "I don't care how you do it, we had to get a stop and we got one."
The Terrapins (20-5, 8-4 Big Ten) trailed 61-59 before Wells tied it with a shot in the lane. After Collin Hartman missed a layup on the other end, Jake Layman scored inside with 1:02 remaining to put Maryland ahead for good.
Two free throws by Trimble made it 65-61 with 30 seconds to go. After Indiana (17-8, 7-5) closed to 67-66, Wells sank one of two foul shots with 12.5 seconds left.
That set the stage for Ferrell, who was playing the last of his game-high 37 minutes. He lined up a shot behind the key and let it fly.
"Probably the best shot I took all game," he said. "Felt like it was going in. It just hit the back rim."
And then?
"I got a second shot, saw I had about 2.5 seconds and I just tried to put it up and in," Ferrell said. "It just didn't go in."
Coming off a 16-point defeat at Iowa, Maryland improved to 5-0 following a loss.
"Our kids are resilient," Turgeon said. "On Sunday it was, the world's coming to an end."
Indiana won the first game between the teams by shooting 60 percent and making 15 3-pointers in an 89-70 rout. In this one, the Hoosiers shot 37.3 percent and went 10 for 25 from long range.
Ferrell scored 23 points. In the earlier game against Maryland, the junior guard made eight 3-pointers. In this one, he went 6 for 9 from beyond the arc.
Indiana freshman guards James Blackmon Jr. and Robert Johnson provided little offensive help. Blackmon went 2 for 14 from the floor and Johnson missed 10 of his 13 shots.
The Hoosiers have dropped four straight on the road.
"At the end of the day, they just made one more play than we did," Indiana coach Tom Crean said.
Wells put the Terrapins ahead 52-51 by making a free throw with 5:55 remaining. He missed the second, but Layman got the rebound to set up a 3-pointer in the corner by Jared Nickens. Then, after an Indiana miss, Wells made a driving layup to make it 57-51.
But in this game, no lead was safe.
Johnson got the Hoosiers to 57-54 with a 3-pointer, and another by Ferrell tied it with 3:39 left.
Ferrell scored 13 points in a first half that featured 12 lead changes and ended with Maryland in front 35-34.
LOVE YOUR OWN
Indiana: Crean was asked his opinion of where Ferrell stands among the nation's point guards.
"I wouldn't trade him for anyone. That's about the best statement I can give," Crean replied. "He's playing very well with room to get better."
Maryland: Turgeon is pretty high on his point guard, too.
"Melo has been playing injured for three games," Turgeon said. "Defensively, I thought Melo played Yogi really well. What a great game."
TIP-INS
Indiana: Ferrell has made at least one 3-pointer in 56 straight games, a school record and the longest active streak in the nation. ... The Hoosiers bolstered their roster with 6-foot-6 freshman Jordan Fuchs, a tight end on the football team.
Maryland: The Terrapins improved to 15-1 at home, the lone flaw a 76-65 defeat against Virginia on Dec. 3. Maryland was previously 0-2 at home against the Hoosiers, losing 30-17 in 1933 and 30-29 in 1934.
UP NEXT
Indiana hosts Minnesota on Sunday night.
Maryland travels to Penn State on Saturday night.
---