Wisconsin Badgers
Wisconsin Badgers
No. 17 Wisconsin returns to action vs. Michigan (Jan 17, 2017)
Published
Jan. 16, 2017 7:49 p.m. ET

MADISON, Wis. -- Coach Greg Gard hasn't seen any drop off in effort for No. 17 Wisconsin, despite consecutive off weekends during the first three weeks of the Big Ten Conference slate.
The schedule picks up for the Badgers with a pair of games this week. First off, Wisconsin (14-3, 3-1 Big Ten) hosts Michigan (12-6, 2-3) on Tuesday night at the Kohl Center.
The chance to develop reserve players with an aim to regulate starters' minutes is coaching staff's objective for the veteran-laden team.
"They don't waiver, there's not a lot of up and down," Gard said. "They approach every day pretty consistently, and in long part that's the mind set that's been here for a long time. They've gotten that from guys before them. (Veterans) do a pretty good job of passing that on to the younger guys.
"I think the experience has helped us. It's helped us already."
That growth was on display in the team's 89-66 win over Ohio State last Thursday as the Badgers got 31 points from their bench. Wisconsin distributed double-digit minutes to redshirt freshman guard Brevin Pritzl, junior guard Jordan Hill, sophomore forward Alex Illikainen and sophomore guard Khalil Iverson. Hill and Illikainen had two 3-pointers each in the win.
Wisconsin freshman guard D'Mitrik Trice leads all reserves with averages of 17.3 minutes and 6.3 points. Senior guard Bronson Koenig paces the team in overall scoring with 14.4 points and is shooting 44 percent from 3-point range.
Sophomore forward Moritz Wagner scored 23 points to pace four players in double-digit scoring this past Saturday as Michigan snapped a two-game losing streak with a 91-85 win over Nebraska.
Gard said Wolverines senior guard Zak Irvin (14.2 points) and junior point guard Derrick Walton Jr. (12.4) bring valuable experience to the Wolverines, but Wagner and junior forward DJ Wilson also have the capability to make impacts.
Wagner averages 12.2 points for Michigan, which leads NCAA Division I teams with fewest miscues at 9.1 turnovers per game.
"Maybe (the Wolverines) had one big guy who could shoot the 3 or stretch you from the perimeter, but not two at the same time," Gard said. "Both of them have the ability to put the ball on the floor, too. Wagner made some plays against Nebraska that were (Frank) Kaminsky-like in terms of putting the ball of the floor."
Michigan lost four straight games against Wisconsin but coach John Beilein said the Wolverines will have a "bit of bounce in our step" heading into Madison following the Nebraska win.
The Badgers pose many challenges on offense and Beilein said he respects the experience that Koenig, senior forward Nigel Hayes, senior forward Vitto Brown and senior guard Zak Showalter have established in playing their entire careers together at Wisconsin.
"There are very few ball screens, although there are, but their plan is post up, post up," Beilein said of the Badgers' strategy. "I call it the LeBron (James) post-up -- you catch it in 3 and you just dribble the guy back in. They're just really good off of that. Everybody is an elite passer.
"If you have a bunch of three- or four-year players, they play connected like crazy, defensively and offensively. We haven't been able to get to that point to have that type of consistency that they have."
---
---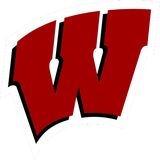 Get more from Wisconsin Badgers
Follow your favorites to get information about games, news and more
---