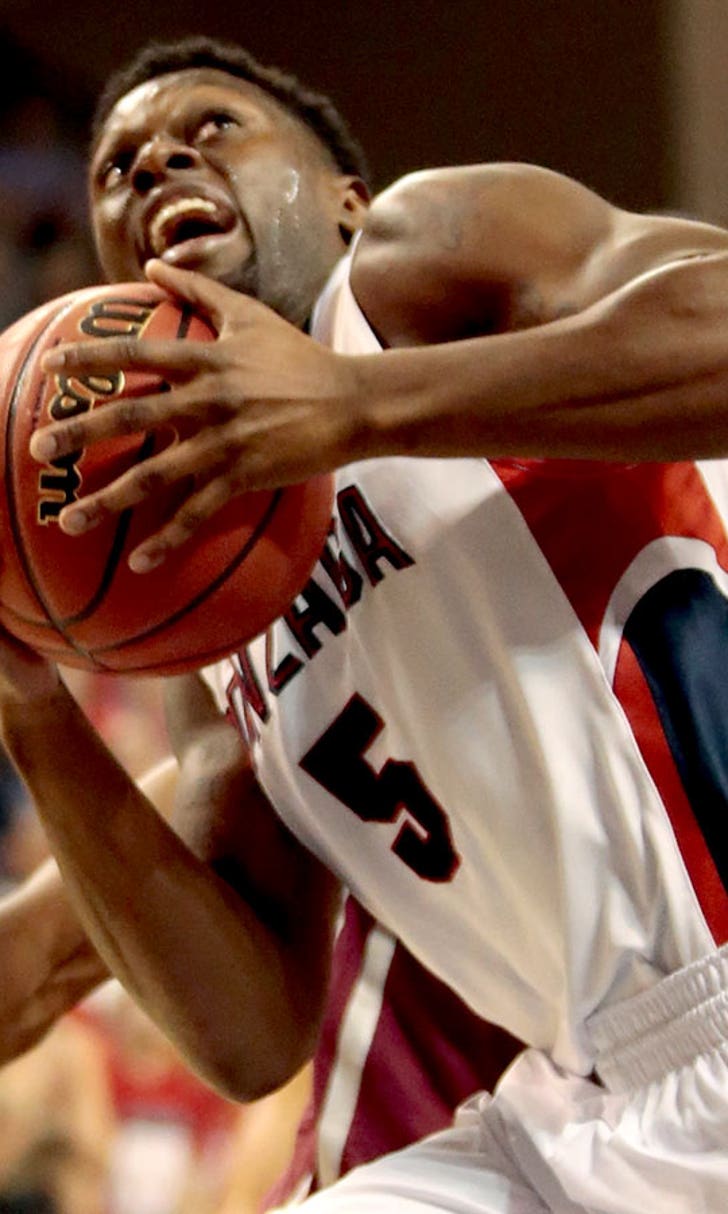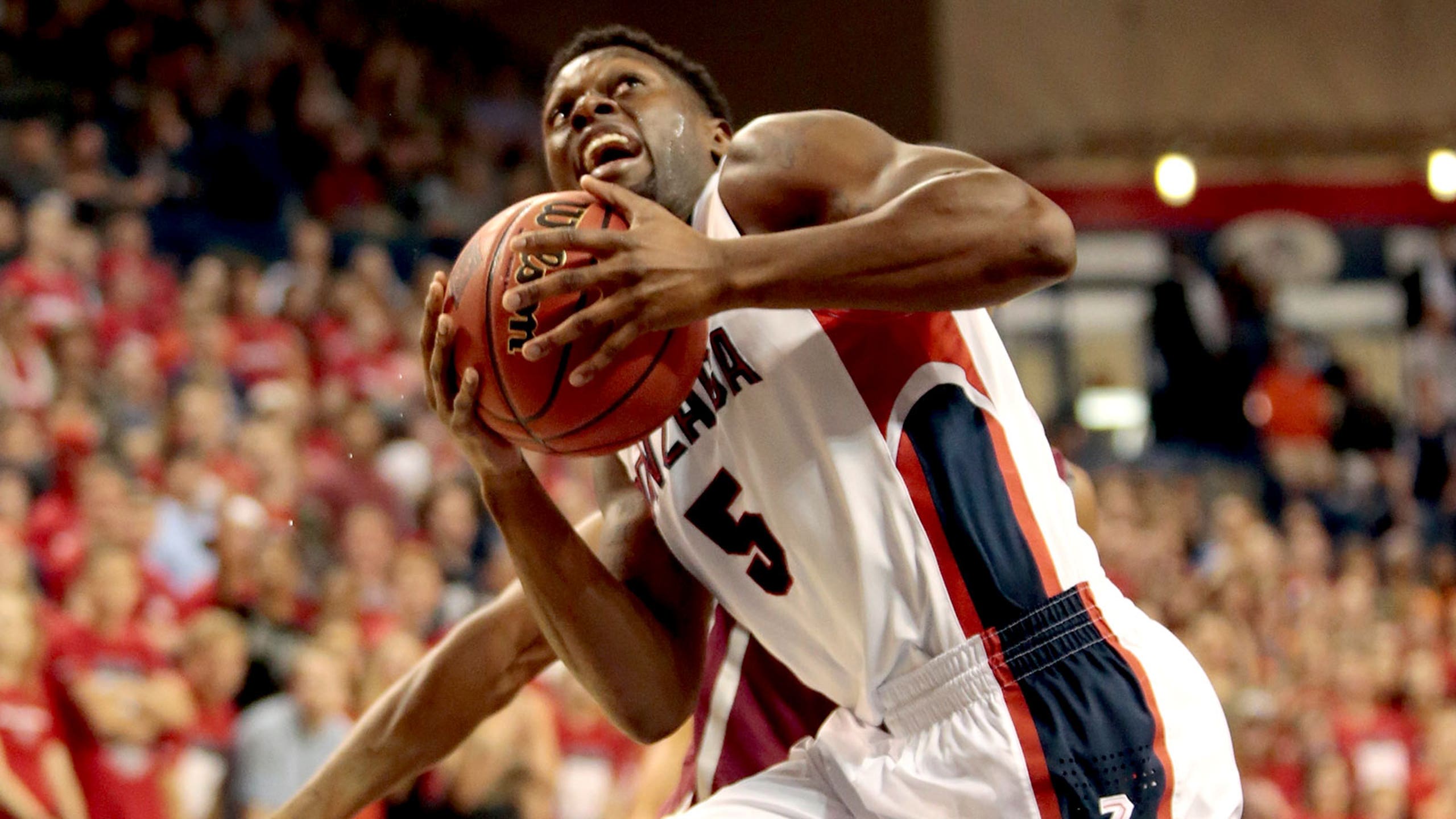 No. 13 Gonzaga routs Saint Joseph's behind Bell's 18 points
BY foxsports • November 20, 2014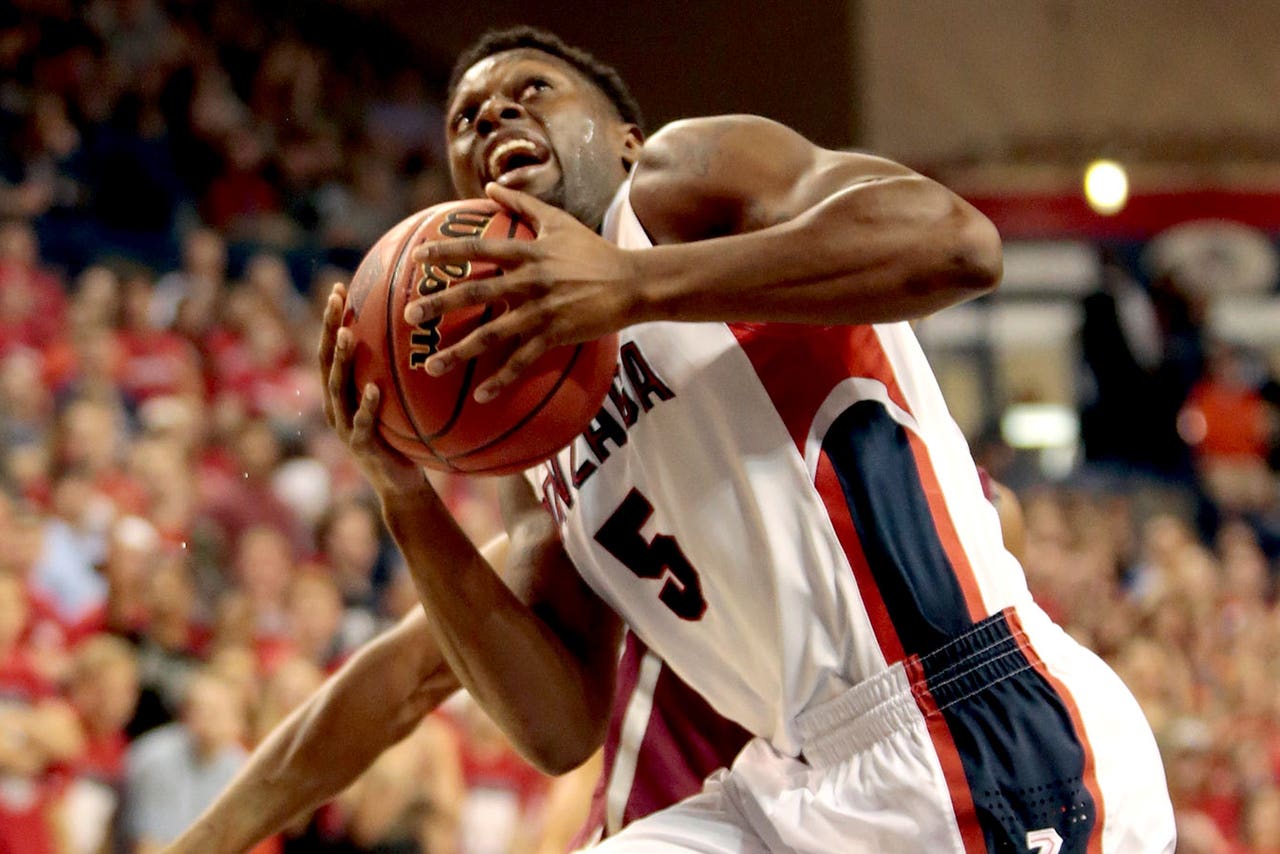 There wasn't a whole lot to add after No. 13 Gonzaga dismantled Saint Joseph's 94-42 on Wednesday night, sending the Hawks to their worst defeat in team history.
"The score speaks for itself," said Byron Wesley, who scored 12 points and added six assists for Gonzaga. "I'm pleased by how hard everybody played."
Gary Bell Jr. scored 18 points to lead five Bulldogs in double figures. Josh Perkins added 13 points for Gonzaga (3-0), which has yet to surrender more than 58 points in a game this season. Domantas Sabonis added 10 points and 11 rebounds.
Aaron Brown scored 14 points for cold-shooting Saint Joseph's (1-2), whose previous five games against Gonzaga had all been close.
Saint Joseph's scored just 10 points in the first half, when they made just 3 of 28 shots.
"I've never seen a first half like that," Wesley said.
"That was honestly one of the best defensive games I've been in," said Gonzaga's Kyle Wiltjer. "We take pride in our defense.
The Hawks shot just 26 percent in the game, including 2 of 18 on 3-pointers. Gonzaga sank 57 percent of its shots to coast to victory. The Zags hit 10 of 22 from beyond the arc and outrebounded Saint Joseph's 54-26.
The 52-point loss for Saint Joseph's topped a 40-point setback to No. 2 Kansas in 2004. Their 42 points were tied for second-lowest scored in team history.
"That was an ability thing," Saint Joseph's coach Phil Martelli said. "It was a lesson learned in how to play."
Martelli said he apologized to Gonzaga coach Mark Few after the game.
"We didn't make them (Gonzaga) do anything," Martelli said.
Offense has been a problem for the Hawks, who have yet to score more than 57 points in a game.
This one was over early.
Gonzaga made its first eight shots, including a pair of 3-pointers by Bell, in jumping to an 18-5 lead. Saint Joseph's made just two of its first nine shots.
The Hawks trailed 23-5 at the midpoint of the first half, making only 2 of 12 shots. Gonzaga's smothering defense held the Hawks to three baskets in the first 12 minutes of the game as the Bulldogs built a 31-7 lead.
It went downhill for the Hawks from there.
Bell hit three more 3-pointers during a 17-0 run to close the first half as Gonzaga took a 48-10 lead at halftime.
Saint Joseph's did not make a field goal for the final 8 minutes of the first half, and made just 3 of 28 shots in the first half, for 10.7 percent. Gonzaga made 61 percent of its first-half shots, including 5 of 7 on 3-pointers by Bell.
Gonzaga substituted liberally in the second half, but the Zags' depth made it difficult for Saint Joseph's to make up much ground.
The Hawks' James Demery finally scored on a lay-up with 17:15 left in the game, their first field goal in nearly 11 minutes. Baskets started falling a little more regularly for Saint Joseph's after that.
Gonzaga is 138-8 in the McCarthey Athletic Center since it opened in the 2004-05 season.
MAY I ASSIST YOU?
Gonzaga had 21 assists in the game, to four for Saint Joseph's.
HARD TO SCORE
The worst scoring performance in Saint Joseph's team history was 38 points in a loss to Villanova in 2007. They also scored 42 in a loss to Temple in 1998.
TIP-INS
Saint Joseph's: Last year's Atlantic 10 championship team lost in overtime to eventual national champion Connecticut in the second round of the NCAA tournament ... Deandre' Bembry is averaging 38 minutes per game ... Coach Phil Martelli has led St. Joseph's for 20 seasons.
Gonzaga: The Bulldogs depth has shown up in its first two games, with the bench scoring 67 points in the two victories ... Gonzaga has won 28 consecutive home games dating to a loss to Illinois in 2012. It's the second-longest home winning streak in the nation behind Duke's 35-game run ... Gonzaga's defense came in limiting opponents to 33.3 percent field goal shooting and 57 points per game ... Gonzaga leads the series with Saint Joseph's 4-2, with all five previous games decided by eight points or less.
UP NEXT
Saint Joseph's hosts Vermont on Saturday.
Gonzaga hosts St. Thomas Aquinas on Saturday.
---