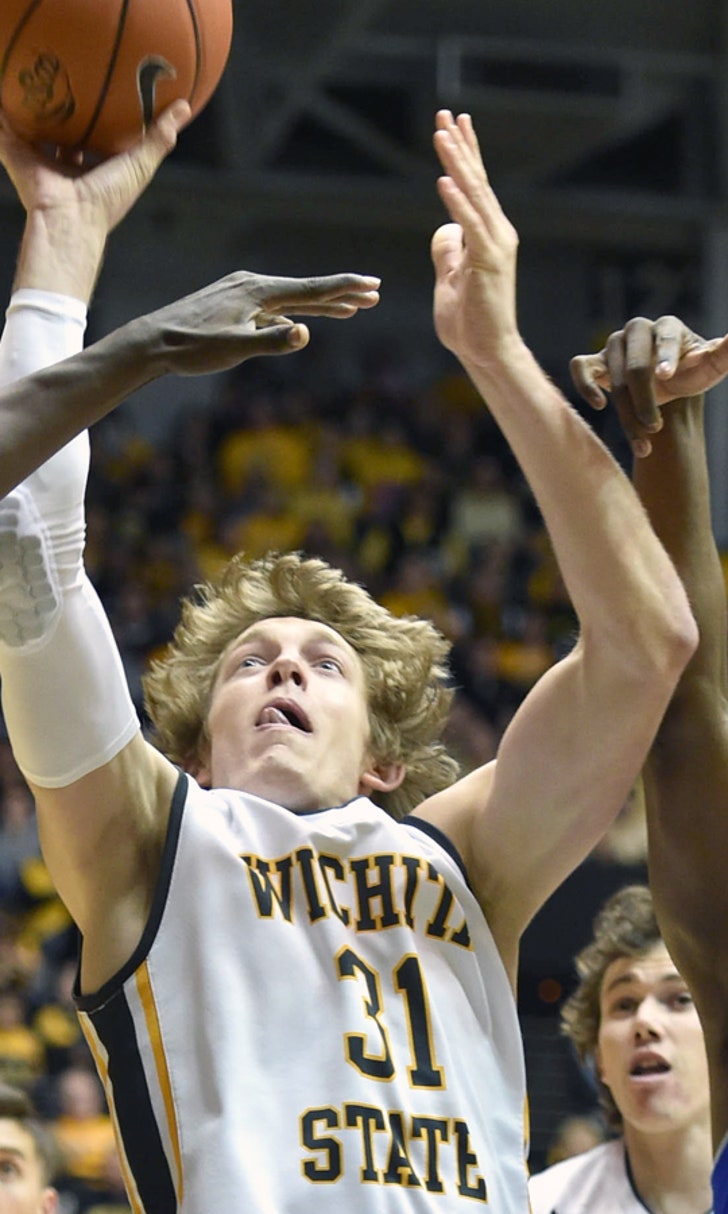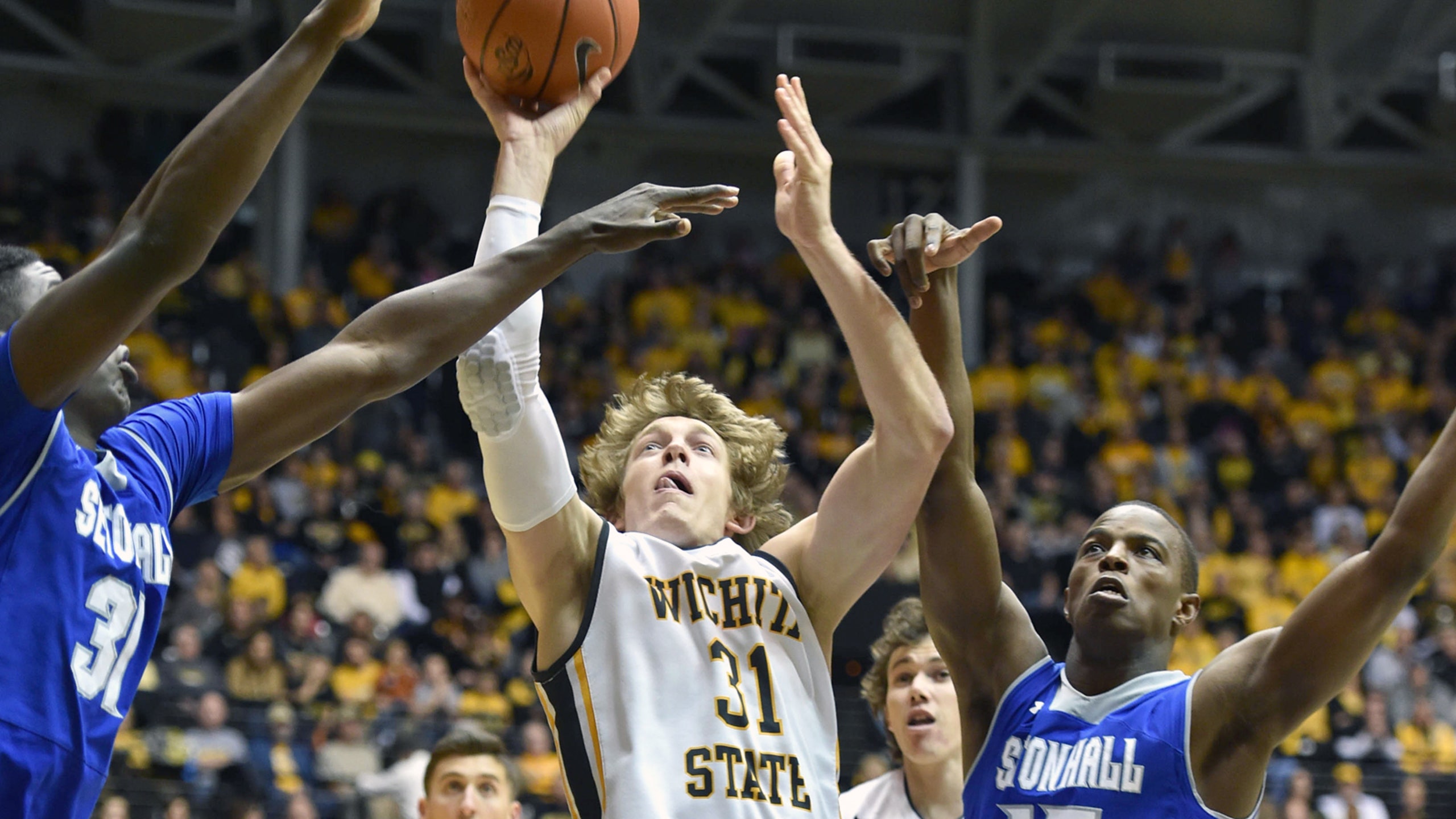 No. 11 Wichita State hands Seton Hall first loss of season
BY foxsports • December 9, 2014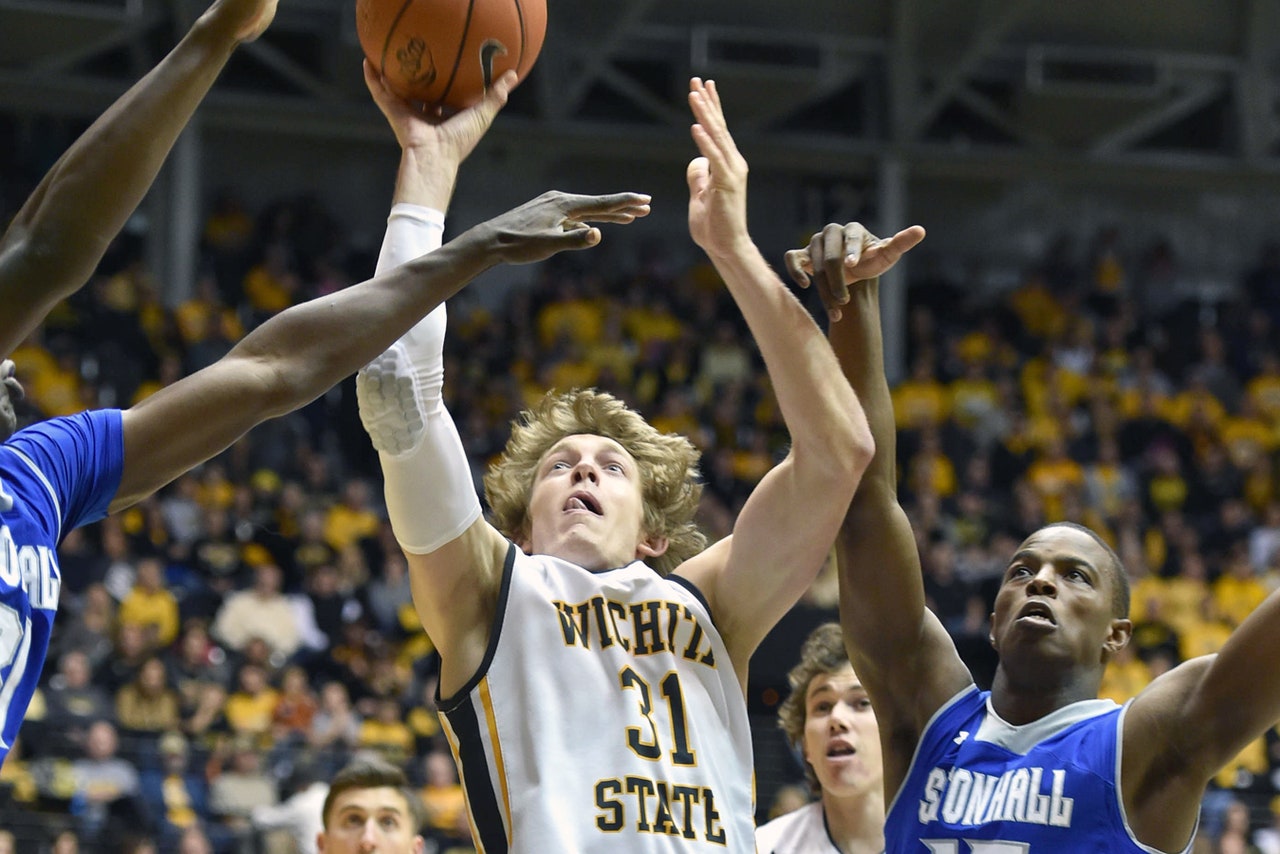 Every time Wichita State's Ron Baker picked the pocket of his player, or cruised to the basket for an easy layup, Seton Hall coach Kevin Willard stood in front of his bench and cringed.
He found it hard to believe that Baker was once a walk-on.
"I might go back and start looking for some guys in my gym. My rec gym," Willard said with a sly grin. "He's a special guy, fun to watch."
Baker scored 22 points, Fred VanVleet added 18 points and eight assists, and the No. 11 Shockers beat the Pirates 77-68 on Tuesday night.
"We knew they were going to be very athletic. They've got some good players," said Baker, who was 9 of 11 from the field and perfect on three 3-point attempts. "They weren't going to come in shy, we knew that. We made some big shots and big plays."
Darius Carter finished with 16 points and 12 rebounds, and Tekele Cotton had 11 points as the Shockers (6-1) extended their home winning streak to 22 games dating to the 2012-13 season.
Isaiah Whitehead had 23 points and Sterling Gibbs scored 19 for the Pirates (7-1), who beat another Missouri Valley team in Illinois State earlier this season, but had yet to play anybody as deep, talented and filled with seasoned veterans as the Shockers.
"Our turnovers really hurt us, and that's a credit to their defense and the way they got after us," Willard said. "And the crowd was terrific. This was our first true road game for six of our guys, their first time experiencing a true road game."
The Shockers started off poorly, missing eight of their first 11 shots. That allowed Seton Hall to build a 13-8 lead, along with some confidence.
Everything turned around the final 12 minutes of the first half.
Turning up the pressure, the Shockers forced turnovers on four straight possessions, most of them turning into easy run-outs. Rashard Kelly began the run with back-to-back baskets, but it was Baker who shook the entire building when he slammed home a one-handed dunk on a fast break.
By the time Baker curled in a 3-pointer, the Shockers forced another turnover and Shaquille Morris made a pair of foul shots, a 13-0 run had produced a 21-13 lead.
Wichita State stretched its run to 26-5 near the end of the half, with each of the Pirates' points coming from Whitehead, who had 18 at the break. But even his virtuoso performance had a noticeable blemish -- after knocking down a 3-pointer in front of Wichita State coach Gregg Marshall, Whitehead was whistled for a technical foul for celebrating.
Whitehead hurt his right shoulder early in the second half when he got tied up jumping for a rebound. While he lay on the court, Willard walked onto the floor -- apparently trying to stop the game -- and was whistled for Seton Hall's second technical foul.
Whitehead eventually returned with about 15 minutes to go.
By that point, Baker had knocked down a 3-pointer off a nifty feed from VanVleet, and then converted an open layup to lift Wichita State to a 53-32 advantage. The Shockers cruised from there, with Seton Hall hitting a series of late shots to make the final score respectable.
"It was a good win. I like Kevin's team," Marshall said. "I would hope his team continues to play well and goes to postseason play and this is a quality win at the end."
HOT FROM THE FIELD
Wichita State shot 52.7 percent from the field. Seton Hall shot 47.1 percent, including 57.7 percent in the second half.
COLD FROM THE LINE
The Shockers were 12 of 21 from the foul line. Seton Hall was 13 of 23.
TIP-INS
Seton Hall: The Pirates were outscored 24-6 in the paint in the first half. Ten of those points came on fast breaks. ... Seton Hall finished with 18 turnovers.
Wichita State: The Shockers outscored the Pirates 24-5 off turnovers. ... After their poor start, the Shockers made 14 of their last 20 field-goal attempts in the first half.
UP NEXT
Seton Hall returns home to play Saint Peter's on Sunday.
Wichita State heads to Detroit on Saturday.
---