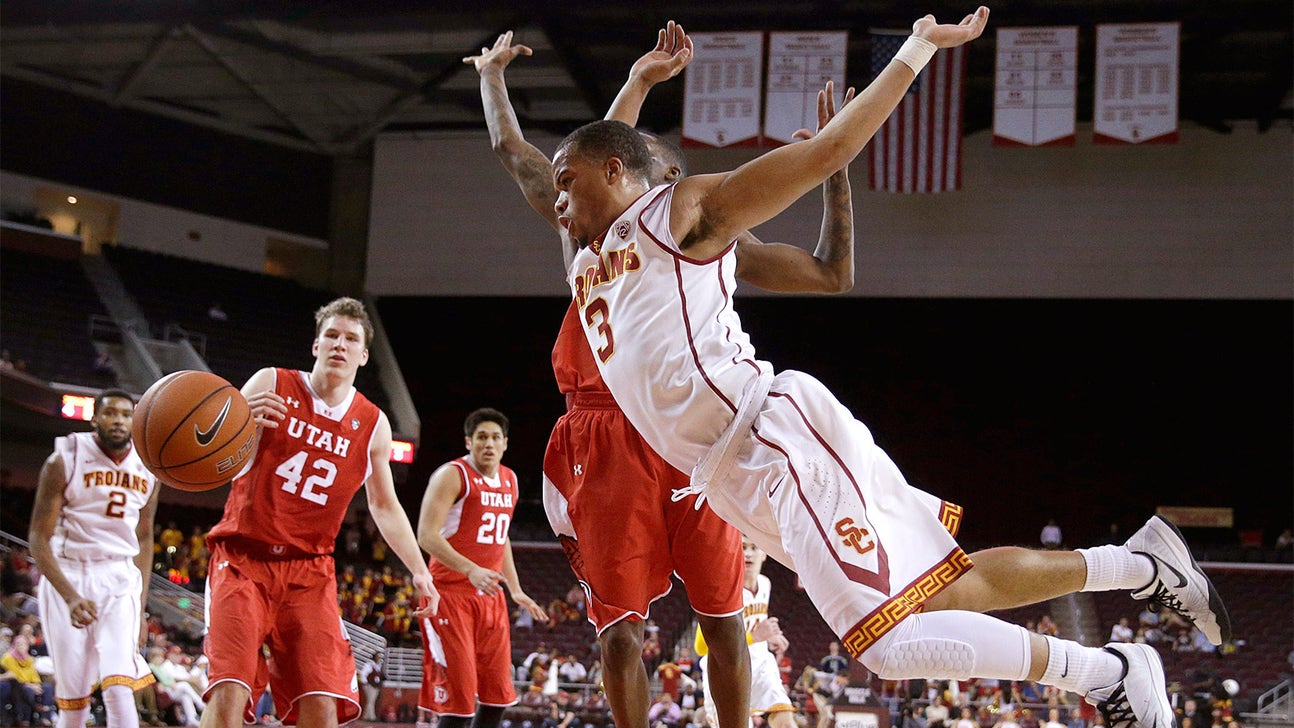 No. 11 Utah hands Trojans their worst loss of the season
Published
Feb. 1, 2015 5:24 p.m. ET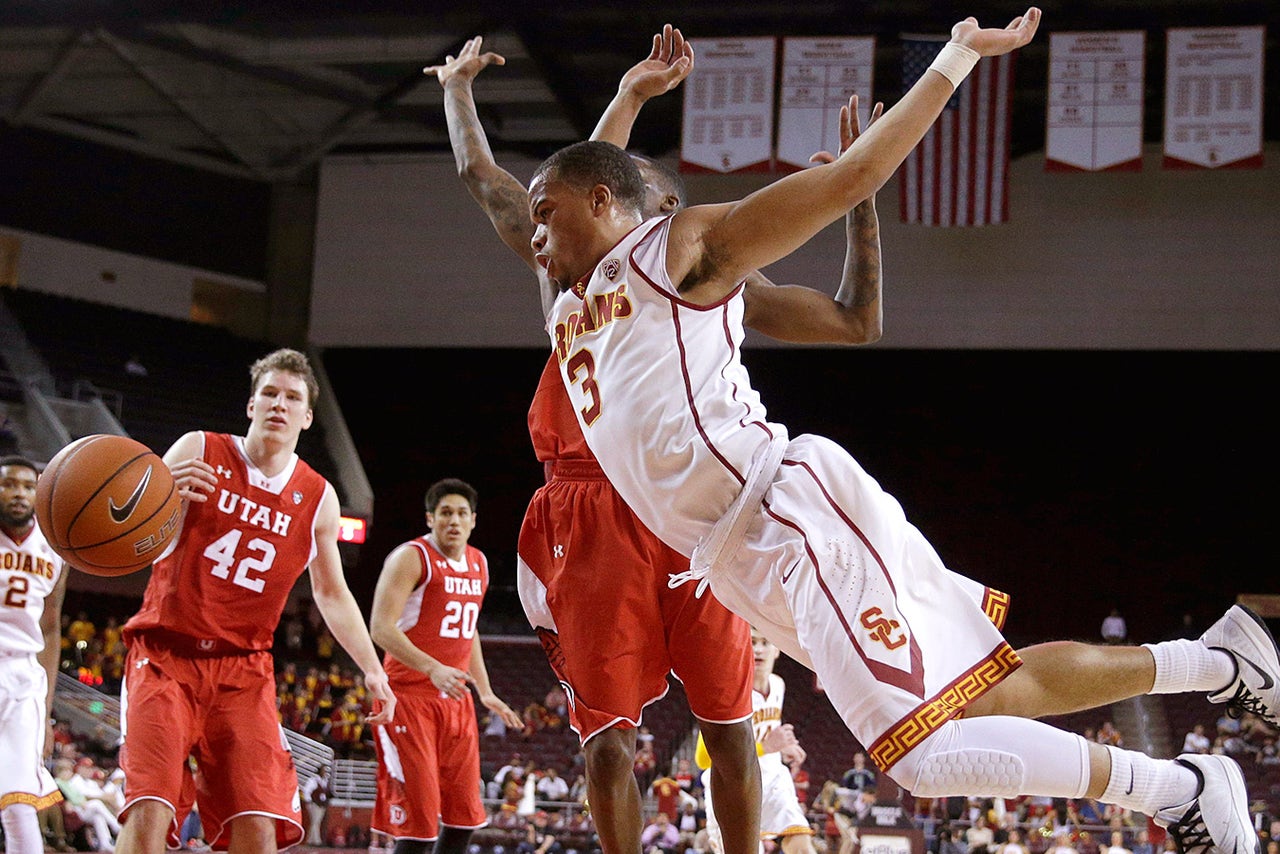 Utah coach Larry Krystkowiak publicly called out his team's lack of effort after a surprising loss to UCLA earlier in the week.
His Utes apparently took the message to heart.
Jakob Poeltl had 14 points and nine rebounds, and No. 11 Utah crushed Southern California 67-39 on Sunday.
"Our guys really responded," Krystkowiak said. "We had a great practice yesterday with effort and today they brought it."
Delon Wright added 11 points and five rebounds and Jordan Loveridge scored 10 points for the Utes (17-4, 7-2 Pac-12).
Utah was up 32-12 at halftime and led by as many as 29 points in the second half.
Eleven different players scored for the Utes, who never trailed.
"Energy was the big point of emphasis," Poeltl said. "We wanted to get back to what we used to play -- a lot of energy, execute on defense, lockdown our opponent -- and today I think we did a pretty good job of that."
Malik Martin scored 11 points to lead the Trojans (9-12, 1-8 Pac-12). USC shot only 26.5 percent, including 1 of 12 from 3-point range, to lose its sixth straight.
It was the Trojans' largest margin of defeat this season.
"I take the blame for it -- any loss like this is my fault," USC coach Andy Enfield said. "We're just going to move on from this and try and get better."
Poeltl, a 7-foot freshman forward, led a dominant effort inside for Utah. The Utes outrebounded the Trojans 39-26, outscored them in the paint 38-18 and had 16 second-chance points
"Against UCLA we played a soft game," Poeltl said. "Today was much better, especially in the first half."
USC shot just 5 of 26, including 0 of 7 from 3-point range, and committed 10 turnovers in the first half to allow Utah to run away with it quickly.
Two 3-pointers by Loveridge helped put the Utes up 17-5 early, as USC missed 11 of its first 13 shots.
"The big lesson I think from (the UCLA loss) was we can't just show up," Krystkowiak said. "That biggest thing for us was we were ready right from the beginning."
TOO LITTLE, TOO LATE
The Trojans didn't reach 20 points until Malik Martin's free throw with 13:19 left in the game. That foul shot was part of an 11-0 USC run that brought some life back into the previously moribund Galen Center, but the Trojans never cut the deficit below 17 points.
TIP-INS
Utah: The Utes have won 11 games by at least 20 points this season, tied for most in the nation with Notre Dame. ... Utah beat USC 79-55 in the Pac-12 opener Jan. 2 in Salt Lake City.
USC: The Trojans set season lows in points, field goals made (13) and shooting percentage. ... Katin Reinhardt's streak of nine consecutive games with a made 3-pointer was snapped. ... The Trojans dropped to 3-24 in Pac-12 play over the last two seasons. 
---