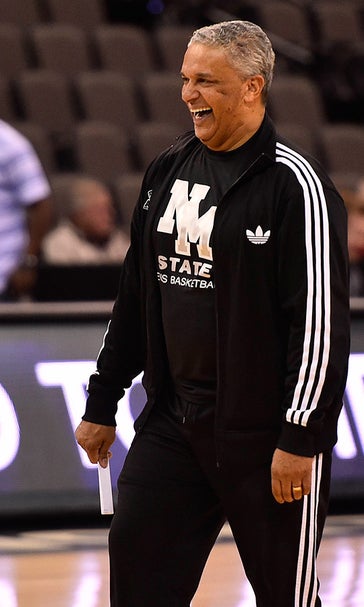 New Mexico State embraces underdog role vs. Kansas
BY foxsports • March 19, 2015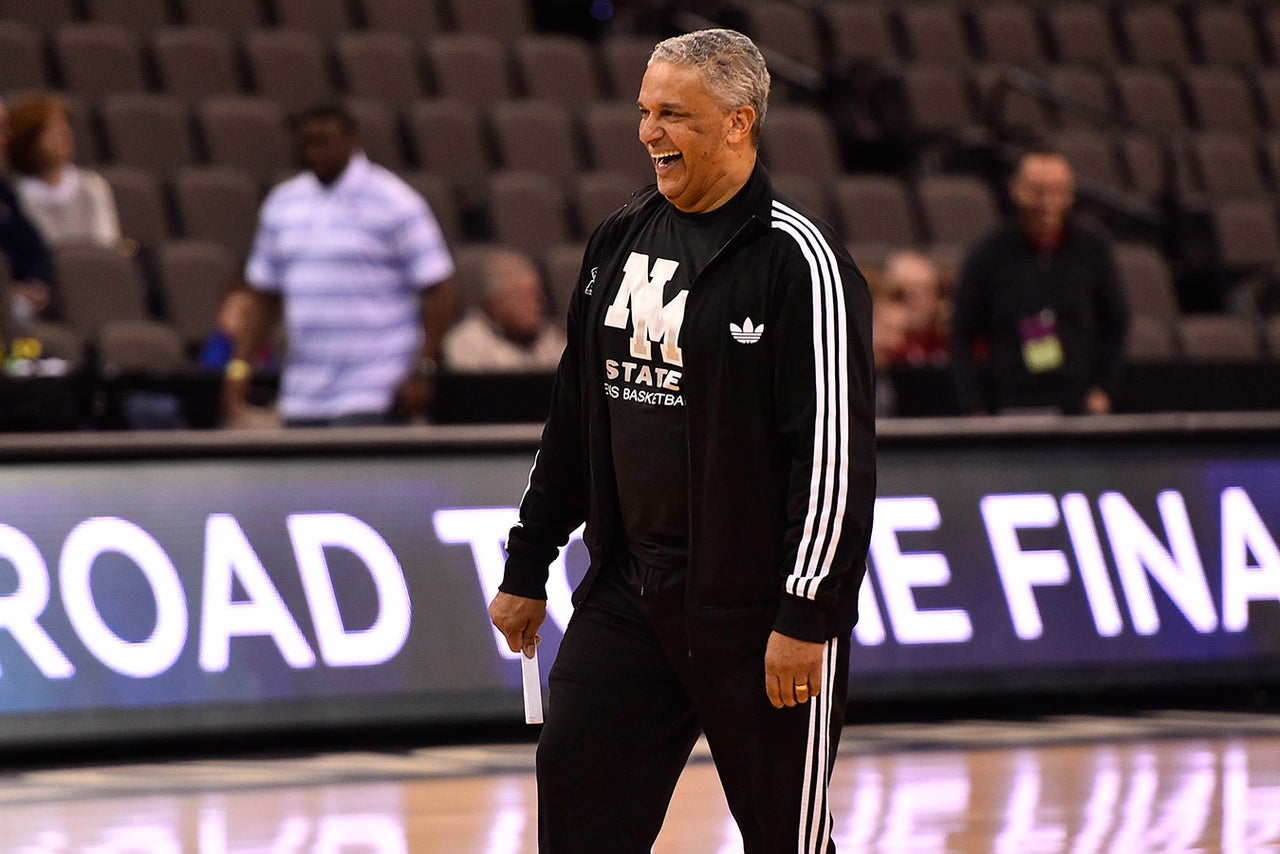 OMAHA, Neb. -- Rarely is Kansas an afterthought.
This is a program that has won 11 straight Big 12 championships. One with five national title banners hanging in Allen Fieldhouse.
It's the school of ''Wilt the Stilt'' and ''Danny and the Miracles.'' The inventor of the game, Dr. James Naismith, once walked its sidelines.
When it comes to basketball blue bloods, the Jayhawks are royal blue.
Yet the second-seeded Jayhawks (26-8), who open the NCAA Tournament against No. 15 seed New Mexico State (23-10) on Friday, have been overlooked in March. Folks are high on third-seed Notre Dame, the ACC Tournament champ, while overall No. 1 seed Kentucky looms in the region.
''I wouldn't think we're anyone's favorite pick to do a lot of things,'' acknowledged Kansas coach Bill Self. ''I'm not sure anybody is saying New Mexico State or Notre Dame or Wichita State or Indiana is either, because everybody is going with Kentucky. That's a big part of it.''
Then there's the fact Kansas has been underwhelming for a while.
Self's troops looked lethargic in the Big 12 Tournament against TCU and Texas, then blew a 17-point lead in the title game to Iowa State - which was stunned by No. 14 seed UAB in its NCAA Tournament opener Thursday. Throw in injuries to leading scorer Perry Ellis and big man Landen Lucas and there hasn't been a whole lot for the Jayhawks to feel good about these days.
Then again, a few days off last week may have done them some good.
Ellis is moving around well on his sprained right knee, despite having to wear a bulky black brace. Lucas rested his sore ribs, and Wayne Selden Jr.'s ailing ankle is nearly 100 percent.
''We're definitely better off than we have been the last three weeks,'' Self said.
Good news for the Jayhawks. A frightening proposition for the Aggies.
New Mexico State has won 13 consecutive games, sweeping the Western Athletic Conference's regular-season and tournament titles. But none of those opponents was remotely as talented as the team the Aggies will share the CenturyLink Center floor with Thursday.
''Obviously we're underdogs, as we should be,'' New Mexico State coach Marvin Menzies said, ''but hopefully we can use that to our advantage in being relaxed and having some experience, and putting ourselves in a position where we play like we have nothing to lose.''
After all, the senior-laden Aggies are no strangers to this stage. They're on their fourth straight trip to the NCAA Tournament, though they haven't won a game since 1993.
They did take fourth-seeded San Diego State to overtime last year.
''I feel like it's a little frustrating, you know? Three years in a row we lose in the first round,'' said senior guard Remi Barry, the Aggies' leading scorer. ''We have something to prove.''
Sure seems like the Jayhawks do, too.
UP NEXT: The winner of Thursday's game, which tips at 11:15 a.m. local time, earns a date with seventh-seeded Wichita State or No. 10 seed Indiana in the round of 32.
INTERNATIONAL FLAVOR: Nine of the 13 players on the Aggies' roster were born outside the U.S. - five from Canada, two from France, and one each from South Africa and Cameroon. The reason is simple: It's nearly impossible for Menzies to beat a school like Kansas for a highly regarded prep prospect in America, but he might occasionally unearth a player nobody else has seen.
That was the case with Pascal Siakam, the WAC freshman of the year from Cameroon.
''I was the only one that recruited him,'' Menzies said. ''I guarantee, if he'd been born in the U.S. and raised in the U.S. and played in the U.S., it would have been very difficult.''
ALEXANDER LEFT BEHIND: The Jayhawks left freshman forward Cliff Alexander at home as the NCAA continues to investigate allegations that his family received impermissible benefits from an NBA agent. Alexander was held out of the final three games of the regular season and the Big 12 Tournament, though he did make the trip to Kansas City with his team.
HISTORICALLY SPEAKING: The Jayhawks are 19-6 as a No. 2 seed, reaching the Final Four in 1993, 2002 and 2012. The latter of those trips also began in Omaha, where Kansas is 4-0 in the NCAA Tournament. The Jayhawks also started their 2008 title run in the city.
SPEAKING OF EXPERIENCE: As much as the Aggies have it, the Jayhawks, devoid of a senior in their regular rotation, rely heavily on youth. That includes freshman forward Kelly Oubre Jr., who had a career-best 25 points against TCU in the Big 12 Tournament.
''Guys like Wayne, Perry, they've pretty much just calmed me down throughout this whole process,'' he said, ''and told me to take every game one at a time, one possession at a time.''
---