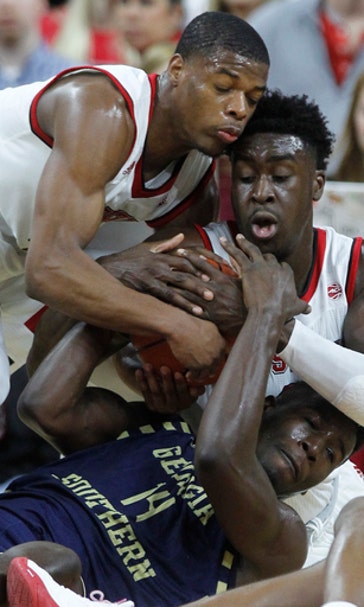 NC State shows balance in season opener
BY foxsports • November 11, 2016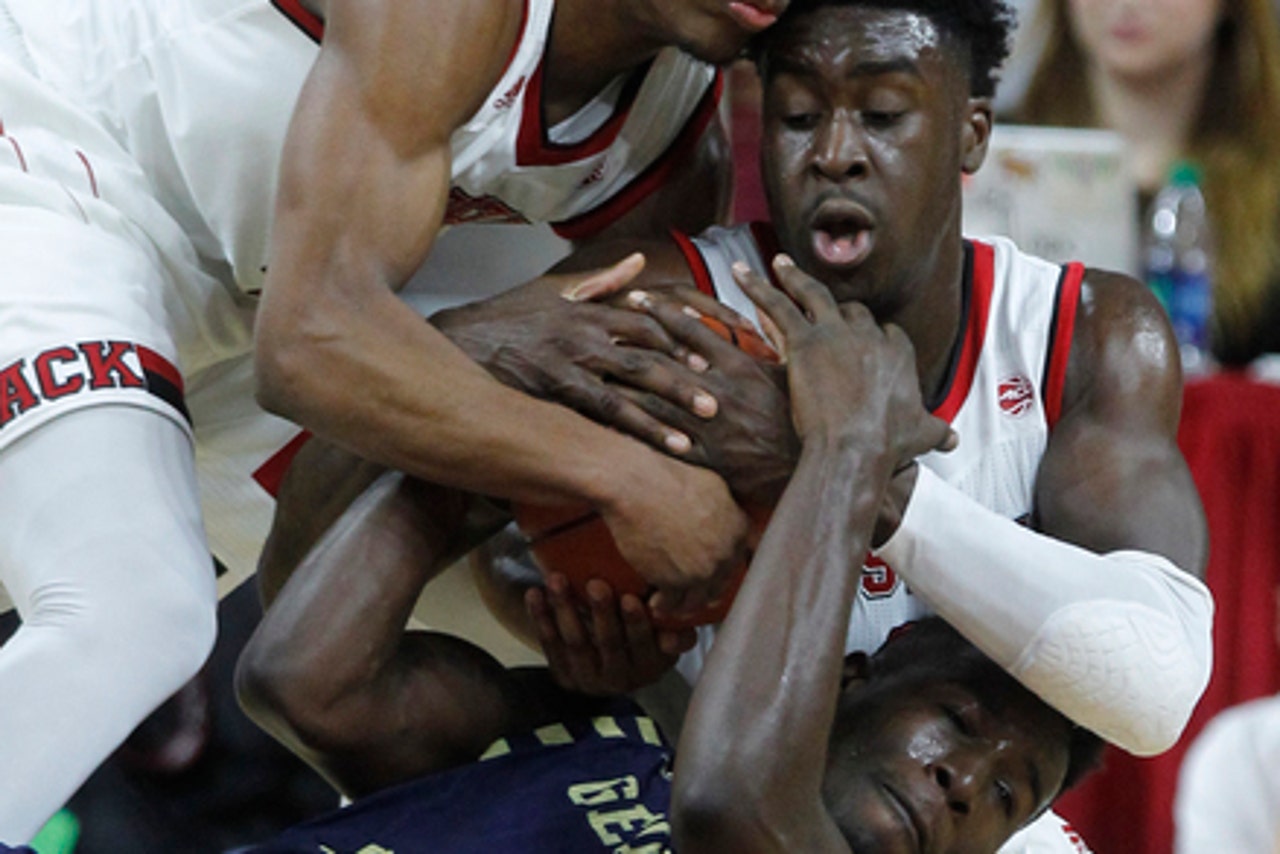 RALEIGH, N.C. (AP) Terry Henderson scored 23 points to help North Carolina State beat Georgia Southern 81-79 on Friday night in the season opener for both teams.
All five starters scored in double figures for the Wolfpack, who won despite shooting 4 of 24 from 3-point range.
Maverick Rowan scored 17 points for N.C. State and Abdul-Malik Abu had 15 points and 11 rebounds.
Torin Dorn added 12 points and 11 rebounds for the Wolfpack. He scored in the lane with 3:47 left to put N.C. State ahead for good at 68-67.
Tookie Brown had 26 points and 10 rebounds to lead Georgia Southern. Ike Smith added 20 points for the Eagles.
Highly touted freshman Dennis Smith scored 11 points on 3-of-13 shooting from the field for N.C. State.
Georgia Southern led 66-60 with just over six minutes to play, but N.C. State answered with a 10-1 run to seize control.
BIG PICTURE
Georgia Southern: It was an impressive effort by the Eagles, who returned all five starters and eight of their top nine players from last season. They scrapped their way to 20 offensive rebounds and appear ready to improve on their 14-17 record from last season.
N.C. State: The Wolfpack are off to a nice start after rough beginnings a year ago, when they dropped their opener and lost Henderson to a season-ending ankle injury just six minutes into the game. With three new starters, N.C. State still needs to build cohesion.
UP NEXT
Georgia Southern hosts NAIA opponent Coastal Georgia on Monday. It's one of just two home games that the Eagles play in their first 12 contests.
N.C. State hosts St. Francis on Sunday in the season opener for the Terriers.
---