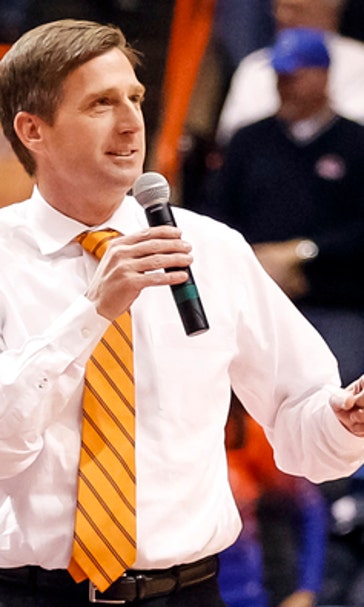 Minnesota picks Mark Coyle from Syracuse as AD
May 11, 2016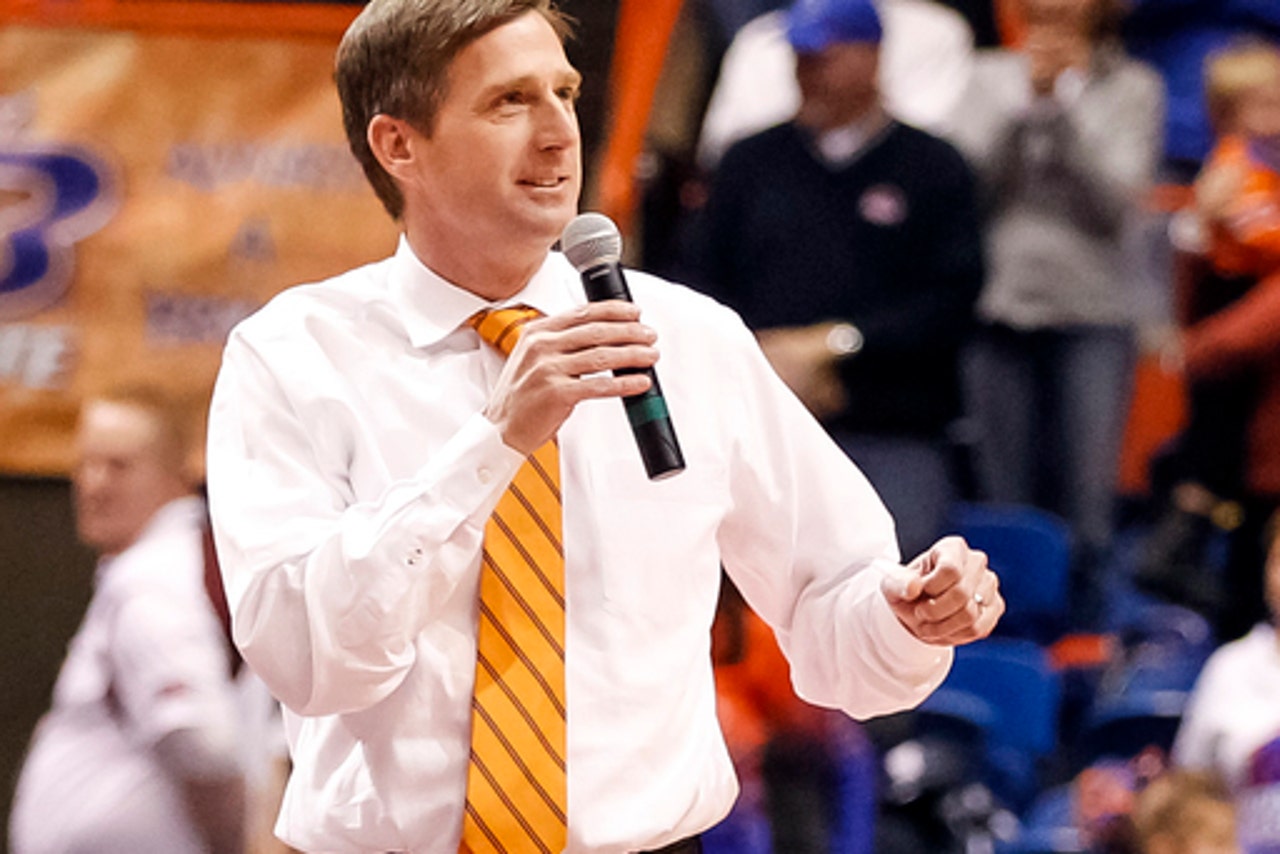 MINNEAPOLIS (AP) Mark Coyle was the athletic director at Syracuse for about 10 1/2 months, leaving the school with an opening for a second straight year.
Minnesota's interest in him, presenting the opportunity to return his family to a state that became home, proved stronger than loyalty to the Orange.
''It was very simple for me. I've been in this for a long time. We love this place,'' Coyle said, pausing for about 30 seconds to fend off tears and recollect himself during his introductory news conference.
The 47-year-old came to campus Wednesday for a formal interview with the search committee and meetings with coaches and officials. Less than six hours after being declared the lone finalist, Coyle was announced as the hire, pending board of regents approval. His five-year contract has a base salary of $850,000, more than double his predecessor and slightly above the Big Ten median, plus incentives and benefits.
Coyle is a native of Waterloo, Iowa, who served as an associate athletic director at Minnesota from 2001-05, when he was responsible for managing marketing, sales, communications, ticketing and licensing. Coyle recalled Goldy Gopher attending a 3-year-old birthday party for his daughter, Grace, who was so moved she started singing the Minnesota fight song.
''That's why Minnesota,'' Coyle said.
He left Syracuse stunned, though.
''That's a first-class institution, and they treated me and my family so well, and I regret the timing,'' Coyle said.
He arrived at the private university in upstate New York after an eight-year NCAA investigation into the basketball and football programs that led to five years of probation. Men's basketball coach Jim Boeheim and the university were punished for violations involving academics, improper benefits and other areas. The future of the 36-year-old, 49,000-seat Carrier Dome, the home of the basketball and football teams, is being scrutinized by the school. The Orange have won a total of seven football games over the last two seasons.
Still, Coyle made a widely lauded football coach hire in December of Dino Babers from Bowling Green to replace Scott Shafer. Boeheim led the Orange, now established in the Atlantic Coast Conference, as a No. 10 seed to the Final Four last month.
Coyle, who also held several athletic leadership posts at Kentucky, was the AD at Boise State for 3 1/2 years before Syracuse. He was involved in cleanup there, too, after NCAA sanctions had been levied on five sports, including football. Coyle increased compliance and staff and hired football coach Bryan Harsin, who led the Broncos to a Fiesta Bowl victory over Arizona in his first season replacing Chris Petersen. Harsin is 21-6 in two years.
''I expect him to set a high bar and make sure this department makes news for winning Big Ten and national titles and producing admirable and successful student athletes, and not for unacceptable behavior by anyone in the department,'' President Eric Kaler said.
Coyle became the 13th person in charge of Gophers sports in less than 30 years, glaring proof that recent dysfunction was not a recent development. Men's and women's teams were run by separate departments until 2002. Several scandals preceded the merger, most memorably the revelation of term paper writing by a former academic counselor for the men's basketball team that brought myriad NCAA penalties.
That program, three coaches later, is again a mess. Several players have been in trouble off the court recently, and the Gophers finished 8-23 last season under coach Richard Pitino, the most losses in the program's 121-year history. Kaler ominously alluded to the program's problems not yet halfway into his introductory speech.
''I'm profoundly disappointed in the continuing episodes, poor judgement, alleged crimes, and it simply can't continue,'' Kaler said. ''Mark is aware of my concerns and wherever he's been, Mark's commitment to integrity is unquestioned.''
Interim AD Beth Goetz was a candidate for the job, and both Kaler and Coyle said they'd like her to stay in the department.
''She's been an incredible partner, and I know she has a bright, bright future,'' Kaler said.
Goetz gained Kaler's trust by taking over the reeling department last August following the resignation of Norwood Teague, whose sexual harassment included two high-level administrators at a senior leadership retreat. A university audit also found a pattern of financial mismanagement under Teague, including improper reimbursements for top officials and questionable spending.
The Gophers have also begun construction on an aggressive athletic facilities project, buoyed by practice sites for football and basketball, but dozens of millions more dollars must be produced to pay for it. Coyle cited his time at Kentucky for building his fundraising skills.
''It taught me about the importance of developing relationships with people. They're investing in your program. They're investing in your students. You better invest in them,'' Coyle said.
---