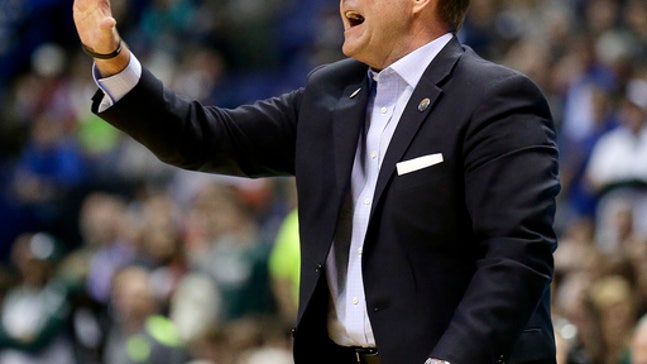 Middle Tennessee-Syracuse Preview
Published
Mar. 19, 2016 5:19 p.m. ET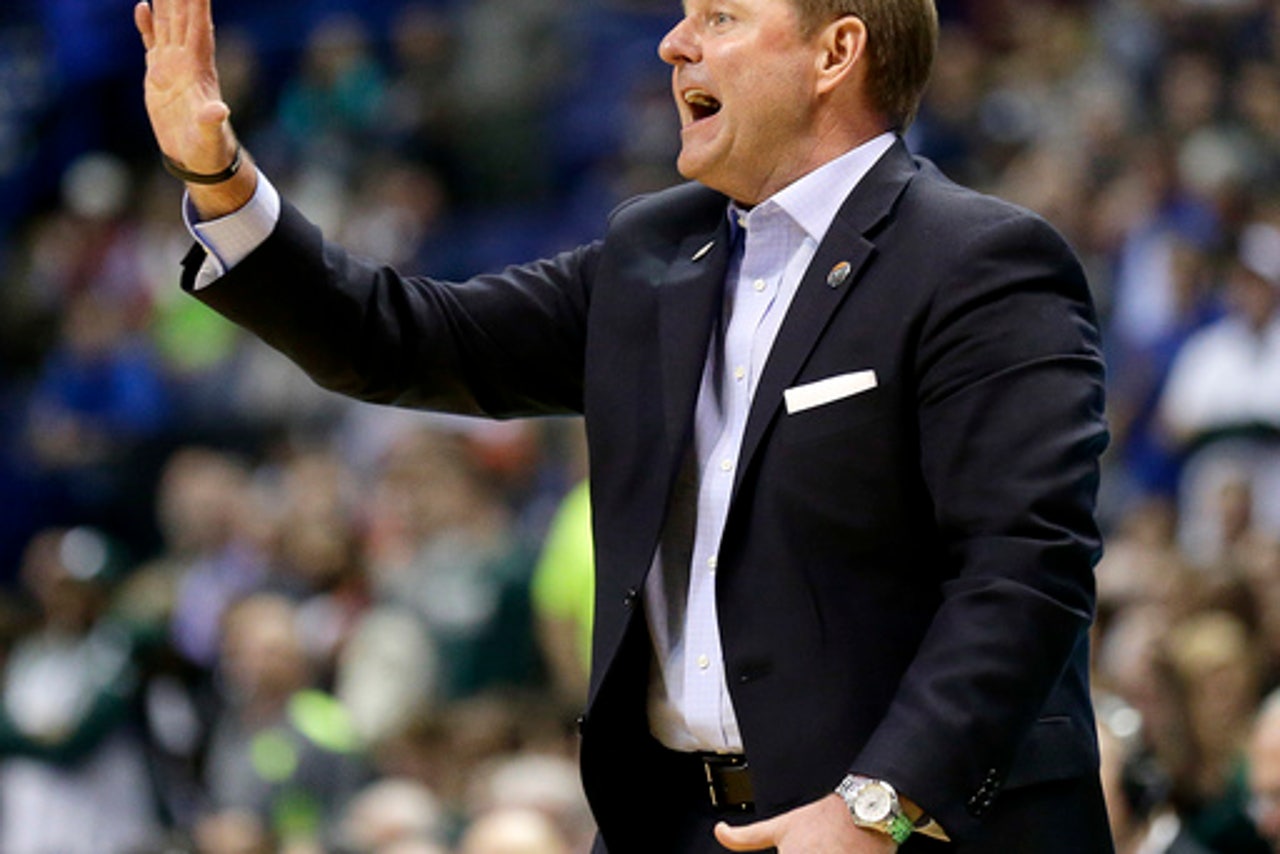 ST. LOUIS (AP) Middle Tennessee State made mush of millions of brackets when the plucky Blue Raiders sprung an upset of national title contender Michigan State, but there was at least one youngster happy with the outcome in the first round of the NCAA Tournament.
''I got an email, we got a second-grader, I guess everybody in their class probably got a team picked,'' Middle Tennessee coach Kermit Davis said, ''and she emailed us and said that we've got Middle Tennessee.
''I'm sure they took it home to their mom and dad and they laughed,'' Davis said.
Nobody is laughing now.
The No. 15 seed in the Midwest Region proved it belonged by staring down the Spartans in an outcome that was hardly a fluke - the Blue Raiders (25-9) never trailed in the game. Now, they have an opportunity to dethrone another member of college basketball royalty in No. 10 seed Syracuse on Sunday.
''There was no doubt in that particular game, the best team won,'' said Syracuse coach Jim Boeheim, who caught the end of it after his own first-round game. ''From beginning to end, they played the best.''
The Orange (20-13) were a controversial at-large selection after a miserable finish to their regular season. Boeheim spent nine games on the shelf early on as penance for an NCAA investigation into academic misconduct and improper benefits, and a one-and-done loss to Pittsburgh in the ACC Tournament left many bewildered that the selection committee slid them into the field.
Syracuse made all of that stuff moot with a sound thrashing of seventh-seeded Dayton.
''It felt like new life once we got into the tournament,'' Syracuse guard Trevor Cooney said. ''Everyone has the same record. We just have to relax and play. That's what we did the other day.''
Flawlessly executing their 2-3 zone, they started the second half on a 15-3 run that grounded the high-flying Flyers. Malachi Richardson provided the offense with 21 points, Tyler Roberson the defense with 18 rebounds, and the perennial March heavyweights made a bold statement to all their naysayers.
That postseason ban last season? No longer even a memory.
''Just getting to the tournament is a great feeling,'' Orange guard Michael Gbinije said. ''With us, going through the coach situation, having a lot of ups and downs, it's just a great feeling. I feel like we did enough to get in and now that we're here, we're just having fun with it.''
As the Blue Raiders and Orange meet on Sunday, here are some of the main story lines:
BRINGING ENERGY: It wasn't 3-point sharpshooter Giddy Potts or Reggie Upshaw, who scored 21 against the Spartans, who caught the attention of Syracuse. It was often-overlooked Perrin Buford whose hustle stood out on the game tapes. ''With all his energy, he's a guy that I think we can match up with pretty well,'' Gbinije said. ''We have to match his intensity.''
SCOUTS HONOR: Orange assistant Gerry McNamara was given the monumental task of scouting Michigan State - which turned out to be a waste of time. Instead, fellow assistant Adrian Autry's advance work on the Blue Raiders has become the foundation for the Syracuse game plan. ''Both guys prepare like we're going to play that team, up until the game is over,'' Boeheim said, ''and then we all focus on Middle Tennessee State.''
TRANSFER U: The Blue Raiders' roster includes six junior college players and two transfers from four-year schools in Jaqawn Raymond (North Carolina State) and Jacorey Williams (Arkansas). ''Transferring was a big step. I didn't know what to expect,'' Raymond said. ''But this experience has been one of the top moments of my life. I wouldn't change anything.''
NO RESPECT: The Blue Raiders thought they were good enough to receive a No. 13 seed, so they had a chip on their shoulder after Selection Sunday. ''So there's no pressure,'' Upshaw said. ''As you saw yesterday, we can compete with anybody in the nation.
2-15 UPSETS: Boeheim was experience on the other side of a 2-15 upset. His second-seeded Orange were the first to lose since seeding began in 1985 when Richmond beat them in 1991. ''You live with that loss for a long time,'' he said. ''It's what you do when you lose in this tournament. I've lost more than a few games. But I finally realized that everybody loses in this tournament - every coach, every team somewhere along the line. It's not easy. But it's not easy when you lose and you're an underdog, either.''
---