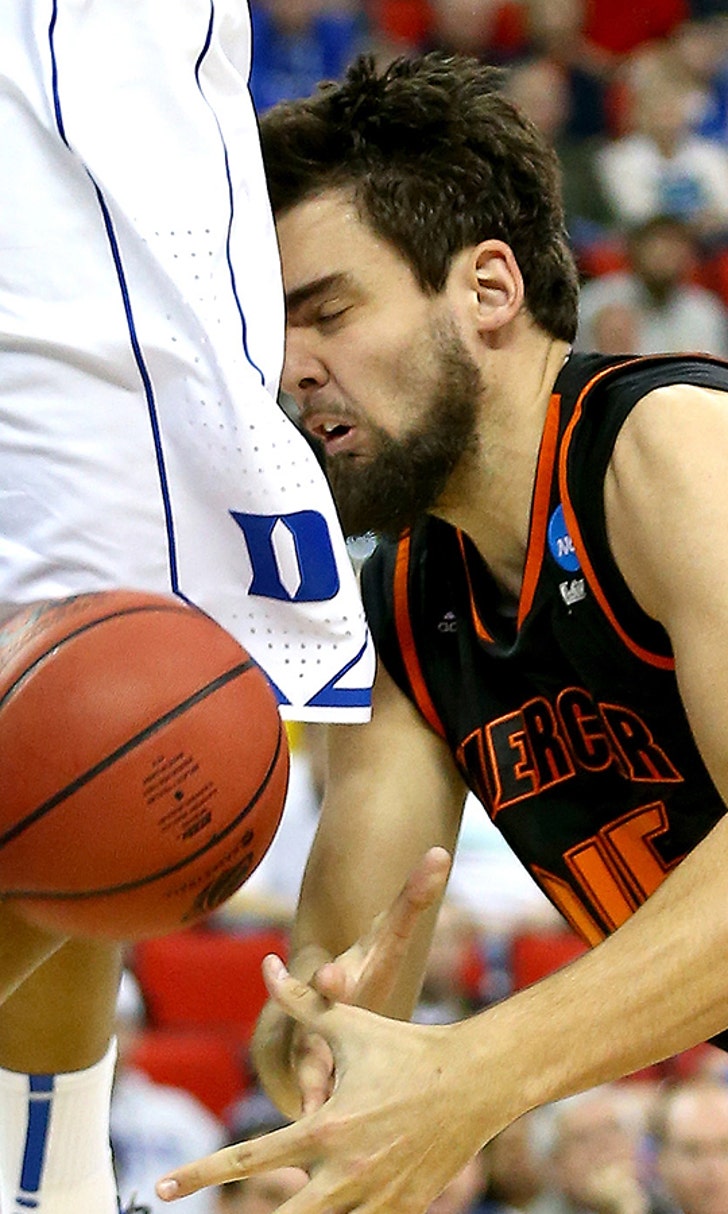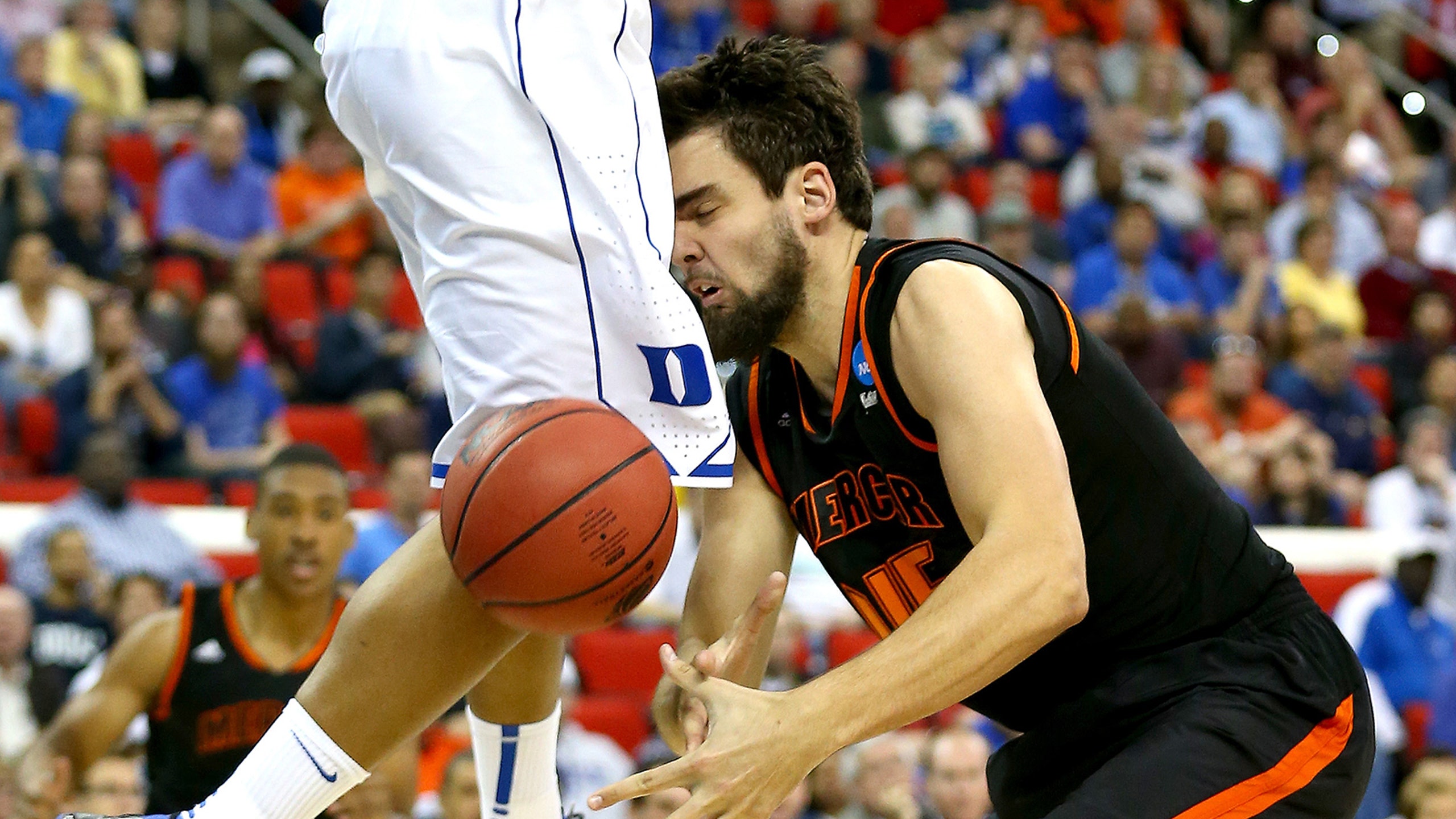 Mercer player doesn't remember epic upset of Duke
BY foxsports • March 22, 2014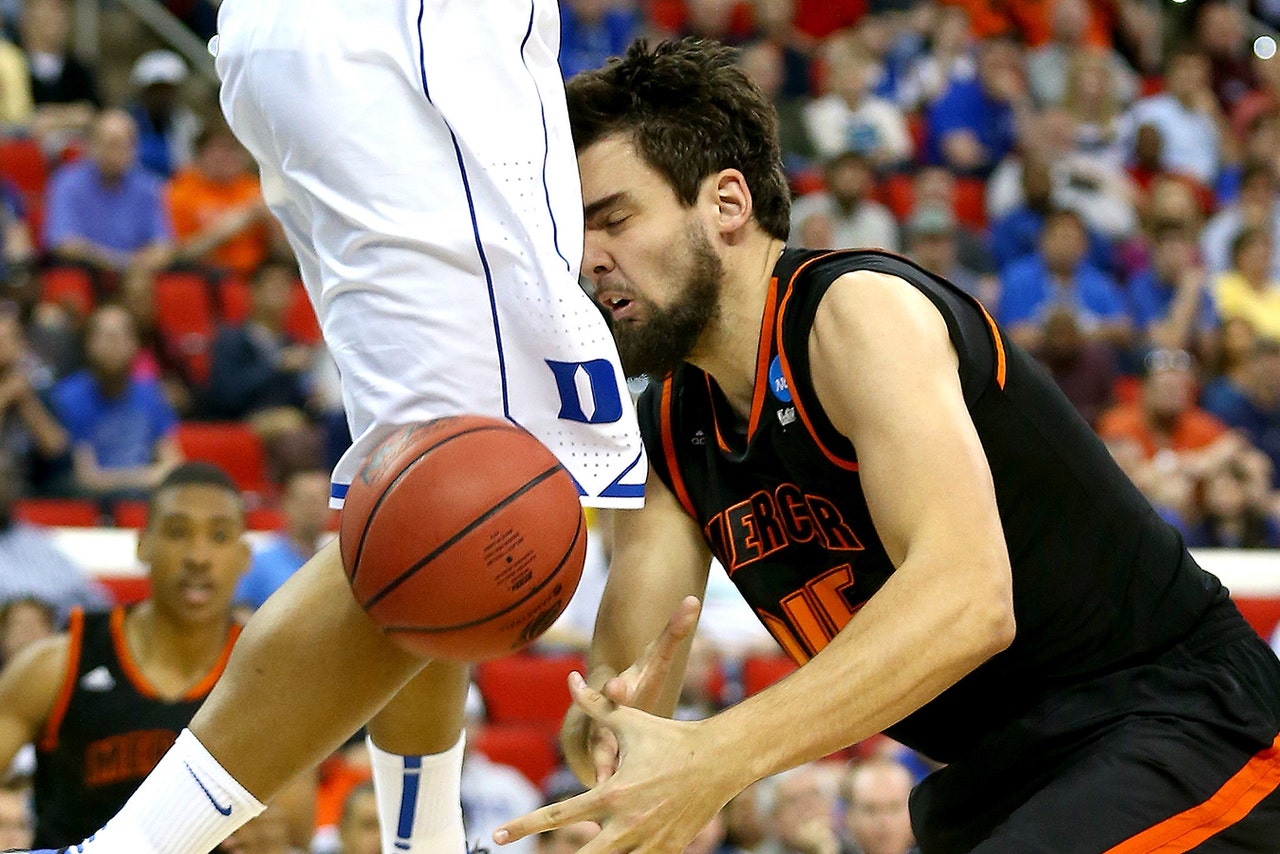 The 14th-seeded Mercer Bears are officially the Cinderella story of the season after getting their first-ever NCAA Tournament victory with a stunning upset of Duke on Friday. It's the signature moment of the tourney so far, and even the Bears' victory celebration had everyone talking.
But Bears center Monty Brown apparently doesn't remember a bit of it.
The 6-foot-11 senior suffered a concussion late in the first half and "doesn'€™t remember (the) game at all," according to TBS reporter Rachel Nichols. She tweeted that he's "staying in (a) dark room" and will miss Sunday's game against No. 11 Tennessee.
While Coach Bob Hoffman confirmed Nichols' account he said that Brown ''hasn't been completely ruled out but it doesn't look good.''
Mercer could use the 6-foot-11, 250-pound Brown inside against the 11th-seeded Volunteers. Tennessee's frontcourt tandem of Jarnell Stokes and Jeronne Maymon had double-doubles in an 86-67 second-round rout of Massachusetts, with Stokes scoring a career-high 26 points to go with 14 rebounds.
Mercer, an 8,300-student school from Macon, Ga., qualified for its first NCAA tournament since 1985. Mercer has 1,176 wins as a program -- only 191 more than Mike Krzyzewski has all by himself.
The Associated Press contributed to this report.
RELATED: Best images from March Madness
---