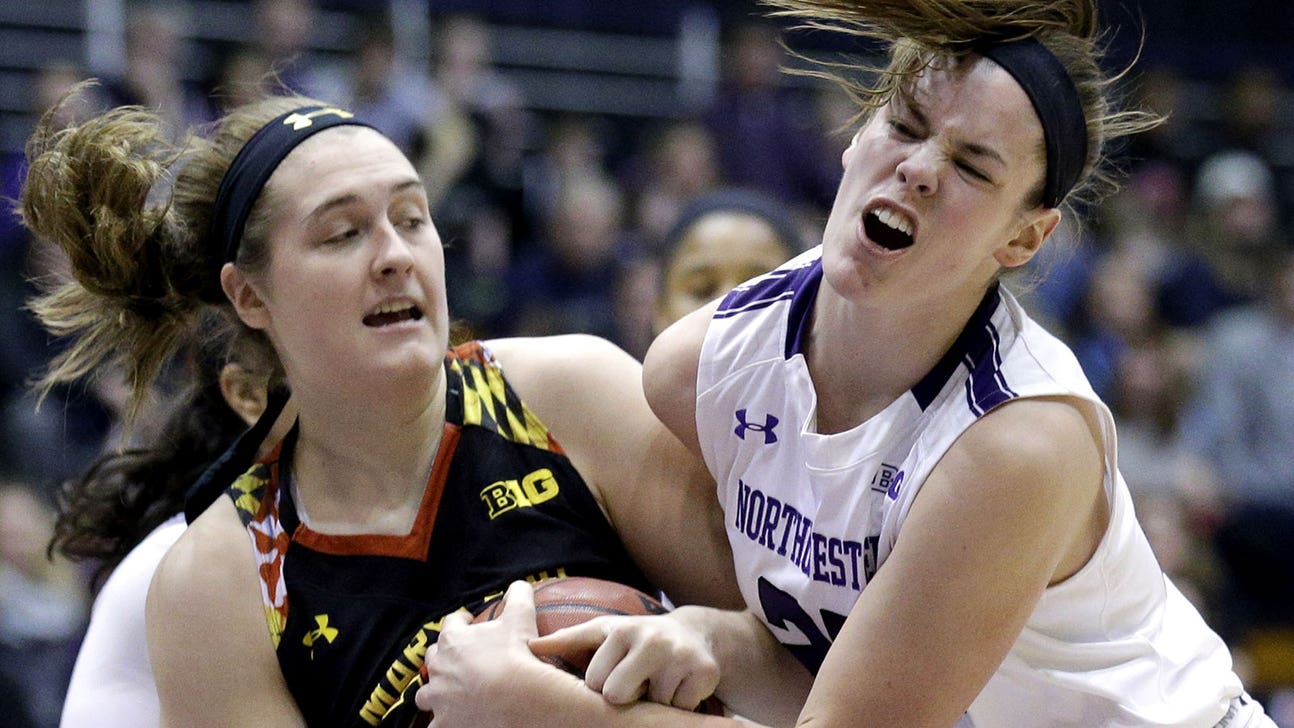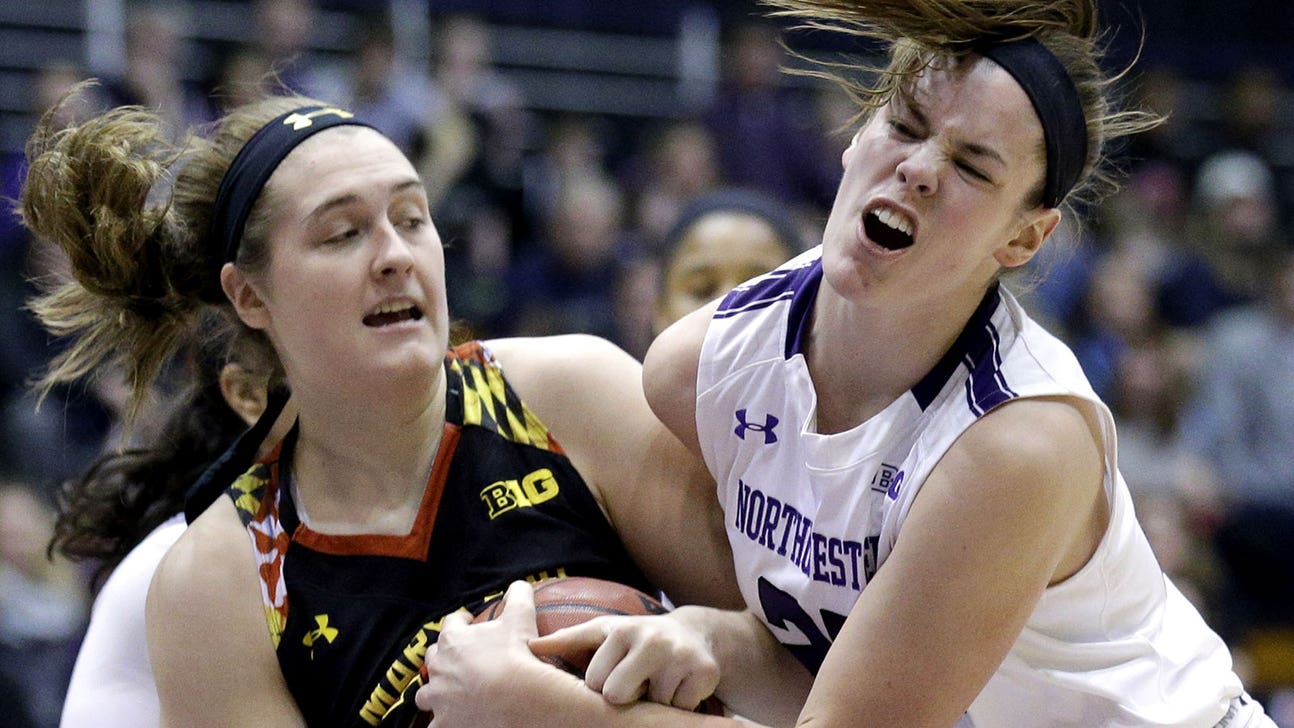 Maryland women top N'western, go perfect in first year of Big Ten play
Published
Mar. 1, 2015 3:23 p.m. ET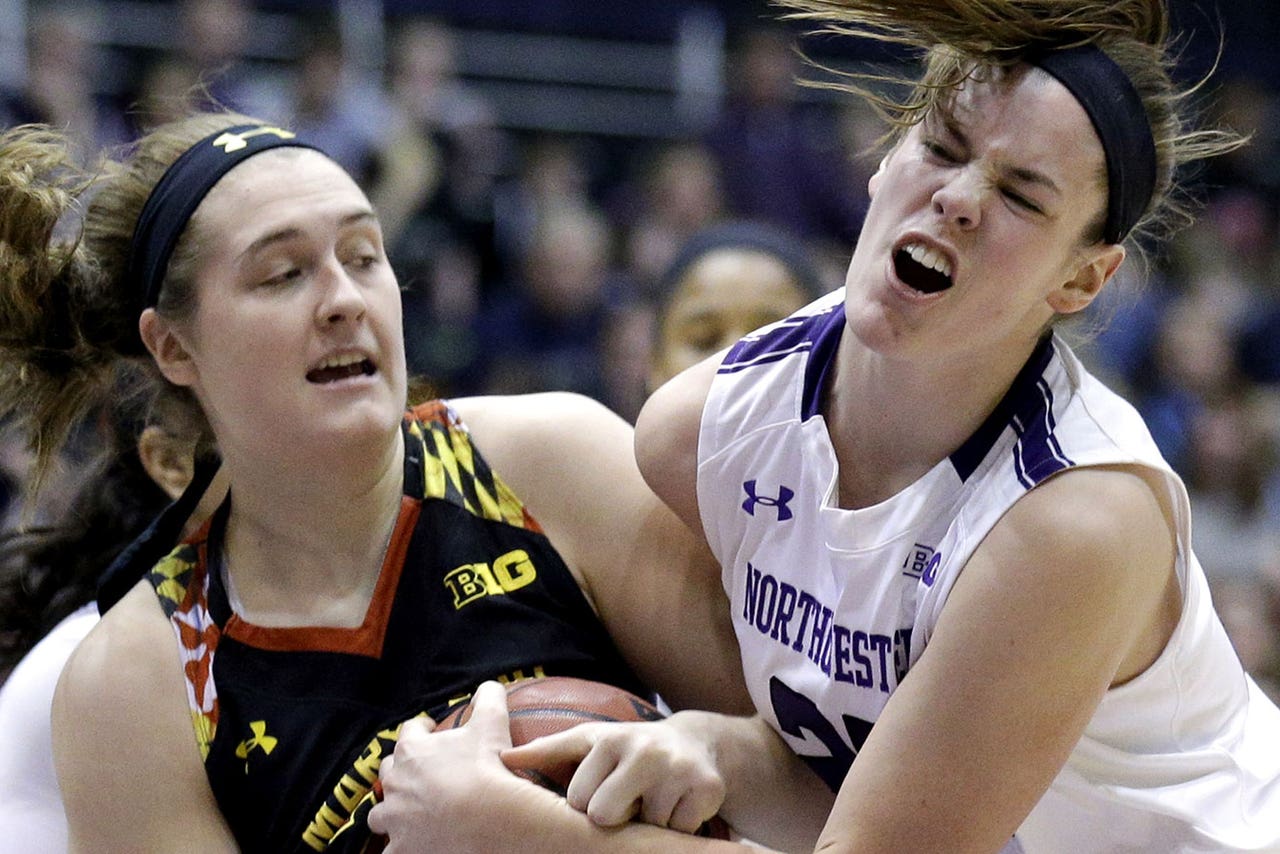 RALEIGH, N.C. -- Fourth-ranked Notre Dame didn't do a particularly good job protecting the basketball nor getting freshman big Brianna Turner going.
Yet the Fighting Irish were still good enough to close out a second dominating regular-season run through the Atlantic Coast Conference.
Jewell Loyd scored 16 points to help Notre Dame beat North Carolina State 67-60 on Sunday, winning a 14th straight game and clinching a second straight outright ACC title.
"I couldn't be happier with where we are right now," Irish coach Muffet McGraw said.
Madison Cable added 12 points for the Fighting Irish (28-2, 15-1 ACC), who had already clinched the No. 1 seed for the league tournament in Greensboro. Turner, who came in averaging 14.5 points and 7.7 rebounds, finished with eight points on 4-for-4 shooting.
Notre Dame shot 54 percent but committed 21 turnovers, though the Irish didn't take firm control of this one until midway through the second half.
The Fighting Irish improved to 34-1 against ACC opponents in its two years in the league. They completed a 19-0 sweep to the league's regular-season and tournament titles last season, with the only league loss coming at Miami in early January.
"It's pretty awesome but we've still got a lot of work to do and still have a long way to reach our goals," Loyd said of the 34-1 record. "We'll celebrate it for now but we've still got work to do."
Notre Dame took control with a 13-2 spurt to blow the game open -- keyed by three straight 3-pointers from Cable -- and take a 15-point lead with about 10 minutes left.
Len'Nique Brown-Hoskin had 16 points to lead the undermanned Wolfpack (16-13, 7-9). N.C. State has been down to just seven scholarship players and nine total for the past month due to injuries, but hustled and scrapped to hang around.
N.C. State shot 38 percent and, unlike its upset of Duke two games earlier, couldn't knock down enough 3-pointers to stay with the Irish. The Wolfpack missed 16 of 20 on Sunday.
"I'm proud of the kids," second-year N.C. State coach Wes Moore said. "Still a tough year. I'm not a very good loser, sometimes very immature about it. It's not easy to take, but at the same time, I can't fault the kids."
TIP-INS
Notre Dame: Taya Reimer scored 10 points. ... Notre Dame went 6-for-16 from 3-point range and took a 36-27 rebounding edge. ... Notre Dame had at least 20 turnovers for just the fourth time all year.
N.C. State: Dominique Wilson scored 15 points. ... N.C. State had nine steals. ... Miah Spencer added 12 points.
BARRETT'S RETURN
N.C State had an emotional moment late when senior Krystal Barrett -- who was lost for the season to a December knee injury -- took the court late on Senior Day.
With the outcome already decided, she buried a 3-pointer while hopping on one leg with 10.5 seconds left, setting off a celebration for the home bench that included hugs from teammates as well as applause from McGraw.
"I really can't express how I feel right now about it," Barrett said.
REYNOLDS' FACELIFT
This was the final sporting event at N.C. State's Reynolds Coliseum before the start of an extended renovation.
Reynolds was the former longtime campus home to the men's basketball team, while the women's basketball, wrestling, volleyball and gymnastics programs still host competitions here. Work will be complete in August 2016.
"It hit me (afterward) when I saw ... all the fans out there taking pictures, laying on the court, getting some last snapshots," Moore said. "I thought that was pretty neat to see them all soak it up."
UP NEXT
Notre Dame plays in Friday's ACC tournament quarterfinals.
N.C. State plays Virginia Tech on Wednesday in the first round of the ACC tournament.
---