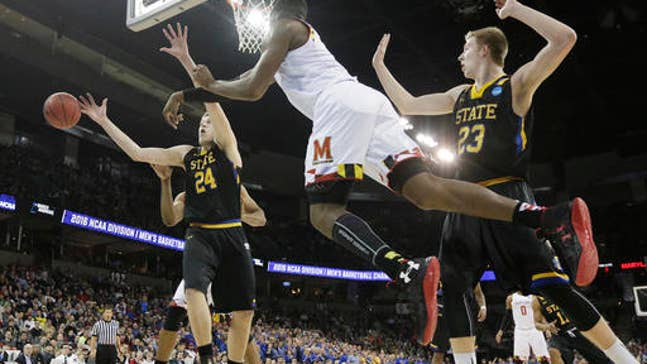 Maryland holds off South Dakota State, 79-74
Published
Mar. 18, 2016 10:02 p.m. ET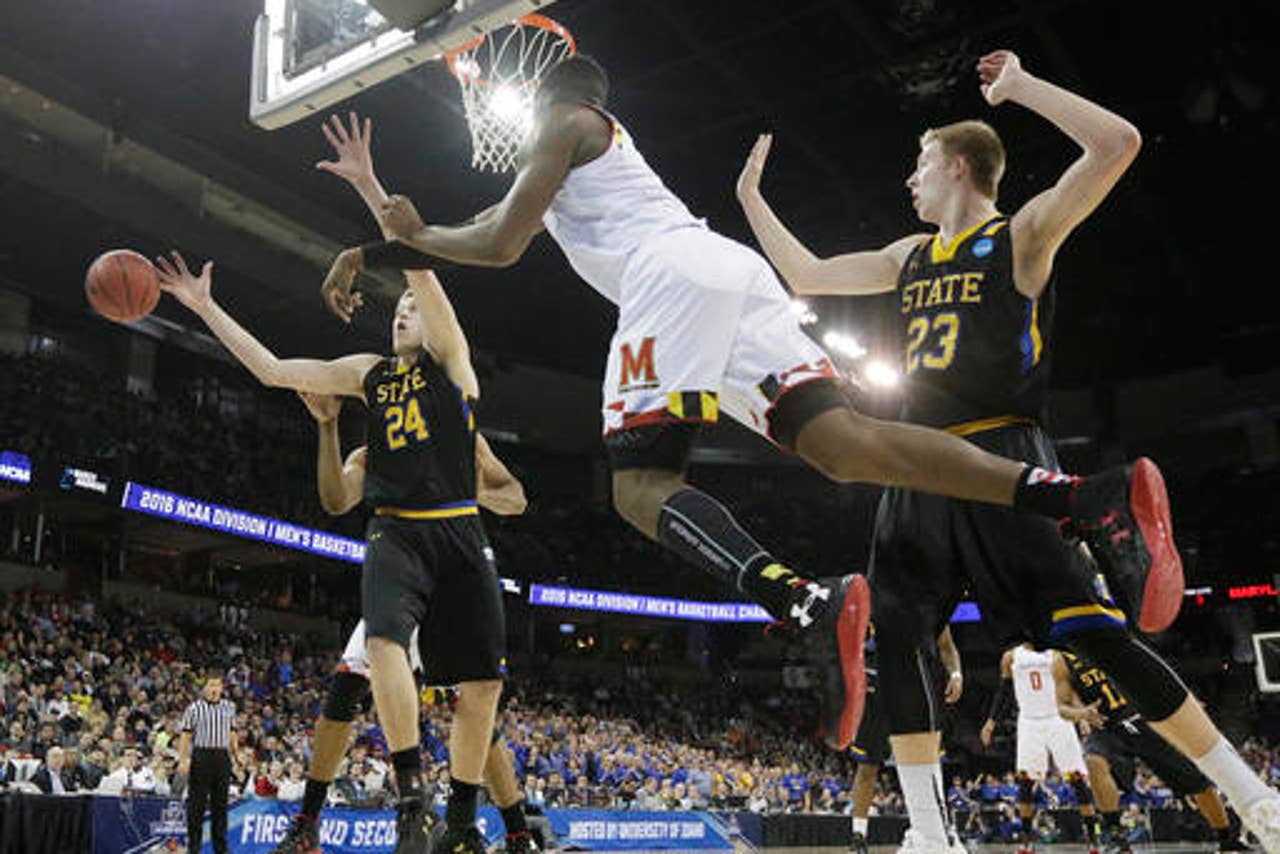 SPOKANE, Wash. (AP) Maryland needed a turnover in the closing seconds to ensure it would avoid a place with all the other top seeds that lost in the first round of this topsy-turvy NCAA Tournament, holding off South Dakota State 79-74 Friday behind a career-high 27 points from Jake Layman.
Deondre Parks fumbled a pass from Keaton Moffitt for the 12th-seeded Jackrabbits (26-8) and Rasheed Sulaimon picked up the ball and stuffed it for the final score. South Dakota State was seeking its first victory in the NCAA Tournament, but was undone by cold shooting in the first half.
Melo Trimble added 19 points and Jared Nickens 14 for fifth-seeded Maryland (26-8), which made 51 percent of its shots, including nine 3-pointers.
Maryland plays 13th-seeded Hawaii, a 77-66 winner Friday over California, in Sunday's second round.
Parks scorted 22 points for the Jackrabbits.
---