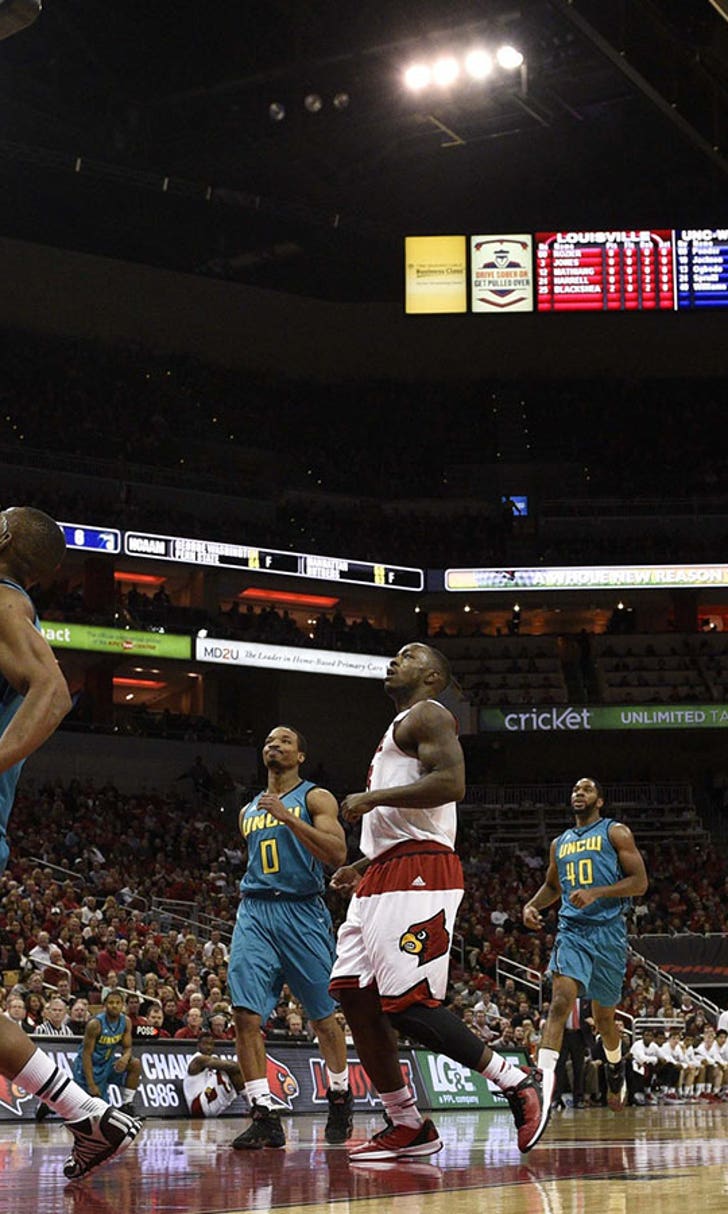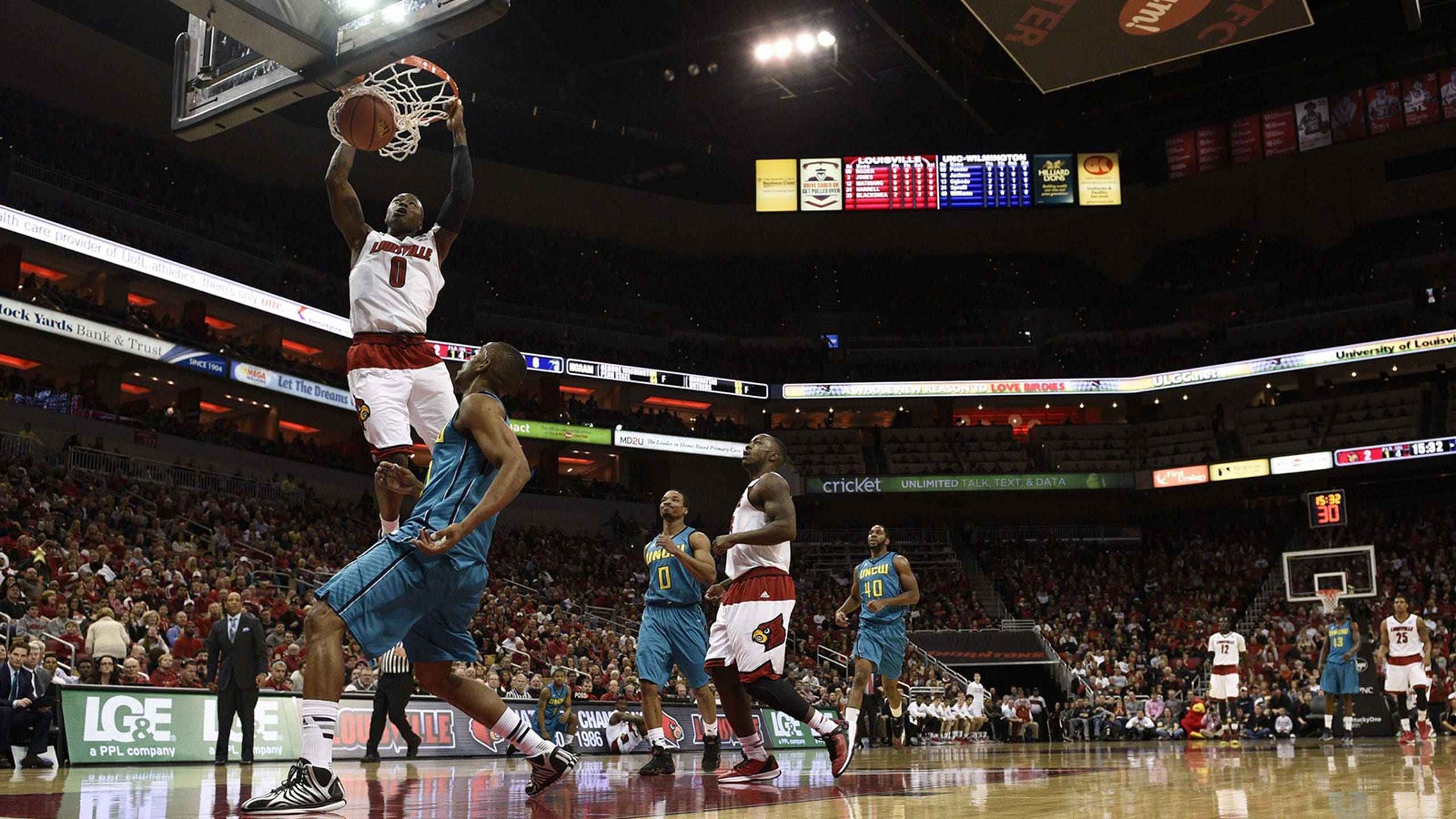 Louisville fends off UNC Wilmington, leaves Rick Pitino unhappy
BY foxsports • December 14, 2014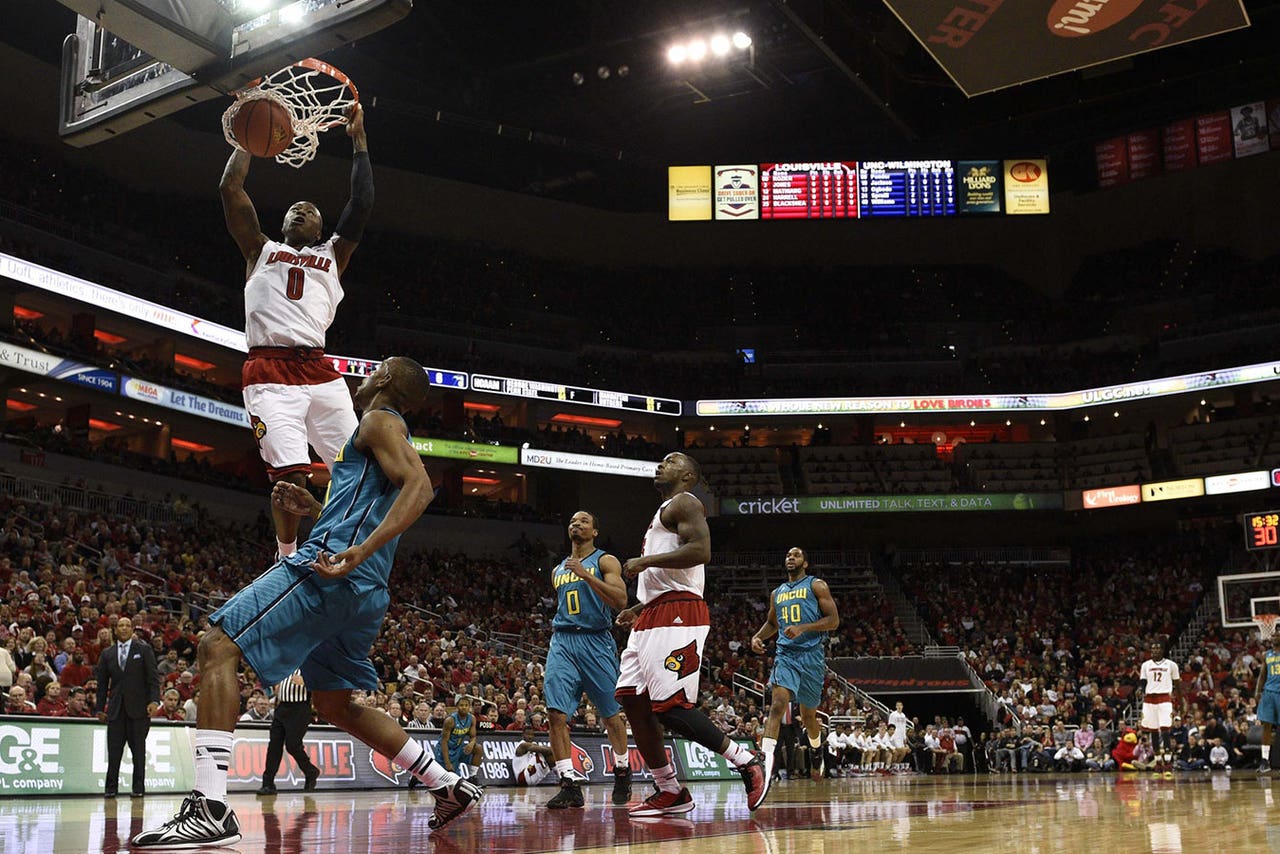 Louisville coach Rick Pitino's postgame comments about his team's performance against UNC Wilmington were short and anything but sweet.
Cardinals junior forward Montrezl Harrell was more pointed voicing his frustration with teammates' effort after a victory that was harder than it should have been against a Seahawks squad given little chance of hanging with Louisville.
"When the ball was tipped up, UNC Wilmington wasn't going to lay down for us," the preseason All-American said after he and guard Terry Rozier each scored 19 points and played big roles down the stretch to help No. 4 Louisville survive with a 68-57 victory Sunday night.
"We've got to get that mindset out of our heads. ... Everybody is going to give us their best shot every night."
Added Pitino, "I'm really disappointed in our basketball team, but they made us look bad so you've got to give all the credit to them."
The Cardinals (9-0) had little to feel good about after a lackluster game, but things appeared to be leaning their way with an 18-point lead early in the second half. Just like that, their advantage was just 52-50 as the Seahawks mounted a 15-0 run over 4:07 and were gaining confidence.
That's when Rozier asserted himself, scoring six of Louisville's next 10 points in a run that included Harrell's basket.
Harrell added a couple more rebounds and the Cardinals' final basket, and Chris Jones sealed it with four free throws in the final minute to finish with 10 points. UNCW had cooled off by then, missing 10 of its final 13 shots to lose the first meeting between the schools.
"We all believed that we should have been in the game and we all believed that we should have been closer than that," said Seahawks senior guard Freddie Jackson, who scored 16 points. "That run just showed the leadership we've got, and the willpower that we've got and the will to win."
Rozier agreed with Harrell that the Cardinals could've played the same way after beating Indiana 94-74 last week.
"I feel we are lackadaisical," said Rozier, who added four rebounds and three steals. "That's not how Louisville is. No matter who you are, we are supposed to play the way we are supposed to play and blow you out of the gym. We haven't been doing that."
Harrell also had a career-high 17 rebounds, and Wayne Blackshear scored 11 first-half points for the Cardinals. They won despite shooting just 42 percent from the field and making only one of 13 3-point attempts.
Jordon Talley added 13 points for the stubborn Seahawks (3-3), who shot just 39 percent.
The close margin shouldn't have been too shocking considering first-year UNCW coach Kevin Keatts served the previous three seasons as Pitino's assistant. The Cardinals led 32-24 at the break but the first 10 minutes was back-and-forth with UNCW showing Louisville-like aggression on both ends.
"I told our guys coming into this game, `you won't believe this but it will be like playing yourself every day,' " Keatts said, adding, "you can come have a good day at practice and certainly you can have an opportunity to win the game."
The Seahawks' effort got them within a basket before Rozier answered to lead the Cardinals' late surge.
HOMECOMING
Pitino gave Keatts a wrapped gift in a pregame gesture before going on to earn his 350th win with the program against 117 losses. He spent several more minutes speaking in the Seahawks' locker room than he did talking about the win. He took two questions before leaving.
TIP-INS
UNC Wilmington: Ogbodo, Williams and Sherwood each added six points for the Seahawks.
Louisville: The Cardinals improved to 16-1 in the Billy Minardi Classic, established in 2002 to honor Pitino's brother-in-law who died in the Sept. 11, 2001 attack on the World Trade Center. ... Mangok Mathiang had seven rebounds and two blocks in his first start at center in place of Chinanu Onuaku. 
---