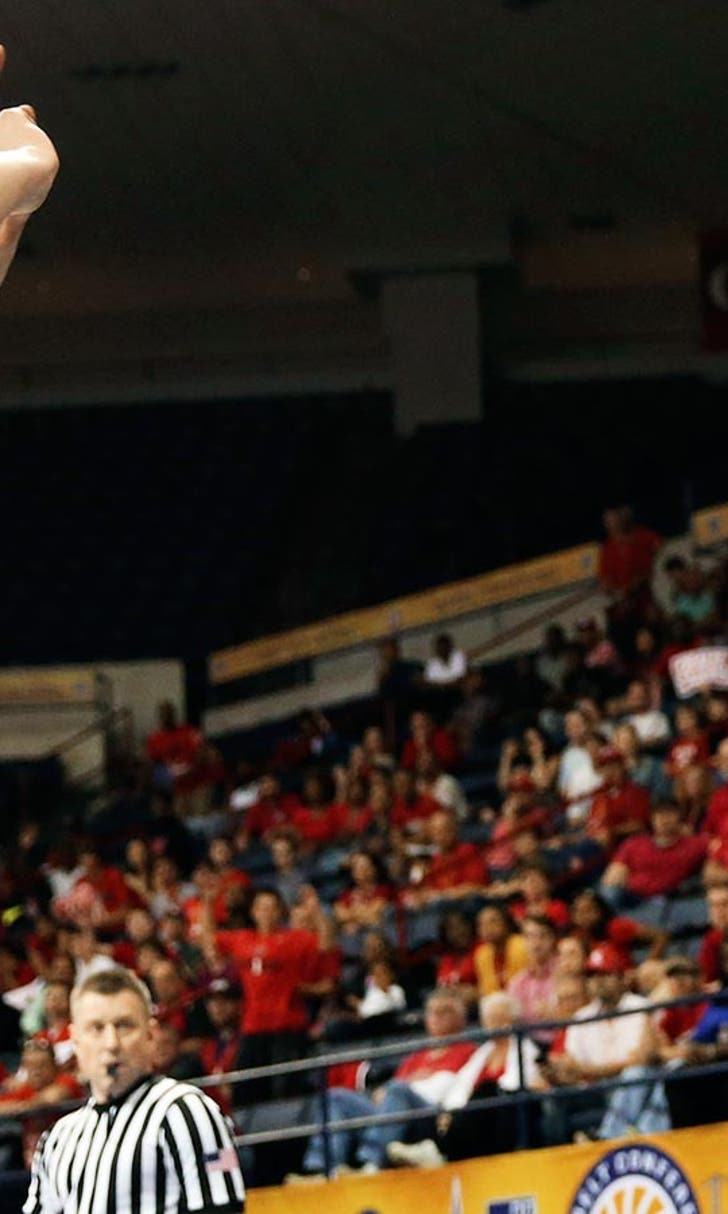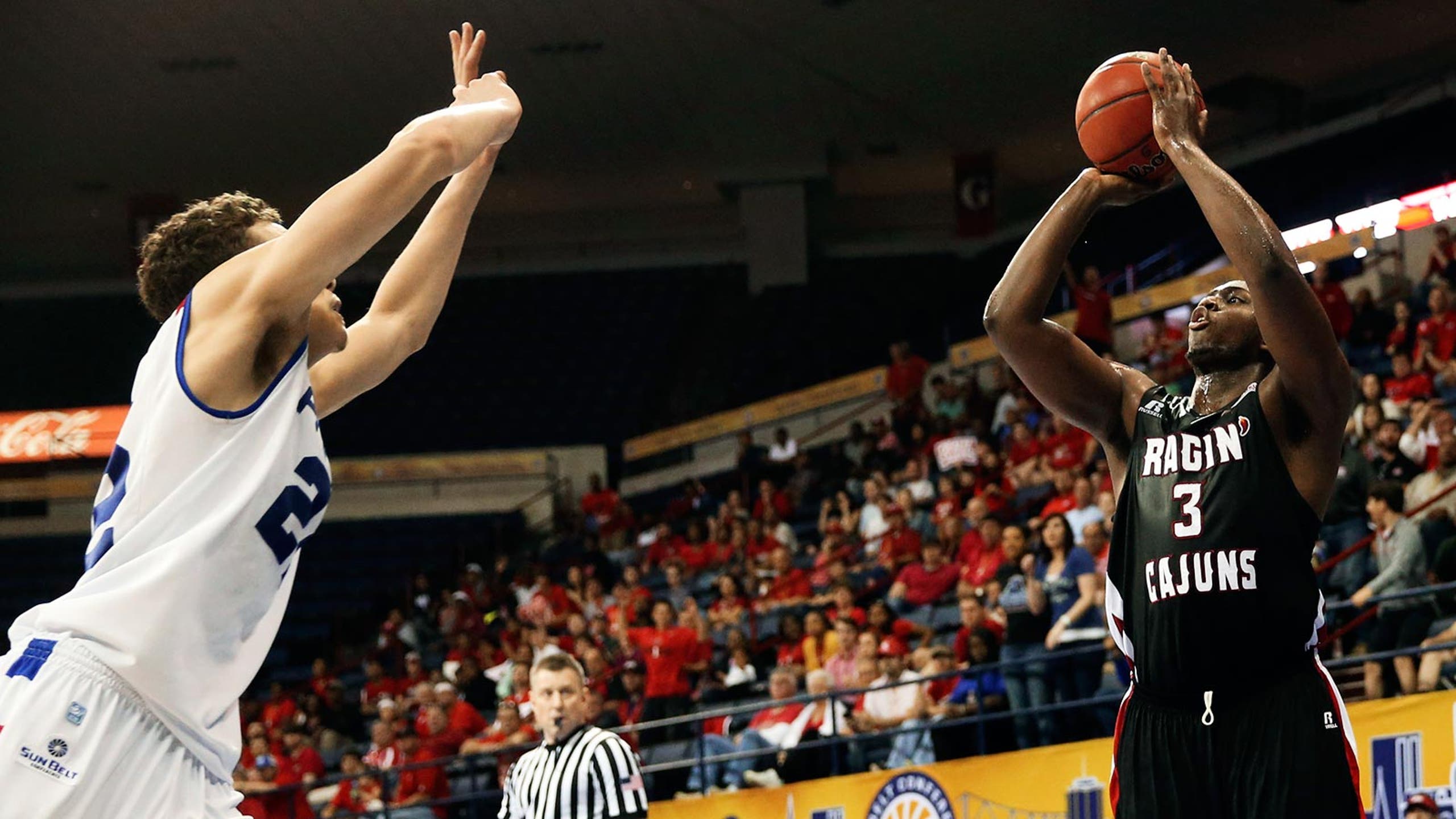 Louisiana-Lafayette beats Georgia State for Sun Belt crown
BY foxsports • March 16, 2014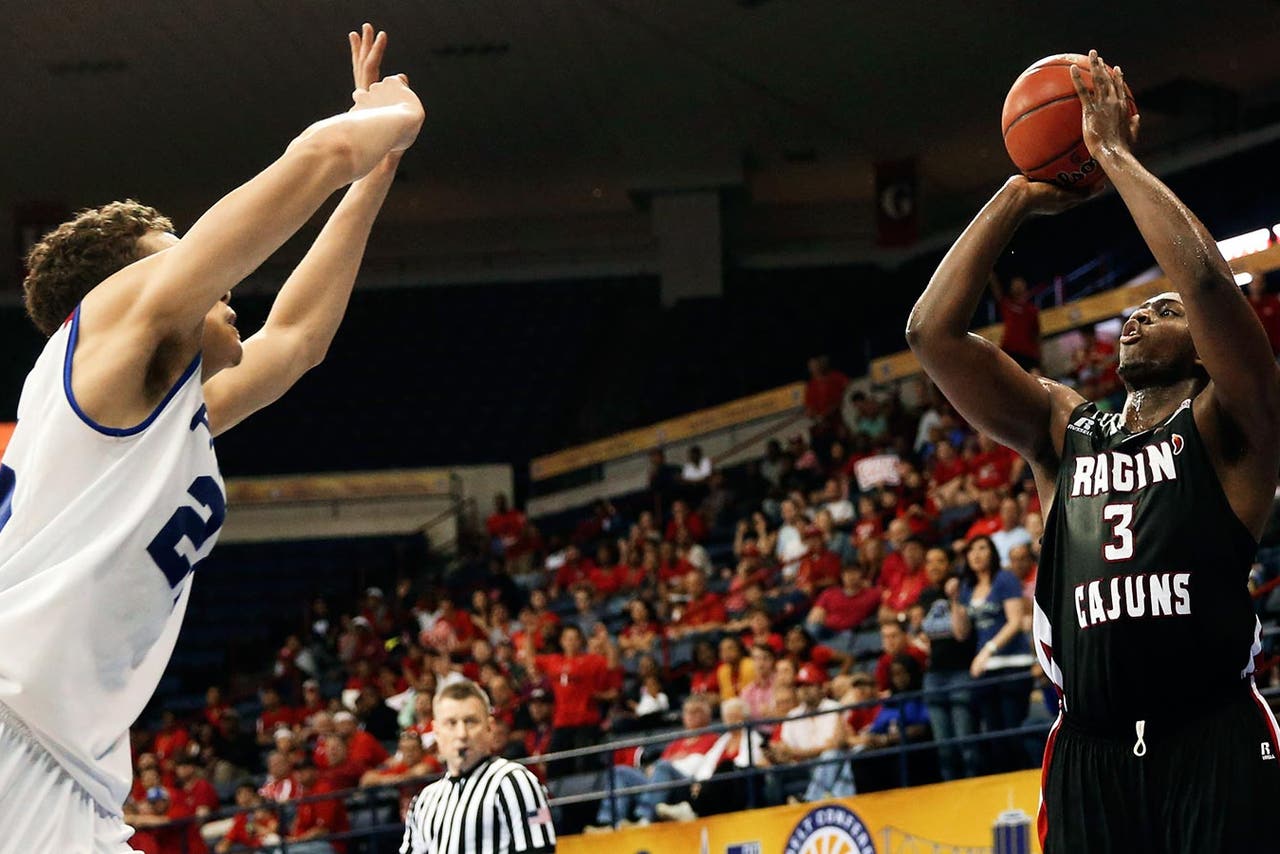 NEW ORLEANS -- There's no dodging this now. Louisiana-Lafayette coach Bob Marlin is getting a tattoo.
Before the season, he promised his Ragin' Cajuns he would get some ink if they made the NCAA tournament. And on Sunday, Xavian Rimmer scored a career-high 27 points, and Louisiana-Lafayette rallied from a 9-point deficit in the last three minutes of regulation to force overtime and beat Georgia State 82-81 in the Sun Belt Conference championship game.
"We didn't forget it," UL-Lafayette guard Elfrid Payton said. "He's going to get it. Real soon."
The third-seeded Ragin' Cajuns (23-11) earned an automatic bid to their first NCAA tournament since 2005.
The date for Marlin's trip to the tattoo parlor has not been determined.
"I thought they'd forgotten about it," he said. "They were talking about it this morning. Elfrid is the one that tweeted that out."
Ryan Harrow scored a career-high 37 points for Georgia State but missed an off-balance, driving bank shot in the final seconds. The top-seeded Panthers (25-7) had won 22 of their last 23 games, but were relegated to the NIT with the heartbreaking loss.
"Life isn't necessarily always fair, but you just deal with some of the consequences," coach Ron Hunter said. "This one game, as I just told them, will not be a reflection of what we've accomplished this year."
After tying the score on a putback with 1.4 seconds left in regulation, Lafayette, which grabbed 20 offensive rebounds, took the lead for good, 80-77, with a 6-0 run in overtime that Payton capped off with a layup off a turnover.
Rimmer hit seven 3-pointers to keep the Cajuns within range until its final comeback.
The surge started when Payton hit a 3-pointer after a missed Georgia State free throw to cut the deficit to 70-64 with 2:56 left. Bryant Mbamalu then drove for a layup to make the score 70-66.
After Georgia State scored on Harrow's putback -- its first second-chance points of the game -- Lafayette's Shawn Long had a dunk, Payton converted a layup off a steal and Mbamalu converted his offensive rebound.
Georgia State went up 77-74 in overtime on R.J. Hunter's 3-pointer with 3:00 left but did not get another basket until Harrow's driving layup with 21.4 seconds left. When Rimmer, an 84-percent free throw shooter, missed the front end of a one-and-one 3 seconds later, Georgia State had one final chance to win a game it controlled for most of the second half.
When Harrow's wild attempt failed, he crouched on the floor for a few minutes. Hunter, the Sun Belt Conference player of the year, joined him as the Panthers agonized over one that got away.
Payton had 19 points and six assists for Lafayette. Long added 14 rebounds. Hunter scored 17 for Georgia State but was only 4 of 12 from the field.
"We're a team to watch out for," Payton said. "We can score in so many ways, and now that our defense has picked up these last 11 or 12 games, we can play with anybody."  
---