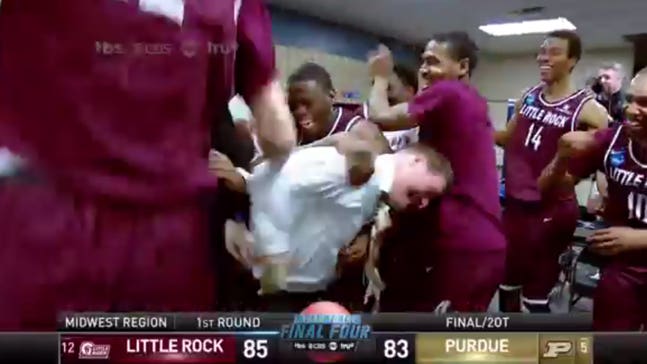 Little Rock turned the locker room into a mosh pit after beating Purdue
Published
Mar. 17, 2016 7:48 p.m. ET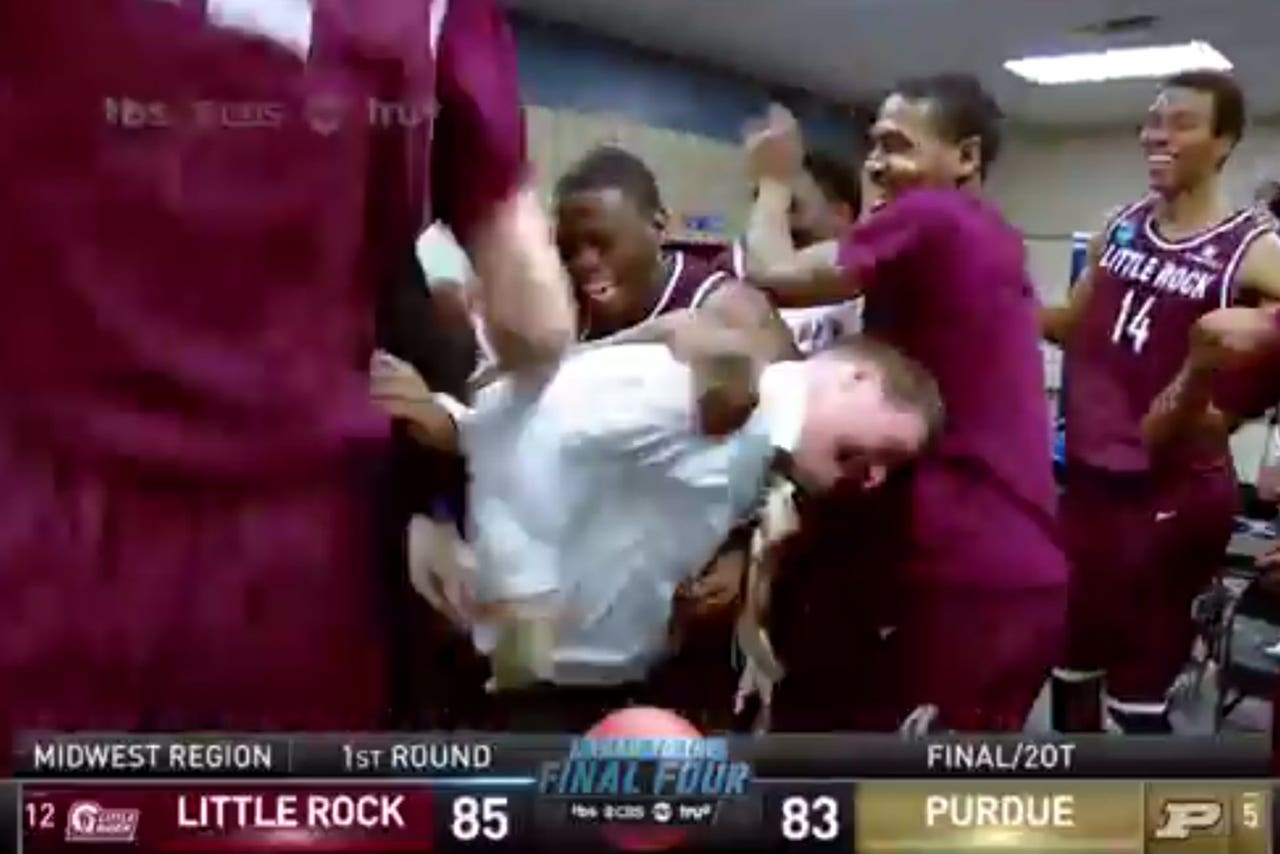 12-seed Little Rock hero-balled their way to a double-overtime, first-round 85-83 win over 5-seed Purdue on Thursday, and after the game, they turned up accordingly. 
You can't really tell what was playing from the broadcast, butafter crunching the numbers and weighing all the possibilites, I have come to the conclusion that it had to be "It's Dark And Hell Is Hot"-era DMX. Probably the "Ruff Ryders Anthem."
My absolute favorite is the assistant coach that got so amped up he started throwing haymakers. There's always one. Turn down never, at any time, for any reason.
---
---