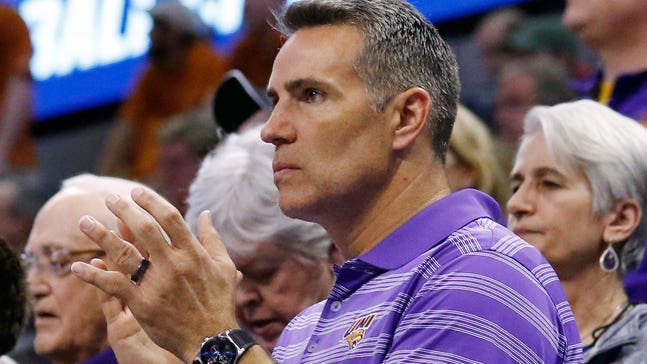 Kurt Warner caught the holy ghost after UNI's game-winner
Published
Mar. 19, 2016 6:20 a.m. EDT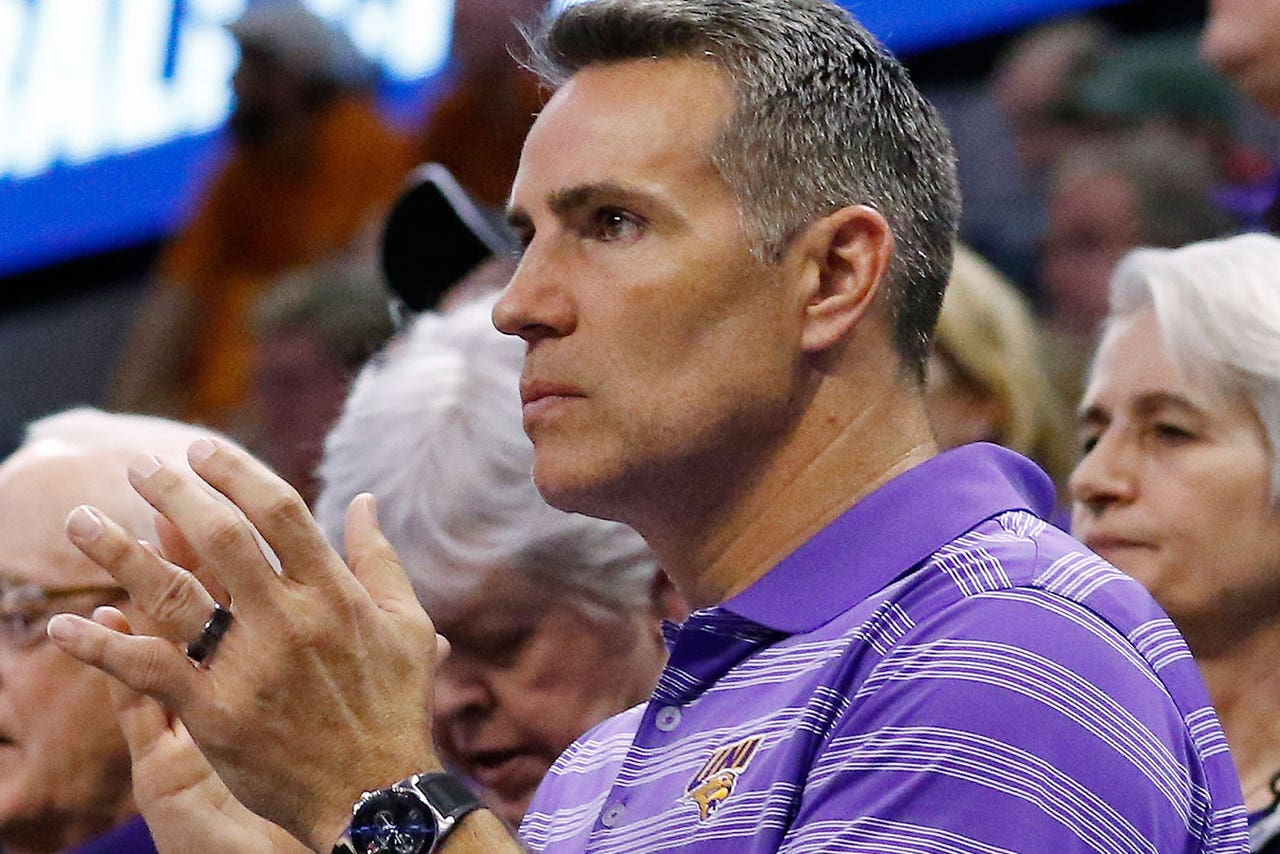 Kurt Warner celebrated Northern Iowa's Hail Mary like he'd thrown it himself.
The former star QB was in the house Friday cheering on his alma mater, and no one was more excited about Paul Jesperson's halfcourt game-winner.
On second thought, not sure Warner ever celebrated one of his TD passes this hard. Somewhere, Isaac Bruce and Torry Holt are asking "Is that Kurt?"
Warner, who came from anonymity to shock the sports world as a Super Bowl-winning QB, gave the Panthers a pregame pep talk in which he preached their power to pull off a stunner of their own.
The only person who might've been more excited than Warner is the Panthers' radio play by play guy, Gary Rima.
---