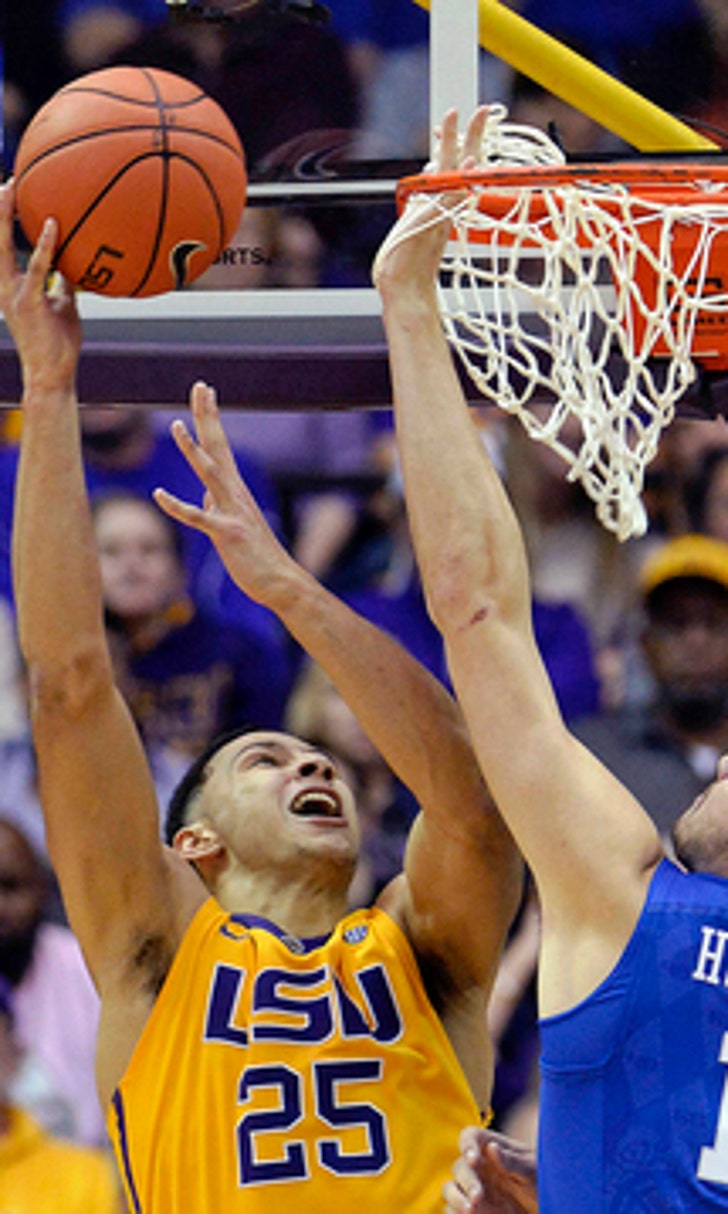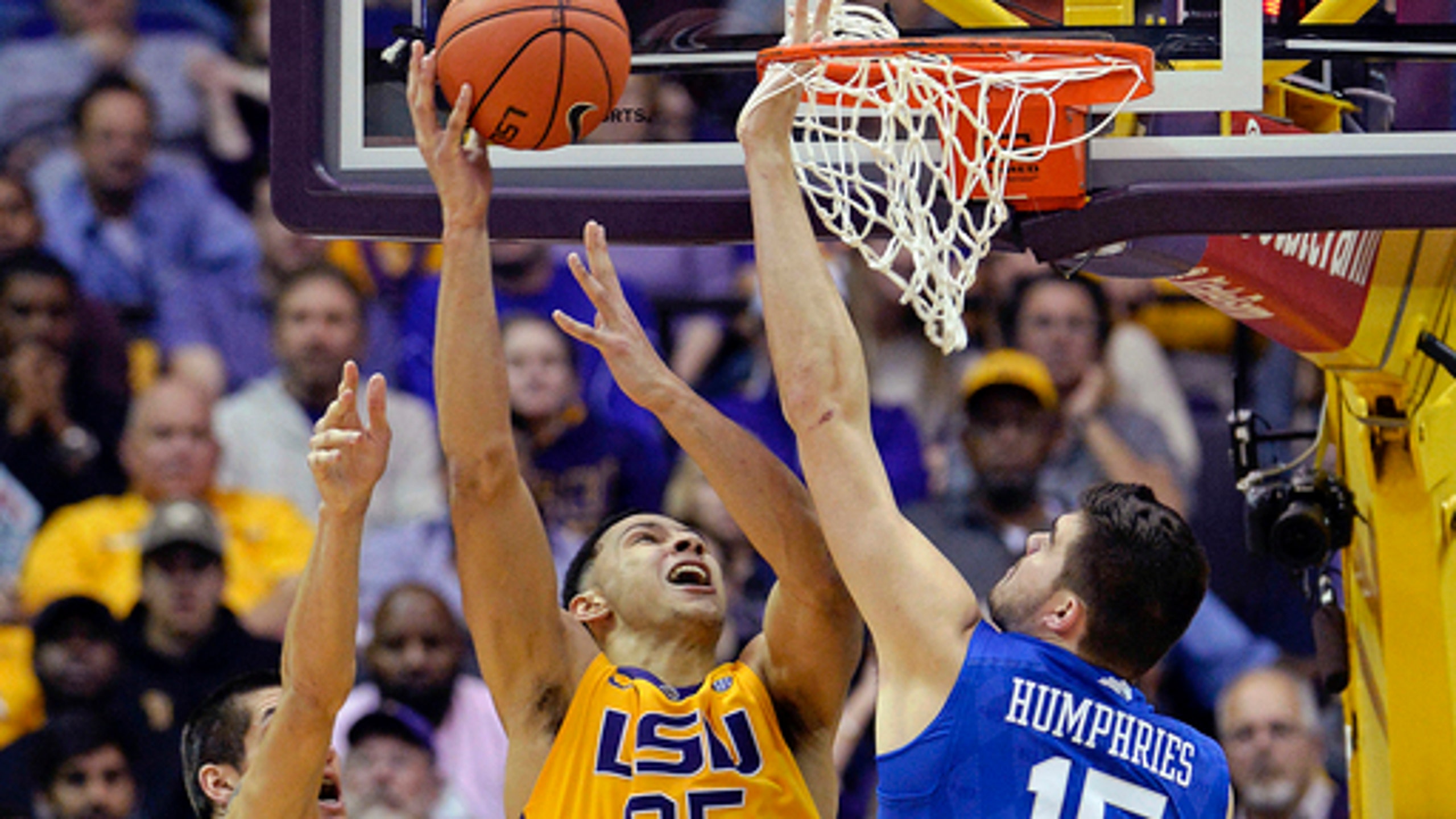 Kentucky-Kansas headlines intriguing Big 12-SEC Challenge
BY foxsports • January 29, 2016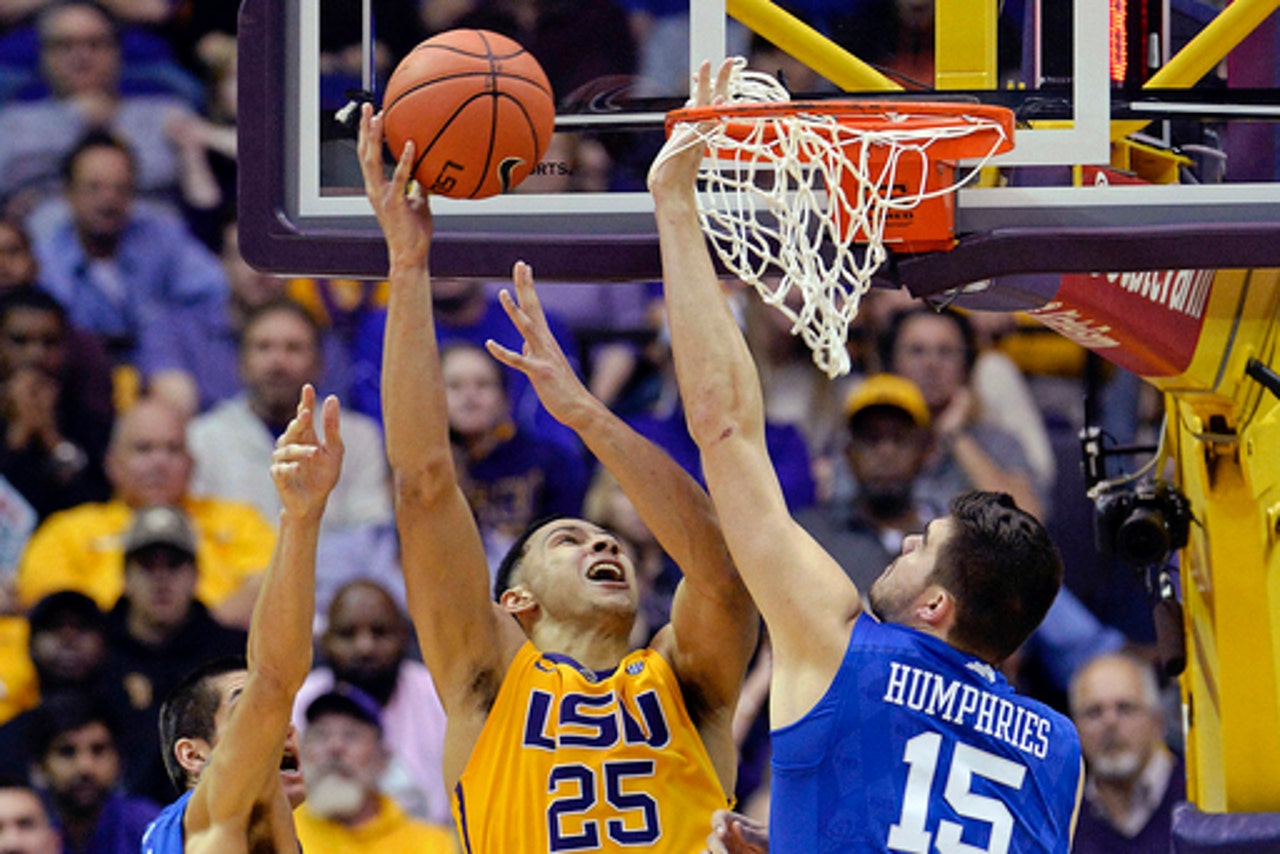 LAWRENCE, Kan. (AP) Kentucky against Kansas on the hallowed hardwood of Allen Fieldhouse.
Need anything more be said?
The matchup between two of college basketball's bluest blue-bloods Saturday headlines the Big 12-SEC Challenge, a series of intriguing matchups that includes Texas A&M-Iowa State and Oklahoma-LSU.
The game between the fourth-ranked Jayhawks and the No. 20 Wildcats, the two winningest programs in Division I history, is easily the highlight of the day. They've combined for more than 4,300 wins, 104 league titles, 31 trips to the Final Four and 13 national championships.
''You can remove the 16,000 people and play shirts and skins,'' Jayhawks coach Bill Self said, ''and it's still Kansas and Kentucky. They're still going to be fired up to play.''
The schools have played 28 times, with the Wildcats winning the last three meetings. That includes the 2012 national title game, when Kentucky coach John Calipari got the better of Self in New Orleans.
But beyond wins and losses, there are other ties that bind the schools.
Kentucky plays in Rupp Arena, named after Kansas native Adolph Rupp - a former Jayhawks star under Phog Allen, the namesake of Allen Fieldhouse. And Calipari was an aspiring young assistant under Larry Brown at Kansas from 1982-85, while Self was an assistant to Brown from 1985-86.
''I look back fondly,'' Calipari said of his time in Lawrence, where he met his wife Ellen. ''I had nothing except - I had a Plymouth Arrow. No worries. It was a great time for me. Can you imagine being 22, 23 and your first opportunity to be around a program was at Kansas?''
Probably like having an opportunity at Kentucky.
''It's another game,'' Wildcats guard Tyler Ulis said, ''but obviously it's a big game because you've got two big-time programs coming against each other. And the way we played against them last year, they're going to be coming at us and want some get-back and we've got to be prepared.''
The Jayhawks (16-4) and Wildcats (16-4) aren't the only game with national implications. Here are some of the other highlights of the Big 12-SEC Challenge:
PLAYERS OF THE YEAR: Top-ranked Oklahoma visits LSU for a showdown between two of the front-runners for national player of the year. The Sooners' Buddy Hield is the country's second-leading scorer at nearly 26 points per game, while Tigers freshman Ben Simmons is expected to be the No. 1 pick in the draft if he chooses to leave school.
''ESPN wants to promote the next generation of guys going to the NBA. They are going to hype up the game as me versus Buddy,'' Simmons said, ''but it's not me against him. I won't be guarding him.''
TITLE CONTENDERS: Kansas-Kentucky may be the brand-name matchup, but it could be trumped by No. 14 Iowa State's trip to fifth-ranked Texas A&M. Not only are both teams Final Four contenders, Cyclones coach Steve Prohm got his start as a volunteer assistant for Aggies coach Billy Kennedy at Centenary.
''It's funny how those things work out,'' said Prohm, who also coached for Kennedy at Southeast Louisiana and Murray State, where he succeeded him as head coach. ''We wouldn't schedule a game against each other. We probably are each other's biggest fans. ... I couldn't be happier that they're one of the top five teams in the country this year, but we've got to go play the game.''
OVERLOOKED MATCHUP: The game nobody seems to be talking about is No. 9 West Virginia's trip to Florida. The Mountaineers' frenetic style has made life miserable for just about everybody, including Kansas, while the Gators have quietly put together one of the nation's best defenses.
''You're playing for league pride,'' West Virginia coach Bob Huggins said, ''and it's a team that is - you'd have a great win under your belt in terms of selection for the tournament.''
COACHING INTRIGUE: Tennessee coach Rick Barnes, who spent the past 17 seasons at Texas, returns to the Lone Star State to take on TCU, coached by Trent Johnson, who won an SEC title with LSU. Meanwhile, former Georgia and Kentucky coach Tubby Smith takes Texas Tech to Arkansas, where former Red Raiders guard Dusty Hannahs leads the Razorbacks with an average of 16.7 points per game.
OTHER MATCHUPS: Vanderbilt visits Texas, Georgia travels to No. 17 Baylor and Oklahoma State heads to Auburn in the other Big 12-SEC Challenge games. Alabama, Missouri, Mississippi State and South Carolina are the SEC schools sitting it out his year.
''We're one of those leagues like a lot of other ones that everybody's been beating up on each other in league play,'' Longhorns coach Shaka Smart said. ''When we do get to Saturday, it will certainly be exciting to see what our conference does against another good league in the SEC, and give us a chance for one day at least to root for each other.''
---
AP Sports Writers Stephen Hawkins, Brett Martel and Gary Graves contributed to this report.
---