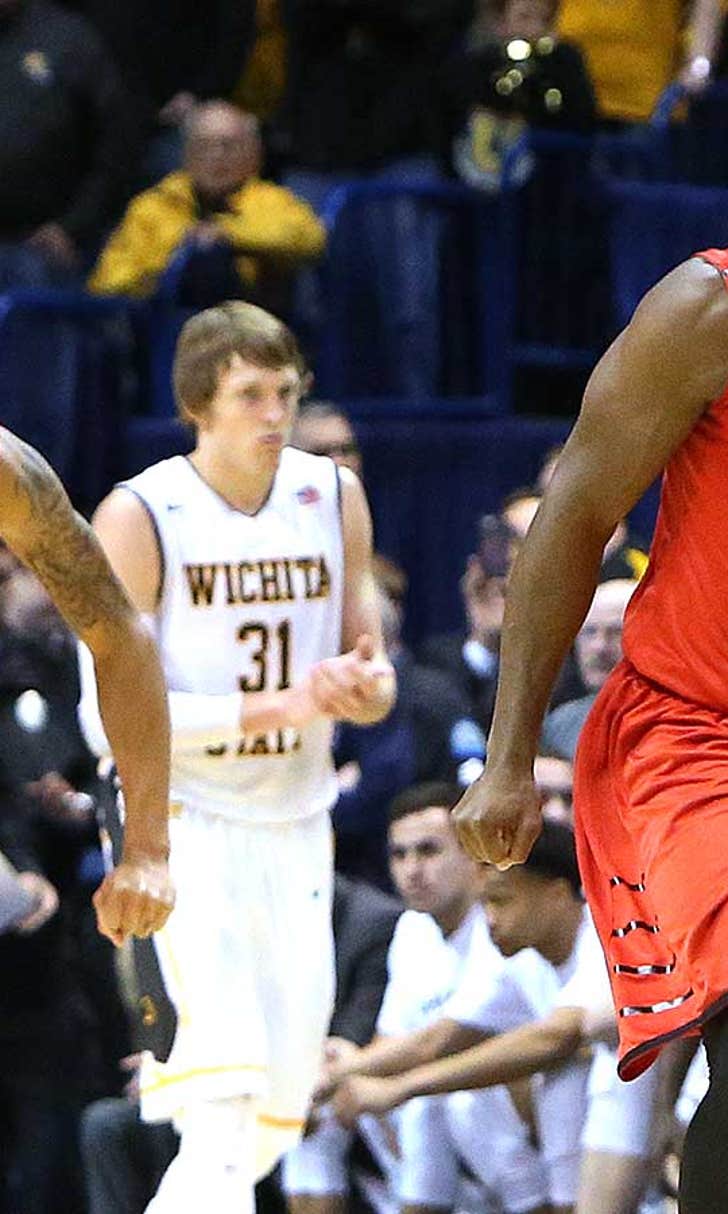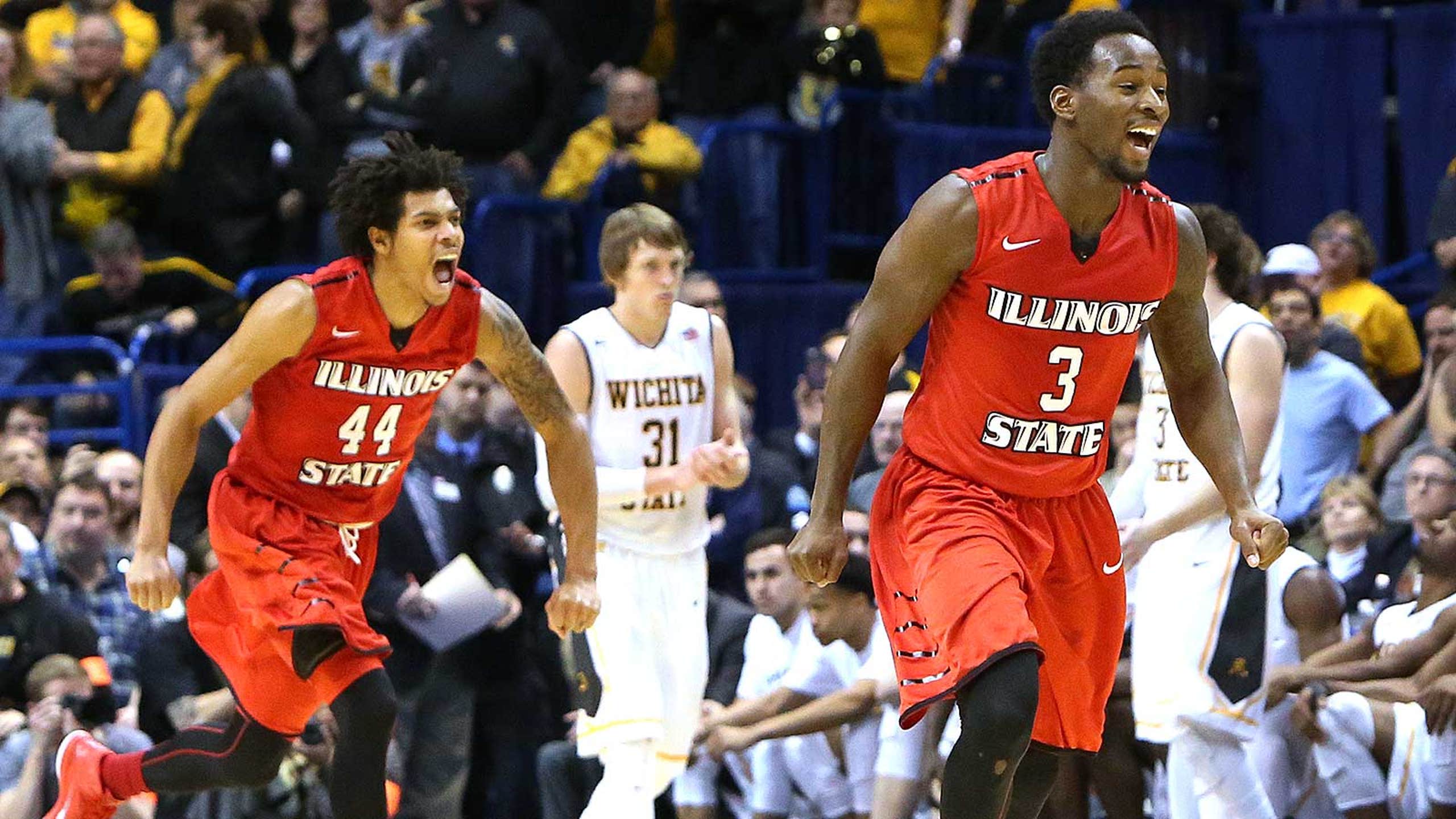 Illinois St. rallies in second half to upset No. 8 Wichita State
BY foxsports • March 7, 2015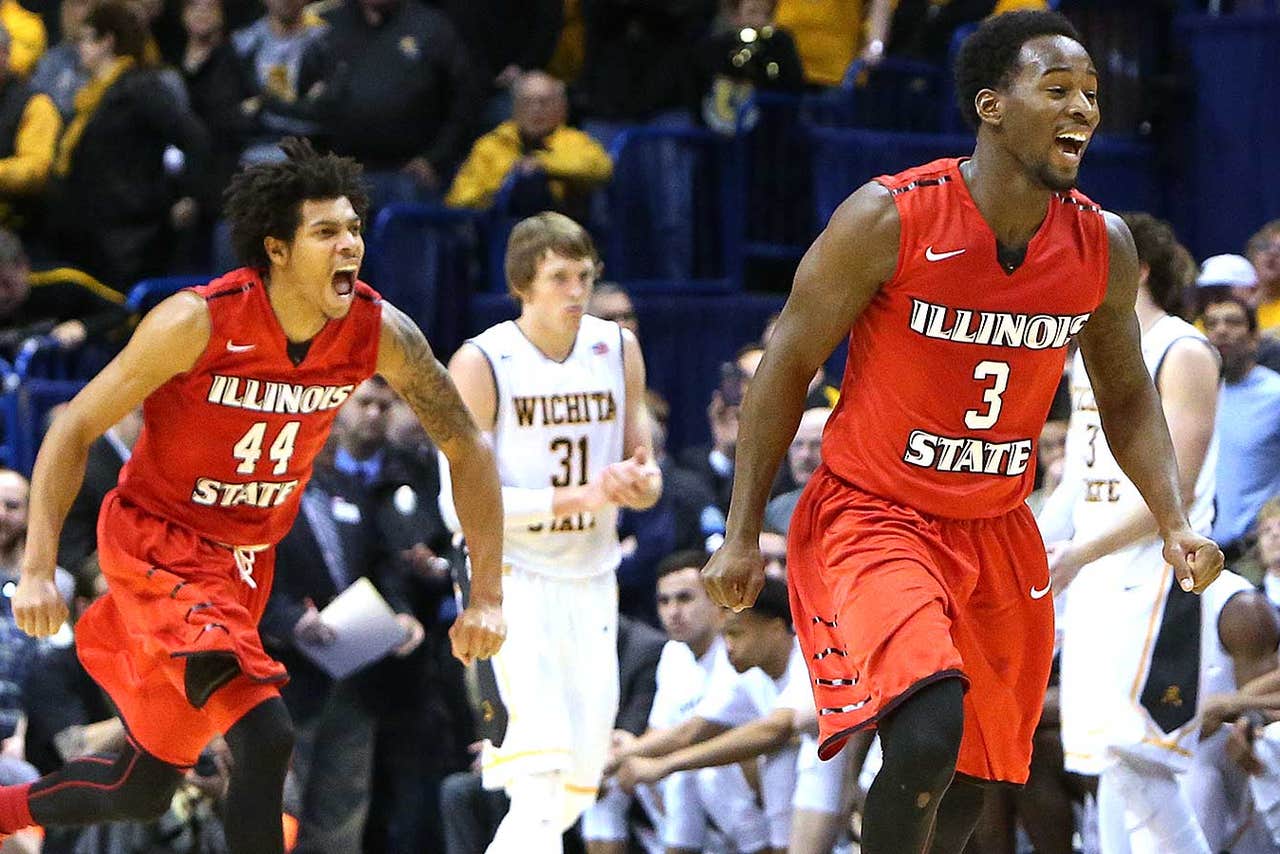 Daishon Knight really found his touch in the second half. No situation was too big for Illinois State's senior guard.
Knight capped a 25-point game with two critical free throws in the closing seconds and the Redbirds rallied from an eight-point halftime deficit with 63 percent shooting to beat No. 8 Wichita State 65-62 in the semifinals of the Missouri Valley Conference tournament on Saturday.
"You've got to make shots," Redbirds coach Dan Muller said. "You're not going to trick them or out-grind them."
Knight was 6 for 7 from the field in the second half, including a 3-pointer that put Illinois State ahead to stay at 59-58 with 2:21 to go. He had nine points in a 14-0 run that put the Redbirds in front early in the second half. Reggie Lynch was 3 for 5 with nine of his 11 points and all but one of his five blocks in the second half.
"Our energy was unbelievable in the second half," Knight said. "We weren't even thinking about fatigue. We came out and played the way we wanted to play."
The fourth-seeded Redbirds (21-11), who were 0-2 against the regular-season champions in conference play and trailed by 12 in the first half. Illinois State has won six straight and will play No. 11 Northern Iowa for the Valley's automatic bid to the NCAA tournament in the final on Sunday.
Another win by the Redbirds would most likely give the Valley three bids for the first time since sending four teams in 2006.
"It felt great to win another game," Knight said. "But you try to stay composed and know you've got another game to play."
Fred VanVleet had 19 points, seven rebounds and five assists for Wichita State (28-4), which was 17-1 in the conference with the lone loss at Northern Iowa but was bothered by Illinois State's zone. VanVleet had a tough look and was offline on a 3-point attempt with one second remaining.
"It's just heart-breaking," VanVleet said. "In that minute, you're numb."
Freshman reserve MiKyle McIntosh, a 55 percent free-throw shooter, was 4 for 4 at the line over the final 1:47 for his only points of the game. Knight hit two free throws with 7.6 seconds to go for the game's final points.
"I've been working on it a lot," McIntosh said. "I made it when I needed to."
Knight had 24 points the first meeting against Wichita State but was scoreless on 0-for-8 shooting in the second at home before breaking out.
Ron Baker had 13 points for Wichita State but was scoreless in the second half on 0 for 5 shooting. Baker, who may have been hampered by a hard fall under the basket, added seven assists and six rebounds.
The 14-0 run gave Illinois State a 41-36 lead with just under 13 minutes to go. Wichita State went nearly six minutes between baskets before climbing back into it and it was tight the rest of the way.
Baker was on pace to challenge for a triple-double at the half with 13 points, five assists and four rebounds, plus two steals.
TIP-INS
Illinois State: The Redbirds endured a 1-for-15 shooting slump before making three in a row late in the half, 3-pointers by Lee and Knight and a layup by Lynch, then missed the last three shots. ... Muller beat Wichita State for the first time in eight tries.
Wichita State: This is the 25th year for the tourney in St. Louis and the top seed has won just eight times, including the Shockers last year. ... The Shockers shot their first free throw with just over a minute left in the half.
NEXT UP
Illinois State: Face No. 2 seed Northern Iowa in the championship game on Sunday. The Redbirds entered with an RPI of 71 and have shot at the NIT if they lose.
Wichita State: The Shockers entered with an RPI of 12 but could fall to a middle of pack seed in NCAA tournament. "I have no idea," coach Gregg Marshall said. "They have a lot of big executives that sit on that NCAA selection committee to make the high-dollar decisions."
---