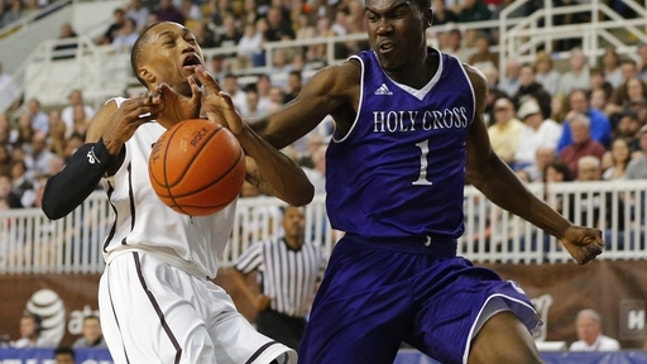 Holy Cross-Southern U. Preview
Published
Mar. 15, 2016 4:09 p.m. EDT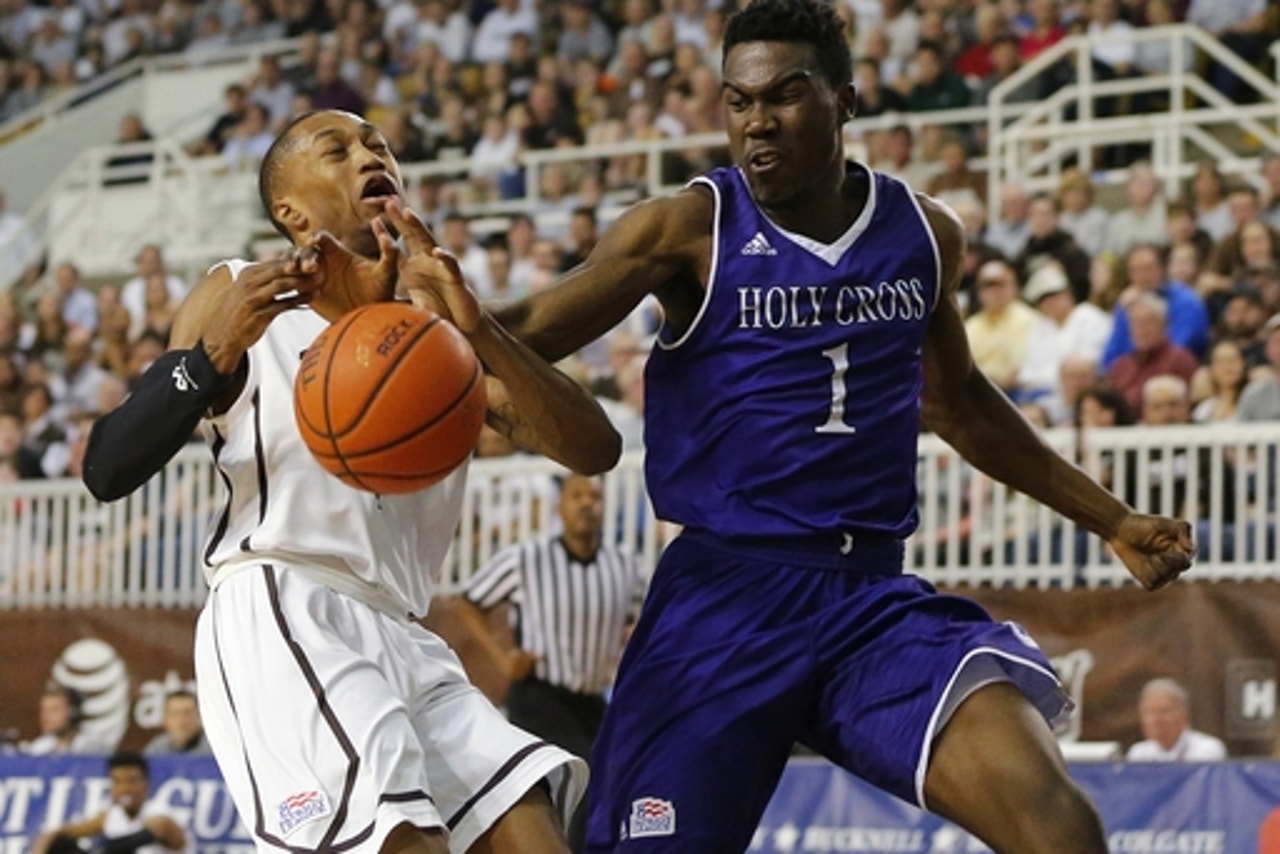 DAYTON, Ohio (AP) Entering the NCAA Tournament with a losing record, Holy Cross wants to prove to the nation that it belongs here.
The Crusaders had to win their final four games on the road and the Patriot League crown to finish 14-19 and punch their ticket to the tournament. They'll play Southern University in a First Four game Wednesday night in Dayton, Ohio.
''I think we were always playing with a chip on our shoulder, because teams would look down on us like we didn't deserve to be playing in the game,'' said Holy Cross junior forward Malachi Alexander, the team's leading scorer. ''And even in our play-in game in our own league, we were the underdogs going into that. So I think we've stuck with that, and it adds a sort of toughness to our team.''
Holy Cross, in Worcester, Massachusetts, managed only a 5-13 mark in regular season league games. But junior guard Robert Champion says his team is better than it looks on paper.
''We definitely deserve to be here,'' he said. ''I don't think our record is very reflective of how our season went. We lost a lot of close games, especially towards the end of the year.''
Southern, a historically black school in Baton Rouge, Louisiana, was ineligible for post-season play the past two years because a problem with grade reports. It earned an automatic bid when it beat Jackson State in the Southwestern Athletic Conference tournament.
Southern players say season records don't matter a bit on the eve of the tournament.
''It's been proven little teams beat big teams, or big teams barely beat the little teams, you know, just a nail-biter,'' said Southern guard Adrian Rodgers, who averaged 16.6 points per game to pace the Jaguars. ''So at this point we're just going to play basketball.''
The winner will move on to play Oregon, the No. 1 seed in the West Region.
Here are some things to watch in their First Four game:
---
UNDERDOGS IN THE SPOTLIGHT: Holy Cross is the 25th team since 1955 to get into the NCAA tournament with a losing record, according to STATS. A handful managed to win first-round games.
---
BIG SHOOTERS: Southern coach Roman Banks said he's impressed with how Holy Cross' big men can step away from the basket and hit the 3-point shots. ''So in a short period of time, we have to train our minds to go out and guard them beyond the 3-point arc,'' he said.
---
COMING TOGETHER: Holy Cross coach Bill Carmody said that before the conference tournament, he never expected his team would be on the national stage now. ''It's definitely a surprise,'' he said, noting some of the close losses his team suffered down the stretch. ''They seemed to be coming together pretty nicely. And I don't look for silver linings ever, just about, but then I said listen fellas, we lost but there's something there. And they started believing a little bit, I think.''
---
WELCOME TO THE PARTY: Alexander said being selected for the tournament has been a great experience for everybody in the Holy Cross campus community. ''It's been crazy,'' he said. ''It's just been a dream last Sunday night going into Monday morning. It's all been pretty much like a fantasy, just because you envision that growing up.''
---
NCAA TOURNAMENT TIDBITS: Holy Cross has 12 previous NCAA Tournament appearances, the last one in 2007. The Crusaders haven't won a game in the tournament since 1953. They won the whole thing in 1947, beating Oklahoma in the final. Southern is in the tournament for the eighth time. The last appearance was 2013.
---
Follow Mitch Stacy on Twitter: http://twitter.com/mitchstacy
---