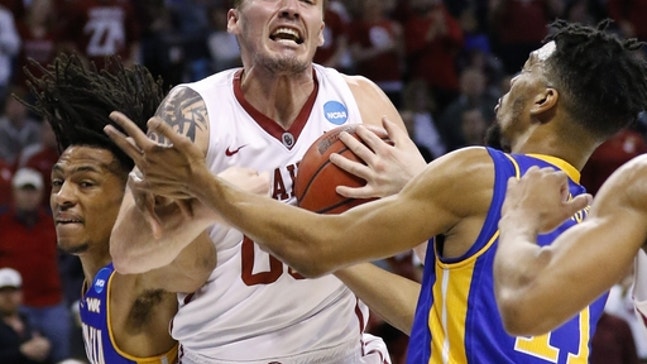 Hield scores 27, leads Oklahoma past CS Bakersfield 82-68
Published
Mar. 18, 2016 8:53 p.m. ET

OKLAHOMA CITY (AP) Buddy Hield scored 27 points to help No. 2 seed Oklahoma defeat No. 15 seed Cal State Bakersfield 82-68 Friday in the first round of the NCAA Tournament.
The senior guard made 8 pf 14 shots, including 3 of 6 3-pointers.
Isaiah Cousins scored 16 points and Jordan Woodard added 15 for the Sooners (26-7), who made 11 of 20 3-pointers and shot 50 percent overall.
Oklahoma enjoyed a homecourt advantage at Chesapeake Energy Arena, just a half hour's drive north of their Norman campus. The Sooners advanced to play No. 10 seed Virginia Commonwealth, which defeated Oregon State 75-67 earlier in the day.
Aly Ahmed had 16 points and eight rebounds, Kevin Mays had 14 points and eight rebounds and Dedrick Basile added 13 points for Bakersfield (24-9), the Western Athletic Conference Tournament champions.
The Sooners won, despite making just 15 of 25 free throws.
---
Follow Cliff Brunt on Twitter: www.twitter.com/CliffBruntAP .
---