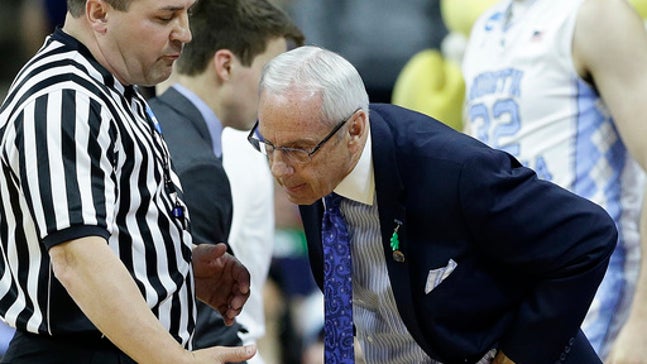 Friars relying on Dunn-Bentil duo vs. top-seeded Tar Heels
Published
Mar. 18, 2016 7:44 p.m. EDT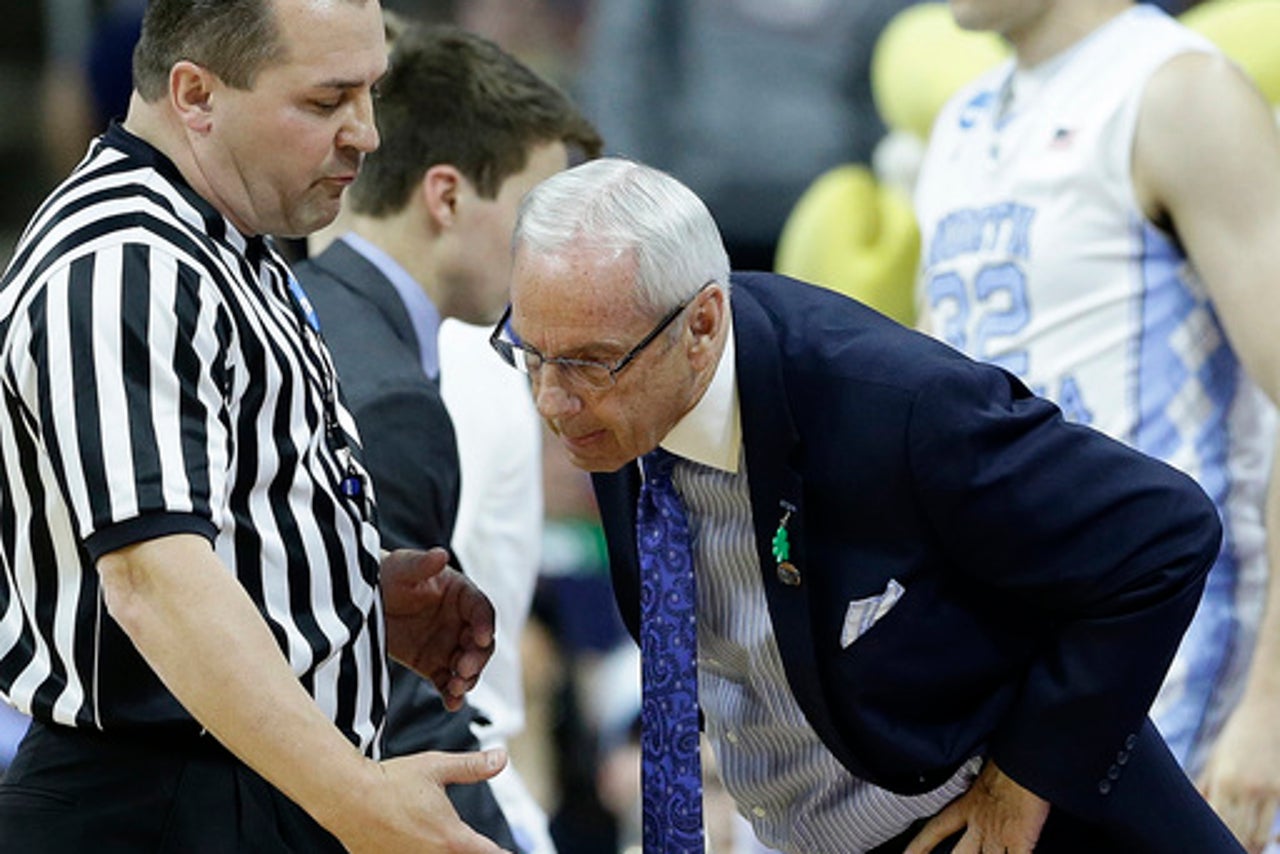 RALEIGH, N.C. (AP) Kris Dunn and Ben Bentil have been the high-scoring 1-2 punch powering Providence's offense all year, guiding the Friars to another 20-win season and their first NCAA Tournament win in nearly two decades.
The challenge now is to put up enough big numbers for the ninth-seeded Friars to have a shot at upsetting No. 1 seed North Carolina in the Tar Heels' home state in Saturday's second round of the East Region.
''We've had it all year like that,'' Providence coach Ed Cooley said Friday. ''We're not going to change. We are who we are. They are who they are.''
That dynamic certainly creates an interesting conflict. Providence (24-10) centers its attack largely on two big scorers while North Carolina (29-6) boasts a deep roster with a wealth of potential double-figure scorers on any night.
The 6-foot-9 Bentil is averaging 21.1 points and the 6-4 Dunn - the Big East player of the year - is averaging 16 points. The two account for nearly half of Providence's points and made shots as well as 57 percent of their made free throws this year.
They had 35 of Providence's 70 points in the first-round win against Southern California on a last-second basket from Rodney Bullock.
''I tell them if they don't do it, we're not going to win,'' the fifth-year coach said their scoring load all year. ''I don't ask them. The one thing you don't do is ask 18- to 22-year-olds (anything).''
The Tar Heels were feeling good about their defensive play after a three-game run to the Atlantic Coast Conference Tournament title last week. But some familiar issues that have plagued them over much of the past two years - namely a lack of a defensive edge - resurfaced in the first half of Thursday's opener against 16-seed Florida Gulf Coast.
The Eagles shot 60 percent in the first half and trailed just 41-40 at the break before the Tar Heels roared out of halftime to turn it into a rout.
Bentil and Dunn are capable of taking advantage if UNC repeats that flat defensive start.
''Those are two pros,'' said UNC sophomore Theo Pinson, one of the team's top perimeter defenders. ''You just have to go out there and try to contain them as much as you can. We've been doing that all year basically with it going through the ACC. We've been playing a lot of pros. Those guys are right up there with them.''
---
Some things to know about Saturday's Providence-North Carolina matchup:
HOMECOURT EDGE: The Tar Heels are 32-1 in home-state NCAA games with the only loss coming in 1979. And they're playing roughly 30 minutes from their Chapel Hill campus, so expect another blue-clad crowd. ''That's kind of what you expect pretty much at home, I guess,'' Providence sophomore Kyron Cartwright said.
CONFIDENCE BOOST: Providence hadn't won an NCAA game since 1997 before the USC win. Cooley is hoping the momentum carries over. ''It's one going down in history for us,'' Dunn said of the win.
JUMPSTARTING MEEKS: UNC junior forward Kennedy Meeks struggled in the Florida Gulf Coast game, looking slow to get off the ground and having shots blocked by smaller players while scoring four points on 2-for-9 shooting. Meeks sounded ready to move on, noting that his performance ''looks bad'' on film but adding: Saturday ''will be better though. Trust me.''
3-POINT SHOOTING: Neither team is a great outside-shooting club. Providence is shooting 32.3 percent from 3-point range, while UNC is shooting 31.5 percent. But they combined to make 16 and shoot 36 percent in their opening-round games. Of note, UNC's senior Marcus Paige - who has struggled with his shot for much of the year - has had some big scoring games in this arena against rival North Carolina State.
FAMILIAR FACES: The Tar Heels and Friars are meeting on the tournament's first weekend for the second time in three years. UNC won that matchup as a No. 6 seed, edging the 11th-seeded Friars 79-77 in the 2014.
---
Follow Aaron Beard on Twitter at http://www.twitter.com/aaronbeardap and the AP's college basketball site at http://collegebasketball.ap.org
---