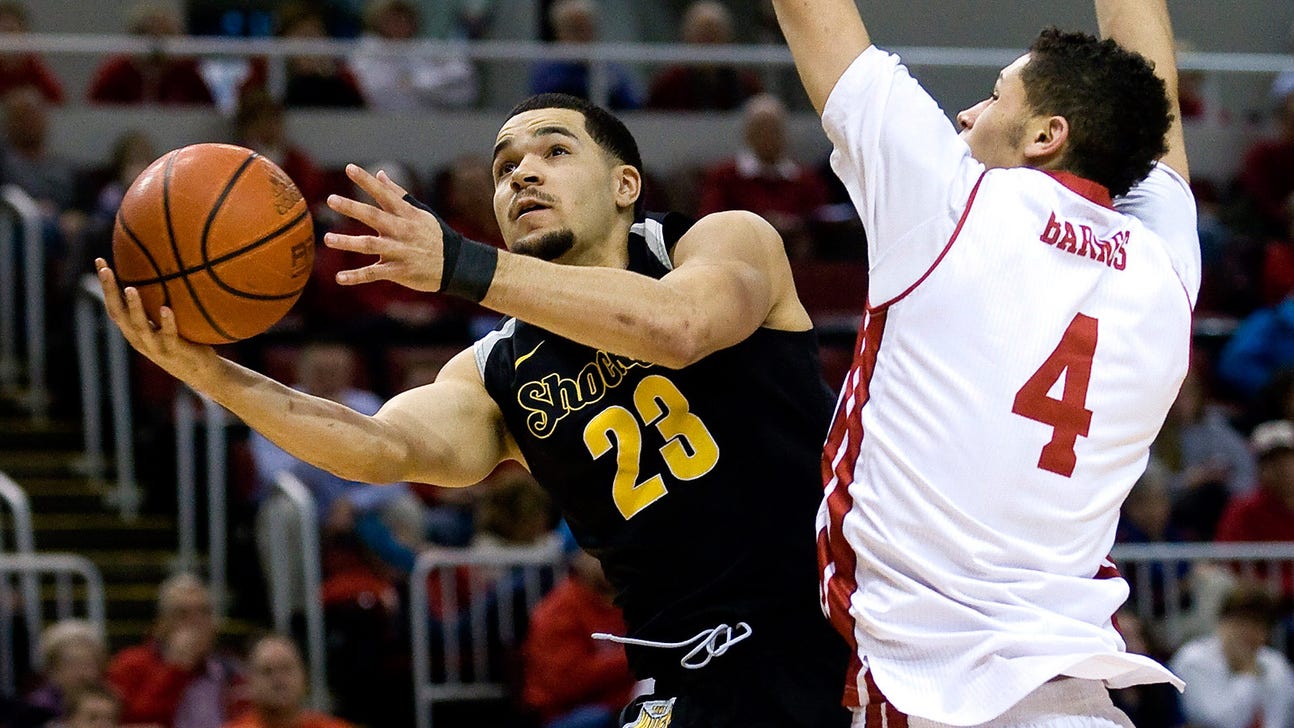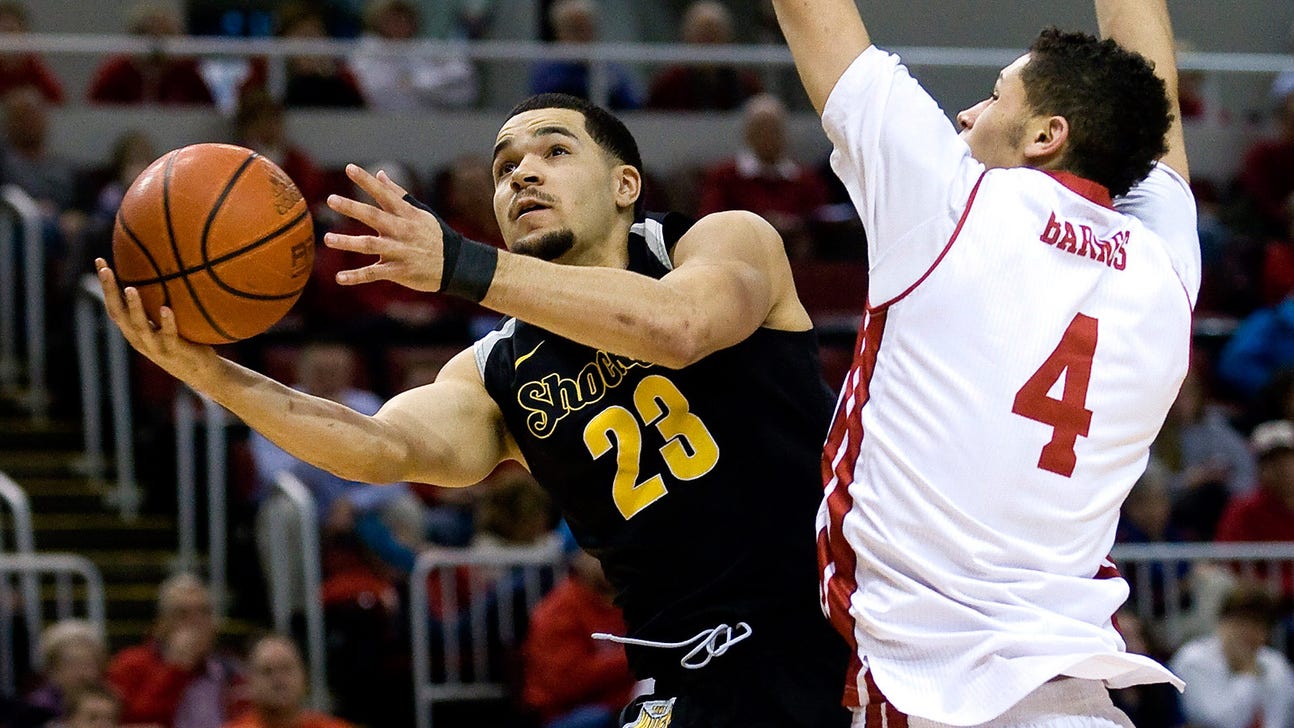 Fred VanVleet clutch at line to help No. 16 Wichita State beat Bradley
Published
Feb. 4, 2015 11:29 p.m. ET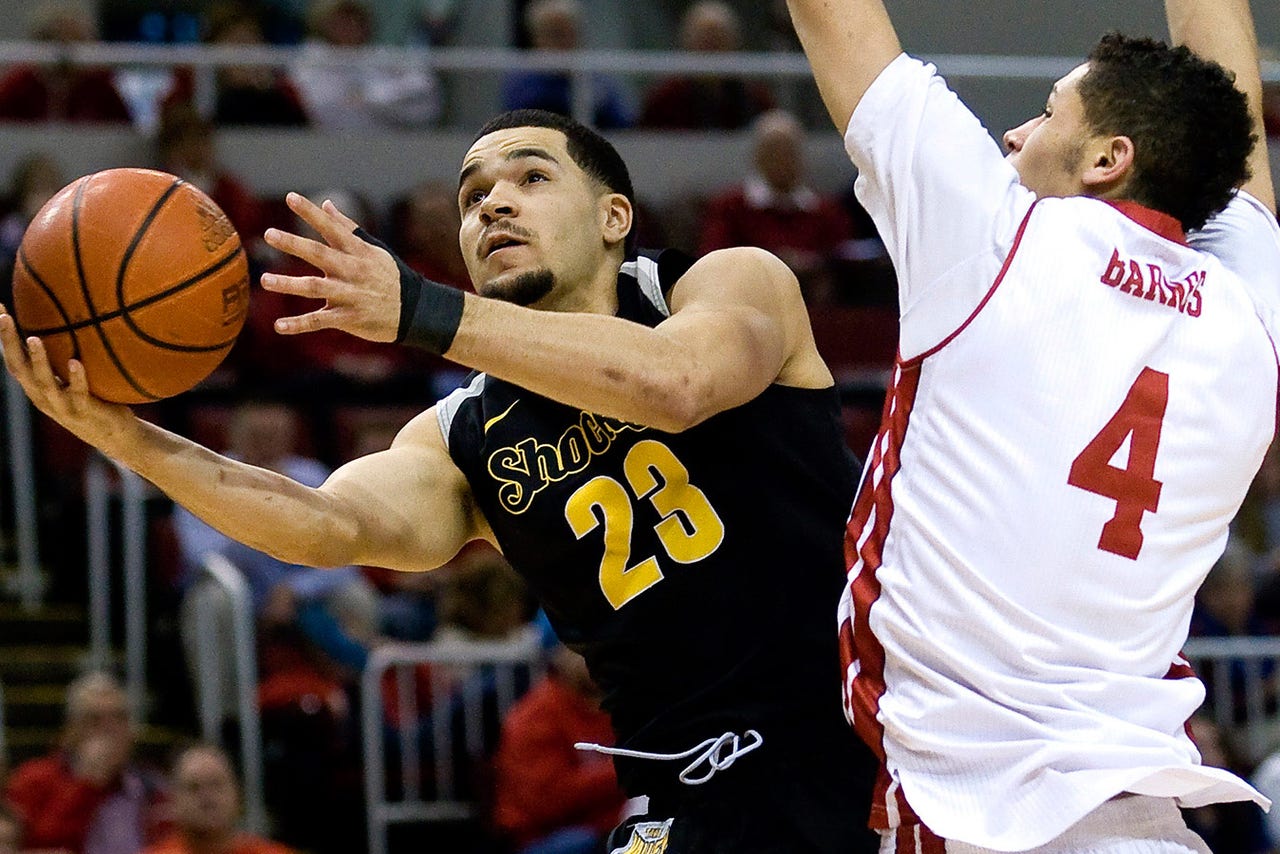 Wichita State appeared to be on its way to an easy win Wednesday night before it struggled to score down the stretch.
Fred VanVleet then stepped up at a critical time for the Shockers.
VanVleet made two free throws with 4.6 seconds left, and No. 16 Wichita State held on for a 62-59 win at slumping Bradley.
"At one point, you think the game is over," Wichita State coach Gregg Marshall said. "Then it's not over. That's to their credit."
The Shockers went without a field goal for the final 12 1/2 minutes in their first game since Saturday's 70-54 loss at Northern Iowa. After VanVleet's clutch foul shots, Evan Wessel stole Bradley's ensuing inbounds pass near midcourt.
Ron Baker had 14 points, five rebounds and five assists for the Shockers (20-3, 10-1 Missouri Valley), who led 35-22 at halftime. Tekele Cotton and Darius Carter had 10 points apiece.
Bradley (7-17, 2-9) has lost three in a row and eight of nine. Tramique Sutherland scored 18 points for the conference's last-place team.
On the Braves' last inbounds play, Marshall said the Shockers wanted to stop Sutherland from getting the ball.
"They had to make a different decision," Marshall said. "And not a great one."
After saying he had no regrets about the game, Bradley coach Geno Ford thought of one.
"Hindsight is 20-20," he said of the final play. "I wish we didn't go long there."
The Shockers were close to 60 percent shooting for the game, with assists on 14 of 20 baskets, before missing their last nine attempts during the prolonged field-goal drought and sinking to 47.6 percent (20 of 42).
"Just man-to-man," Marshall said of Bradley's defense. "They did the same thing at our place. We had trouble scoring."
The Braves trailed 59-51 with 3:02 remaining, but Donte Thomas made two foul shots and Josh Cunningham had a big dunk, sparking an 8-1 run. Sutherland's two foul shots with 5.1 seconds left got Bradley within one.
Wichita State has won 28 of its last 29 Missouri Valley games.
Bradley senior Auston Barnes had 13 points, 10 rebounds and three steals. Reserve Omari Grier added 12 points.
VanVleet, limited to seven first-half minutes by foul trouble, finished with eight points.
TIP-INS
Wichita State: Marshall used 11 players in the first half. Eight scored. ... The Shockers have won their last 11 games against the Braves, including a 63-43 win on Jan. 7.
Bradley: Ford dropped to 44-79 in four years with the Braves.
OF NOTE
Bradley outrebounded Wichita State 36-32, but the Braves shot 35.7 percent (20 for 56) from the field. 
---