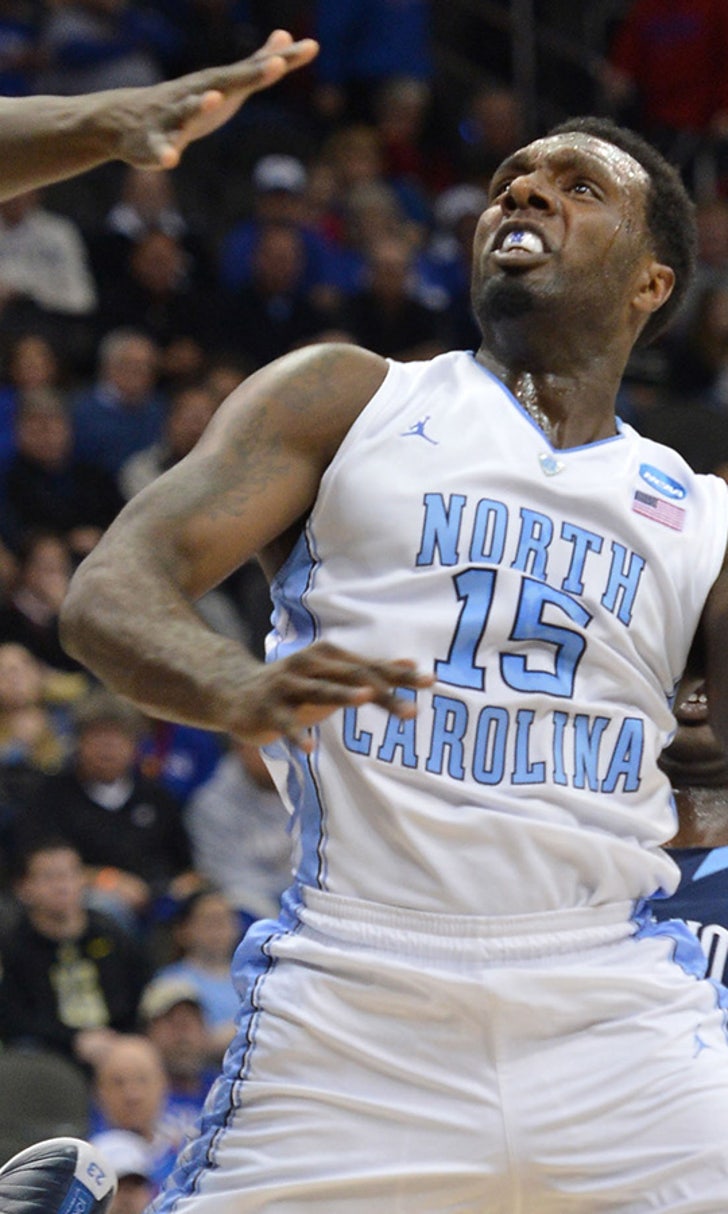 Forgrave: Hairston's loss may actually be a win for UNC
BY Reid Forgrave • December 20, 2013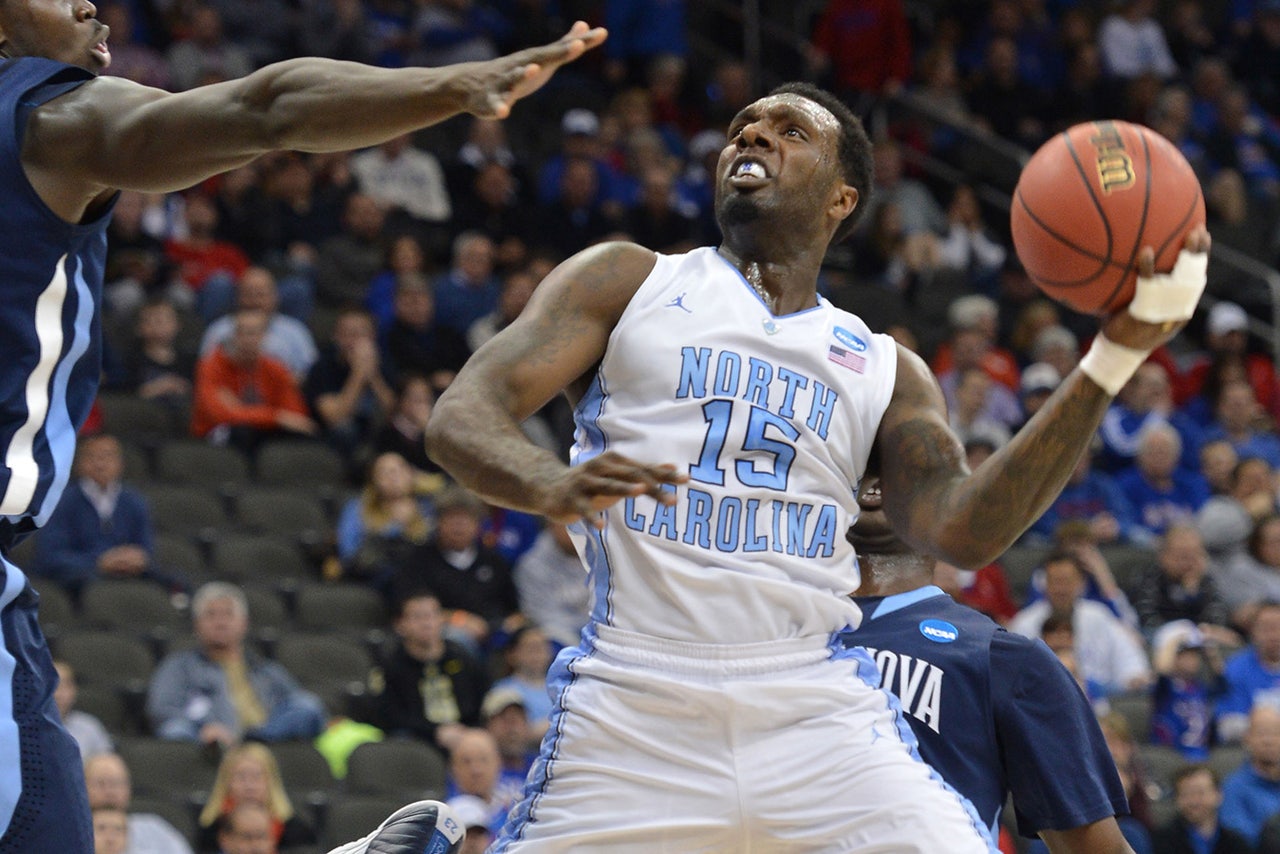 No team in college basketball has been more inexplicable this season than North Carolina. Over the past few weeks, several coaches around the game have reiterated this obvious fact to me.
It's easy to explain away how Kentucky, a ridiculously talented team that had some of us exuberantly talking about the possibility of an undefeated season, has stumbled out of the gate with losses in all three of its games against ranked opponents. It's so easy that you can boil down an explanation to one word: freshmen. (You could also point to that brutal schedule.) Ditto for the hiccups at youth-dominated Kansas, which beat Duke early then lost to Villanova, Colorado and Florida.
But how do you explain a team like North Carolina, with its mix of youth and experience leading it to one of the most up-and-down beginnings in Tobacco Road memory? Lose to Belmont at home, then beat defending champ Louisville a week later. Lay an egg on the road against UAB, then blow top-ranked Michigan State out of the water three days later. Come out guns blazing in beating Kentucky but play without intensity in a loss to Texas.
My UNC theory went like this: As the Tar Heels awaited the results of a joint review by the university and the NCAA on the many travails of junior guard P.J. Hairston, this was a team without an alpha dog and therefore a team without an identity.
That limbo ended Friday, when the school announced it will not seek Hairston's reinstatement from the NCAA, thus ending his UNC basketball career.
"Unfortunately P.J. made a number of mistakes that placed his eligibility at risk, and the university's joint review with the NCAA made it clear that seeking reinstatement for P.J. would not be possible," UNC athletic director Bubba Cunningham said in a statement. "The university thanks him for his contributions to Carolina basketball."
Those mistakes? They form a laundry list. In May, he was cited for speeding. In June, he was pulled over and cited for possession of marijuana and driving without a license; those charges were dismissed the next month when Hairston completed a drug assessment. Perhaps the bigger problem in regard to eligibility was that at both traffic stops he was driving rental cars linked to or rented by a local party promoter who is a convicted felon. Then in July Hairston was suspended indefinitely by head coach Roy Williams after he was cited for speeding and careless and reckless driving, caught going 93 miles per hour in a 65-mile-per-hour zone. (He was driving his girlfriend's car.) Hairston has been back with the team at practice since September but had yet to play in a game this season.
You could call this a self-inflicted tragedy in this young man's life. After a breakout year in 2012-13, when he led Carolina in scoring and emerged as one of the nation's better 3-point shooters - his 89 threes were second in UNC history for one season - now he's on the outside looking in for the upcoming NBA draft. A season that might have been a tryout to become an NBA first-rounder took an embarrassing turn toward a future that's uncertain at best.
But what does his permanent loss mean for the team that had to dismiss him in the wake of these off-court missteps?
Though I don't think Ole Roy is jumping with joy that his leading returning scorer is off the team, I'm not so sure this is a basketball tragedy for North Carolina.
Compare this to what Texas dealt with last season with the investigation of dynamic point guard Myck Kabongo receiving impermissible benefits. He was initially suspended for the whole season, then, right before the holidays, his penalty was reduced to 23 games. The most talented Longhorn didn't join the team until mid-February, and by then Texas was far off the rails, heading toward a losing season and coach Rick Barnes' first missed NCAA tournament in his 15 years at Texas. The locker room seemed to collapse upon itself. Barnes' team got a complete facelift this season - of its four leading scorers from last year, two transferred and two went pro, leading to dampened expectations and rumors of Barnes' job being in jeopardy - yet Texas has had fantastic results so far, starting 10-1 and preparing to enter the top 25 after beating 14th-ranked Carolina this week.
I don't see this Carolina team falling apart like last year's Texas team did.
First, it now has have a permanent resolution to the Hairston debacle before conference play starts. Instead of having to integrate a star player into the rotation in mid-February as Texas did, this Carolina team now will be the same Carolina team at the end of the season. The Tar Heels have time to adjust to playing together.
More important, these players have unexpectedly begun to find an identity without Hairston. Playing mostly out of his typical point guard position, sophomore Marcus Paige has become a legitimate star, dropping threes at a 40 percent clip and averaging 19.6 points and 4.1 assists. James Michael McAdoo has played well enough this season, averaging 13.5 points and 5.4 rebounds and proving to be a more reliable player when the lion's share of the spotlight isn't directly on his head.
And then there's bruising sophomore Brice Johnson, whose 7.1 rebounds per game lead the Tar Heels. The reinstatement of senior guard Leslie McDonald will ease the pressure on Paige, evidenced by McDonald's 4-of-9 3-point shooting in his first game back after missing the first nine games for receiving impermissible benefits.
Is this a Final Four team? I don't think so. Even with Hairston in the lineup, I would've had my doubts. With much the same players last season, UNC was an 11-loss team that was an 8-seed in the NCAA tournament. That's below Tobacco Road's standards but still a decent year.
Yet with Hairston out of the lineup for good, UNC can move past the drama that could've hung over its head the entire season. It can go with what it's already proven it has, which is a team that can make some noise at the top of a very tough ACC - yes, a team that can lose to anybody but a team that can beat anybody, too.
Follow Reid Forgrave on Twitter @reidforgrave.
---