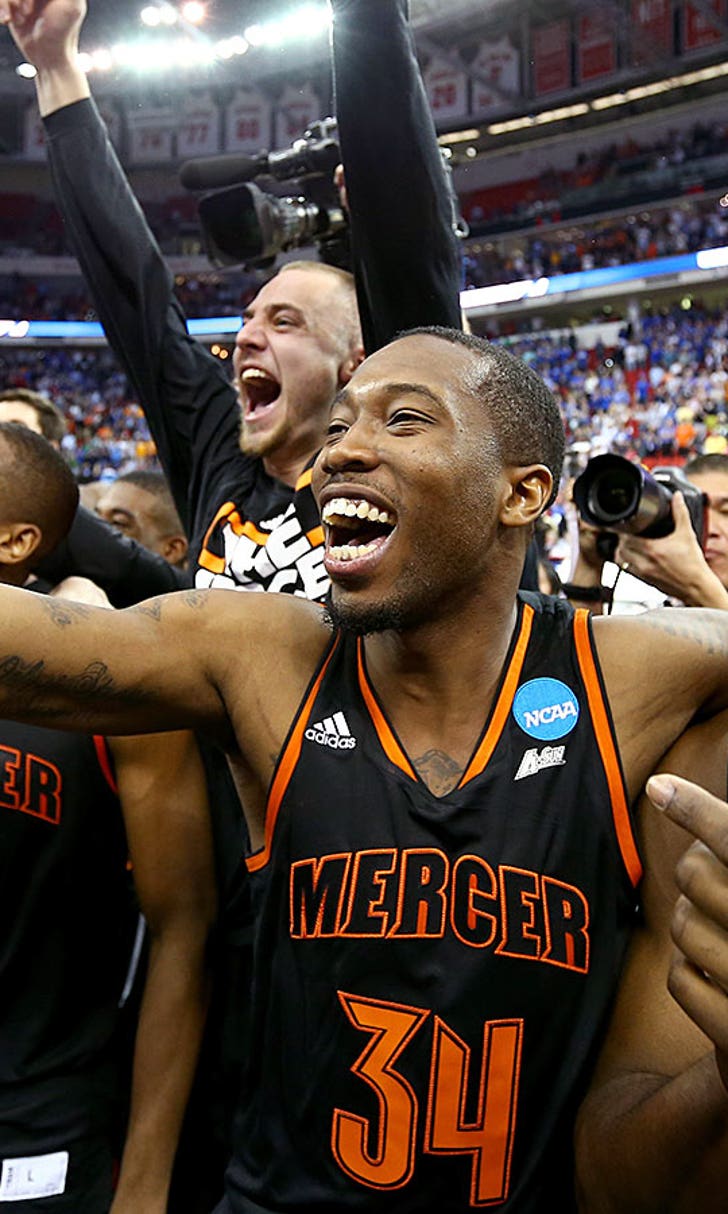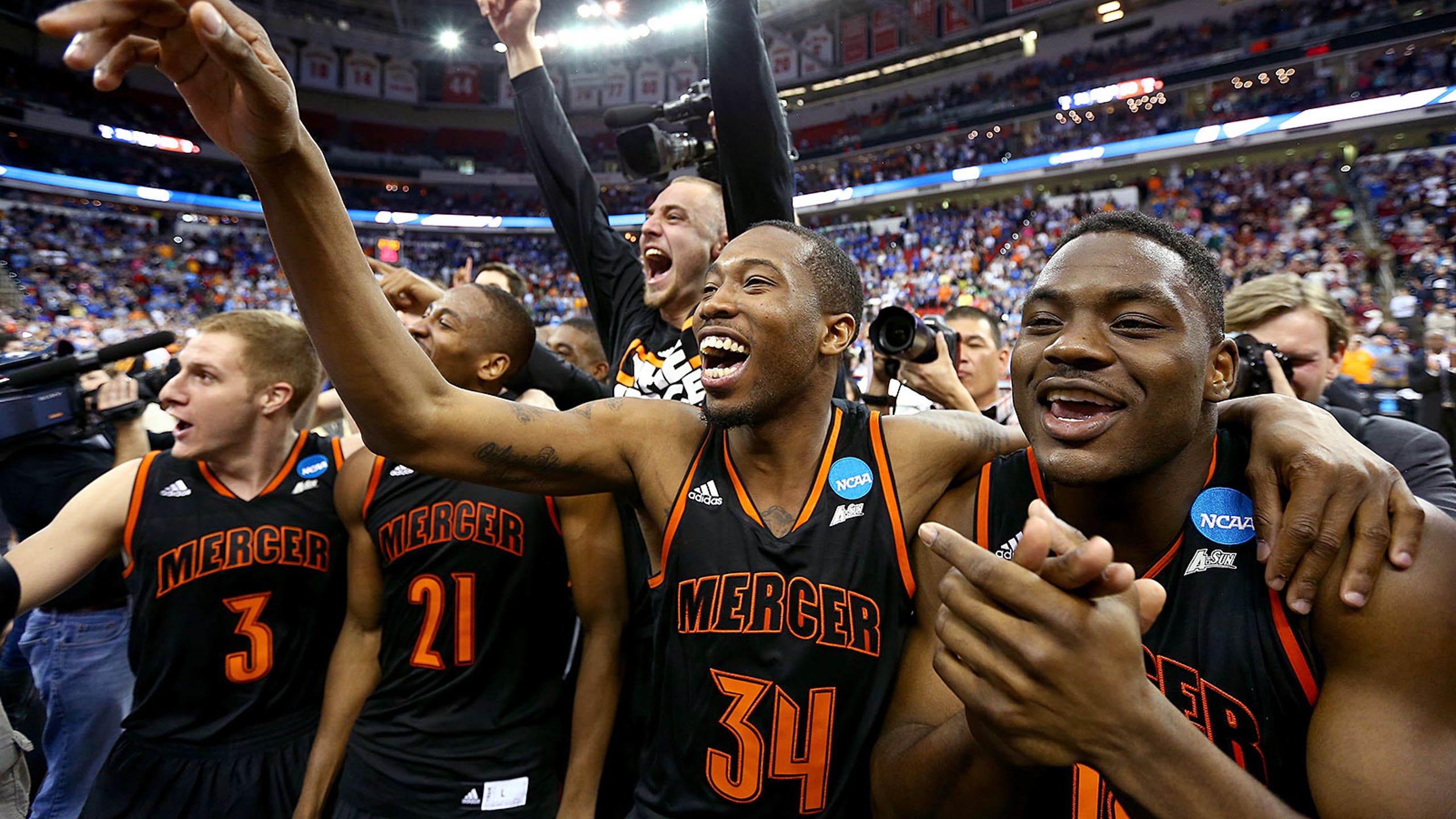 For Mercer, healing, mourning after Bryan's death begins one way: Together
BY foxsports • February 3, 2016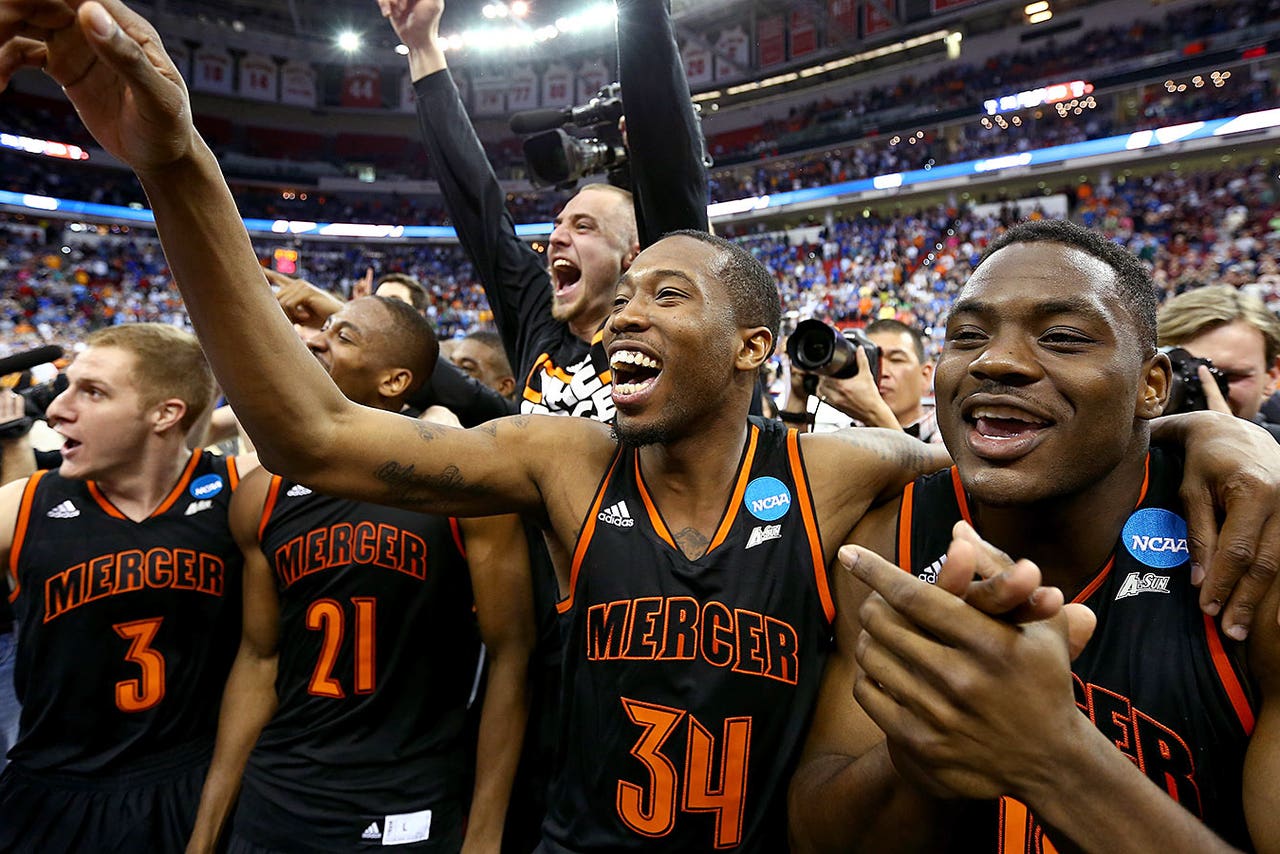 Bob Hoffman, the 58-year-old head coach of the Mercer Bears, was standing inside his home in Macon, Ga., on Wednesday evening, getting ready to attend a vigil at his team's home arena.
At that moment, Hoffman's house looked as if he'd just adopted more than a dozen 18- to 22-year-old young men. Cups were strewn everywhere. Shoes and clothes, too. It had been 24 hours since one of his players — sixth-year senior (and soon-to-be MBA graduate) Jibri Bryan — had been shot to death in the parking lot of a busy Macon convenience store. At Hoffman's house, video games had been played. Movies had been watched. Pool had been shot. Prayers had been spoken.
And grown men had wept.
It was the only thing the eighth-year head coach, who had engineered the 2014 first-round upset of Duke where Bryan had grabbed three rebounds and dished an assist, thought he could do: Bring everyone together to share in the pain. Hoffman got the call early Tuesday evening when he was on his way to his weekly radio show. Jibri (pronounced jah-BREE) Bryan, the 23-year-old guard who'd been through more knee surgeries than Hoffman could count, had been shot and killed hours before as he sat in the driver's seat of a Chevrolet Monte Carlo in the Flash Foods parking lot between campus and downtown Macon, according to reports.
As of Wednesday night, police have arrested one man, 24-year-old Jarvis Miller, and charged him with murder while another man, the apparent gunman, remains at large. WMAZ in Macon reported that police know the identity of the second suspect and have a warrant out for his arrest, but have not released that person's identity to the public.
To the best of Hoffman's knowledge, Bryan hadn't been in with the wrong crowd. It was just some freak thing. Hoffman gathered the team in their locker room to break the news.
"You just don't know what to say," Hoffman told FOXSports.com on Wednesday. "You're heartbroken, but you try to be strong in the midst of it. I'm just not strong enough. Our guys were all together, and the guys just broke down. They were destroyed."
Put yourself in their shoes? You can't. A guy who'd been a program mainstay for six years (with two medical redshirts) was gone. A guy who'd been the team's most active volunteer with underprivileged youth was another victim of senseless gun violence. The team's hardest worker, someone who'd transformed his game after the injuries had taken away his natural athleticism, was suddenly erased. You don't prepare for this. You can only react.
After Hoffman broke the news, Stephon Jelks, a sophomore forward, gathered the entire team together in the middle of the basketball court. He led the team in prayer: A prayer to remember their friend, a guy that their coach called "the most caring guy on our team." The team prayed for strength and courage for Bryan's family.
Hoffman thought of only one thing he could do: Gather your stuff, boys. The team would spend the night at coach's house, sleeping on couches and on guest beds and on floors, talking, laughing, weeping, remembering.
"It was a long, long night," Hoffman said, shortly before taking the team to the vigil. "They were talking about things they remembered. Some of them were just figuring out the best way to get through that moment and get on to the next one.
"I had to just be an encourager, to just be there for them, love them, care for them," he continued. "Just try to be the best friend I can to them, because I need their friendship now, too. We all need each other."
So Hoffman told his players to come to his home. They needed to be together on Tuesday night. On Wednesday night after the vigil, they all would come back, basketball players strewn about the house, pastors visiting, college kids praying.
"Going from laughing to weeping to almost rejoicing, but knowing how tough the days ahead will be," Hoffman said. "If you choose to dwell on just the bad stuff, you get bogged down. We're trying really hard to rejoice in the midst of this, of who he was and how he lived.
"I know we're promised in Scripture that there will be trouble in this life. It's a broken world. All we can do is wake up every day and try to live our lives pleasing God — knowing there will be tough circumstances, and when they do come, knowing you'll have somebody you can lean on. That's the blessing. Scripture promises us there will be trouble. I wish it were different. That's something I'm going to ask Him someday: 'Why?'"
Follow Reid Forgrave on Twitter @reidforgrave or email him at ReidForgrave@gmail.com.
---