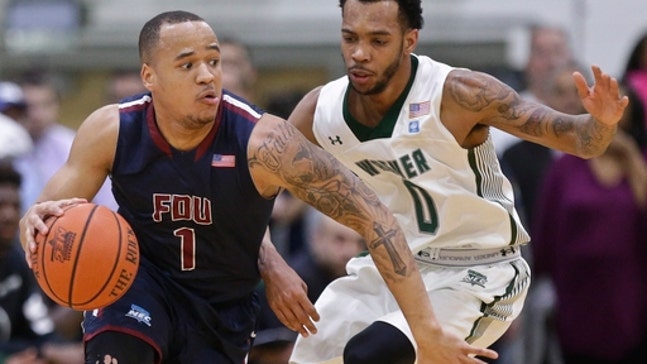 Florida Gulf Coast-Fairleigh Dickinson Preview
Published
Mar. 14, 2016 8:27 p.m. ET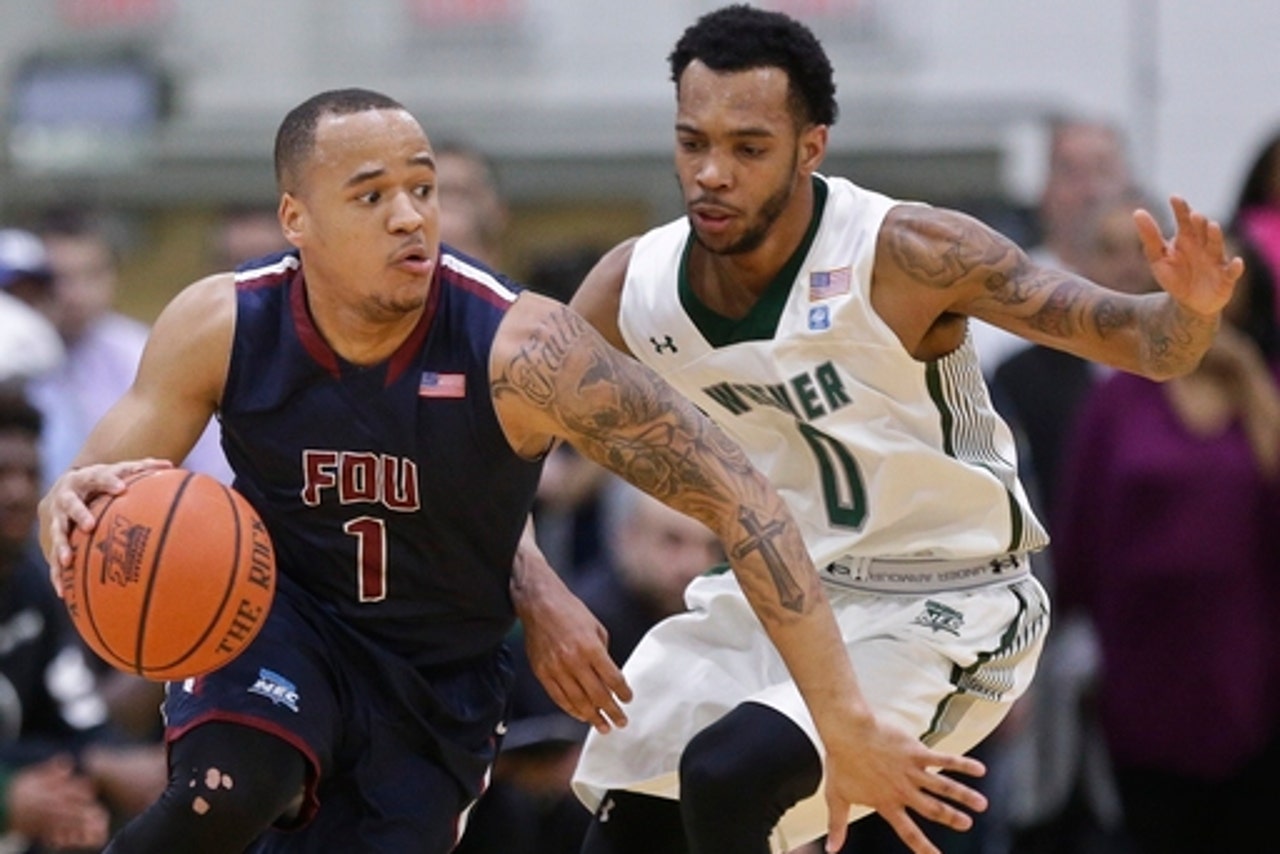 DAYTON, Ohio (AP) The ''Dunk City'' darlings from Florida Gulf Coast University are back in the NCAA Tournament.
The Eagles (20-13) return to the tournament for the first time since they became national sweethearts - boosted the profile of the Fort Myers, Florida school - with an improbable Sweet Sixteen run as a No. 15 seed in 2013.
''It's a sexy opponent,'' said Greg Herenda, whose Fairleigh Dickinson team will play Florida Gulf Coast in a First Four game Tuesday night. ''The name is out there. They had an incredible run. And now they're a totally different team, but a very, very good team.''
The third-year Knights coach brings one of the youngest teams in the country to the tournament from Teaneck, New Jersey, thanks to topping Wagner in the Northeast Conference tournament.
With no seniors on the squad, Fairleigh Dickinson (18-14) is paced by sophomore Darian Anderson, who led a quartet of second-year Knights who averaged in double figures this season.
''Being sophomores, we knew we had to pick it up (because) the coach looks at it as like we we're seniors,'' said guard Stephan Jiggetts. ''We weren't the typical sophomores you would see.''
Florida Gulf is led by junior forward Marc-Eddy Norelia, who averaged 17.2 points and 9.2 rebounds per game for the Atlantic Sun conference champs.
Coach Joe Dooley, the longtime Kansas assistant who took over Florida Gulf Coast the year after its Cinderella run, said it's time for this year's team to make its own reputation.
''We tell our guys, listen, they started something we need to keep going,'' he said. ''And it's on your shoulders to keep (up) expectations, and hopefully to keep this program going in the right direction.''
The winner of Tuesday's game moves on to play North Carolina, the No. 1 seed in the East Regional.
Here are five things to watch in their First Four game:
---
CONSISTENT SUCCESS: Florida Gulf Coast University has played Division I basketball since 2007 and has been post-season eligible for only the past four. Still it has won 20-plus games for in all four of those seasons. The Eagles beat Stetson in the Atlantic Sun tournament final to earn a ticket to the tournament.
---
ON THE RISE: Fairleigh Dickinson struggled to an 8-21 record last year and was picked to finish near to the bottom of the Northeast Conference at the start of this season. Herenda says his team earned the respect of people in New Jersey this season, now he wants to earn the respect of the nation.
---
THEY'VE BEEN HERE BEFORE: Fairleigh Dickinson has appeared in the NCAA Tournament five times dating back to 1985. The last time was 2005. It has yet to win a game in the tournament. FGCU is making its second appearance after stunning Georgetown and San Diego State in 2013 and earning the ''Dunk City'' moniker. It was the only 15th seed to ever advance to the Sweet 16.
---
SUPER SOPHOMORES: 96 percent of Fairleigh Dickinson's scoring this season came from sophomores or freshmen. That's 2,402 of the team's total 2,493 points. The four sophomore starters accounted for 67 percent of the scoring, led by Anderson (15.4 ppg), Earl Potts Jr. (14.7), Marques Townes (11.4) and Jiggetts (11.2).
---
BIG MEN INSIDE: Among the starters, Florida Gulf Coast has a size advantage, led by the frontcourt tandem of Norelia (6-foot-8) and Demetris Morant (6-foot-9). Fairleigh Dickinson freshman forward Mike Holloway is listed at 6-foot-7.
---