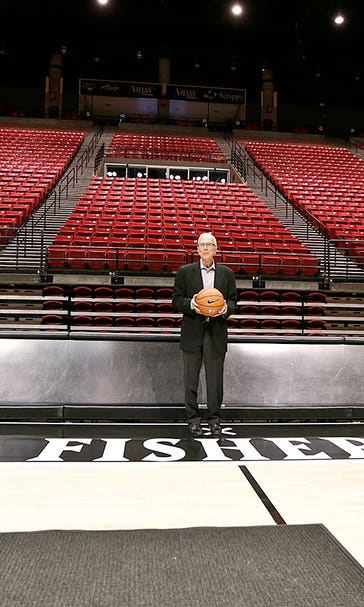 Fisher will now coach on court with his name on it
October 29, 2015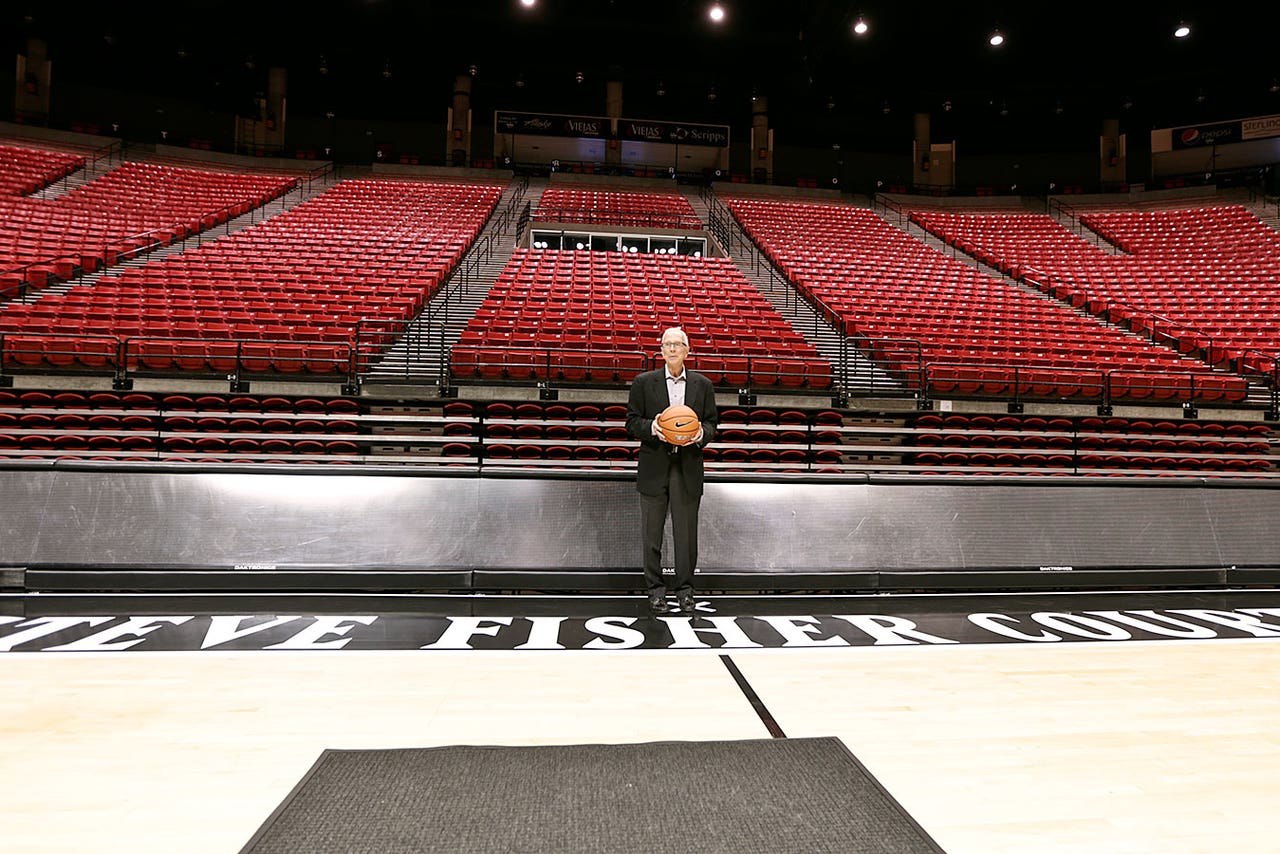 It's now Steve Fisher Court at Viejas Arena.
San Diego State named the hardwood for its coach, who's entering his 17th season leading the Aztecs.
Fisher, who has turned the Aztecs from sad-sacks into a perennial NCAA Tournament team, said Thursday he accepted the honor with "great humility and pride."
The school painted the words Steve Fisher Court on the sideline in front of the scorer's table between the benches in the arena where the Aztecs enjoy a tremendous home-court advantage.
"I don't have to tell anyone who's been in here for a game that this is big-time college basketball," Fisher said. "Our students are involved more so than any that I've seen. And it's all a part of the experience we want to give everyone. They've helped us win. We're a hard team to beat anywhere. We're almost an impossible team to beat at home."
Fisher has guided SDSU to the NCAA Tournament and won at least 23 games each of the last six seasons The Aztecs have reached the round of 32 in each of the last three tournaments and made the Sweet 16 twice since 2011.
He's 339-185 overall at SDSU, with 11 20-win seasons and two 30-win seasons. He's led the Aztecs to eight NCAA berths.
Athletic director Jim Sterk says the move has been in the works for a few years.
"With Coach Fisher it's always team-first," Sterk said. "Today it's about him and the success of his leadership and how it's brought tremendous recognition to San Diego State and the entire region."
Fisher said the honor "was a product of what I'm preaching. When the team wins, everybody's boat rises. This is about the team. Even though it says Steve Fisher Court, it's the product of the team."
Fisher won the national championship with Michigan in 1989 after he was promoted to interim head coach when athletic director Bo Schembechler found out on the eve of the tournament that Bill Frieder had accepted the Arizona State job.
---