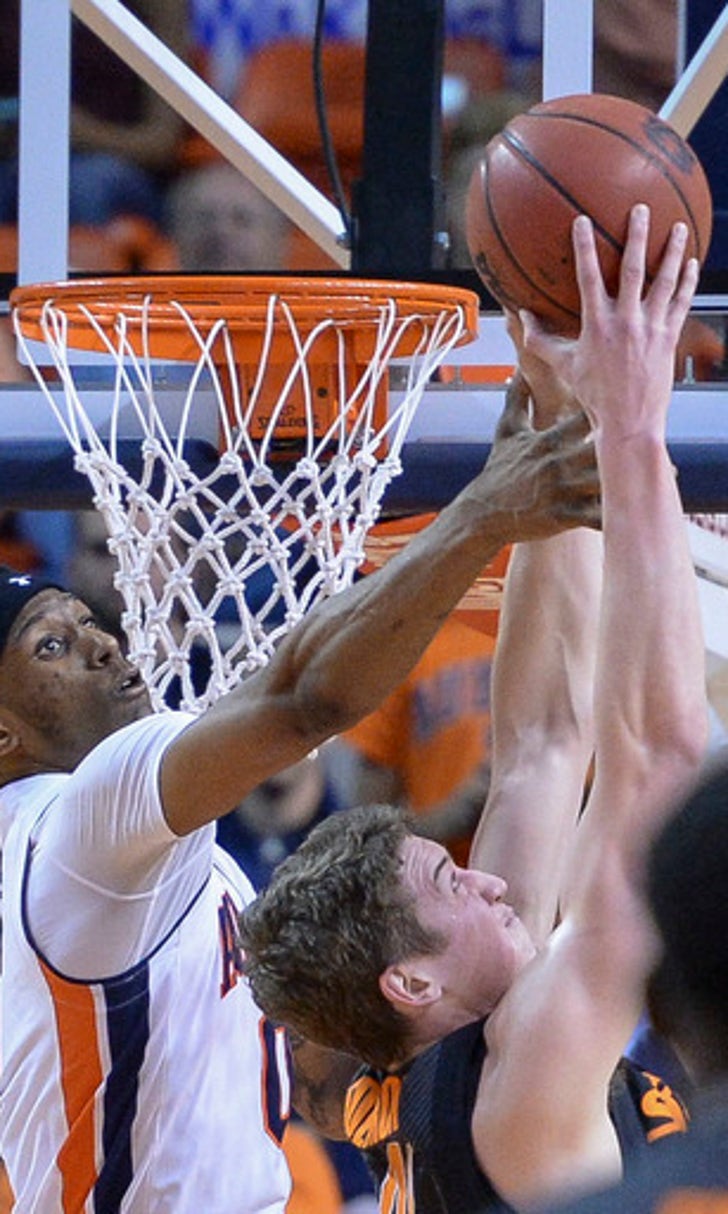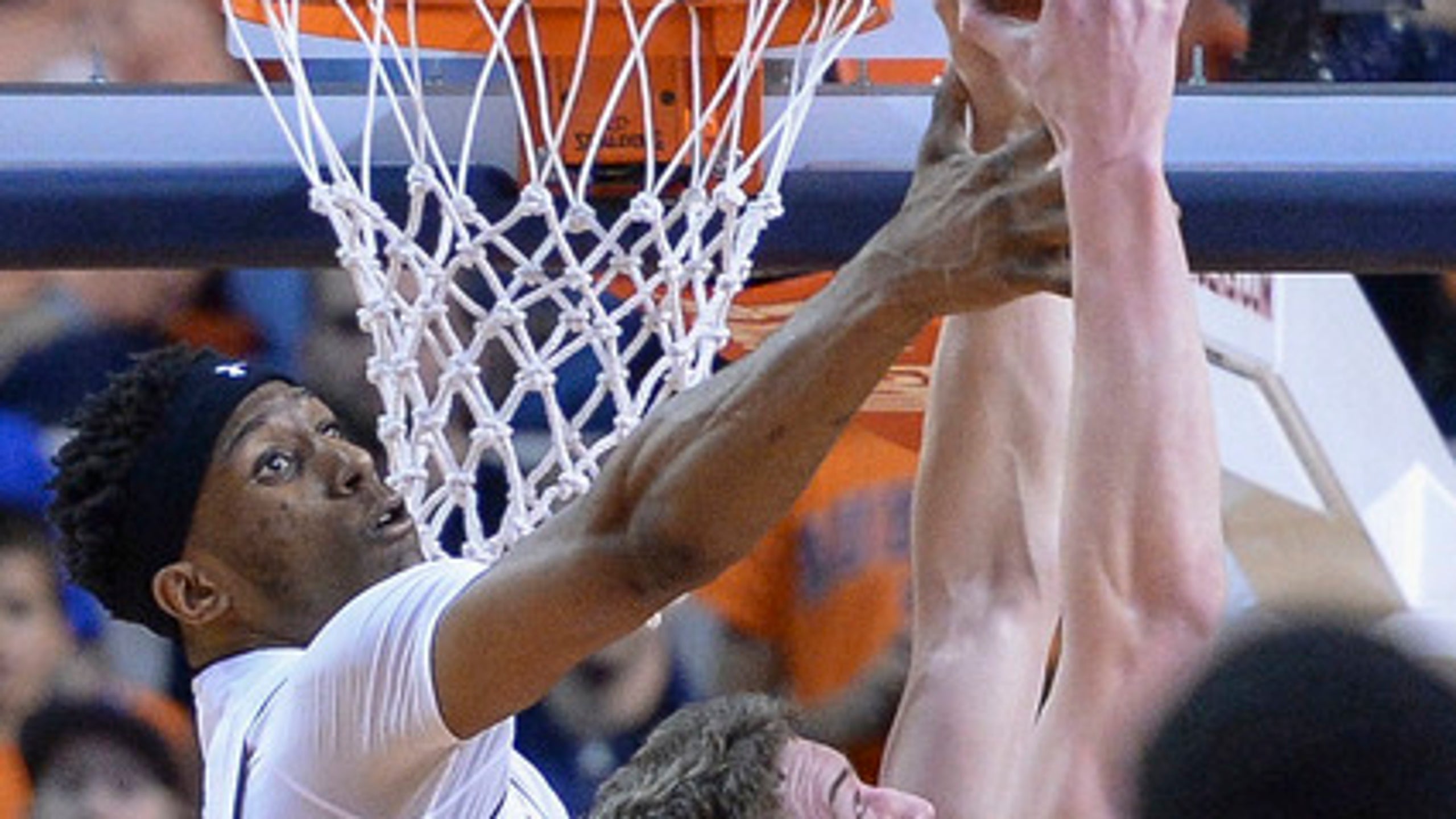 Evans, Olivier lead Oklahoma State past Auburn 74-63
BY foxsports • January 31, 2016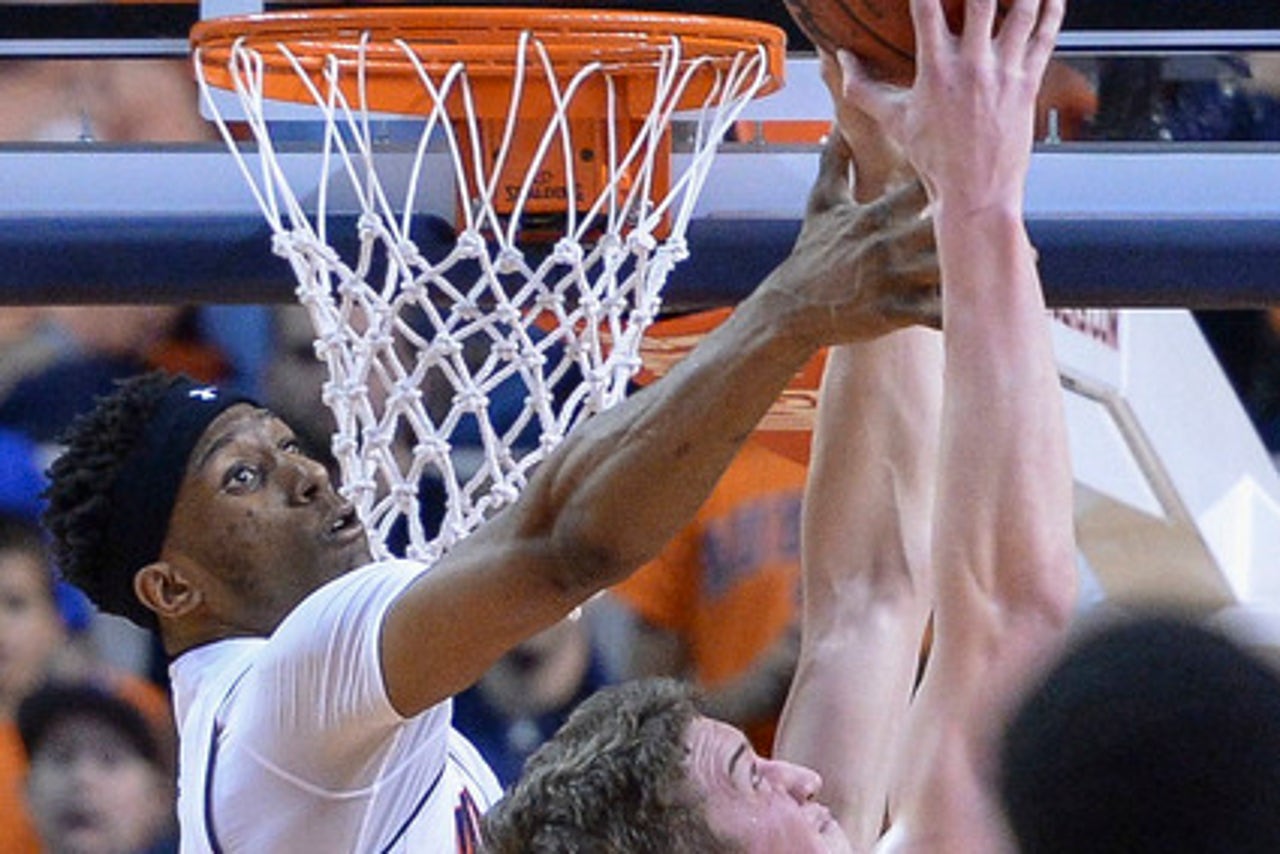 AUBURN, Ala. (AP) One of Oklahoma State coach Travis Ford's keys to beating Auburn sounded strange, if not ridiculous.
He instructed his team, if they must, to let the Tigers score layups as long as they prevented the alternative: letting Auburn bomb away from 3-point land.
The Cowboys executed it to perfection Saturday night as they dispatched Auburn 74-63 in the final game of the Big 12/SEC Challenge.
''To be able to keep them from making any (3s in the second half) is really amazing, and it was just really good of our team to pay attention to detail,'' Ford said. ''We were at the point where we were able to give up some layups.''
Oklahoma State (11-10, 2-6 Big 12) sprang out in front early on, as freshman Jawun Evans poured in five of his 21 points, which was tied for the most in the game with Auburn's Kareem Canty.
The Cowboys stretched their lead to as much as 14 points in the first half before the Tigers clawed their way back after an 11-0 run to pull within two points. A 9-2 Oklahoma State run gave the Cowboys some breathing room as they took a 40-31 lead into halftime.
Another 14-point lead for Ford's team came five minutes into the second half, and once again, Auburn chipped away until the Tigers found themselves within five points with just under 6:30 remaining.
But down the stretch, with four rotation players sitting out, the Tigers relied on Canty's heroics to push them over the top once again, but he shot just 7 of 24 for the game, including 1 of 10 from behind the arc.
''Just execution,'' Auburn coach Bruce Pearl said. ''Buy-in would be execution, and the understanding that we can't have Kareem carry us for 40 minutes. He's got to make plays to win the game, but not have to do it for the whole game. Can't do it. Other guys are going to have to step up.''
Ford consistently sent pressure on Canty throughout the night, wheeling through various players to rattle Canty and force him to change his approach to each defender.
As a result, Oklahoma State didn't allow Auburn to hit a 3-pointer in the second half. Instead, they funneled the home team into the middle of the floor where the Cowboys' size disrupted the smaller Tigers.
Along with his 21 points, Evans finished with seven rebounds and five assists to pace the Cowboys.
Chris Olivier added 16 points and a pair of rebounds, and Leyton Hammonds scored 10 before fouling out.
With the win, Oklahoma State claimed a victory in a true road game for the first time this season, and the Cowboys did it by holding on to a big lead - something they couldn't do against Baylor.
''We talked to our team a lot about how this was a big stage, being the Big 12/SEC Challenge,'' Ford said. ''I couldn't be more proud of our team to go on the road and get a big win.''
---
TIP-INS
Oklahoma State: The Cowboys now have a two-game win streak over Auburn, with their last win coming in 2006.
Auburn: The Tigers fell to 0-4 all-time at home against Big 12 teams.
MISSING BIG MAN
Auburn's Cinmeon Bowers was suspended before the game for conduct detrimental to the team. Auburn coach Bruce Pearl said he would return later in the season.
UP NEXT
Oklahoma State travels to Texas Tech on Feb. 3.
Auburn hosts LSU on Feb. 1.
---