Southeastern
Southeastern
Donta Hall scores 20, Alabama beats Southern 82-62
Published
Nov. 7, 2018 12:04 a.m. ET
TUSCALOOSA, Ala. (AP) — Alabama's first outing without Collin Sexton was a fruitful one as the Crimson Tide pounded Southern — Avery Johnson's alma mater — 82-62 on Tuesday night.
Johnson, who graduated from Southern in 1988 as the program's all-time assist leader, was honored with the Distinguished Alumni Award from the Jaguars' Alumni Association. His team put on a show for him during the contest.
Donta Hall scored 20 points and grabbed five rebounds while John Petty added 17 points.
"I thought we had momentum in the second half," said coach Johnson. "We were dominant on the backboards, but turned it over too much. I'm really proud of our team because you never know how these games can go, especially when you don't know much about the other team."
Petty splashed five 3s and Alabama had a total of four players in double figures as Galin Smith put in 10 points while Texas transfer Tevin Mack added 10 points off the bench in his debut.
Alabama led for all but 24 seconds as the Tide pounded the glass for a 45-31 advantage over Southern.
Alabama also outscored Southern in paint points with a 32-22 mark.
The two teams exchanged baskets early on, until Alabama was able to capitalize on a 12-2 run with 6:27 left in the half to put the Tide up 32-20. From there, the Tide was able to clamp down defensively and force the Jaguars to miss their last 10 attempts from the field before the half. In doing so, Alabama went on a 13-1 run to end the half and take a 45-27 lead at intermission.
BIG PICTURE
Southern played Alabama close early, but the size advantage was too much for the Jaguars. Southern also struggled shooting from 3-point range, making 3 of 17 attempts (18 percent). Eddie Reese scored 16 and Aaron Ray added 10 points.
Alabama coach Avery Johnson stressed that the Crimson Tide would do more scoring by committee with Collin Sexton moving on to the NBA after one season and Tuesday night was a good step in that direction. Herbert Jones and Alex Reese both added eight points each and Kira Lewis dished seven assists in his debut. Lewis, who reclassified to join the team this fall, earned the start with Dazon Ingram out due to an ankle injury. Johnson said of Lewis, "He's a talented kid. He's shown some ability in practice, man, that blows you away sometimes." Johnson said Ingram is still considered day-to-day.
UP NEXT
Southern is back on the road on Saturday with a trip to Baylor.
Alabama hosts Appalachian State on Sunday as a part of the Charleston Classic.
---
---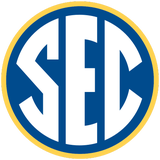 Get more from Southeastern
Follow your favorites to get information about games, news and more
---