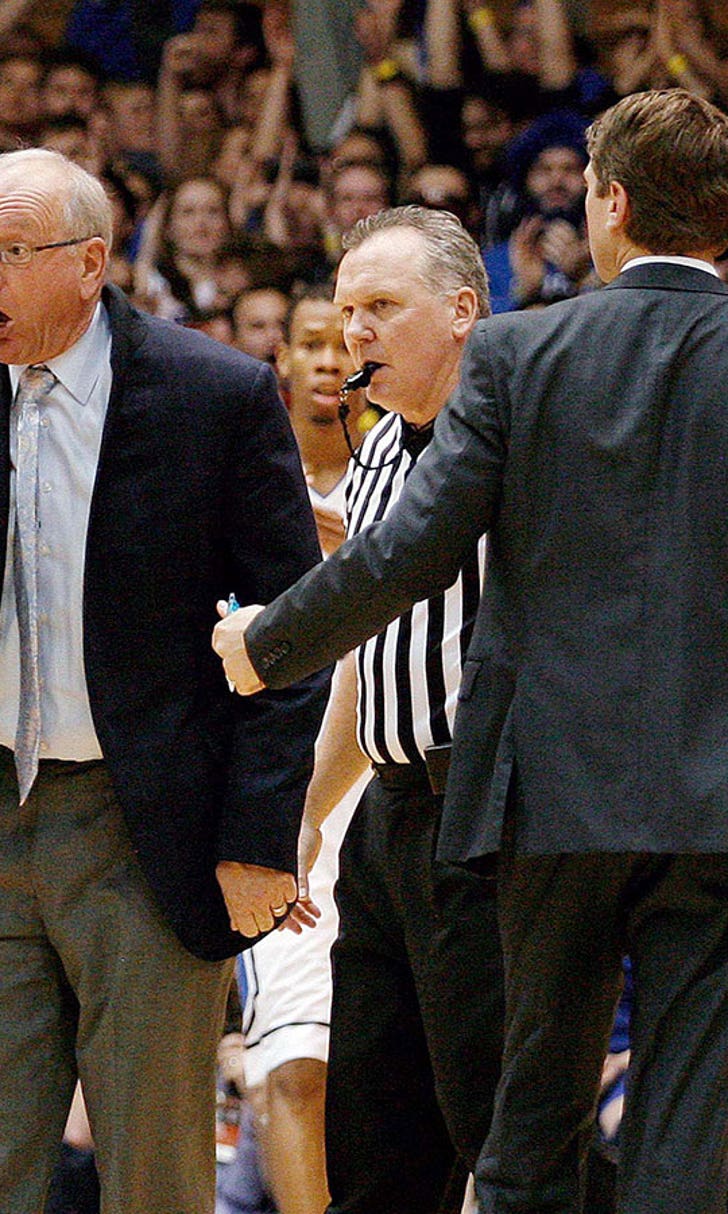 Did Boeheim's blowup over late call cost Syracuse game vs. Duke?
BY foxsports • February 22, 2014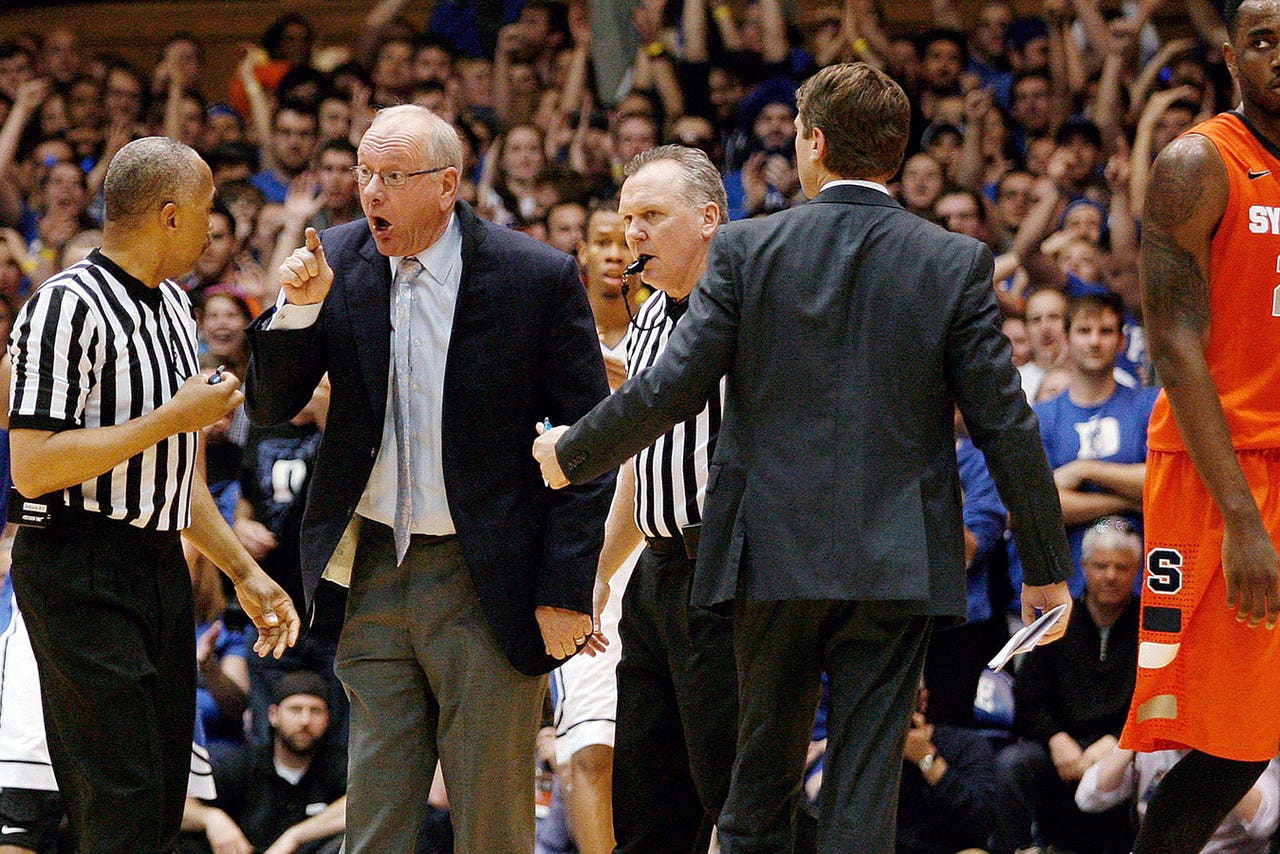 Sometimes it doesn't matter how many wins you have — a 'W' still means something.
Take for instance, Syracuse's veteran coach Jim Boeheim, who has 945 victories to his name. He was looking to add another to that lavish stat on Saturday as his top-ranked Orange visited No. 5 Duke in Durham, N.C.
Trailing by two in the final half minute, Orange senior forward C.J. Fair drove hard to the hoop looking to tie the game. Seconds before the airborne Fair shot the ball through the hoop, he crashed into Duke defender Rodney Hood, prompting official Tony Greene to call Fair for charging, negating the basket, with 10.4 seconds left.
That call set Boeheim off, earning himself a pair of technical fouls and all but putting the game on ice for the Blue Devils, who went on to win 66-60.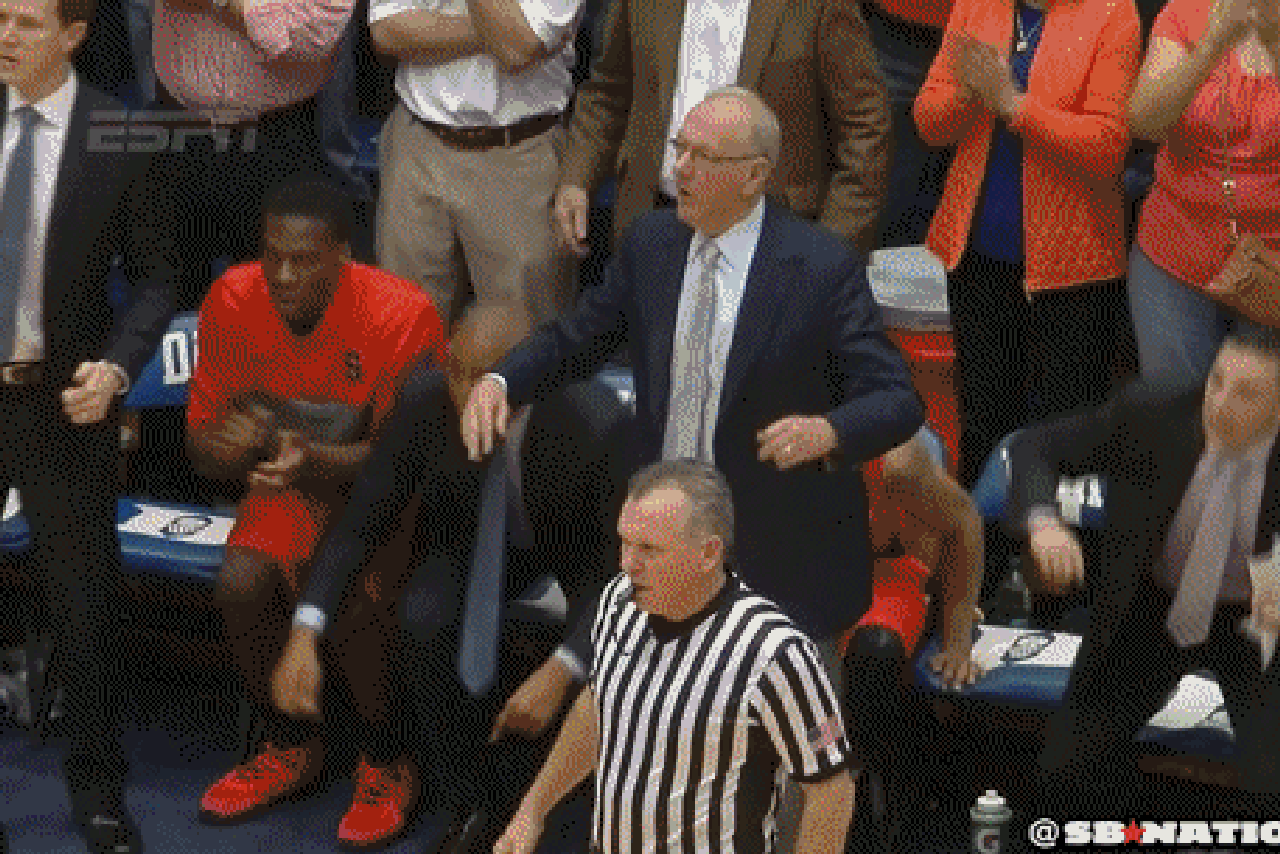 Here's the questionable play. Did the ref make the right call?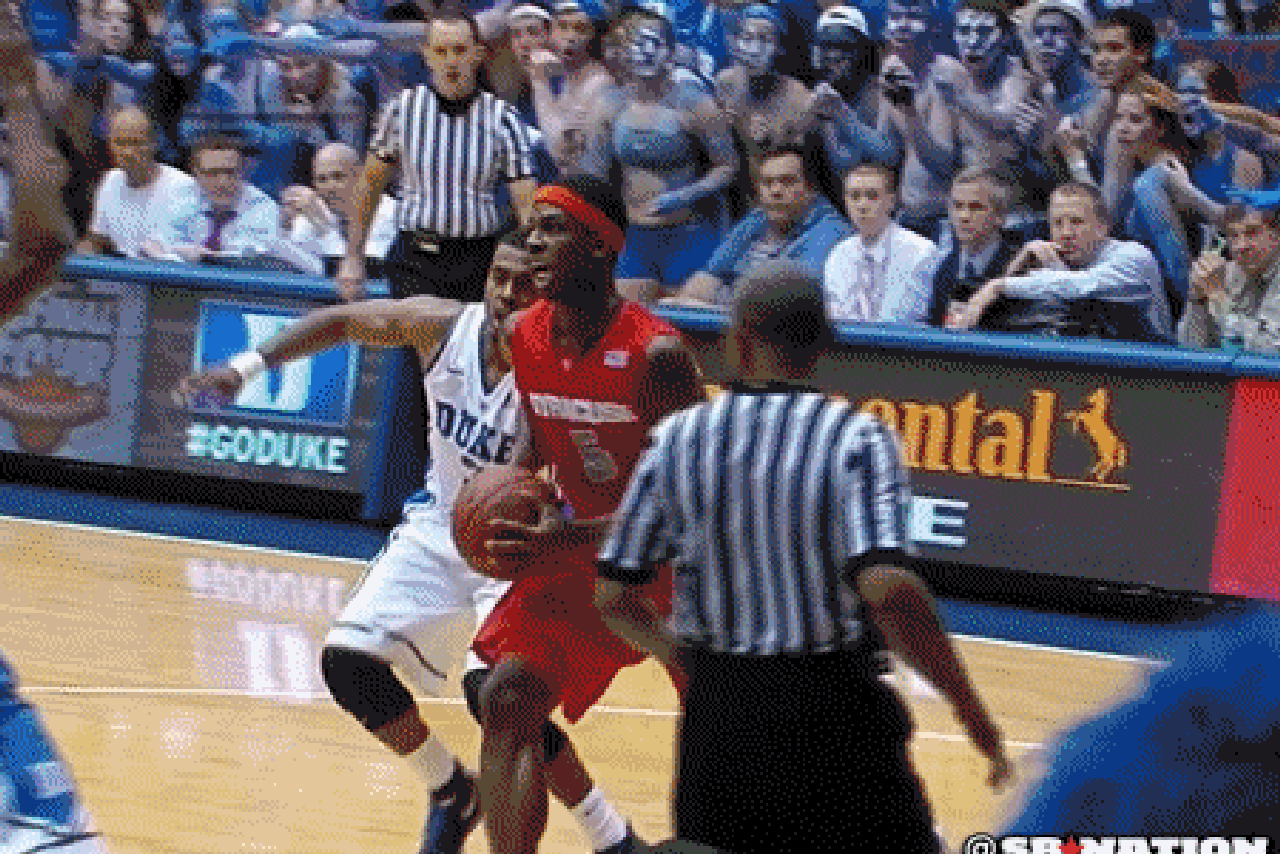 "I just thought that was the worst call of the year, that's all," Boeheim said in his postgame news conference. "I hated to see the game decided on that call."
But was it the call that decided the game or Boeheim's T's that made the difference? If Boeheim wouldn't have blown his lid, Duke would have received possession — with no foul shots — and would have had to inbound the ball with a 60-58 lead and 10.4 seconds left. Hypothetically, the Orange still would have had a chance, with anything from a steal to missed free throws keeping hopes of a win alive.
"I think maybe (if) we didn't get the techs, we probably still had a chance to win," Fair said after the game.
With the loss to Duke, Syracuse (25-2, 12-2 ACC) has dropped two in a row after opening the season 25-0. On Wednesday, the Orange suffered an overtime shocker against unranked Boston College (7-20, 3-11 after Saturday's loss at Miami).
And things don't get any easier for Boeheim and the Orange. Syracuse visits Maryland (15-12, 7-7) on Monday night and ACC frontrunner Virginia (23-5, 14-1) next Saturday.
Boy, that escalated quickly.
(h/t: sbnation for gifs)
---