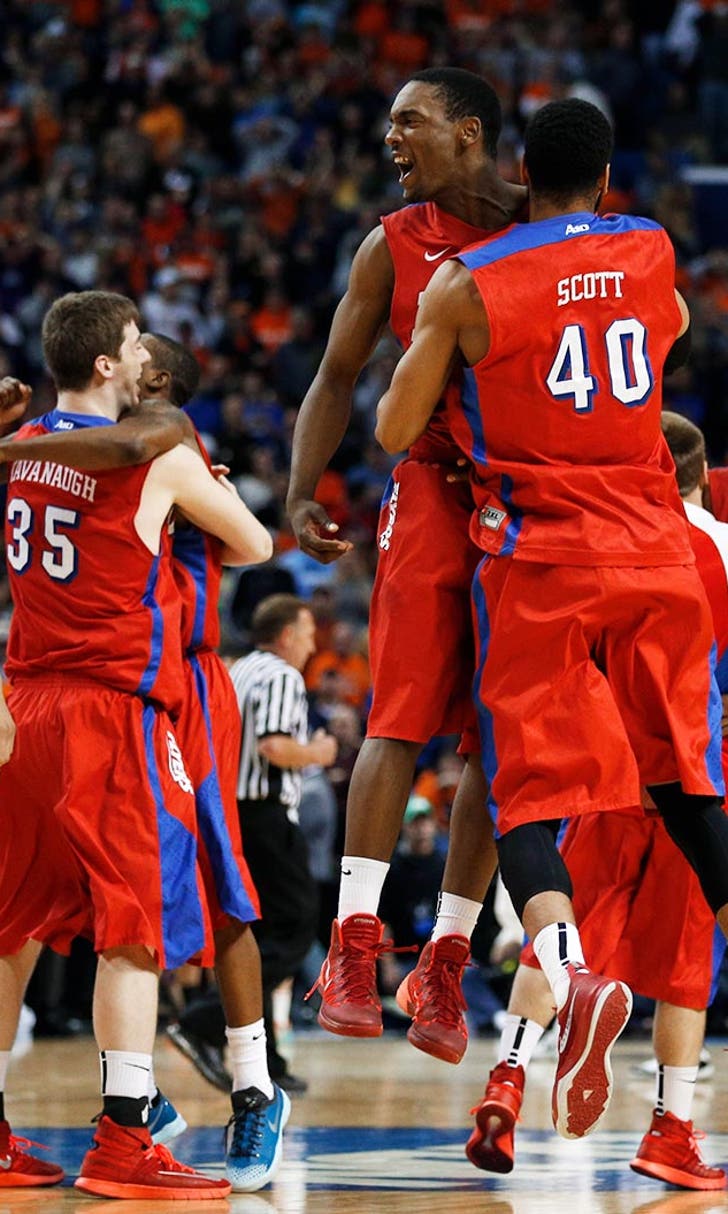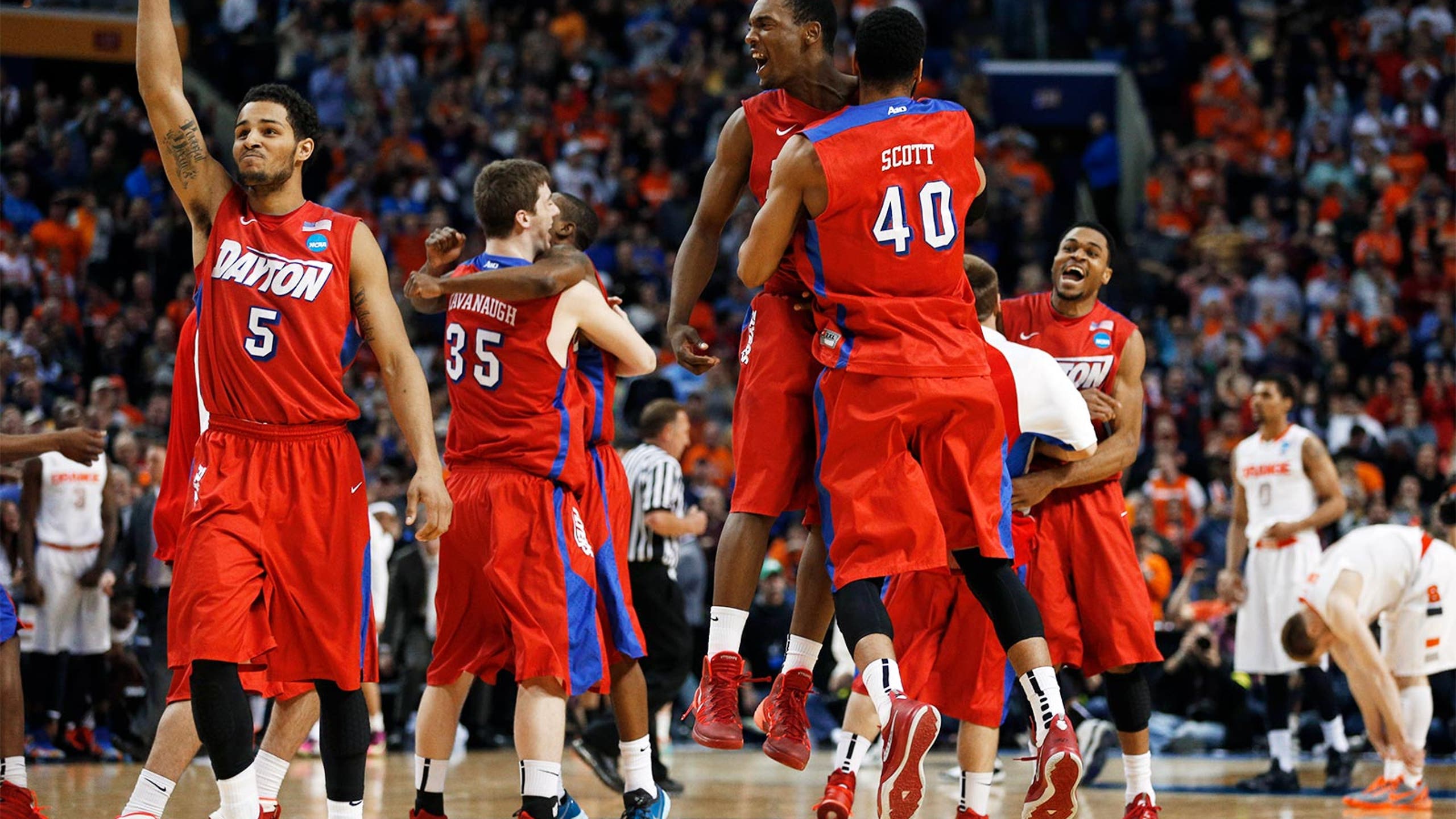 Dayton president crowd surfs, students party in streets after W
BY foxsports • March 23, 2014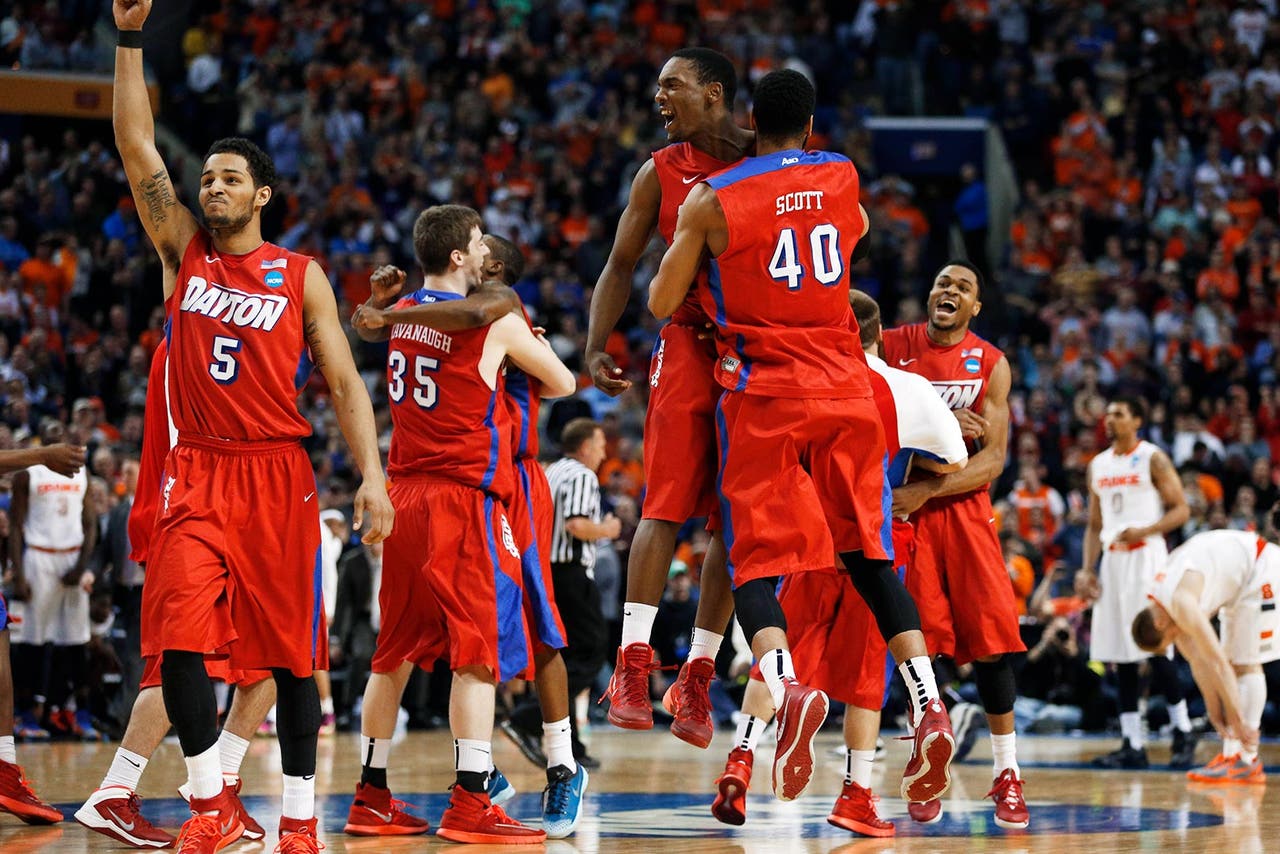 They know how to party in the UD Ghetto.
The Ghetto, which has its own Facebook page, is just off the University of Dayton campus and consists of the school's privately held student housing for upperclassmen.
When the Flyers pull off big wins, it's the place to be.
Students come out of their houses with couches, chairs, desks … anything that makes for a good bonfire.
It was like that in '84 when Roosevelt Chapman led the Flyers to the Elite Eight by scoring 105 combined points in four games -- victories over LSU, Oklahoma and Washington and a loss to eventual champion Georgetown and Patrick Ewing.
Since that memorable Flyers NCAA run the Ghetto has seen its share of post-victory bashes, but none for a Sweet 16 berth until ...
... Saturday when Dayton knocked off Syracuse 55-53.
Even the school president, Dr. Daniel J. Curran, joined the celebration. Now that's a party school.
The Dayton Daily News reported a witness said Dr. Curran was rushed by UD students, who lifted him into the air in celebration. Later in the night, Dr. Curran urged students to comply with police officers' orders to clear the streets and go inside.
More from the Dayton Daily News:
Police from nearly a dozen local agencies quickly converged in the area to control the growing crowd, swelling to more than 1,000 students. While students partied, they also ignited a couch that prompted calls to city firefighters. Traffic access to those streets was cut off by police to protect students who were pouring into the streets.
Shortly before 1 a.m. ET Sunday, police in riot gear marched down Kiefaber Street and ordered students to leave the streets and return to their porches and homes. The order came after several students were seen throwing glass beer bottles. One student was treated by medics for a minor head injury. At least one arrest was made for disorderly conduct. Other students were seen standing on cars and were told to get down by officers. A group of students told one of our reporters on the scene that officers threatened them with arrest and bodily harm (night sticks and tasers) if they didn't go inside.
Here's some tweets after the big victory.
I want nothing more than to celebrate a UD win by burning couches in the ghetto tonight #GoFlyers

— Jay Fyda (@jay_fyda) March 22, 2014
Not to be a downer, but when this many people hit the streets, let's face it, a police presence is needed.
Dayton Has The Sheriffs Dept., the Police Dept. present in the #UDGhetto & The Fire Dept. on Standby. #UD is Definitely a Party School!

— BeautifulKarma (@1BeautifulKarma) March 23, 2014
When the team returned to campus later that night/early the next morning around 3:30 a.m. ET, this is what happened (Photo gallery from the Dayton Daily News):
If you're wondering how some Syracuse fans enjoyed the evening ... 
---