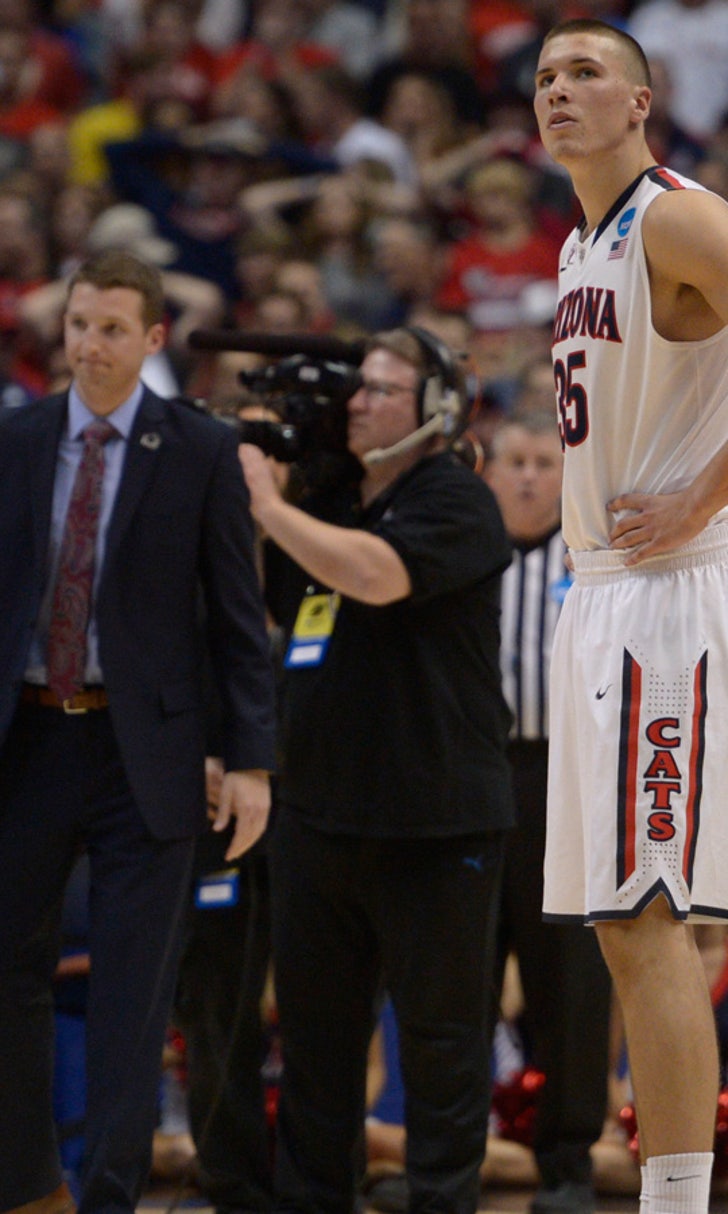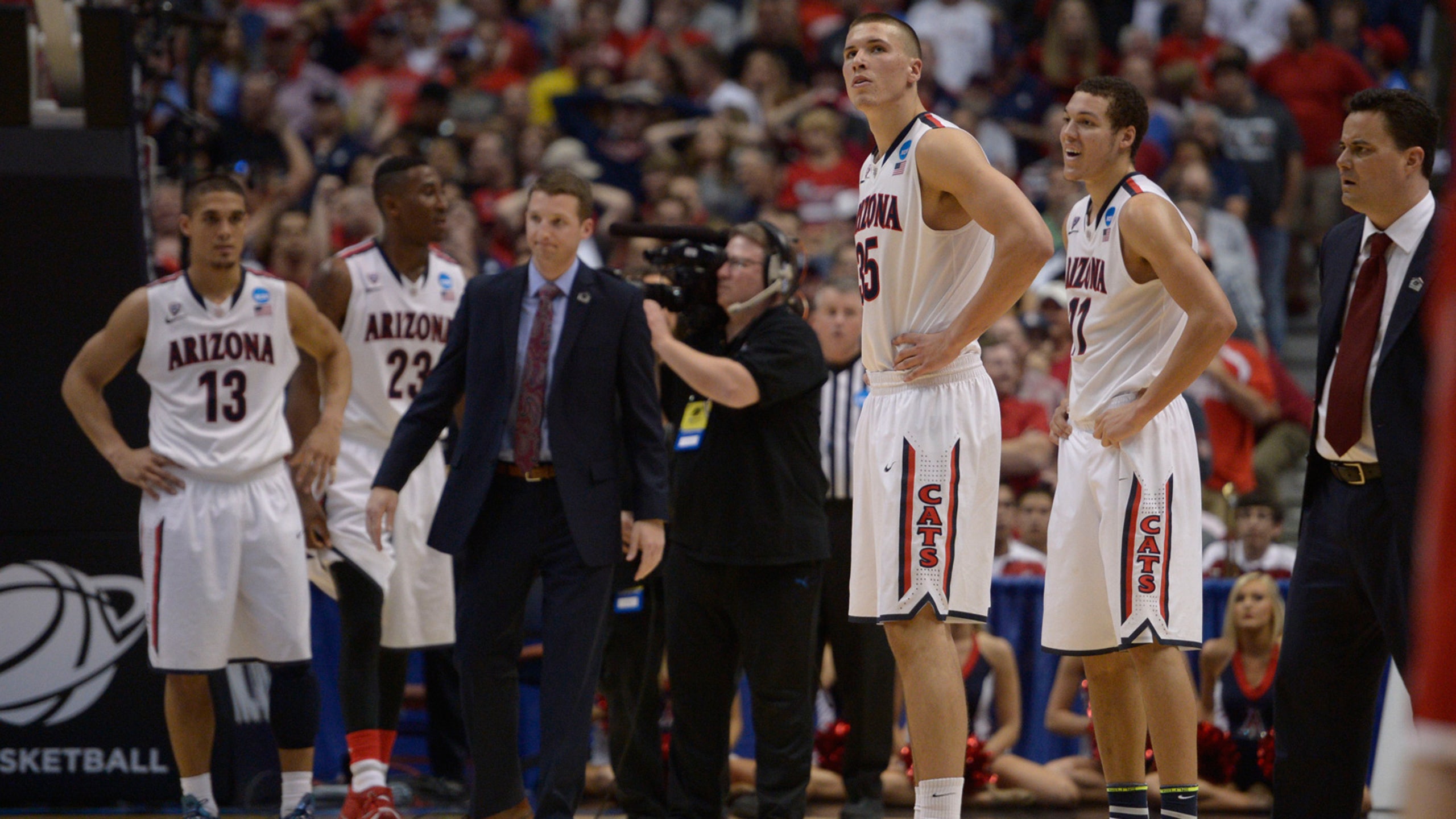 Crystal ballin': Arizona tops too-early Final Four picks
BY Reid Forgrave • October 23, 2014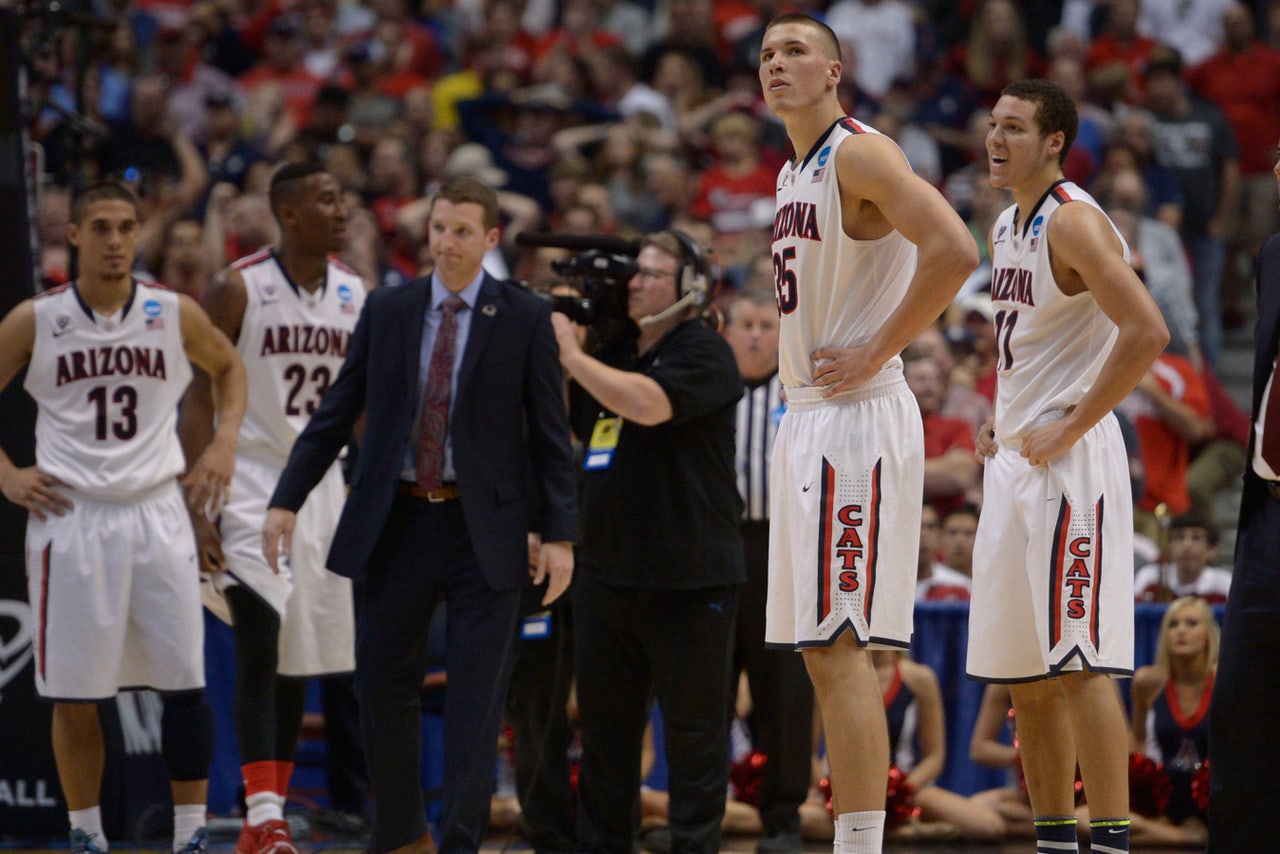 What you are about to read is a lie.
It is a lie because what I am trying to do – predict this April's Final Four teams in October – is as close to predicting the impossible as you can get.
It is a lie because, in October 2013, the eventual 2014 Final Four teams were ranked as follows in the AP Poll: Kentucky was No. 1 – though had to go through one of the sports world's craziest rollercoaster seasons before making the national title game; Florida was 10th; UConn was 18th and Wisconsin was 20th.
It is a lie because … well, because the parity and unpredictability and utter insanity of today's college basketball is what makes today's college basketball so great.
So go ahead: Take my Final Four picks to Vegas. It's your money, not mine. In today's college basketball, the field is always the smartest pick. There's a far better chance none of these teams makes it to the Final Four than all of them do.
That said, if two or three of these teams are playing in Indianapolis that first week of April – especially if one of them is my Upset Special pick – I strongly suggest you avoid my Twitter feed because I will spend the next several months crowing about my prophesizing and offering my services as a celebrity palm-reader.
As you peruse my picks, though, be forewarned: Even after what you just read – the longest caveat of all time – I must remind you that I predicted Wichita State as a dark-horse 2013 Final Four team in January of that year, before anyone knew the names Cleanthony Early or Carl Hall or Fred VanVleet.
So maybe there's something to my crystal ball after all.
Reid's 2015 Final Four
Arizona – national champion
Isn't it time for Lady Luck to bounce Sean Miller's way?
I'm not sure if I've ever seen a more brutal defeat than Arizona's controversial overtime loss to Wisconsin in the Elite Eight this past season. (OK, there have probably been a few … but still … that was bru-tal.)
This year is Sean Miller's time.
Even after losing their two top scorers – Aaron Gordon and Nick Johnson – to the NBA, Arizona could be better this season. Freshman wing Stanley Johnson will be one of the most exciting scorers in college hoops. Forward Brandon Ashley is back from his foot injury – an injury that destroyed Arizona's makeup last season, as he was the team's most reliable three-point scorer for a team that sometimes struggled to score. T.J. McConnell is a mature senior distributor at point guard. And Rondae Hollis-Jefferson is an elite lottery-pick talent who'll make up for Gordon's defensive mastery.
McConnell told me this summer that the team sets its goal every season to be the top-ranked defense in the country. Arizona's pack-line defense was tops in the nation last year. I don't see that changing.
And you know what they say: Defense wins championships. Especially defense paired with more capable scoring.
Kentucky – national runner-up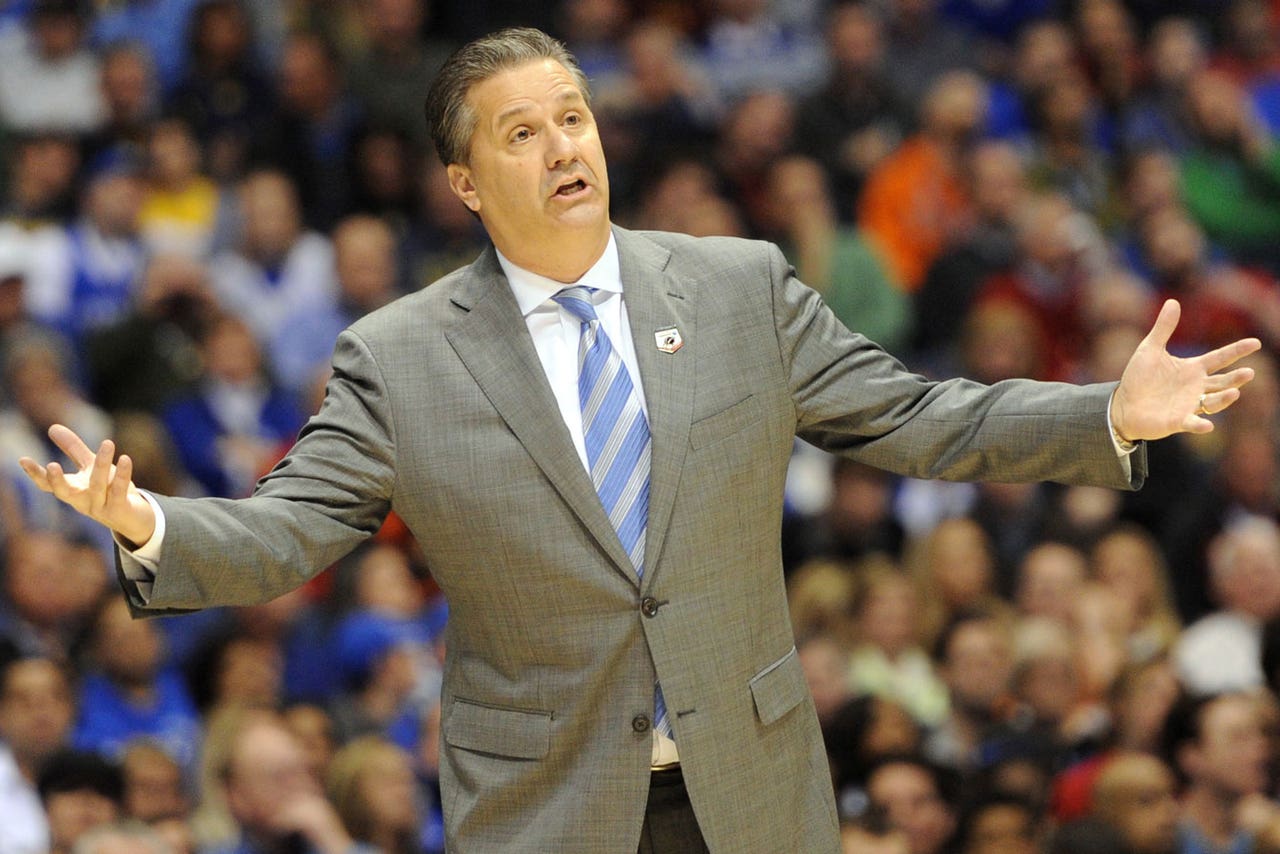 Another runner-up finish for John Calipari and Kentucky?
Except this season won't be a replica of last season, when Kentucky started as the preseason No. 1, dropped out of the AP Poll after months of bizarre struggles, then went on a March run that rivals any in college hoops history in its excitement and sheer miraculousness (see: Aaron Harrison, in the final seconds of basically every game in the NCAA tournament).
Kentucky can go 40-0. The Wildcats really can. I don't think they will, but I think the Wildcats have as good of a chance as any team in college hoops since UK's Anthony Davis national title team. This isn't last season's ridiculous 40-0 talk, which was based solely on the potential of the best freshman class in history (and even that designation was debatable).
Sure, this 40-0 talk is the result of yet another silly Calipari recruiting class: Karl Towns is a consensus top-five, one-and-done pick, Calipari has a basketball crush on Trey Lyles, Devin Booker gives Kentucky the shooter it lacked a year ago and Tyler Ulis is a 5-foot-9 jet-quick point guard who will likely be my favorite player in college basketball this season.
But my 40-0 talk is based on something more, on something Cal has rarely had in his time at Kentucky: experience.
In Kentucky's rotation will be five sophomores and two juniors who all made important contributions for the national runner-up last season. And if you look at last season for Kentucky, with all its hype then doubts then redemption, I think it ought to count for at least two full seasons of experience for these kids.
Do I think Kentucky will go 40-0?
No.
They could, though.
They could also go 39-1.
Wisconsin – national semifinalist
This is a typical Bo Ryan team – it can defend the hell out of you, and it can control the tempo of a game – except it is a Bo Ryan team that can really score, and it is a Bo Ryan team with elite, NBA-first-round talent. Forward Sam Dekker and center Frank Kaminsky have a shot to both be first-team All-Americans.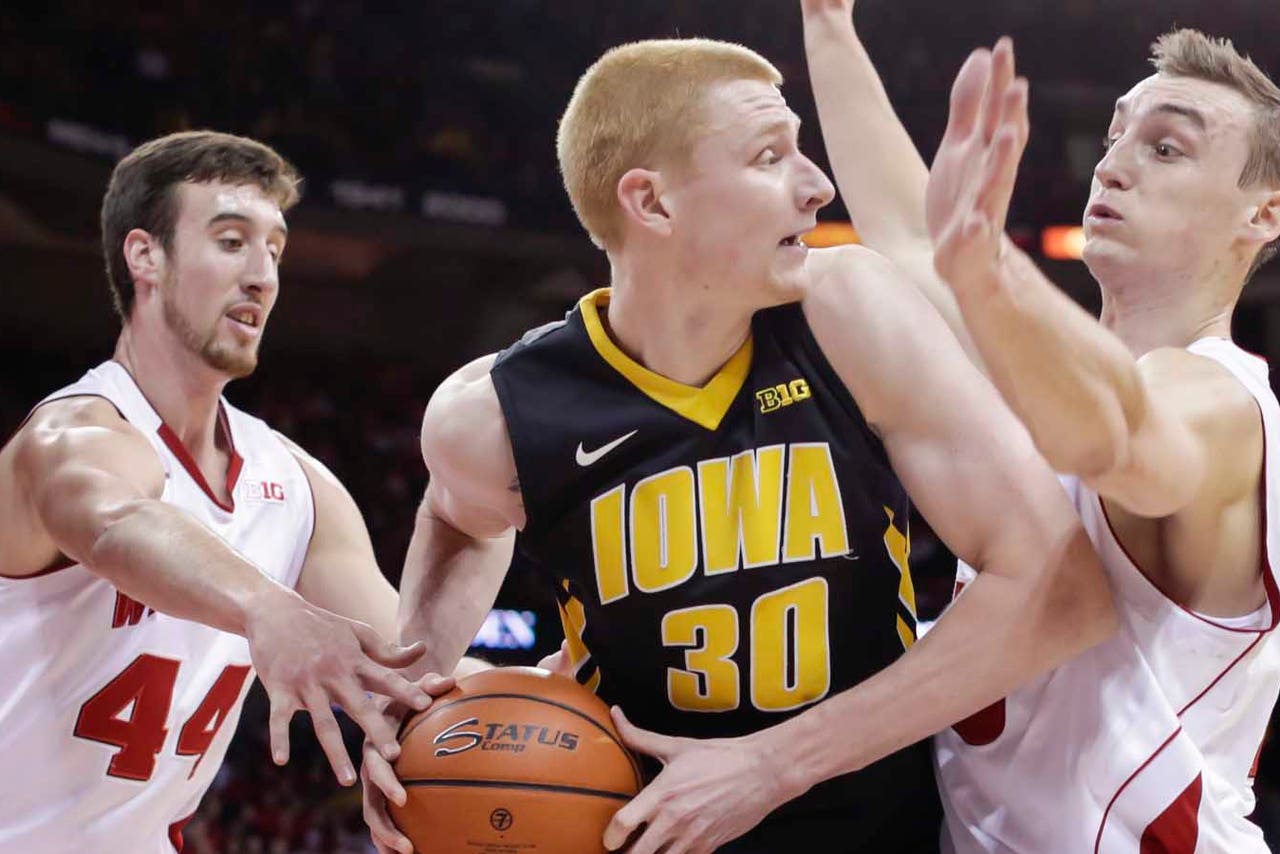 Wisconsin's Frank Kaminsky (left) and Sam Dekker (right) should leave opposing big men feeling surrounded.
The Wisconsin team that made Ryan's first Division I Final Four a year ago returns pretty much everyone, including talented point guard Traevon Jackson – son of former NBA star Jimmy Jackson – and big, tough sophomore forward Nigel Hayes, who plenty of Big Ten coaches have told me is the player they expect to make the biggest jump in the conference this season.
Wisconsin will be the runaway favorite in a Big Ten that's full of question marks.
The Badgers ought to give a second Final Four in as many years a good shot.
Iowa State – national semifinalist
My upset special! (And perhaps a nod to my in-laws, who are Iowa State grads.)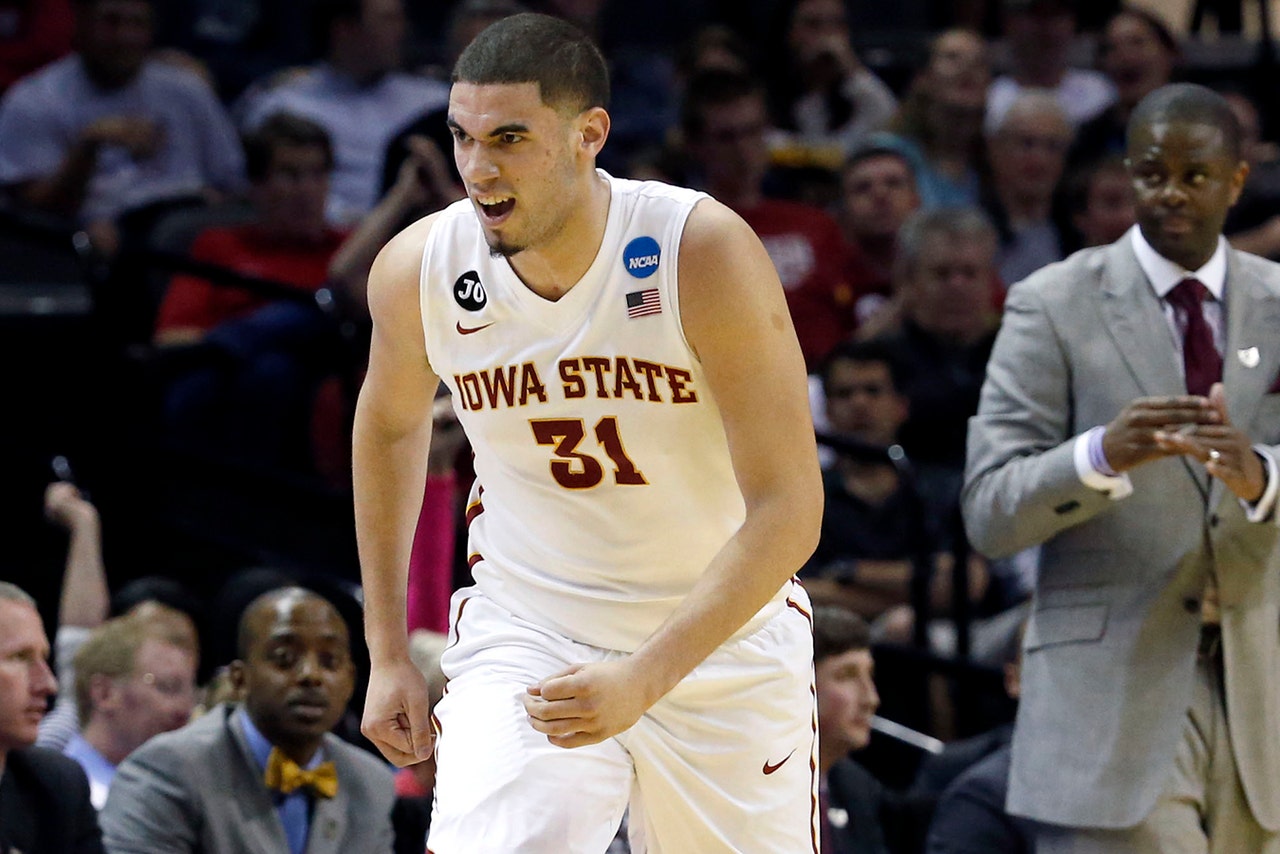 Georges Niang is the only returnee from Iowa State's big three from last season, but he still will have plenty of help around him.

What Fred Hoiberg has done in his four years in Ames is nothing short of astounding. He took over a struggling program that hadn't made the NCAA tournament in five years. He had only three conference wins his first season, finishing last in the Big 12.
Since? Three NCAA tournament appearances in a row. A Sweet 16 appearance last season that, if it weren't for Georges Niang's injury, could have ended in a Cyclones trip to the Final Four. An absurd amount of interest from NBA teams who want him as their coach, so much so that it's the first thing people in Iowa talk about when you bring up his name.
He's done this with a pretty absurd amount of bad luck, too. (See: Aaron Craft, the charge-that-wasn't, 2013 NCAA tournament.)
This, I believe, should be Hoiberg's year.
Those who don't really know Iowa State will point out that two of the three heads of its three-headed monster from last season – DeAndre Kane and Melvin Ejim – are gone. But Niang, college basketball's biggest matchup nightmare, is back. So is mature sophomore point guard Monte Morris, who quietly set a national record last season with a 6:1 assist-to-turnover ratio. Bryce Dejean-Jones is the latest elite transfer Hoiberg has brought to Iowa State; coaches have compared him to J.R. Smith, but in the high-scoring Hoiberg system, that's meant as a compliment.
Marquette transfer Jameel McKay gives Iowa State a big, strong post presence the Cyclones haven't had under Hoiberg. Dustin Hogue, who scored 34 points in Iowa State's NCAA tournament loss to eventual national champion UConn, is a huge piece, too. This team is balanced and dangerous. The Cyclones will get a tough test during conference season, as the Big 12 is the nation's most brutal conference (four teams in my preseason top 13). Get hot at the right time – and stay healthy through April – and this team could win it all.
Which would make my in-laws very, very happy.
Teams I could have (should have?) put in there:
Villanova: Jay Wright's team will miss the rebounding, quiet leadership and all-around court presence of James Bell. Other than that, the Wildcats – a well-rounded, 29-win team a year ago – have everyone back, with another year of experience under their belt.
Duke: There's so much freshman talent on this team: The presumptive next No. 1 NBA pick in Jahlil Okafor, plus possible lottery picks Justise Winslow and Tyus Jones. This team will be so, so fun to watch. I just don't know how much I want to rely on freshmen to lead a team – and I just don't know how elite the talent level is for upperclassman leaders Quinn Cook, Rasheed Sulaimon and Amile Jefferson. That said, the Blue Devils could win it all. Also, I heard they have a good coach.
Gonzaga: This is Mark Few's most talented team. I can't wait to see what Kentucky transfer Kyle Wiltjer, one of the best-shooting big men in the country, can do in Few's system. There's an awesome senior backcourt in Spokane in Kevin Pangos and Gary Bell Jr. The big question: Will they be able to defend?
Kansas: I still wish I could have seen what this team could have done in last year's NCAA tournament with a healthy Joel Embiid. Now Embiid and Andrew Wiggins are gone to the NBA, replaced by less-hyped, nearly-as-talented freshmen Cliff Alexander and Kelly Oubre. Put a reliable point guard on this team and I'd pencil the Jayhawks – with a healthy Wayne Selden and an always-reliable Perry Ellis – into my Final Four right now. This means a ton of pressure on freshman point guard Devonte Graham's shoulders.
North Carolina: Ole Roy set the ship back on course last season after an up-and-down non-conference play (losses to Belmont and UAB, wins over Michigan State, Louisville and Kentucky) and after the P.J. Hairston fiasco was resolved. He returns do-it-all junior leader Marcus Paige, an All-American candidate, plus lots of frontcourt size and an excellent recruiting class. But this academic scandal …
Texas: Rick Barnes was going to return everyone from a team that surprised people last season, getting a 7-seed a year after missing the NCAA tournament for the first time in Barnes' Texas tenure. Then he added versatile 7-footer Myles Turner, one of the biggest prizes of the recruiting class and a player who has garnered unfair comparisons to Kevin Durant, to a team that was already long and athletic. The Longhorns will compete for the title in the Big 12, the deepest conference in the country this season, and that stiff league schedule ought to be great experience come March.
Wichita State: Two years ago, Peyton Siva and Russ Smith made up the best backcourt in the country, and Louisville won the title. Last year, Shabazz Napier and Ryan Boatright made up the best backcourt in the country, and UConn won the title. This year, Fred VanVleet and Ron Baker make up the best backcourt in the country, and Wichita State …
Email Reid Forgrave at reidforgrave@gmail.com, or follow him on Twitter @reidforgrave.
---