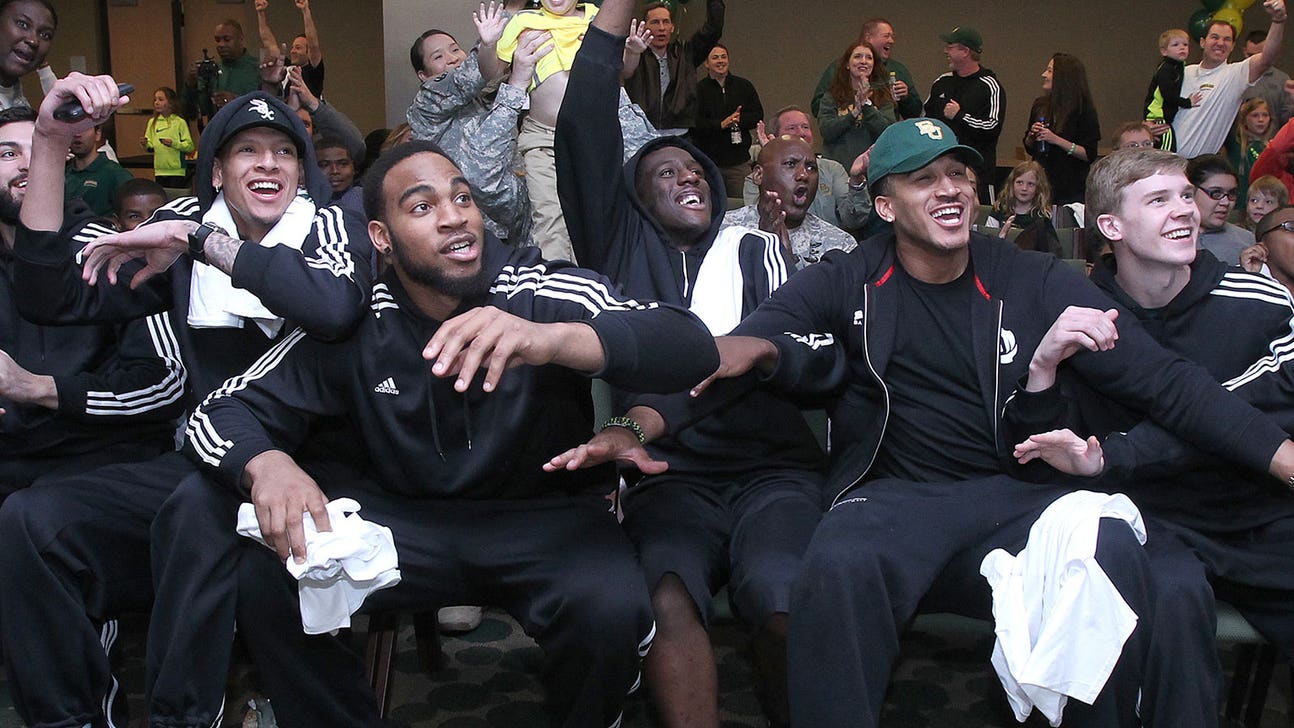 Bonkers for bids! Players, fans go nuts as teams called for tourney
Published
Mar. 16, 2014 10:32 p.m. ET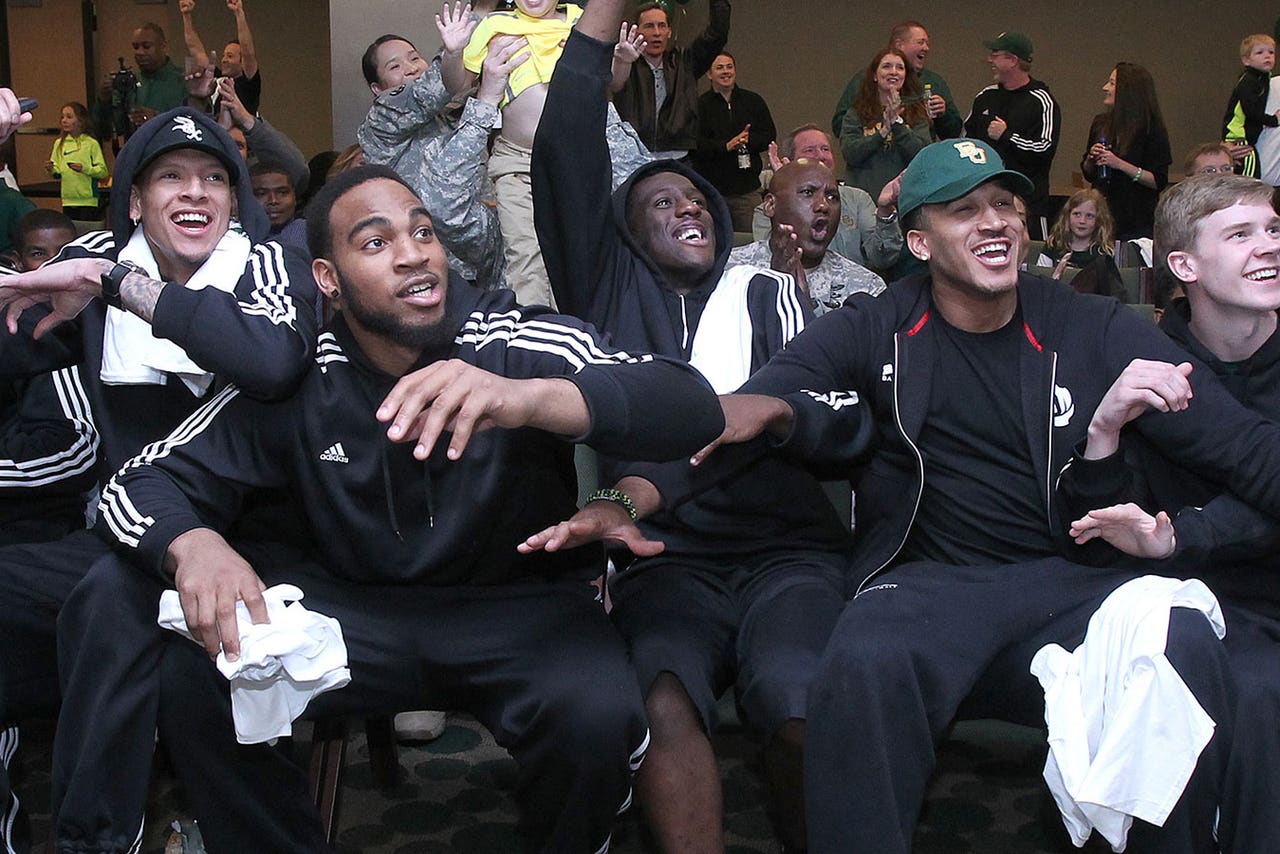 For some teams, Selection Sunday is just a formality. They know a bid is coming or won their conference tournament, and hearing their name called brings a smattering of applause, a few pats on the back and some handshakes. All business.
Then there are teams like Nebraska.
The Huskers and their fans have become all-too familiar living on the edge of the NCAA tournament bubble. Before Sunday, they hadn't been selected to participate in March Madness since 1998. That's a long time for anxiety to build and patience to run thin.
On Sunday, 15 years of pent-up emotion overflowed as the Huskers were announced as the No. 11 seed to face No. 6 Baylor in the West region.
Just watch the fans and players go beserk.
Meanwhile, on the other end of the spectrum, Southern Methodist fans and players came out for a selection party to hopefully celebrate a bid after finishing the season ranked No. 25. With Larry Brown at the helm in his first year, the Mustangs were considered by many to be a near lock for the tourney, and finishing 23-9 overall, 12-6 in the AAC seemed to give them a solid chance.
But their hopes were quickly dashed, as SMU was announced as one of the first four teams left out.
Meanwhile, Creighton must have been tired from its Big East tourney run. Just look at their Selection Sunday party. What a snoozer.
Dayton sure was pumped to land an 11-seed and face Ohio State.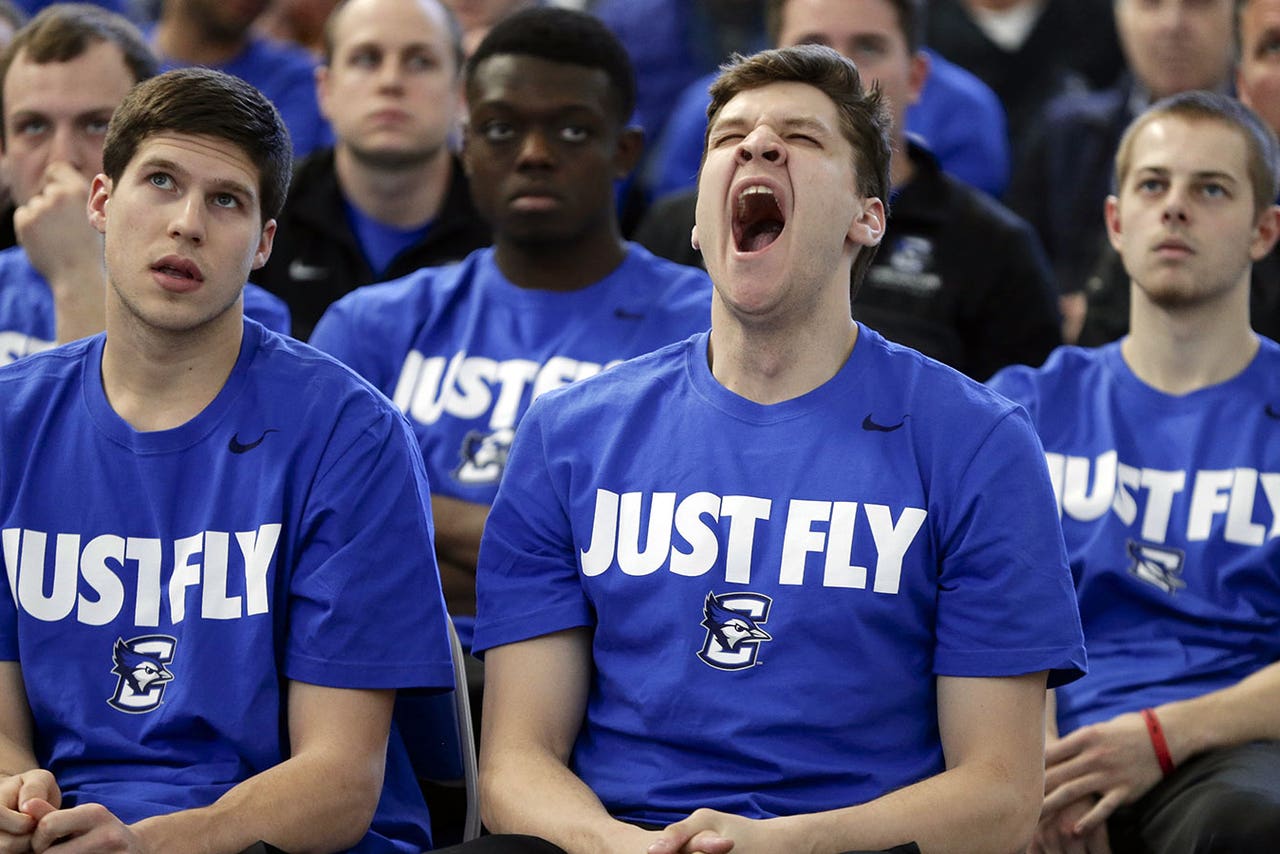 Creighton's Grant Gibbs (right) seems to be thinking "Is this over yet?" as he sits alongside Doug McDermott.
NC State was stoked too.
Baylor rebounded from their Big 12 tournament loss to grab a 6-seed against Nebraska. Bears players also posed for photos with military members and their families in attendance. Class act.
---