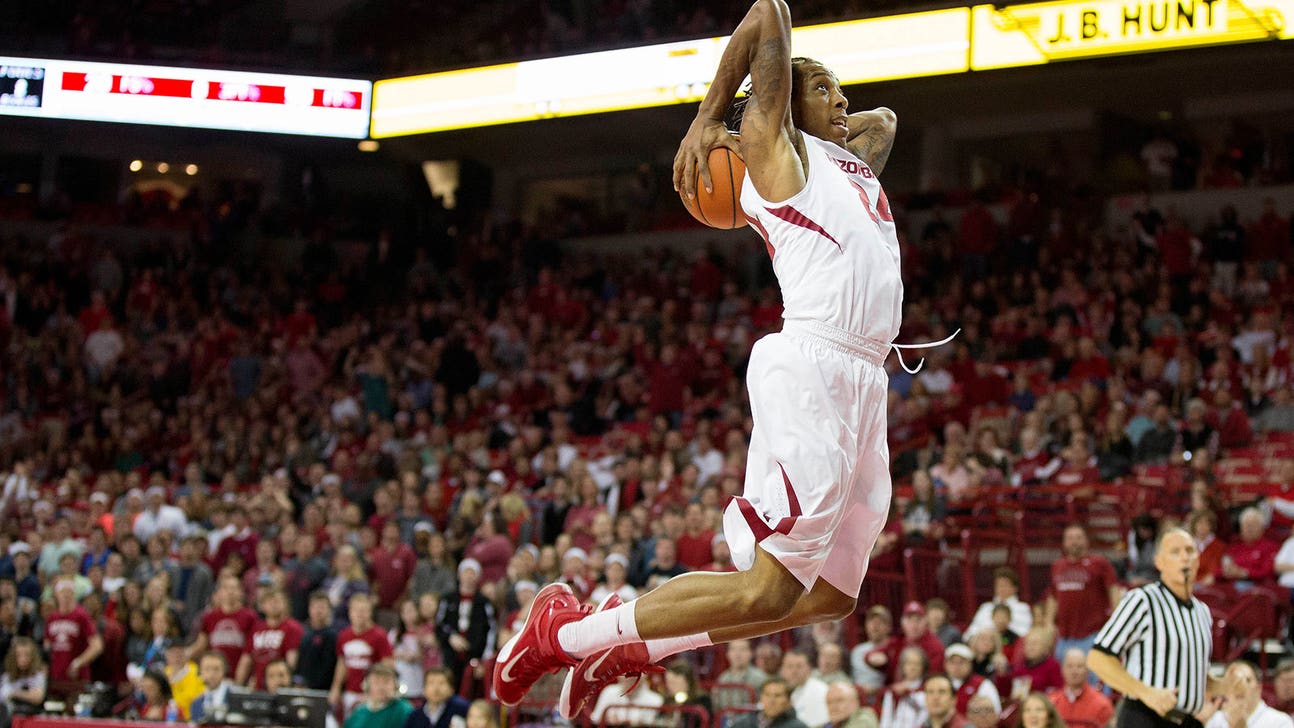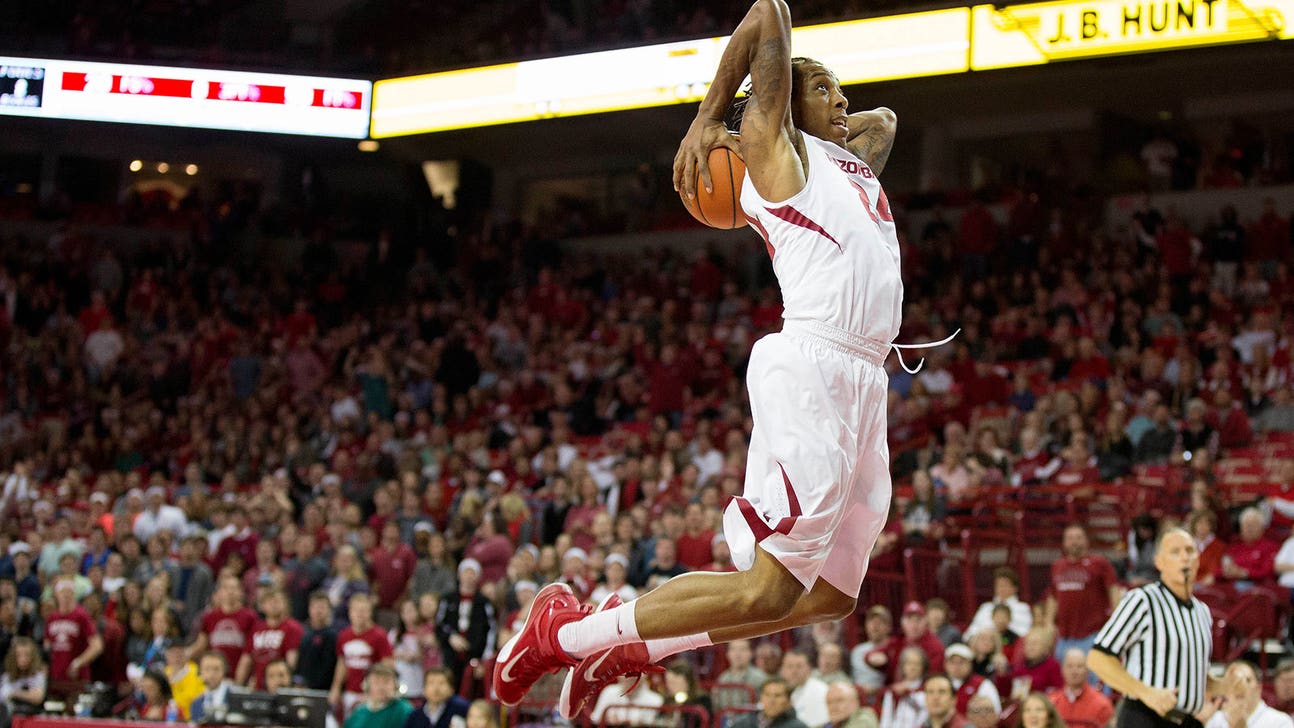 Arkansas dunk artist Michael Qualls nursing knee injury
Published
Feb. 5, 2015 8:05 p.m. ET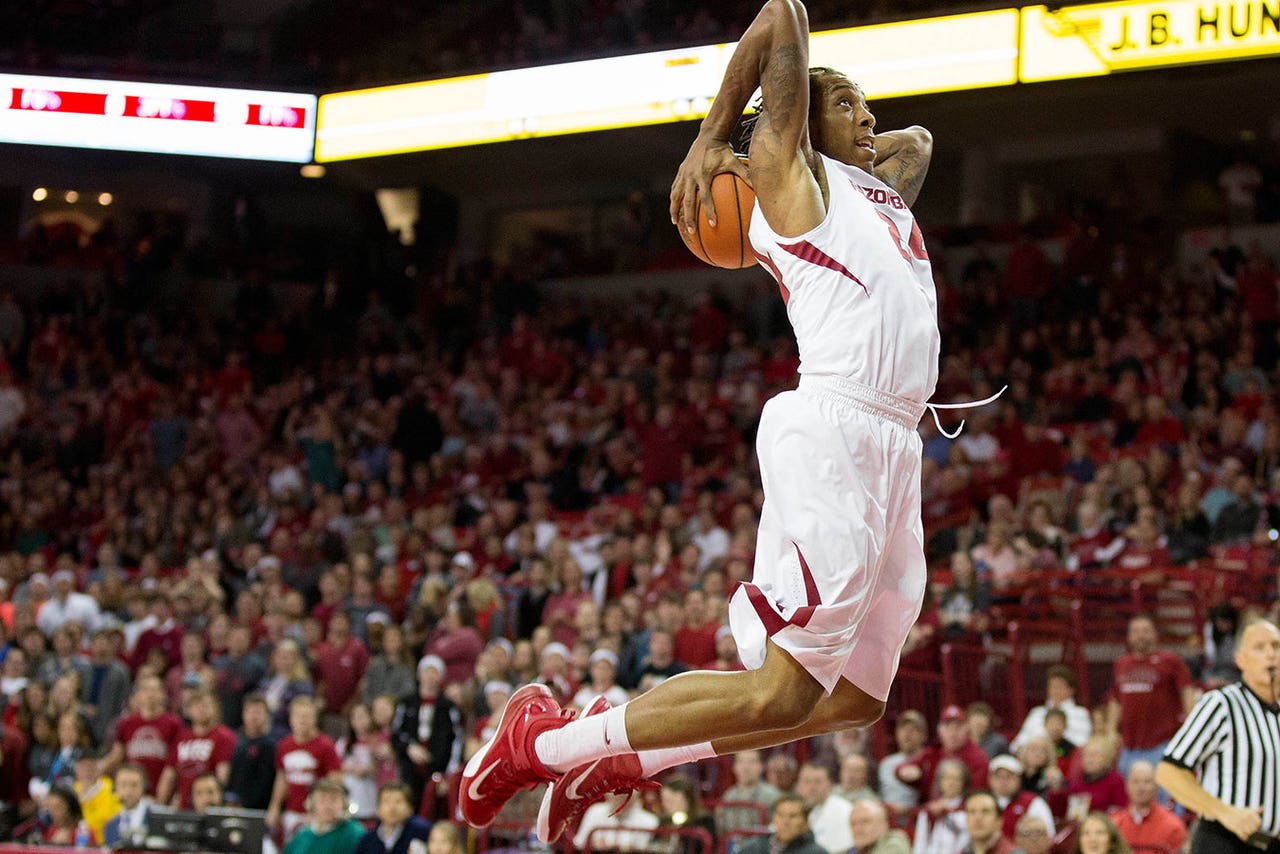 The Michael Qualls highlight show appears to be grounded for the time being.
Arkansas coach Mike Anderson said Thursday that the 6-foot-6 Qualls, known for his high-flying dunks, has a sprained right knee and is likely to miss practice time before Saturday's game against Mississippi State.
Qualls is the sixth-leading scorer in the Southeastern Conference, averaging 15.7 points per game. He injured the knee during a scramble for the ball late during a win over South Carolina on Tuesday.
"It's a sprained knee, and it's a day-to-day situation," Anderson said. "We'll look at it from day to day to see; he probably won't practice (Thursday), I'm not sure, but it's a day-to-day situation."
The junior has struggled with his shooting since scoring a career-best 30 points in a win over Alabama on Jan. 22. He's 13 of 50 (26 percent) from the field in his last four games, and he missed his first nine shots against the Gamecocks before finishing with 11 points on 3-of-14 shooting.
Overall, Qualls is second on the Razorbacks (17-5, 6-3 SEC) in scoring this season behind SEC leader Bobby Portis. The junior is averaging 16.1 points per game in conference play despite shooting 39.5 percent (45 of 144) from the field.
Qualls didn't start for the first time this season against South Carolina following his recent shooting woes. The junior has 78 dunks in his three seasons at Arkansas, including a dramatic two-handed putback to defeat Kentucky in overtime last season.
Junior Anthlon Bell started in his place against the Gamecocks and had six points in 21 minutes, but Qualls sill played 24 minutes before exiting the 75-55 win with his injury.
"We've got other guys ready to step up," Anderson said. "That's going to be a big key. There have been periods in the game where he hasn't played, and we've got other guys that can step up and do things for us as well."
Arkansas hosts the Bulldogs (11-11, 4-5) on Saturday afternoon. Mississippi State has won two straight games, including a 71-66 win at Tennessee on Tuesday. 
---