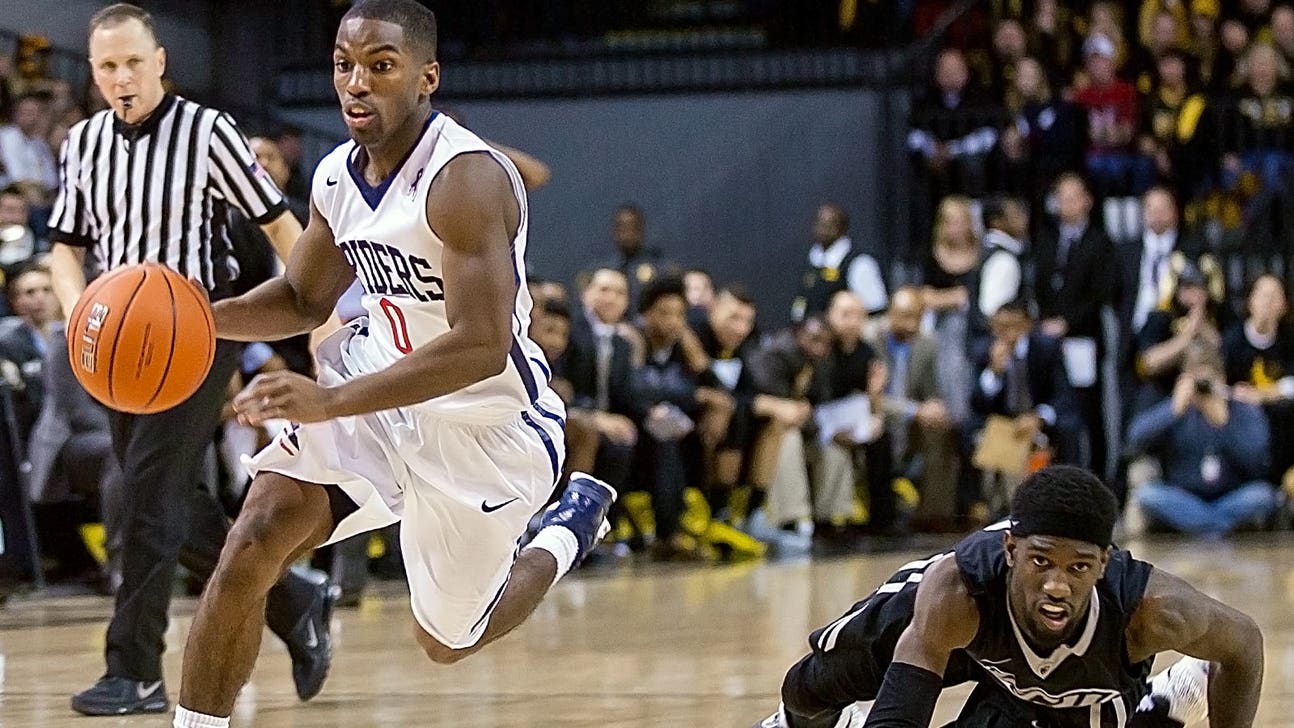 Anthony's big 2nd half lifts Richmond to upset of No. 14 VCU
Published
Jan. 31, 2015 5:36 p.m. ET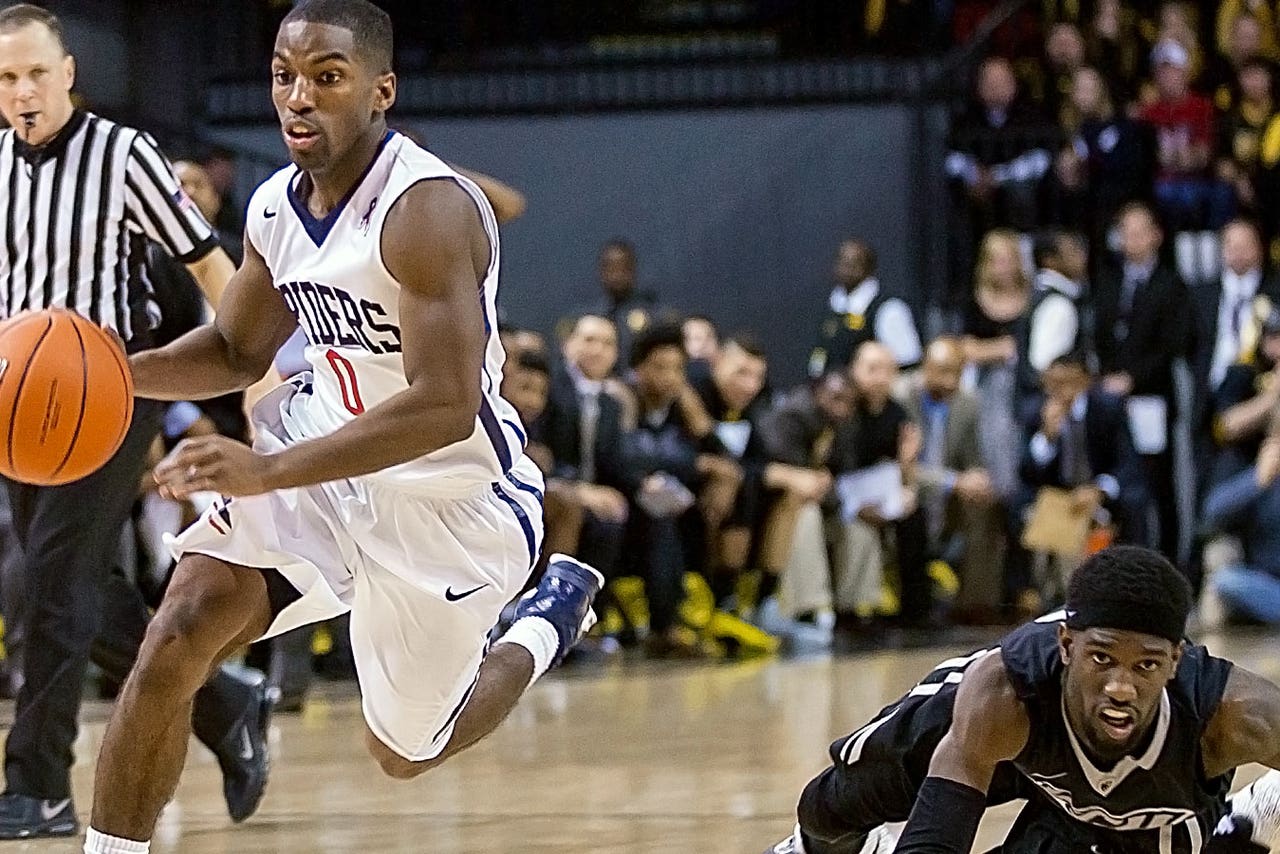 With his team in desperate need of a lift and a win, the smallest player on the court made the biggest impact.
Kendall Anthony, all 5-foot-8 of him, scored 20 of his 22 points in the second half as Richmond made an emphatic rally to upset No. 14 Virginia Commonwealth 64-55 on Saturday.
"I don't think we were crisp on offense in the first half, but in the second half we were much better," Richmond coach Chris Mooney said. "We found some open shots that we were able to knock down."
The victory is the first for the Spiders (12-9, 5-3 Atlantic 10) in true road games and just their second of the season away from home. They beat Pepperdine in the Gotham Classic at Madison Square Garden on Dec. 20.
But there had been positive signs recently. Richmond took George Washington to double overtime in a 73-70 loss Jan. 15 and fell 63-60 at Dayton on Jan. 24.
"We competed with George Washington and took them to double overtime," Anthony said. "Dayton was down to the last second. We've been really close on the road, and today we came out and played together and finished it off."
VCU (17-4, 7-1 Atlantic 10) led by as many as 11 points in the first half, but Richmond wasted no time in cutting into the lead. ShawnDre' Jones made a 3-pointer and Alonzo Nelson-Ododa put back his own miss to cut the lead to 28-22 at the break.
The Spiders picked up where they left off, with T.J. Cline making two 3-pointers and Terry Allen adding one as part of a 22-4 run spanning both halves that opened up a 39-32 Richmond lead. Terry Larrier ended that run with a driving baseline layup and drew a foul in the process, but missed the free throw.
Anthony took over from there, scoring the Spiders' next eight points and 16 of their next 18.
"They really came at us in the second half," VCU coach Shaka Smart said. "We had defended very well in the first half, but did not have the same energy and aggressiveness in the second half. We played with a lot of avoidance in the second half, and we cant be good like that, particularly with our style of play."
The Spiders awoke on offense with execution and aggression, keeping in control against the Rams vaunted Havoc press. They turned the ball over just 12 times, six fewer than VCU's average, and won the rebounding battle 39-27.
"Right from the beginning today, the first few shots that went up, we had guys in white jerseys with their hands above the rim snatching rebounds," Mooney said. "We had some guys come up with some really big rebounds."
TIP-INS
Richmond: The Spiders picked up their first road win of the season. They took George Washington to double overtime on Jan. 15 and lost to No. 22 Dayton by three points on Jan. 24. ... Saturday marked the first time Richmond did not have at least three players in double figures in conference play.
Virginia Commonwealth: The Rams missed a chance to set a new high winning streak in Smarts tenure after winning 12 consecutive games entering Saturday. ...The loss also snapped a 16-game conference VCU winning streak. ... VCU had won 19 of its last 20 games at the Siegel Center, with the lone loss coming to No. 2 Virginia on Dec. 6. ... VCU leads the all-time series, 45-27, and had won the previous four meetings.
PIVOTAL MOMENT
VCU freshman Terry Larrier made a layup and drew a foul at the under-12 media timeout, but missed his free throw after the break. Anthony responded with a floater at the other end that pushed the Spiders lead back to six at 41-35. VCU would not come closer than a four-point deficit the rest of the way.
COURTSIDE
Former VCU standout Darius Theus was the participant in the pregame shootout. He made the close-in shots quickly, but missed all three of his halfcourt attempts. ... A group of VCU fans near the Spiders bench dressed in full Kiss regalia, presumably without consulting fellow costumed band GWAR, formed in Richmond by a pair of VCU students.
UP NEXT
Richmond visits La Salle on Thursday.
Virginia Commonwealth visits George Mason on Wednesday.
---