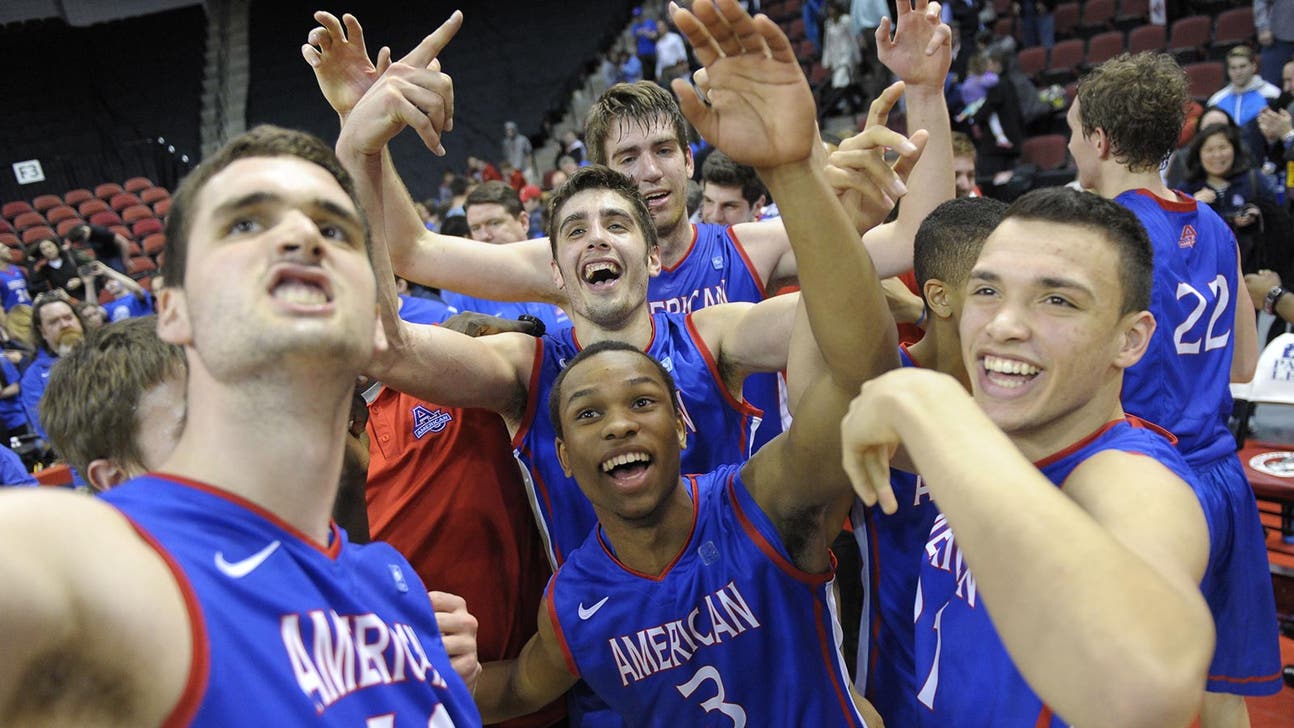 American shocks top-seed Boston for Patriot League title
Published
Mar. 12, 2014 10:18 p.m. ET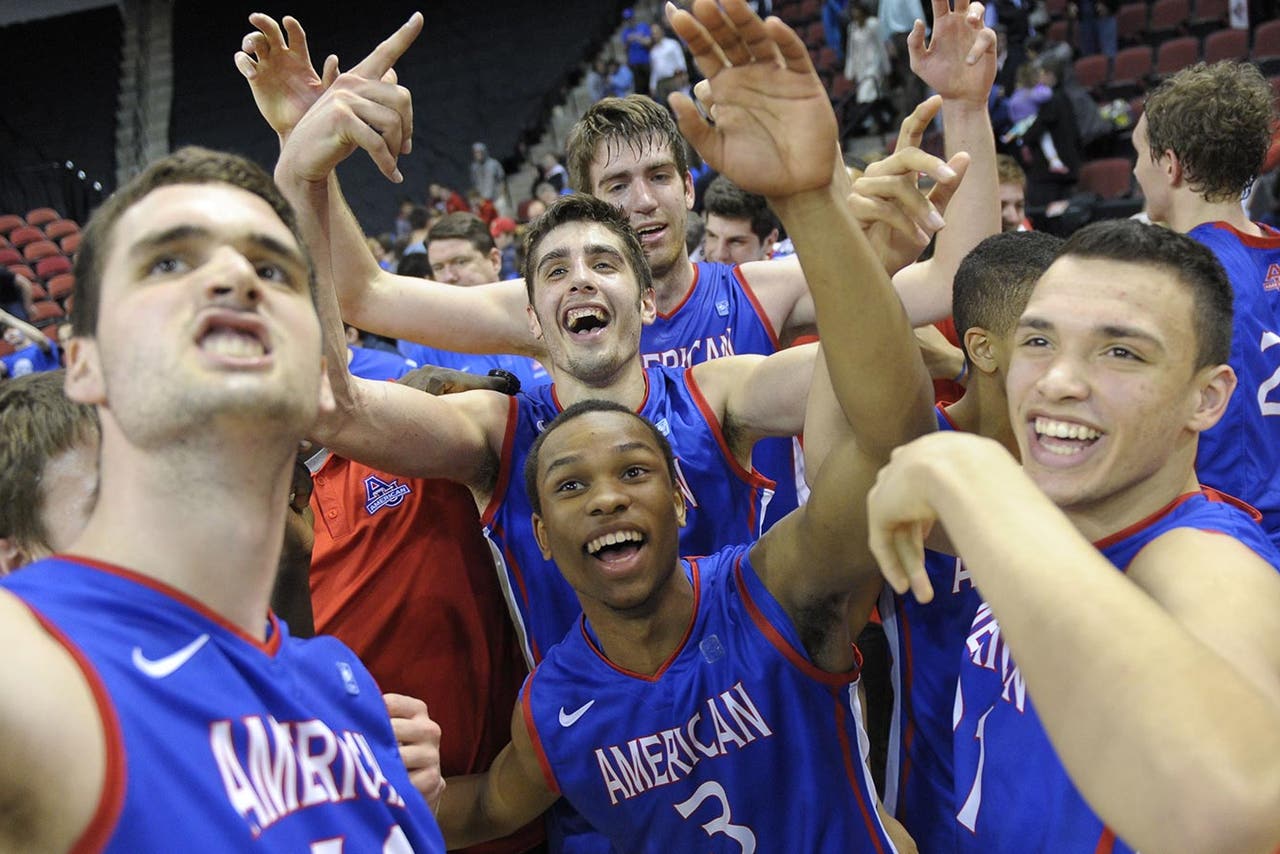 From 10-20 a year ago, American University's turnaround will include a trip to the NCAA tournament.
The Eagles advanced to the NCAAs for the first time in five years, controlling Boston with smothering defense and beating the top-seeded Terriers 55-36 Wednesday night in the Patriot League championship game.
Tony Wroblicky scored 15 points, pulled down eight rebounds and blocked two shots and Darius Gardner had 18 points and four assists for American, which never trailed and held BU to less than half its scoring average.
"We just played really solid defense. We keep our pressure tight and we don't really allow them to get easy shots," Wroblicky said. "I think we did a good job of making them take tough shots."
The Eagles (20-12) are headed for the NCAA tournament for the third time in school history and first since winning back-to-back Patriot League titles in 2008 and 2009.
The Terriers (24-10) were averaging 72.5 points per game and had scored 91 against both Lafayette and Army to advance to the conference tournament final.
"We were prepared for BU to make a run. They're a great team," Gardner said. "We just wanted to stick to what got us the lead and that's play good defense and rebound. If we stick with those things we'll be fine and that was our mindset toward the second half of the game."
The Eagles closed the game on an 11-2 run, and then celebrated in a team huddle before being overcome by the American fans who swarmed the players.
They had reason to celebrate.
Coming off a 10-20 season, first-year coach Mike Brennan guided the Eagles to the No. 2-seed in the conference tournament and won it with strong shooting and defense.
"They were terrific all year. A first-year coach couldn't ask for a better group," Brennan said. "We want to enjoy this for what it is. It's a great accomplishment by our group."
Maurice Watson Jr. led BU with 11 points and five rebounds. Dom Morris added 10 points and eight rebounds for the Terriers, who went 6-for-25 from the floor in the first half and never recovered.
"You've got to give American all the credit. They had a great game plan," BU coach Joe Jones said. "Obviously we didn't play our best game of the year, but a lot had to do with what American did."
American made 19 of 34 shots, going 56 percent from the floor, and forced the Terriers into difficult shots all night and several long scoring droughts.
The Eagles also outrebounded the Terriers 31-25, collecting many of them late as BU forced shots while frantically attempting to rally but never coming close.
"They were all over us from the start of the game and we just didn't have an answer for it," BU guard D.J. Irving said.
American used an 8-0 run to pull away midway through the first half and led 24-16 at halftime. Gardner hit a 3-pointer for the Eagles with 12 seconds left after the Terriers had pulled within 21-16 on two foul shots by Dom Morris with 1:21 remaining.
Gardner scored the last eight points of the half and led the Eagles with 12 points, going 5-for-6 from the floor. The next closest American player had four. The Eagles made 10 of 18 attempts and were 4 for 6 from 3-point range.
---