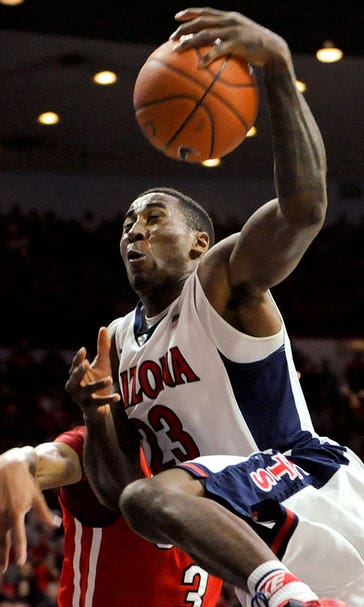 Already brimming with talent, No. 2 Arizona shows off its 'energy guy' in win
BY foxsports • November 16, 2014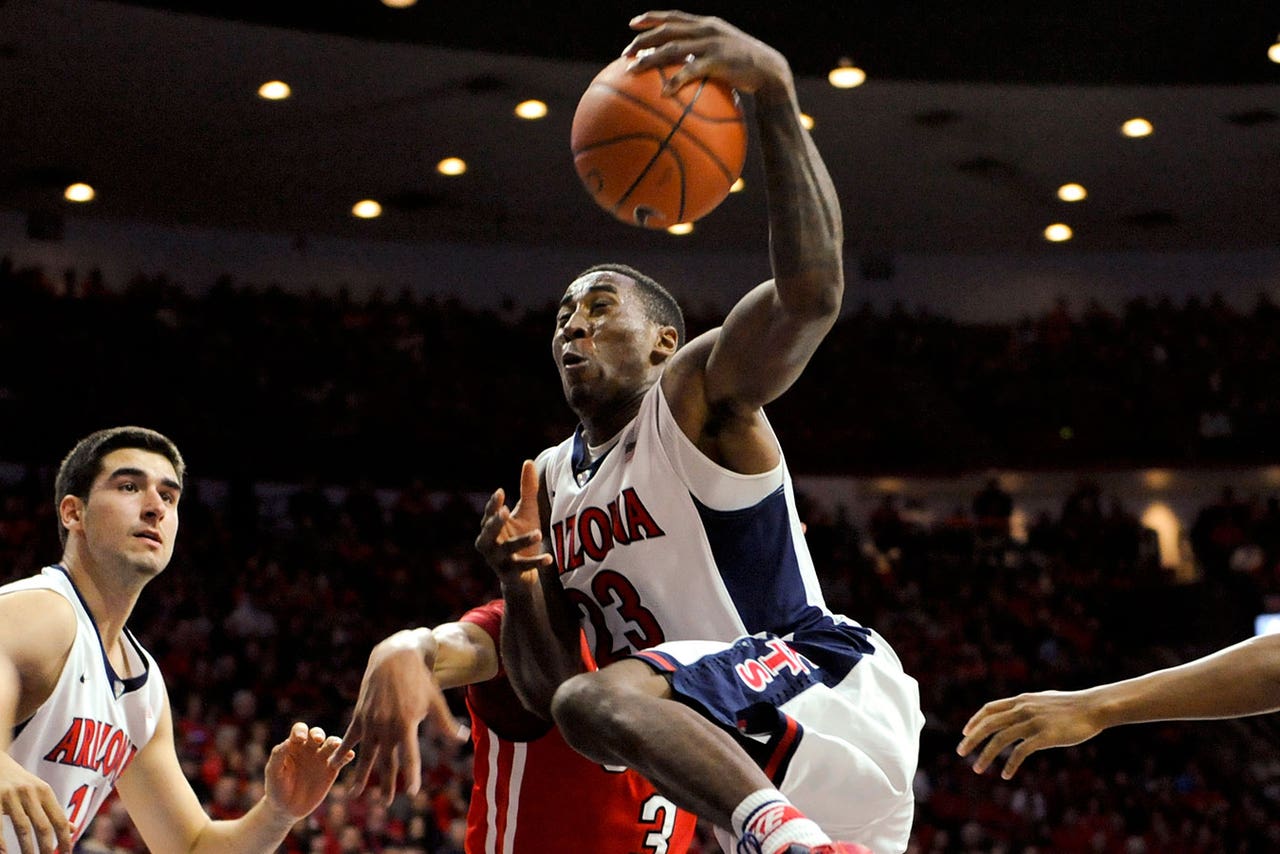 Rondae Hollis-Jefferson dived for loose balls, scrapped for offensive rebounds, soared in for acrobatic baskets in the lane.
When it comes to sparking a team, there might not be a better pound-for-pound bundle of energy than Arizona's go-all-the-time forward.
Hollis-Jefferson had 14 points, eight rebounds and hounded Northridge leading scorer Stephan Hicks for most of the night, lifting No. 2 Arizona to an 86-68 win over the Matadors on Sunday.
"I'm going to have the most energy in the country when it comes to giving it my all," Hollis-Jefferson said. "Teams need that in a game and I feel like I bring that spark every time."
Arizona (2-0) needed a lift from Hollis-Jefferson in its opener after getting off to a shaky start against Mount St. Mary's on Friday. The sophomore forward helped give the Wildcats a jolt in that game, scoring 15 points and keying a late first-half run with his harassing defense.
The Wildcats were better nearly across the board against Northridge (1-1), shooting well from the perimeter while getting contributions throughout a rotation that went 10 deep.
Freshman Stanley Johnson shook off a rough night shooting in the opener to finish with 17 points on 7-of-10 shooting.
Brandon Ashley followed up his successful return from a broken foot with another solid game, scoring 13 points.
T.J. McConnell orchestrated Arizona's more-fluid offense, finishing with seven points, eight assists and seven rebounds.
Arizona shot 53 percent from the floor and made 8 of 18 from 3-point range, never giving Northridge much of a shot at the upset.
"When we would get the ball in the paint, they would collapse and we would kick it out," said Arizona's Elliott Pitts, who had 10 points. "Our guys were ready to shoot."
Northridge had trouble with Arizona's length and athleticism in its second game against a ranked team, forcing up shots early while falling into a big hole.
The Matadors scored 45 points in the second half against Arizona, but were never able to chip away at the early deficit.
Stephen Maxwell had 19 points and Aaron Parks added 15 for Northridge, but Hicks went 0 for 5 from the floor and had four points.
"Their size really bothered us not only when scoring, but trying to rebound as well," Maxwell said.
Arizona shook off its nervous start against Mount St. Mary's with a flurry of steals and dunks during a late first-half run keyed by Hollis-Jefferson to turn the game into a rout.
The Matadors started the season with a brutal two-step, facing the Wildcats at McKale Center after opening with a 79-58 loss at San Diego State.
Northridge suited up 10 players against San Diego State while it sorts through possible rules violation involving several players. The Matadors were down to eight players against SDSU after Landon Drew was injured midway through the second half and Tre Hale-Edmerson fouled out.
Even with Drew back in the starting lineup, the Matadors stood little chance against the Wildcats.
Unlike the first game, Arizona was sharp from the opening tip, working the ball around on offense to get good looks at the basket, forcing Northridge into difficult shots at the other end.
The Wildcats struggled from the perimeter in the opener, going 4 for 16 from 3-point range. They had it dialed in from the arc a little better against the Matadors, making 5 of 11 in the first half while methodically building a 37-23 lead.
Arizona kept on the accelerator in the second half, pushing the lead to 29 points even as Northridge started hitting more shots.
"I thought going into the half down 14 that we were still in the game," Northridge coach Reggie Theus said. "For the most part, they fought and that's all I can ask for.
TIP-INS
Northridge: The Matadors, who lead the nation by making 79 percent of their free throws last season, went 22 of 28 from the line against Arizona. ... Northridge's thin roster led to a huge disparity in bench points: 38-16 in favor of Arizona.
Arizona: Ashley was hit in the face under Arizona's basketball in the first half and lay on the floor for several seconds as the game continued. He appeared to be a bit groggy when he got up, but rested on the bench and returned a few minutes later. ... The Wildcats have won 29 straight regular-season non-conference games.
UP NEXT
Northridge: Hosts Montana State on Wednesday.
Arizona: Hosts UC Irvine on Wednesday.
ARIZONA'S FREE THROWS
Arizona had a rough night from the free-throw line in its opener, making 12 of 25. The Wildcats were a little better though still not great against Northridge, making 22 of 35.
---