WWE's Paige violates Wellness Policy again, gets suspended for 60 days
BY foxsports • October 10, 2016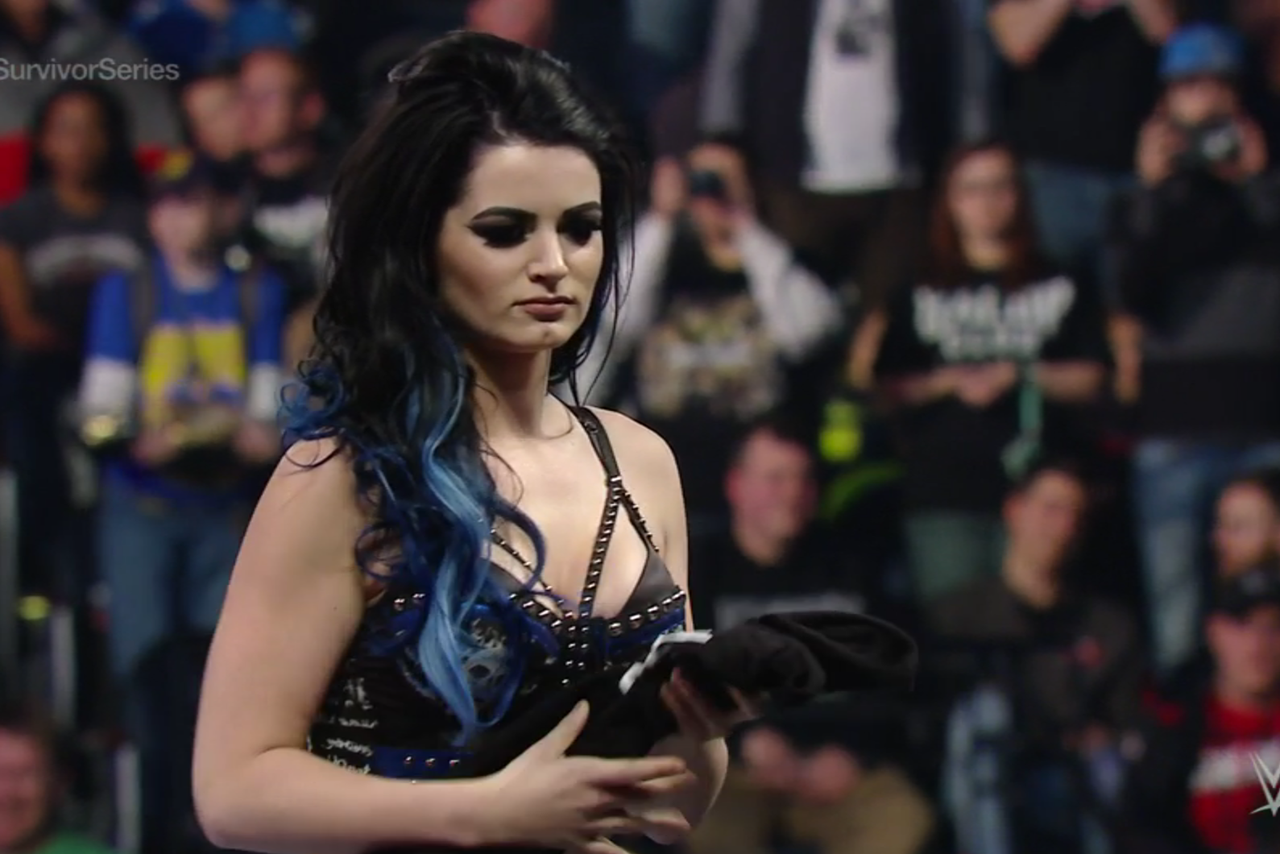 The career of former WWE Divas Champion Paige took another hit Monday when WWE announced that she has been suspended 60 days for her second violation of the company's Wellness Policy, just under two months after she was suspended on her birthday for her first violation. 
Via WWE.com:
Paige has not been seen on WWE programming since June, and she's currently recovering from a neck injury. She explained that her original violation in August was not due to a failed drug test, but because she wasn't at home when a test was supposed to happen. Following her second suspension, Paige responded on Twitter. 
WWE's Wellness Policy (which you can read here) states that performers who violate the policy three times due to positive drug tests will automatically have their contract terminated, but does not specify how procedural violations would be punished. Amid speculation that Paige would leave WWE following her real-life boyfriend Alberto Del Rio's departure, she issued a statement in September assuring fans she had no plans to leave WWE.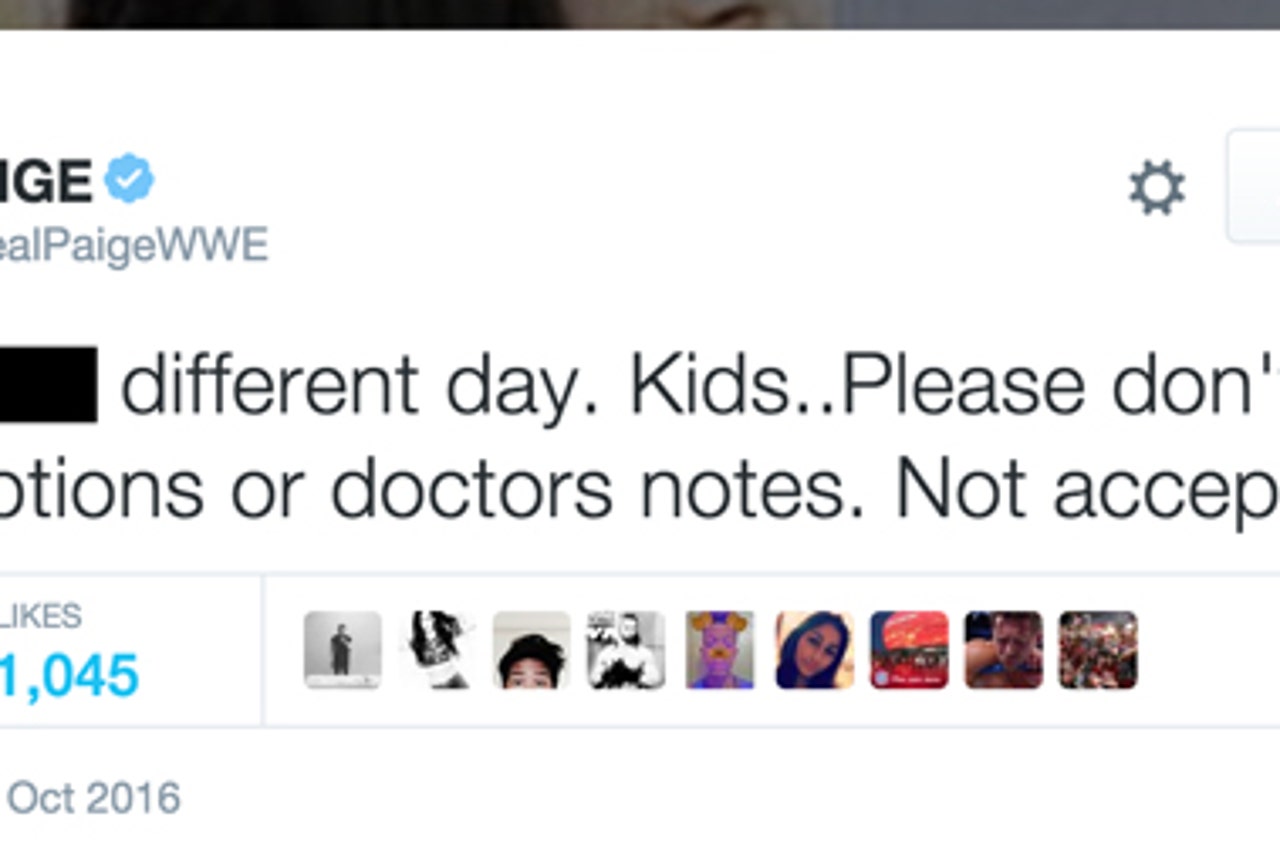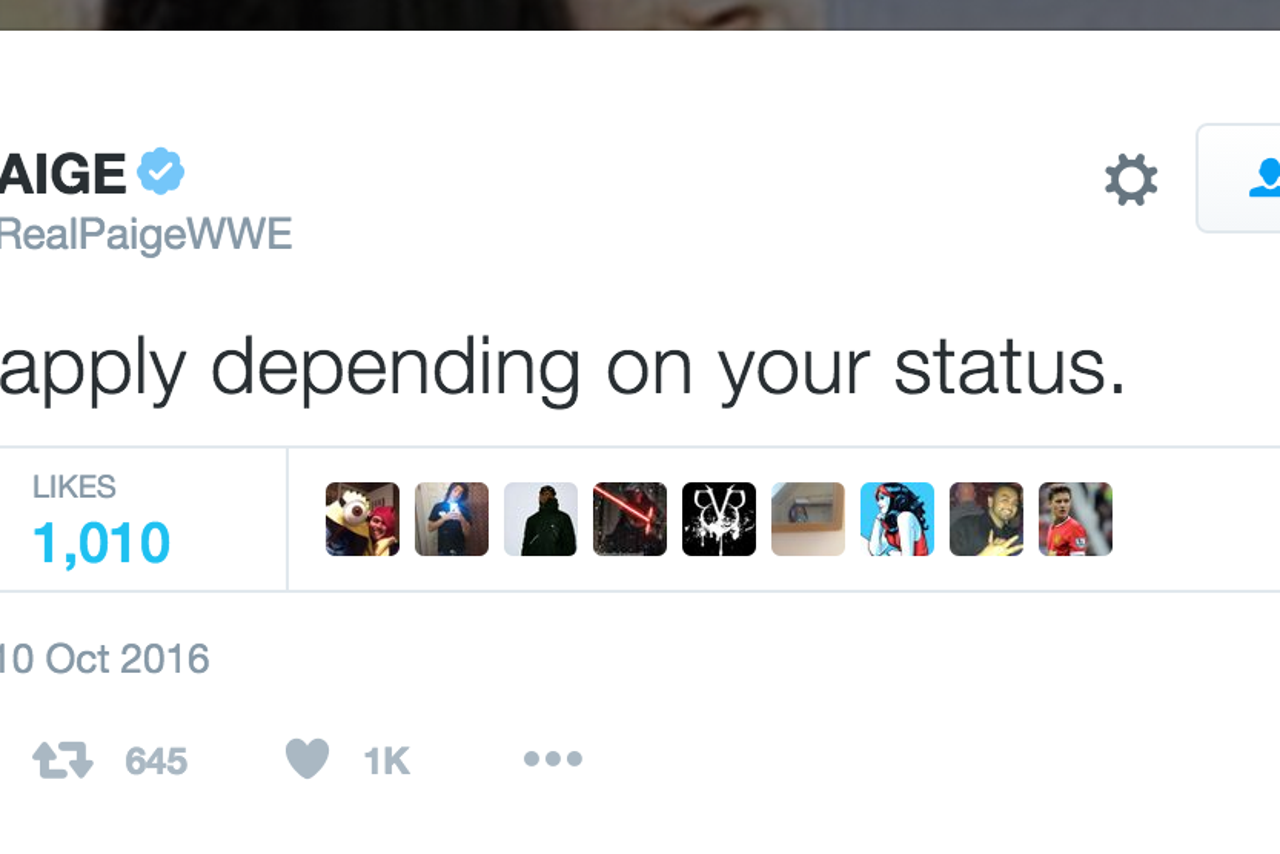 ---