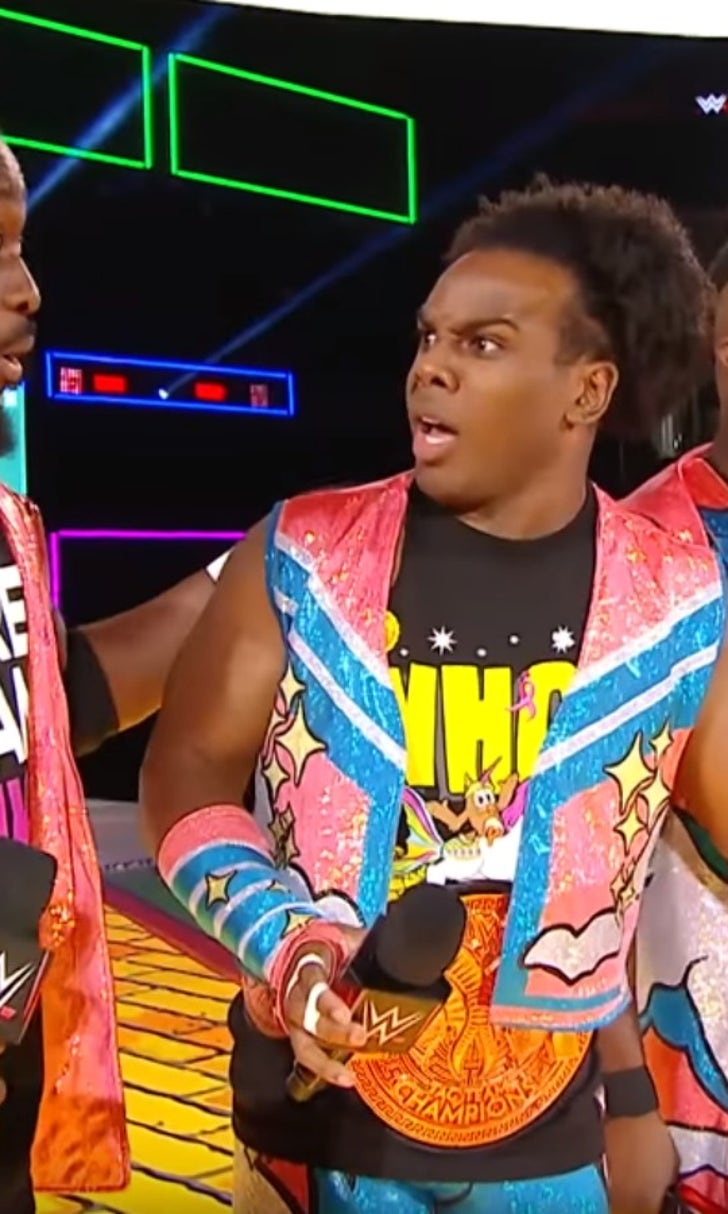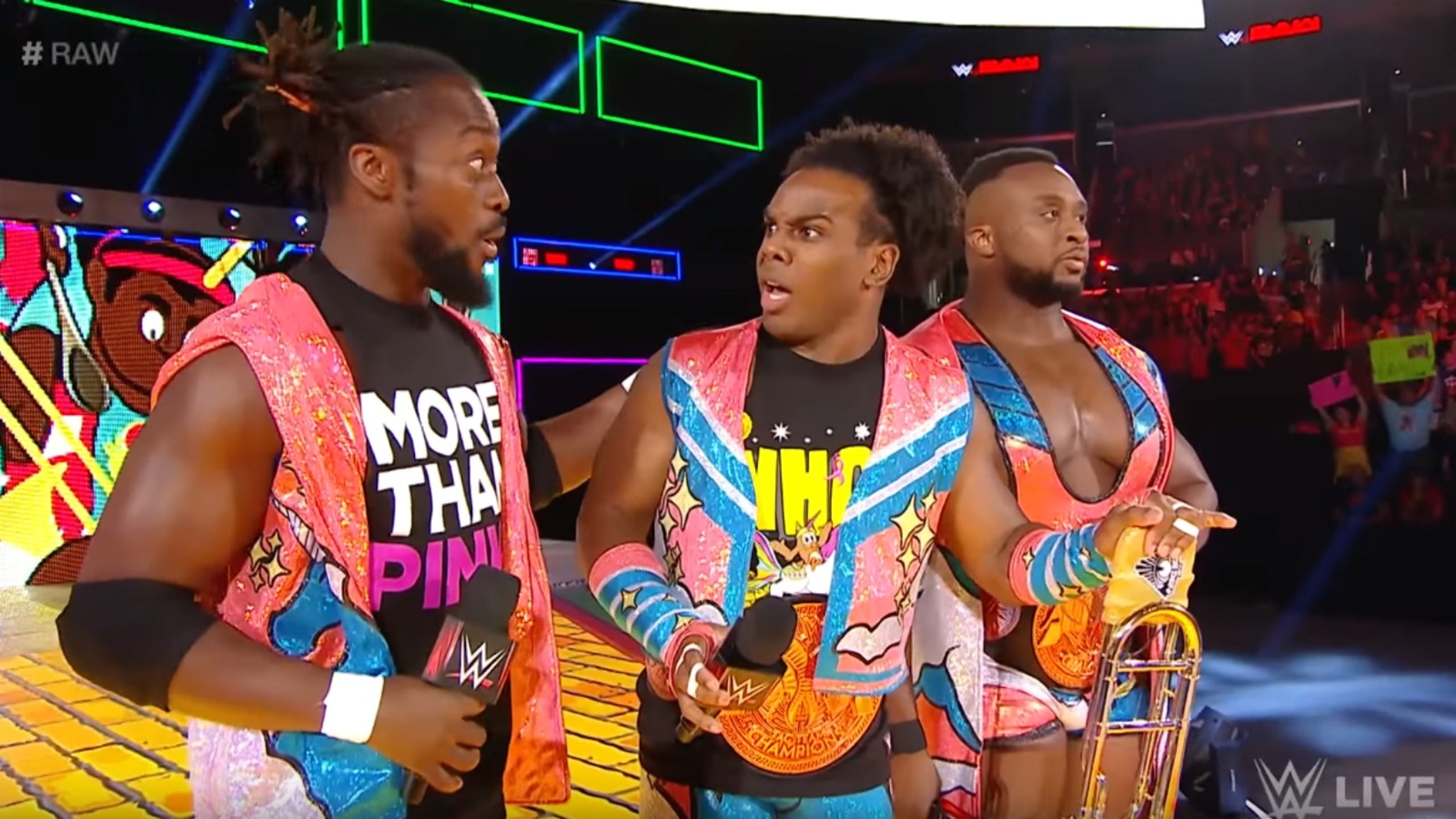 WWE Raw had an absolutely perfect comedy segment
BY foxsports • October 4, 2016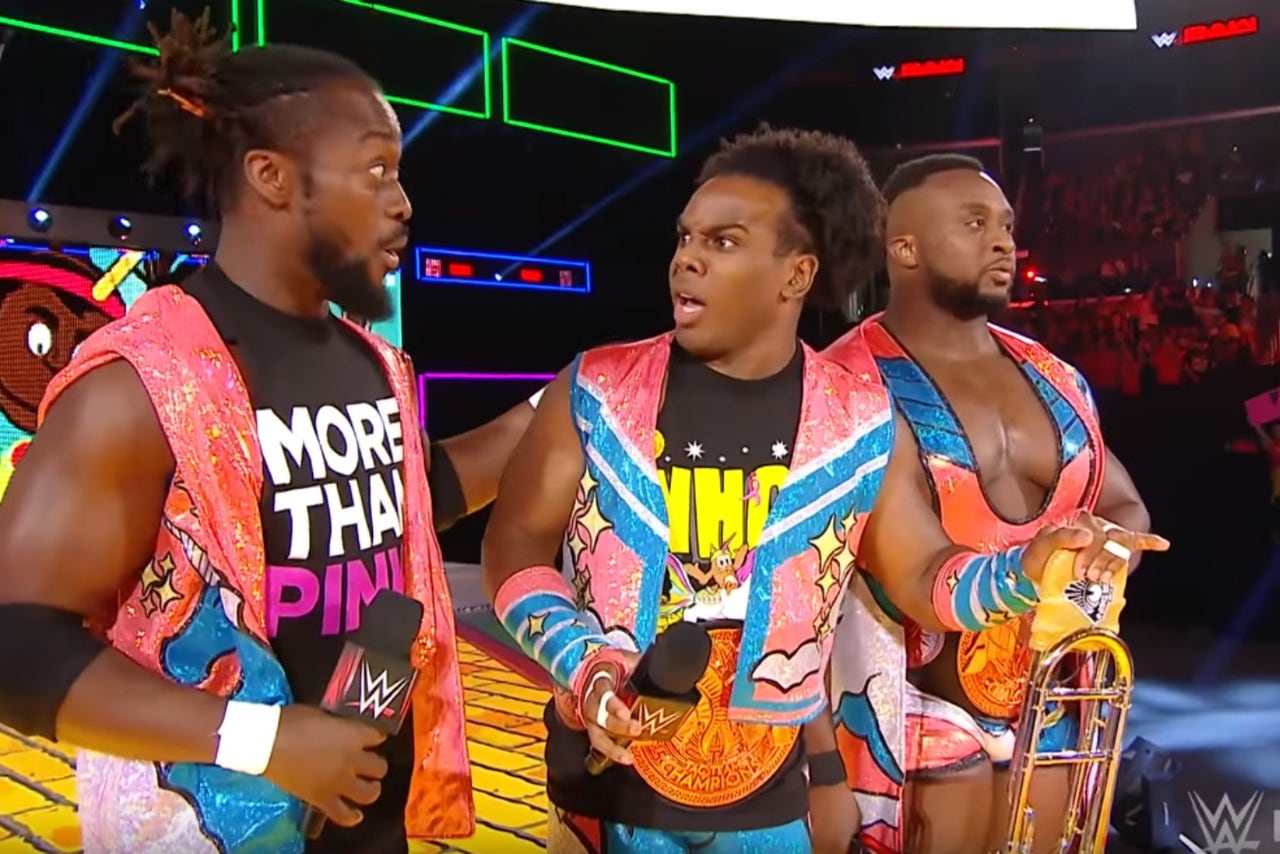 Comedy segments on Monday Night Raw have been hit or miss as of late - Gallows and Anderson's recent Old Day gag was arguably the worst segment of the year - but on Monday the team of Universal Champion Kevin Owens and Chris Jericho combined with Tag Team Champions The New Day to create five minutes of magic on the microphones. 
There's so many great lines packed in a short amount of time, and Kevin Owens even chastises Xavier Woods when he pulls a classic WWE promo move and tries to reference popular culture. Each member of The New Day ends up on the List of Jericho, which Kevin Owens spellchecks for accuracy. Owens and Jericho take turns placing themselves ahead of one another in their team name ("Team Kevin and Chris" versus "Team Chris and Kevin"). There's even some foreshadowing to a potential Jericho-Owens Universal title feud. 
Arguably the highlight of the whole show, aside from Sasha Banks winning the Women's Championship in the main event, is Xavier Woods' reaction to his savage burn on Owens in response to Owens' claim that The New Day had "jumped the shark."
---