Meet the ex-Vikings OL following Roman Reigns and Brock Lesnar to WWE
April 12, 2016

WWE welcomed a new class of 10 future stars to the WWE Performance Center in Orlando, including veterans of the independent scene, an SEC All-American hurdler, and a 6-foot-9 giant from Poland who hopes to be the latest ex-Minnesota Viking to become a WWE star. 
Babatunde Aiyegbusi came to the United States for the first time in 2015, and in less than a week had signed a contract with the Vikings after an impressive workout. Aiyegbusi played football in the Polish American Football League and later the German Football League but was still a very raw talent, but at 345 pounds standing 81 inches tall, would have been one of the biggest linemen in the NFL. He was cut by the Vikings before the 2015 regular season kicked off, but he now has the chance to show off his athleticism in the squared circle.
The Vikings becoming an unintentional WWE talent factory. Current WWE World Heavyweight champion Roman Reigns played as a defensive tackle at Georgia Tech, and after going undrafted in 2007 signed with the Vikings. Reigns was quickly released, but would go on to play in the CFL with the Edmonton Eskimos. 
Brock Lesnar also spent time with the Vikings after his first stint with WWE. Lesnar left the company in 2004 not long after losing the WWE title to Eddie Guerrero, but also failed to make the Vikings' regular-season roster.
Former Vikings guard Bob Sapp also turned to wrestling after being suspended for violating the NFL's steroid policy. Although Sapp never made it to the WWE, he signed a developmental deal with WCW and later wrestled in Japan and broke into MMA and kickboxing.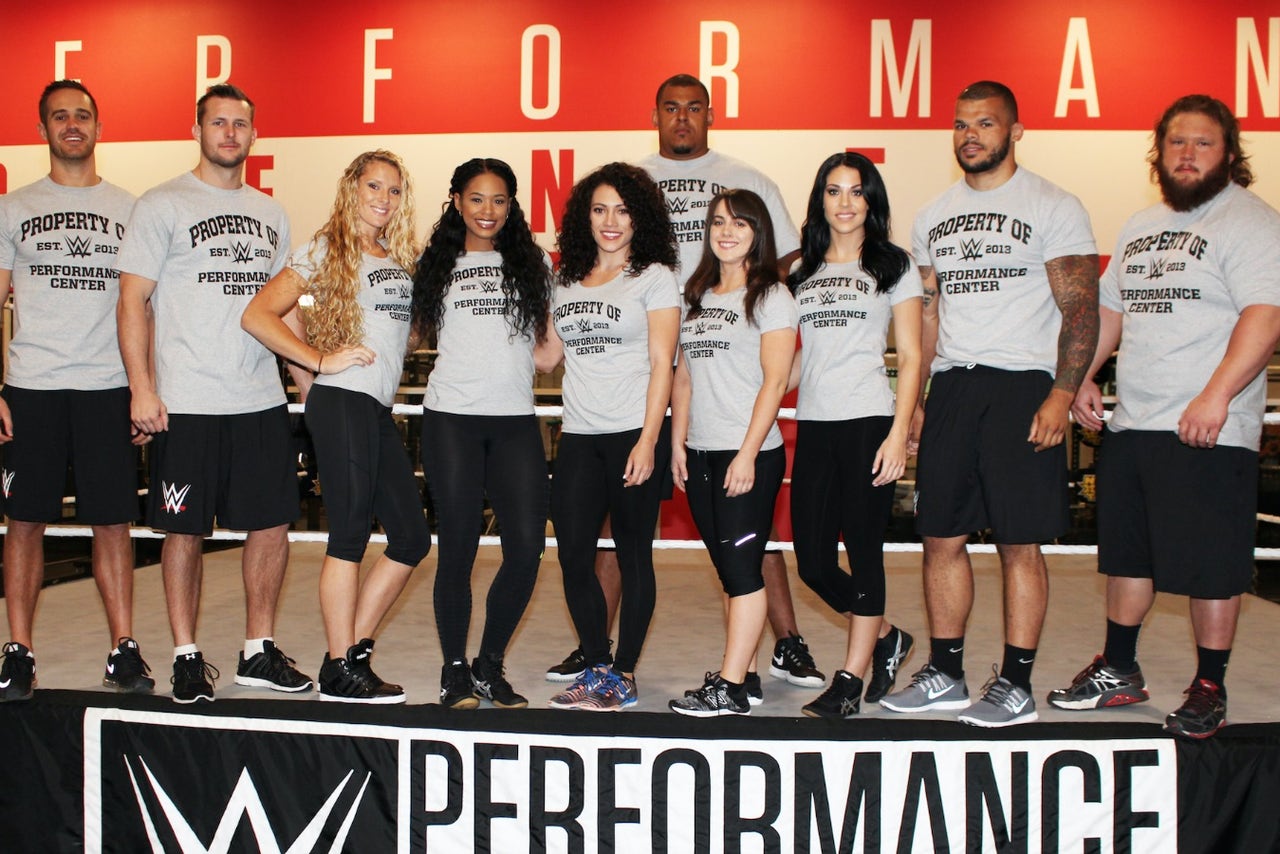 Courtesy of WWE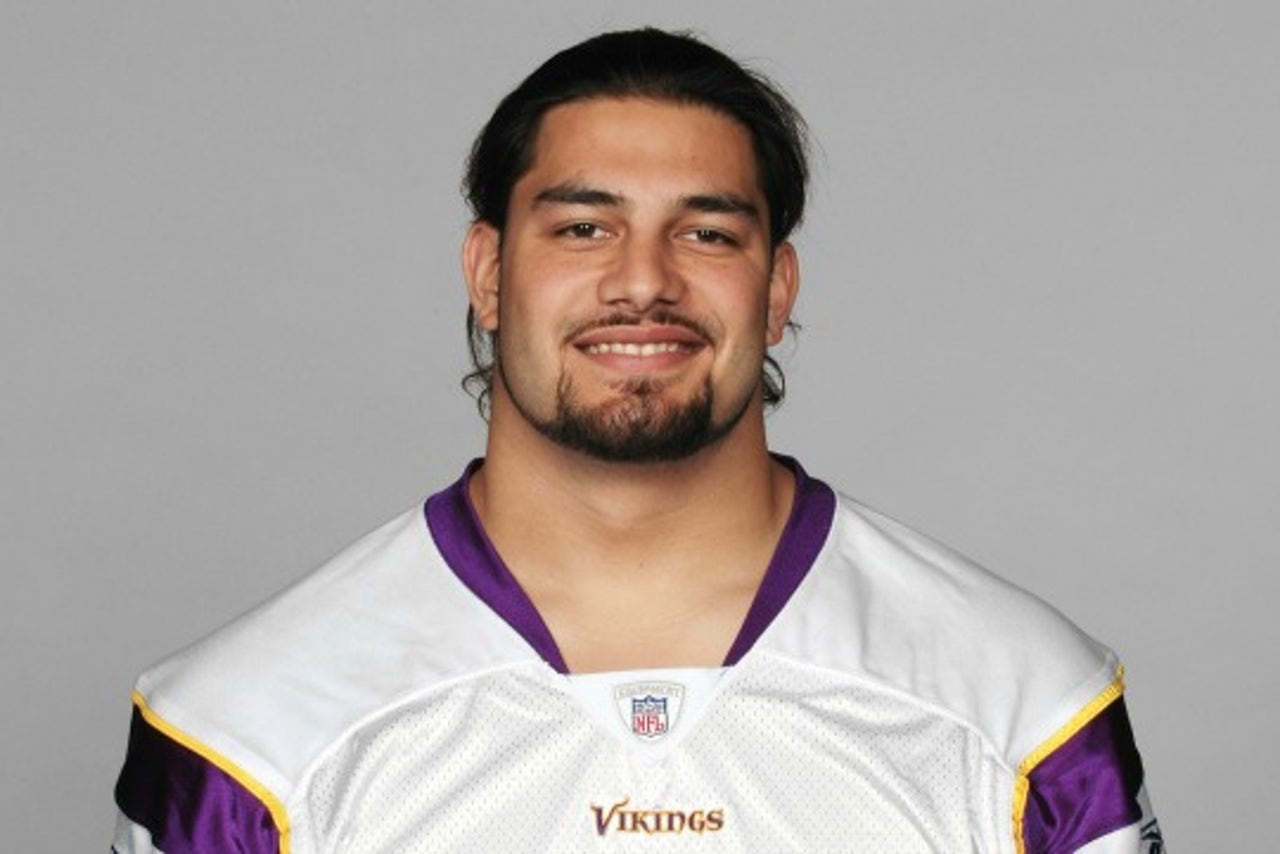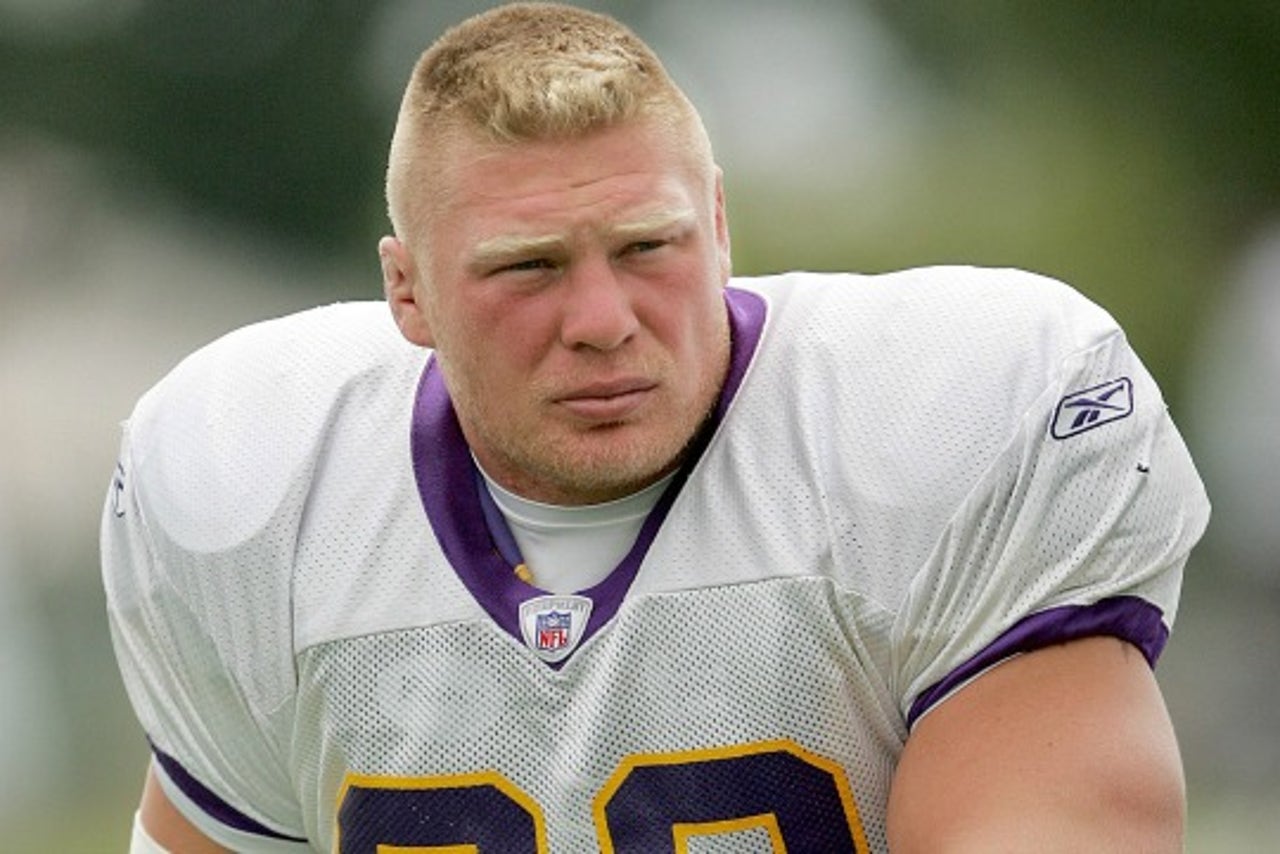 ---